Get connected with our daily update
Editor's Note: This is a column by an active dater in Austin, who asked that her name not be used to tell this story.
I can't take the credit for coining the term "vaxxed and waxed" but I don't think there's a more appropriate theme for summer 2021. Let's talk about it.
---
But first, I'll rewind for a hot second back to March 2020. Fresh out of a five-year relationship, recently moved back to Austin and thrown full force into a global pandemic. I couldn't think of a more disastrous combo for a newly single gal looking for a harmless rebound make-out session. A girl can dream, right?
And while there was absolutely zero chance of meeting someone in person, unless of course, we're talking about love at first sight in the Purell aisle at H-E-B, the apps seemed like my only option. Oh boy, was it dismal. While there were a few dates sprinkled throughout the last year and a half, I wasn't into "FaceTime dating" phenomenon that seemingly took the digital dating scene by storm.
After a few cringy interactions, I decided to retire the apps to focus on more fruitful pandemic efforts like sourdough starters, tie-dying every last article of clothing I own, and rewatching all 136 episodes of Gilmore Girls.
Fast forward to now, as we have slowly but surely started to creep our way back to some semblance of normalcy, I knew it was time for vaxxed and waxed hot girl summer. I could just feel it. It was time to dust off those apps. It was time to get laid.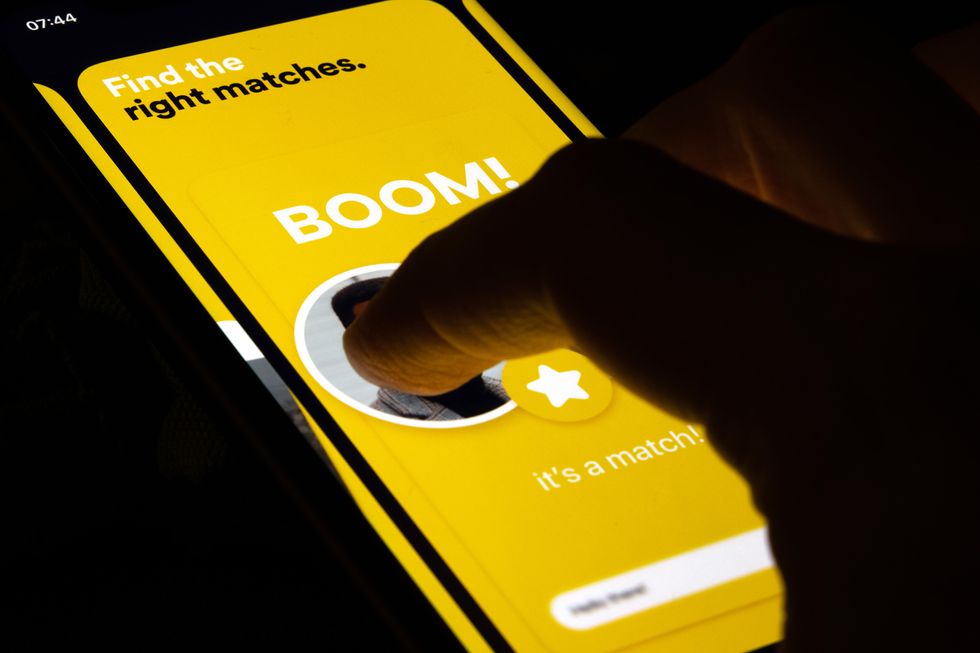 (Shutterstock)
So, who is one of the first people I matched with on Bumble? My high school ex-boyfriend. I can't make this shit up. I swear.
We all know the age-old joke of the hot high school boyfriend, captain of the football team, peaks at age 18, and then is bald and fully embracing the dad bod by the age of 30. I'm not going to lie, that does good things for the ego. And of course, that would happen to anyone but me.
This said high school ex-boyfriend, as Bumble so kindly revealed, has somehow seemed to escape the whole concept of aging, and looks the same, if not better, than he did at 18. Dammit.
Our DMs back and forth quickly picked up, so we decided to meet for a sushi date in the park. We picked up takeout from Uchi and took it to Republic Square Park for a cute little picnic on the hill.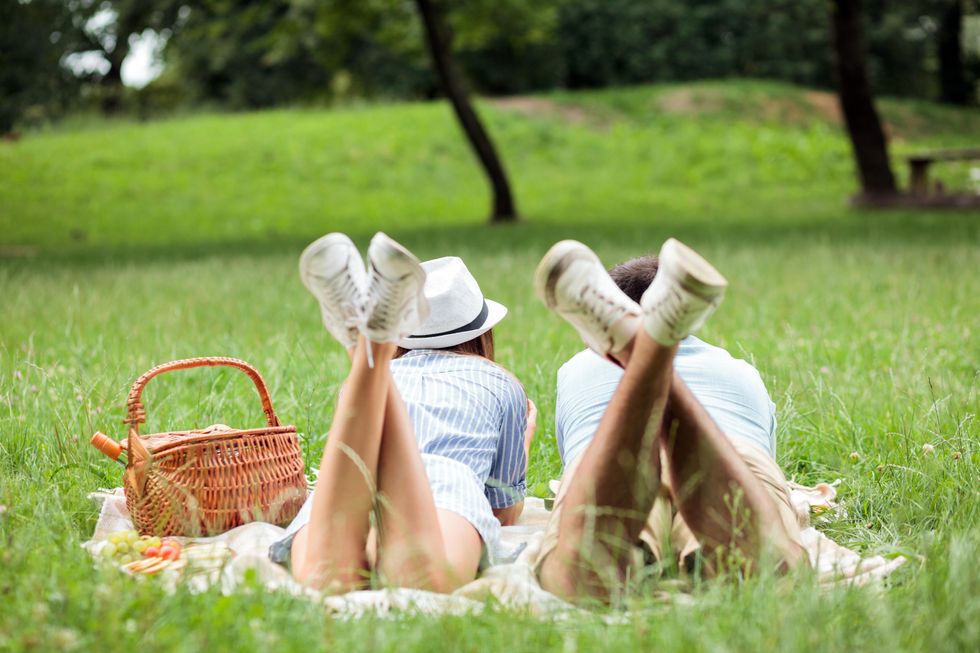 (Shutterstock)
Next thing you know, I'm not even eating my $100 takeout meal, debatably from my favorite restaurant in Austin, but rather making out with this for lack of a better word, stranger, I haven't seen in 10 years.

But you know what, sometimes you find yourself fresh out of lockdown at the age of 30, making out in a public park with your ex-boyfriend from high school that you matched with on Bumble, getting the most action you've had in over a year.
So, cheers to a vaxxed and waxed hot girl summer. If this is just the beginning, I'm here for it.
Five Austin companies joined Google's second Startups Black Founders Fund on Wednesday, earning $100,000 each as part of the $10 million initiative geared toward giving Black entrepreneurs access to funding for their startups.
The fund gave $100,000 to 50 founders nationwide, including Austin companies CustomerX.i, Journey Foods, Sandbox Commerce, The Mentor Method and Tadeblock.
The founders will receive the funding without giving up any ownership of their startups and will gain access to Google technical support including up to $120,000 in donated search Ads from Google.org and up to $100,000 in Google Cloud credits. The Austin companies will also join a select few—the fund is only two years old and last year rewarded 76 Black-led startups with up to $100,000 as well.
Google's Startup funds can be used to boost Black founders' companies into success—last year, founders raised up to $50 million in capital after recieving the funds, and 80% of the companies used their funds to create jobs.
Founders from last year's batch then paid it forward by nominating new companies and announcing the winners via Zoom.
Here's a look at those 5 founders in Austin:
A member of the Independent Citizens Redistricting Commission (ICRC) contacted council members asking for their home addresses despite a charter provision prohibiting the ICRC from considering such information in its mapping process, according to emails obtained by the Bulldog through a public information request.
Four council members or their staffers replied providing home addresses: Alison Alter, Paige Ellis, Mackenzie Kelly, and Leslie Pool, according to the emails dated August 9th to Aug. 17.
Austinites will once again be able to take a nonstop flight to London as Austin-Bergstrom International Airport resumes transatlantic travel this fall.
Starting Oct. 13, British Airways will offer its direct flight from ABIA to London-Heathrow Airport three times a week on Wednesday, Friday and Sunday. The airline, which has been operating in Austin since 2013, had halted service at the start of the pandemic over a year ago.
"We can't wait to welcome our customers back on board our Austin flights and we are honored to be playing our part in reuniting families and friends with their loved ones after such a long time apart," said Marie Hilditch, British Airways' head of North America sales.
Safety protocols the airline is taking include:
social distancing measures
wearing of facemasks
providing hand sanitizer stations
cleaning all surfaces after every flight
fully recycling the air once every two to three minutes through HEPA filters, which remove microscopic bacteria and virus clusters with over 99.9% efficiency
The announcement comes as COVID-19 testing requirements to enter the UK are scheduled to stop on Oct. 4. for vaccinated Americans.
Additionally, a Monday White House announcement allows fully vaccinated international travelers to enter the U.S. starting in early November with proof of a negative COVID-19 test. The ban, which was implemented in 2020, restricted travelers from a number of European countries, Iran and China throughout the pandemic.