Get connected with our daily update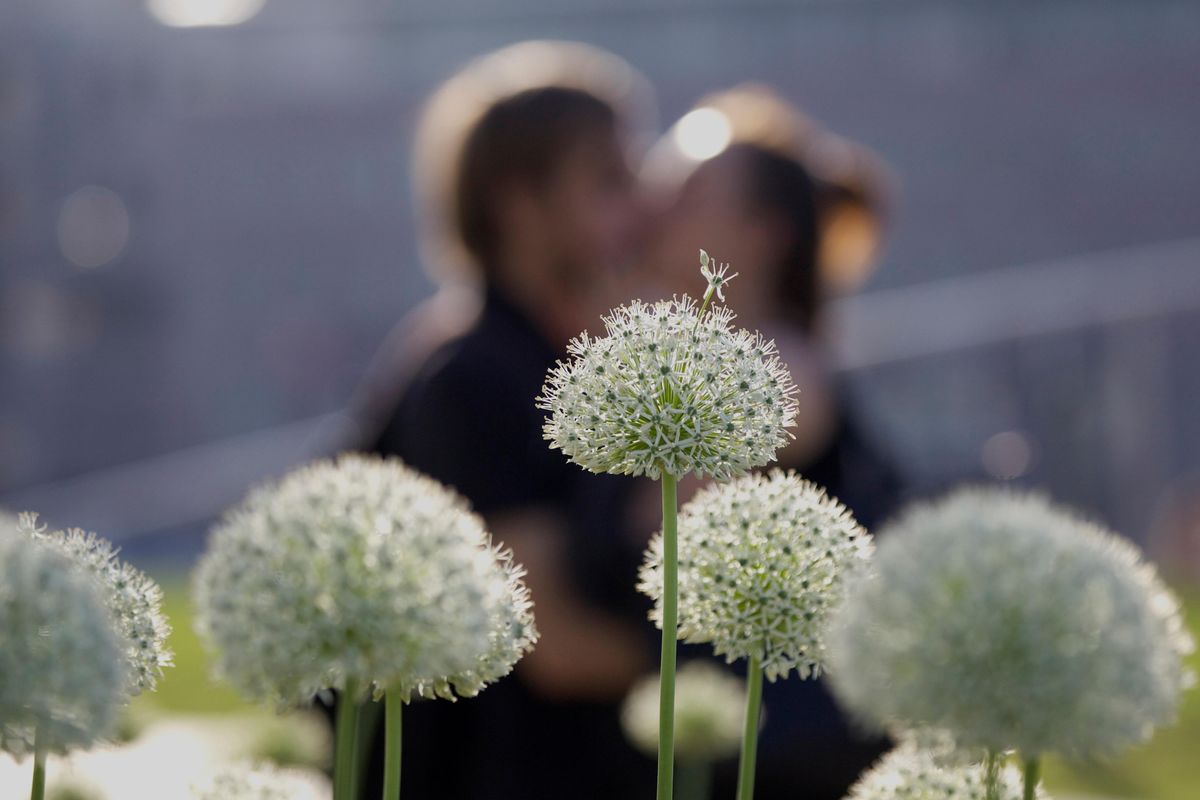 Editor's Note: This is a column by an active dater in Austin, who asked that her name not be used to tell this story.
I can't take the credit for coining the term "vaxxed and waxed" but I don't think there's a more appropriate theme for summer 2021. Let's talk about it.
---
But first, I'll rewind for a hot second back to March 2020. Fresh out of a five-year relationship, recently moved back to Austin and thrown full force into a global pandemic. I couldn't think of a more disastrous combo for a newly single gal looking for a harmless rebound make-out session. A girl can dream, right?
And while there was absolutely zero chance of meeting someone in person, unless of course, we're talking about love at first sight in the Purell aisle at H-E-B, the apps seemed like my only option. Oh boy, was it dismal. While there were a few dates sprinkled throughout the last year and a half, I wasn't into "FaceTime dating" phenomenon that seemingly took the digital dating scene by storm.
After a few cringy interactions, I decided to retire the apps to focus on more fruitful pandemic efforts like sourdough starters, tie-dying every last article of clothing I own, and rewatching all 136 episodes of Gilmore Girls.
Fast forward to now, as we have slowly but surely started to creep our way back to some semblance of normalcy, I knew it was time for vaxxed and waxed hot girl summer. I could just feel it. It was time to dust off those apps. It was time to get laid.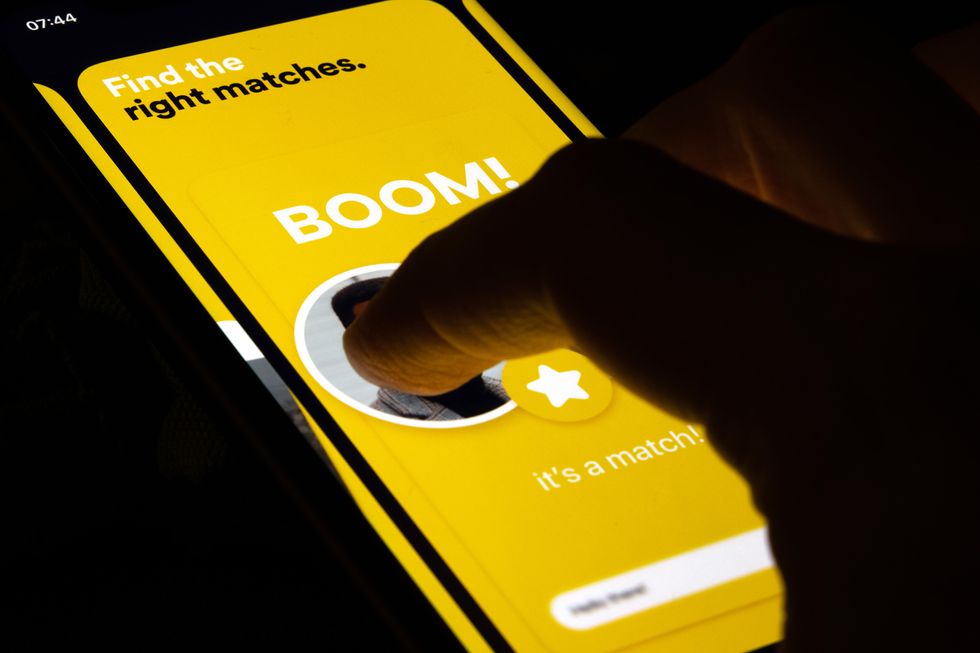 (Shutterstock)
So, who is one of the first people I matched with on Bumble? My high school ex-boyfriend. I can't make this shit up. I swear.
We all know the age-old joke of the hot high school boyfriend, captain of the football team, peaks at age 18, and then is bald and fully embracing the dad bod by the age of 30. I'm not going to lie, that does good things for the ego. And of course, that would happen to anyone but me.
This said high school ex-boyfriend, as Bumble so kindly revealed, has somehow seemed to escape the whole concept of aging, and looks the same, if not better, than he did at 18. Dammit.
Our DMs back and forth quickly picked up, so we decided to meet for a sushi date in the park. We picked up takeout from Uchi and took it to Republic Square Park for a cute little picnic on the hill.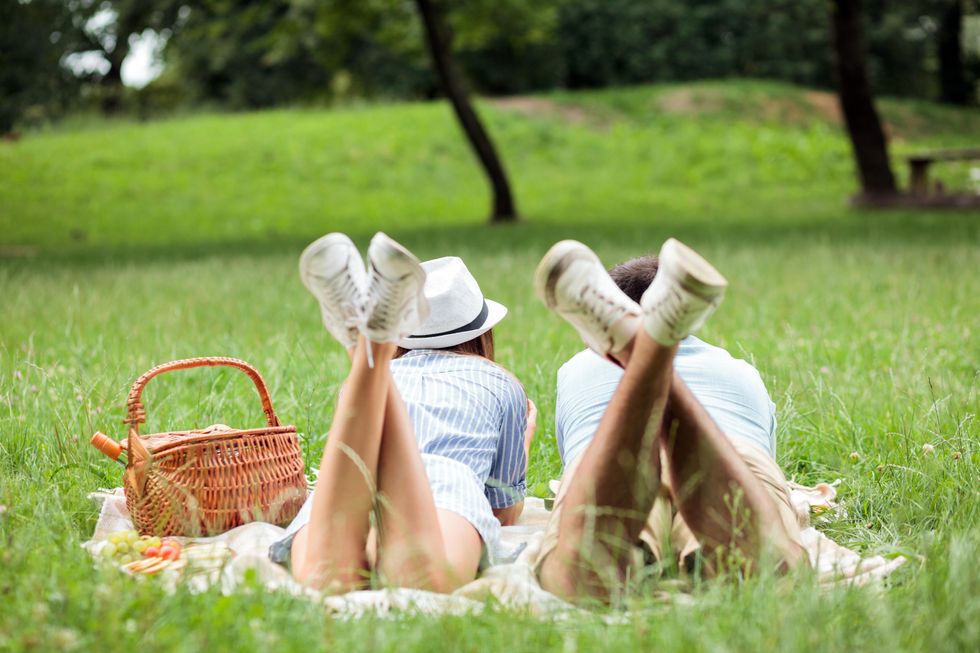 (Shutterstock)
Next thing you know, I'm not even eating my $100 takeout meal, debatably from my favorite restaurant in Austin, but rather making out with this for lack of a better word, stranger, I haven't seen in 10 years.

But you know what, sometimes you find yourself fresh out of lockdown at the age of 30, making out in a public park with your ex-boyfriend from high school that you matched with on Bumble, getting the most action you've had in over a year.
So, cheers to a vaxxed and waxed hot girl summer. If this is just the beginning, I'm here for it.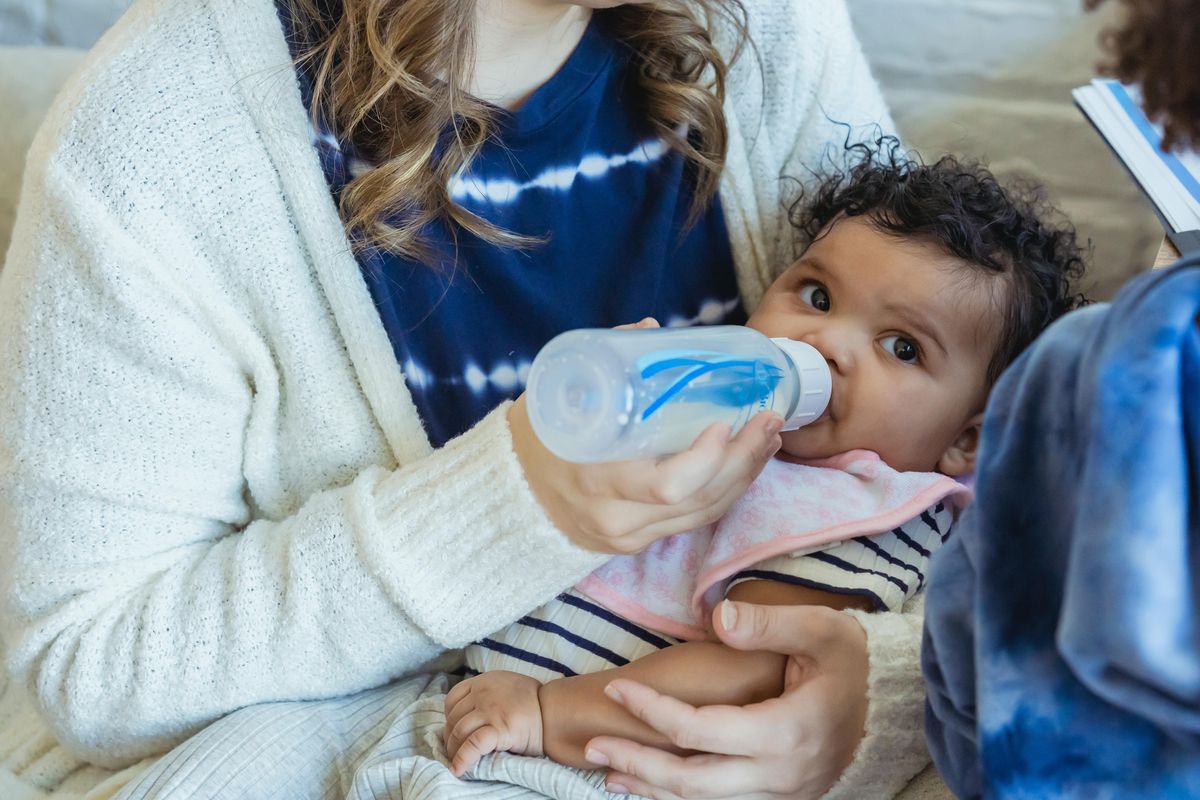 Austin parents and grocery store shelves are feeling the effects of a nationwide baby formula shortage.
Caused mostly by a February recall due to contamination issues, followed by the Abbott Nutrition factory closure in Michigan, the shortage has left Austin shelves barren. However, earlier this week, U.S. officials announced a plan with the facility to restart production.
In the meantime, local parents in crisis have turned toward the Mother's Milk Bank to keep their babies fed.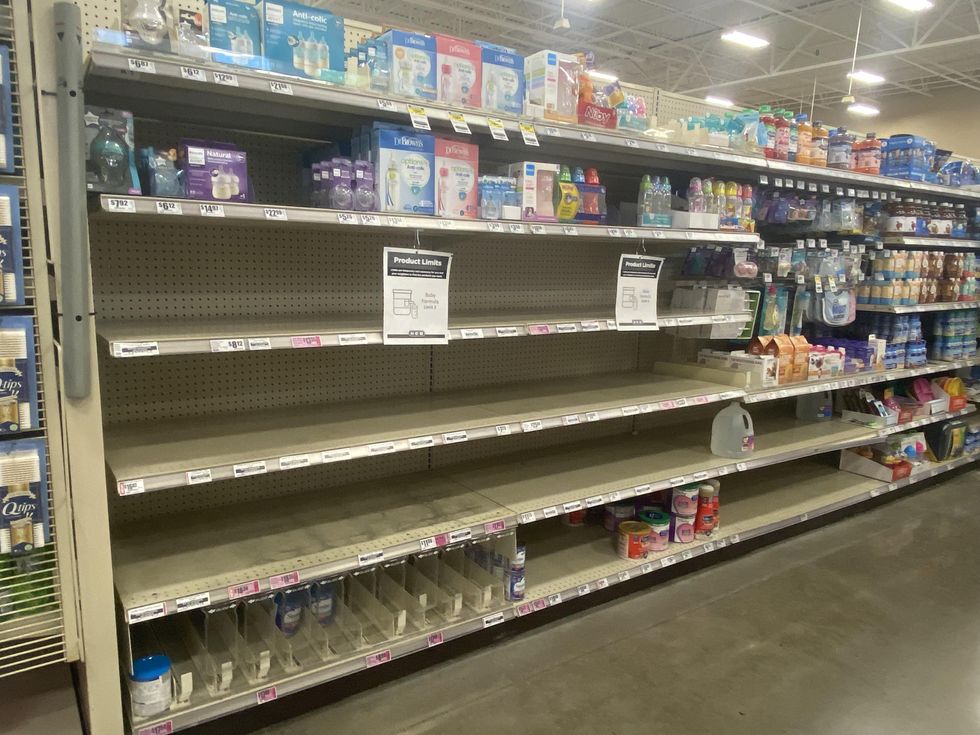 HEB on East 7th has been picked clean of formula and is limiting purchases. (Laura Figi/Austonia)
The milk bank—which takes donations from lactating mothers and dispenses milk to babies in the NICU—has been helping feed upwards of 30 families in need as the formula supply tightens.

According to the bank's executive director Kim Updegrove, Mother's Milk Bank has seen an uptick in calls from parents with healthy babies in need of help since the shortage began.
"We aren't used to hearing from families with healthy infants," Updegrove said. "They're typically very upset, angry, frustrated, sobbing—it's scary to not be able to feed your infants. So in the past few weeks, those calls have been significantly increasing."
Mothers are only able to donate if they are within a year postpartum, so Updegrove said they are constantly bringing on and retiring donors. While donors had been on a 30% decline leftover from 2021 when the shortage began, Updegrove said the shortage has led to mass community interest and more than 90 prospective donors in just the past few days.
"We and other milk banks are experiencing significant interest from the community—becoming milk donors and helping to turn around this crisis," Updegrove said. "Every infant needs to be fed, every one of us can relate to that need, and we need to make sure as a community that it happens."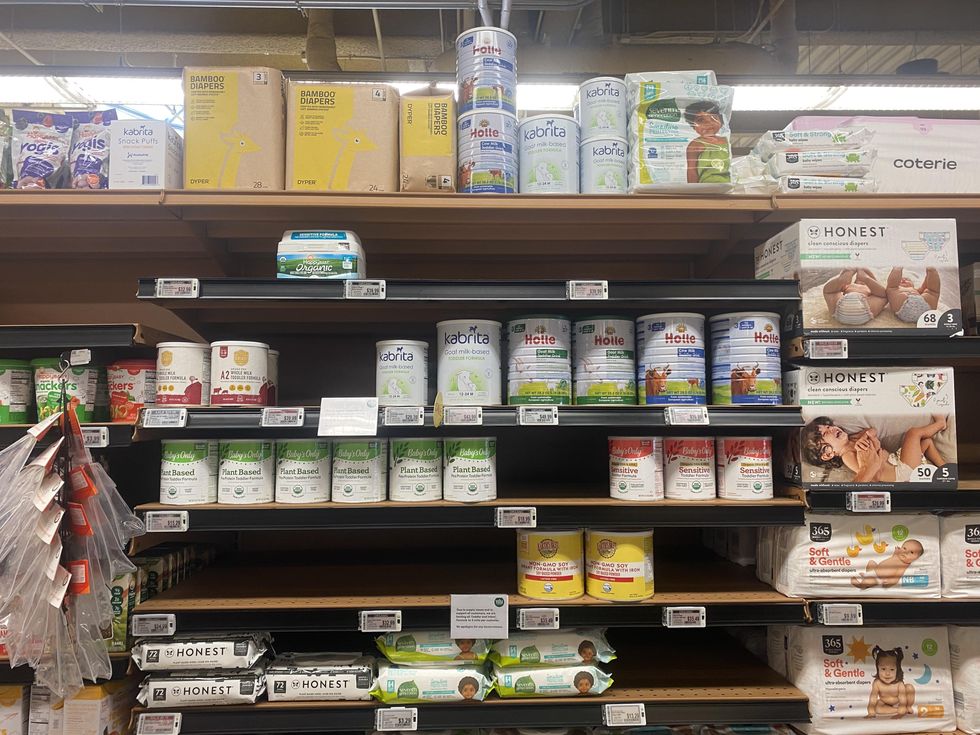 Whole Foods downtown was also cleaned out of typical formula. (Laura Figi/Austonia)
While you may still be able to find formula at places like Whole Foods—which currently has goat milk, soy and plant-based formula in stock—Updegrove said it might not be what a baby needs.
Updegrove said it is best to buy types that say "infant formula," as they are FDA approved and will provide the nutrients, vitamins and minerals a baby needs. Plant-based, homemade, non-cow's milk or diluting formula may not provide the same nutritional value.

As the community navigates the shortage, Updegrove said the most important way to help out is to not panic buy or stockpile.
"This is a crisis for families," Updegrove said. "This is the time for the community to gather together and figure out what everyone can do to help families with young infants."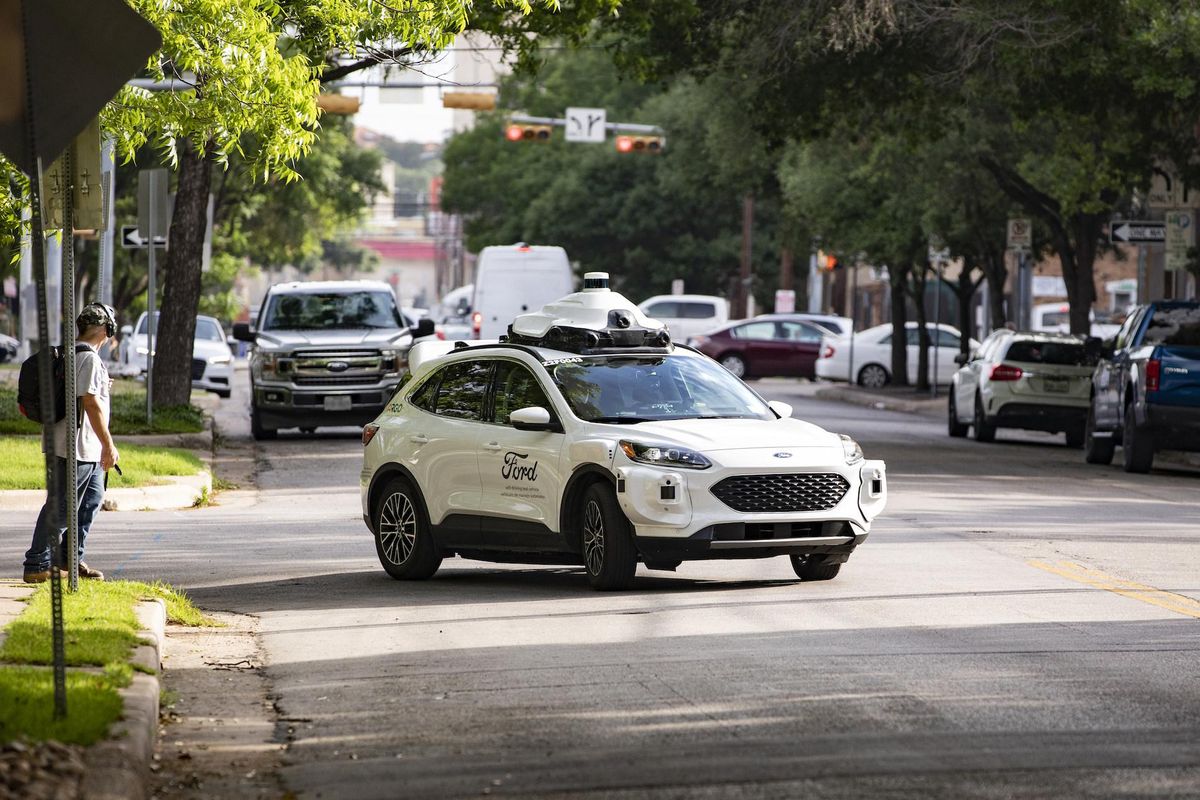 Next time you're sitting at a red light in Austin, you may look over and see a car without a person at the driver's wheel.
Autonomous vehicle tech company Argo AI has brought driverless operations to Austin and Miami, starting out with only company employees using the service. Later on, tests with Lyft and Walmart will carry out ride-sharing and grocery delivery services, with the help of a human safety operator. The company has already made moves on this front in Miami Beach where some Lyft passengers have used its autonomous vehicles with a human operator.
While its platform is designed for integration with multiple vehicle types, the test fleet uses the Ford Escape Hybrid and VW's all-electric ID.Buzz.
The Pittsburgh-based company says this progress on its autonomy platform has been more than five years in the making and boasted about reaching this milestone before others.
"Argo is first to go driverless in two major American cities, safely operating amongst heavy traffic, pedestrians and bicyclists in the busiest of neighborhoods," said Bryan Salesky, Founder and CEO of Argo AI.
Expect to see the autonomous cars on the road during daytime business hours as the tech aims to learn from a diversity of road infrastructure and driving behaviors.

The company, which is testing in eight cities in the U.S. and Europe, has brought its tech to Austin as the company looks to expand in densely-populated cities. In particular, Argo is looking at ridesharing, delivery and logistics companies for integrating its autonomous vehicles into their digital services.
Argo anticipates its service availability to someday cover more than 15 million people in Austin, Miami and Washington D.C.