Get connected with our daily update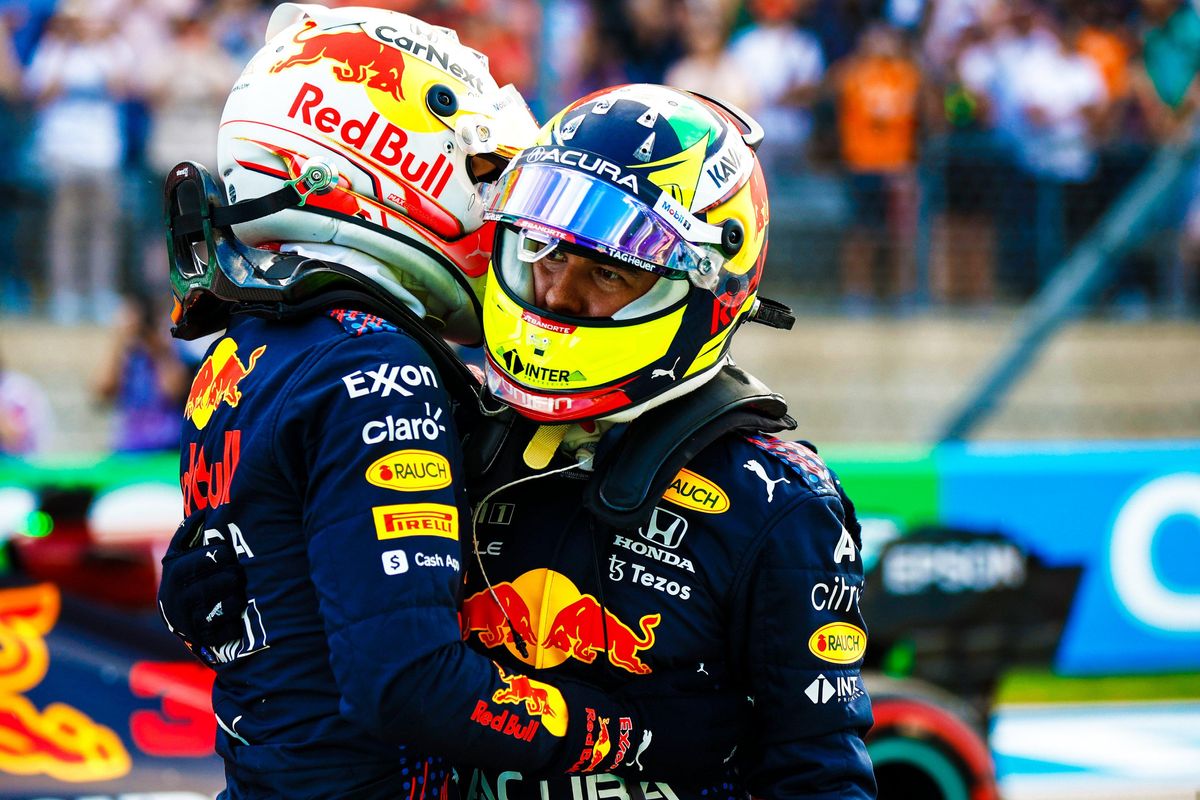 In a one-hour sprint that may be nearly as dramatic as the big race itself, Red Bull Racing's Max Verstappen won the top starting position for Sunday's U.S. Grand Prix in the race qualifiers on Saturday.
---
The three-day Formula 1 event, which has brought hundreds of thousands to Austin's Circuit of the Americas to see a historic neck-and-neck rivalry between Verstappen and Mercedes' Lewis Hamilton, will culminate in the final U.S. Grand Prix competition at 2 p.m. on Sunday.
And the duo didn't disappoint in the qualifying round. Just as rain began to fall, Verstappen edged out the seven-time champ in a crowd-pleasing qualifying round that saw the Dutchman take the pole position from Hamilton just after the checkered flag waved on Saturday afternoon.
Hamilton took second as he fell behind his younger competitor, while Verstappen's teammate Sergio Perez took the third position in the starting grid.
The world's best drivers first competed in a 20-, minute trial as they looked to grab the fastest lap times.
In Formula 1 qualifiers, each driver can attempt as many flying laps as they desire in F1's qualifiers until the flag is waved and the bottom five are taken out of the running for the best racing spots. The top 15 drivers then continue to Round 2, with the bottom five in that race taking the 11th through 15th spots in Sunday's race.
Finally, a hotly-contested 10-minute battle determines the top 10 spots for the final competition, with the fastest driver taking the pole position and winning a big advantage in the big race.
Final starting grid
Here's how that starting grid will look come Sunday afternoon:
Max Verstappen, Red Bull Racing
Lewis Hamilton, Mercedes
Sergio Perez, Red Bull Racing
Valtteri Bottas, Mercedes (will start ninth due to a penalty)
Charles Leclerc, Ferrari
Carlos Sainz, Ferrari
Daniel Riccardo, McClaren Mercedes
Lando Norris, McClaren Mercedes
Pierre Gasly, Alphatauri Honda
Yuki Tsunoda, Alphatauri Honda
Esteban Ocon, Alpine Renault
Sebastian Vettel, Aston Martin Mercedes
Antonio Giovinazzi, Alfa Romeo Racing Ferrari
Fernando Alonso, Alpine Renault
George Russell, Williams Mercedes
Lance Stroll, Aston Martin Mercedes
Nicholas Latifi, Williams Mercedes
Kimi Räikkönen, Alfa Romeo Racing Ferrari
Mick Schumacher, Haas Ferrari
Nikita Mazepin, Haas Ferrari
Here's how those three rounds played out:
Round One- Leclerc takes surprise lead
#Charles16 closing the lap in 1:34.153 😍 P1!

Both drivers are qualified for #Q2 💪#USGP#Qualipic.twitter.com/WV4ZsTlBbv

— Scuderia Ferrari (@ScuderiaFerrari) October 23, 2021
With Verstappen and Hamilton just six points apart, it may seem like the qualifiers would stay a Red Bull vs. Mercedes battle. But even after a standout practice session from Hamilton earlier in the day, it was Ferrari's Charles Leclerc who took Round One.
The Mercedes two took second and third, while drivers Nikita Mazepin, Mick Schumacher, Kimi Raikkonen, Nicholas Latifi and Lance Stroll were knocked out of the running. They'll take the last five spots in tomorrow's starting grid.
Round Two- Verstappen bests Hamilton
Kicking off Q2 on the Mediums. Lewis and Valtteri slot into P2 and P3 after the first runs. 👊 pic.twitter.com/Qla3O8ujl6

— Mercedes-AMG PETRONAS F1 Team (@MercedesAMGF1) October 23, 2021
Round Two proved more predictable as Hamilton and Verstappen duked it out for the first two slots. Daniel Riccardo, a fan favorite and member of McClaren Mercedes, just scraped by with a ninth place finish. Drivers Fernando Alonso, George Russell, Antonio Giovinazzi, Sebastian Vettel and Esteban Ocon were eliminated from the final round.
Round Three- Verstappen takes down teammate and Hamilton for pole position
It's @Max33Verstappen's ninth pole of 2021!#USGP 🇺🇸 #F1pic.twitter.com/gp7RIlrOaf

— Formula 1 (@F1) October 23, 2021
A gust of wind began as the final qualifying round commenced, and Red Bull took advantage of the breeze as Sergio Perez bested teammate Verstappen to take the provisional pole less than four minutes in. A Mexico native, he was met with plenty of cheers from admiring fans as he crossed that first finish.
But Verstappen wasn't finished. The Dutchman held second place over Mercedes' Valtteri Bottas and Hamilton until the clock ran out, when Hamilton pulled an upset for his final round to momentarily take first place.
Braving the rain, Verstappen pumped the gas for a final effort to finish with a race-best 1:32.91 lap time to take his seventh pole in the last ten races.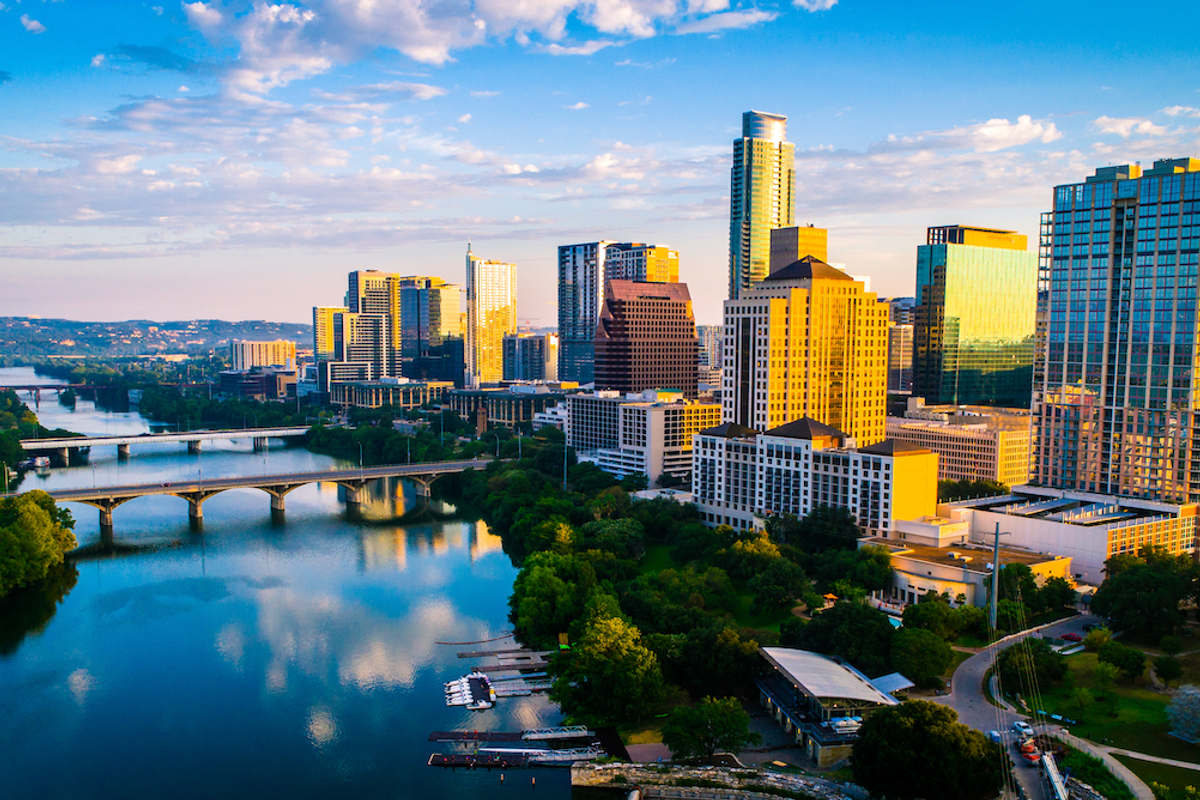 For years Austin has been one of the top 5 places to live in the U.S., according to an annual ranking from U.S. News and World Report. But this year, Austin dropped out of the top 10.
The publication ranked Austin at No. 13, down from No. 5 last year, No. 3 in 2020 and No. 1 in 2017, 2018 and 2019. Cities ranking in the top this year were No. 1 Huntsville, Alabama, No. 2 Colorado Springs and No. 3 Green Bay, Wisconsin.
So why did it rank lower this year?
The hot housing market is part of the reason. The report states "Austin offers a lower value than similarly sized metro areas when you compare housing costs to median household income."
Still, Austin was the highest-ranked Texas city on the list. Adding to its desirability are its live music capital roots and the growing tech scene. The next Texas area on the list was Dallas-Fort Worth coming in at No. 32.
U.S. News says it analyzed 150 metro areas in the U.S. to make the list based on the quality of life, the job market, the value of living there and people's desire to live there.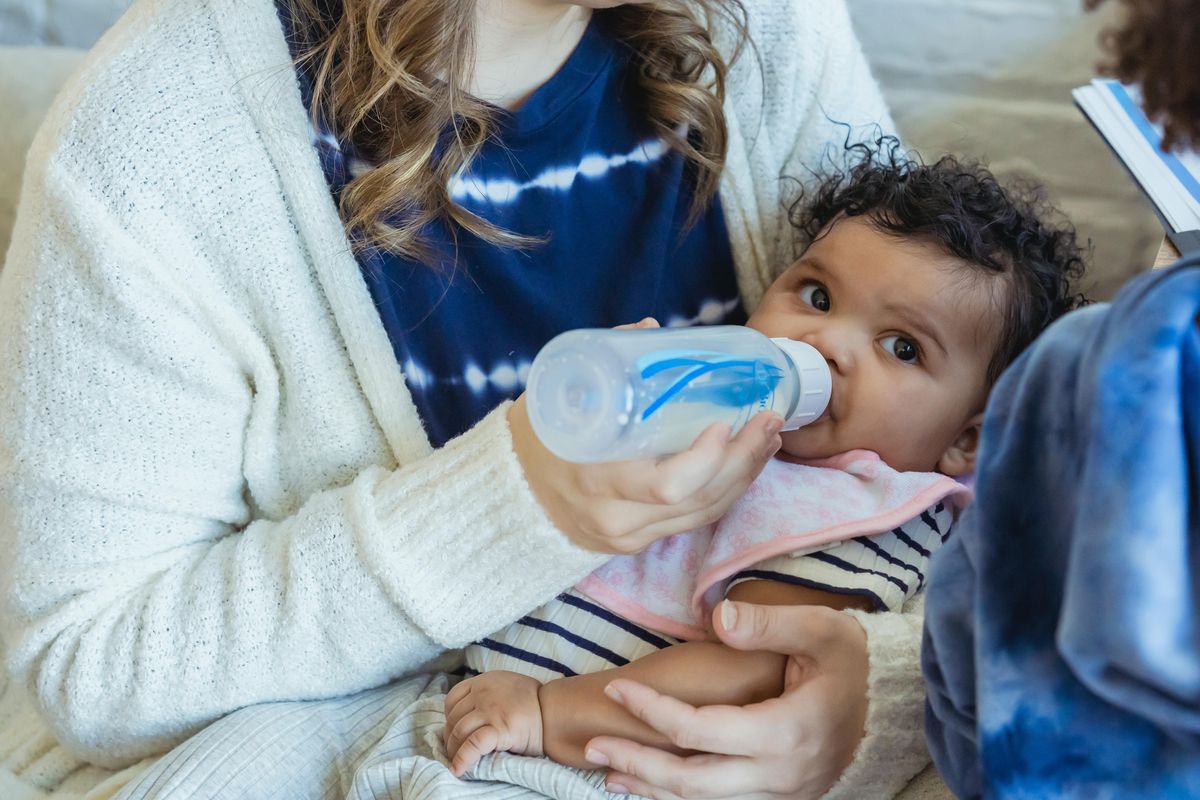 Austin parents and grocery store shelves are feeling the effects of a nationwide baby formula shortage.
Caused mostly by a February recall due to contamination issues, followed by the Abbott Nutrition factory closure in Michigan, the shortage has left Austin shelves barren. However, earlier this week, U.S. officials announced a plan with the facility to restart production.
In the meantime, local parents in crisis have turned toward the Mother's Milk Bank to keep their babies fed.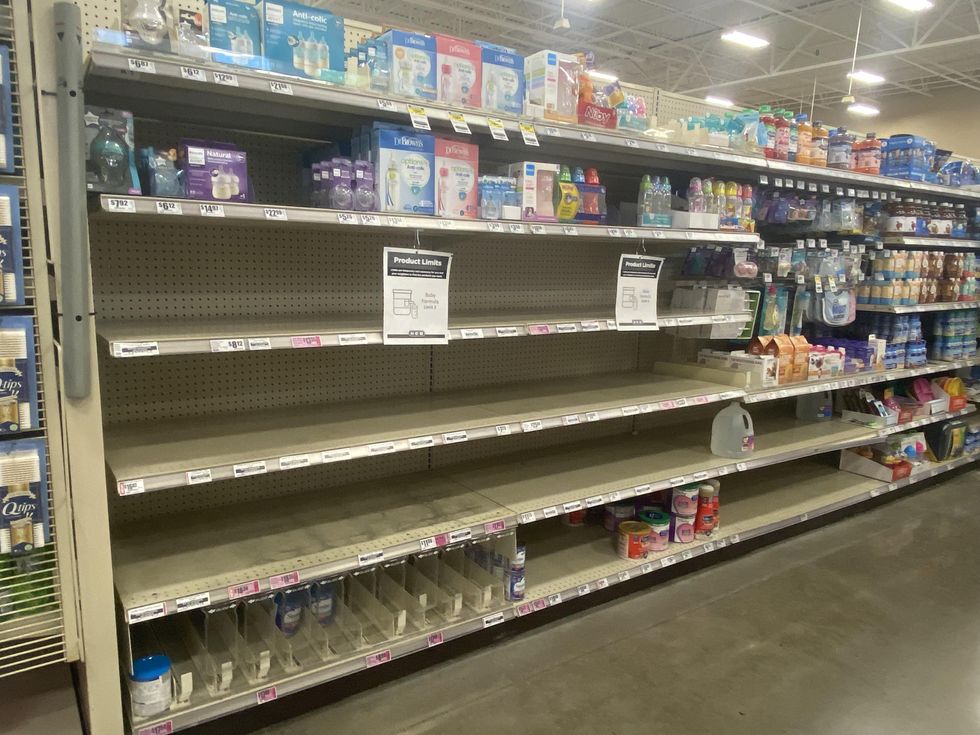 HEB on East 7th has been picked clean of formula and is limiting purchases. (Laura Figi/Austonia)
The milk bank—which takes donations from lactating mothers and dispenses milk to babies in the NICU—has been helping feed upwards of 30 families in need as the formula supply tightens.

According to the bank's executive director Kim Updegrove, Mother's Milk Bank has seen an uptick in calls from parents with healthy babies in need of help since the shortage began.
"We aren't used to hearing from families with healthy infants," Updegrove said. "They're typically very upset, angry, frustrated, sobbing—it's scary to not be able to feed your infants. So in the past few weeks, those calls have been significantly increasing."
Mothers are only able to donate if they are within a year postpartum, so Updegrove said they are constantly bringing on and retiring donors. While donors had been on a 30% decline leftover from 2021 when the shortage began, Updegrove said the shortage has led to mass community interest and more than 90 prospective donors in just the past few days.
"We and other milk banks are experiencing significant interest from the community—becoming milk donors and helping to turn around this crisis," Updegrove said. "Every infant needs to be fed, every one of us can relate to that need, and we need to make sure as a community that it happens."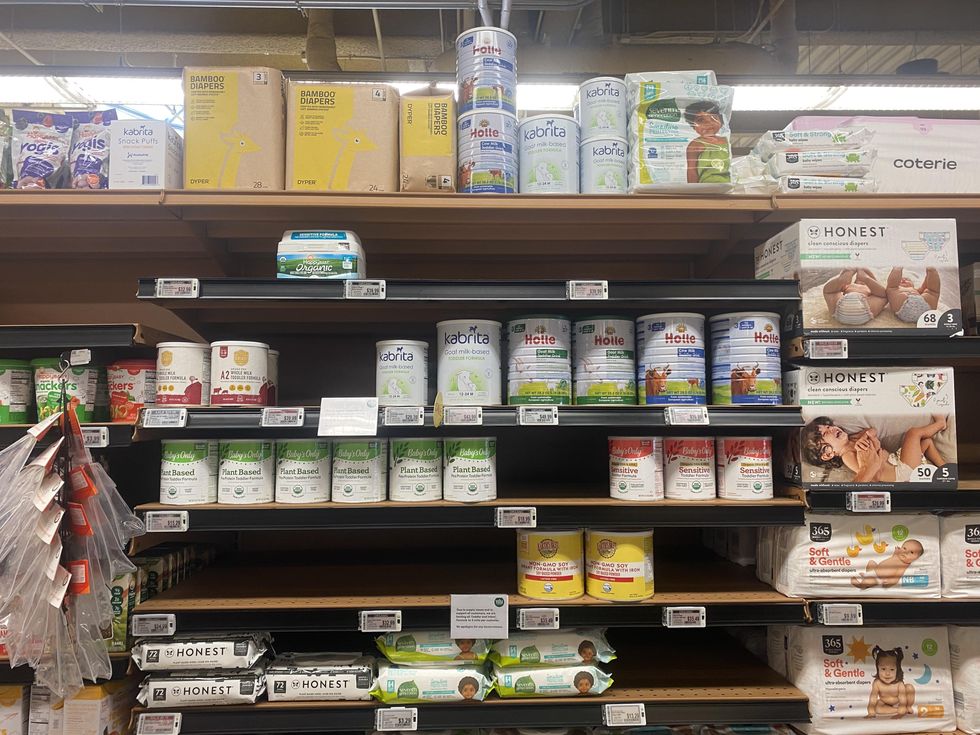 Whole Foods downtown was also cleaned out of typical formula. (Laura Figi/Austonia)
While you may still be able to find formula at places like Whole Foods—which currently has goat milk, soy and plant-based formula in stock—Updegrove said it might not be what a baby needs.
Updegrove said it is best to buy types that say "infant formula," as they are FDA approved and will provide the nutrients, vitamins and minerals a baby needs. Plant-based, homemade, non-cow's milk or diluting formula may not provide the same nutritional value.

As the community navigates the shortage, Updegrove said the most important way to help out is to not panic buy or stockpile.
"This is a crisis for families," Updegrove said. "This is the time for the community to gather together and figure out what everyone can do to help families with young infants."