Get connected with our daily update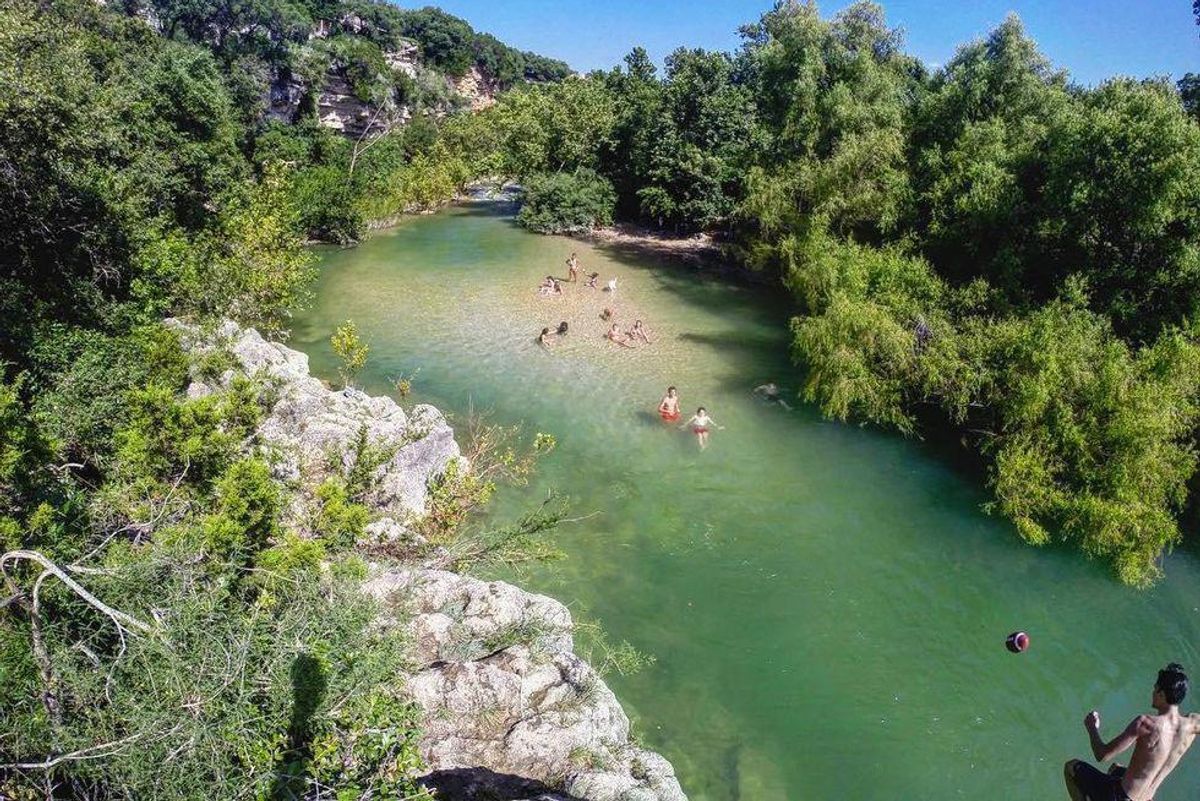 The Violet Crown Amphitheatre, a new 20,000-seat outdoor amphitheater in the works in southwest Austin, is undergoing scrutiny before it even breaks ground amid concerns that it could affect the Barton Creek Habitat Preserve.
---
The new 71-acre plot borders The Nature Conservancy's Barton Creek Habitat Preserve, raising concerns that the massive new venue could pollute Austin's beloved natural spaces.
The $600-$750 million project is set to open in two years and will include an amphitheater, two apartment towers, a distillery and tasting room, a driving range, nightclubs, restaurants and retail spaces.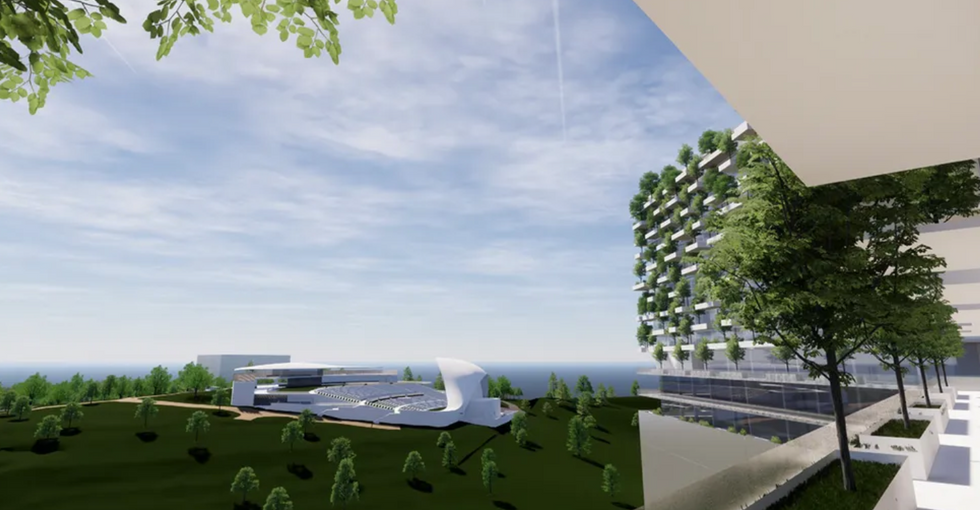 The Violet Crown Amphitheater will include a 30,000-capacity outdoor music venue among other amenities. (Violet Crown)
With such a large project within a half-mile of Barton Creek, some members of the community are critical of the project, including Greater Edwards Aquifer Alliance Technical Director Mike Clifford.
"This is about the worst possible location to build a new Austin entertainment district," Clifford said. "You have the 4,000-acre Barton Creek Habitat Preserve that's home to several endangered species bordering and surrounding the proposed development. The amount of light, noise, water pollution, traffic, and trash created by this development and its events would be devastating for such an environmentally-sensitive area."
Barton Creek is already grappling with issues due to urbanization, including toxic algae in water, pollution and sewage issues. With the amphitheater, the endangered golden-cheeked warbler could also have a significant portion of their habitat compromised, according to a statement from the Nature Conservancy.
"Potential impacts from the mixed-use proposed development and 20,000-seat amphitheater are very concerning—especially considering the investment that the citizens of Austin and Travis County, The Nature Conservancy, and our government partners have made to protect our aquifer and Hill Country habitat," the conservancy wrote.
Plans for the project are underway, and the Business Journal reported that Bleyl Engineering submitted construction permits for the project in August. The permits are still pending.
According to IDM President Craig Bryan, the project aims to maintain Austin's noise ordinances despite being out of city limits and will take other measures including banning single-use plastics, maintaining a low carbon footprint and constructing from limestone, the area's native resource.
Bryan said the project aims to bring Austin a large music venue that holds up to Austin's global reputation.

"Austin has been given the moniker of the (Live) Music Capital of the World. By God, I'm going to solidify that with this project," Bryan said.
In a press release by the Greater Edwards Aquifer Alliance and three other conservancy groups, concerned parties pointed out that Austin already has several outdoor amphitheaters.
The Circuit of the Americas, which is estimated to have brought in nearly 400,000 fans to a Formula 1 race in late October, holds a 14,000 capacity amphitheater and 100,000-capacity Super Stage. Other event spaces include the Frank Erwin Center, the H-E-B Center at Cedar Park, the upcoming Nutty Brown Amphitheater in Round Rock and a planned revamp of the Backyard at Bee Cave—a 3,700-capacity amphitheater which will be located just three miles from the Violet Crown venue.
The Violet Crown's outdoor music space is scheduled to open on Labor Day 2023.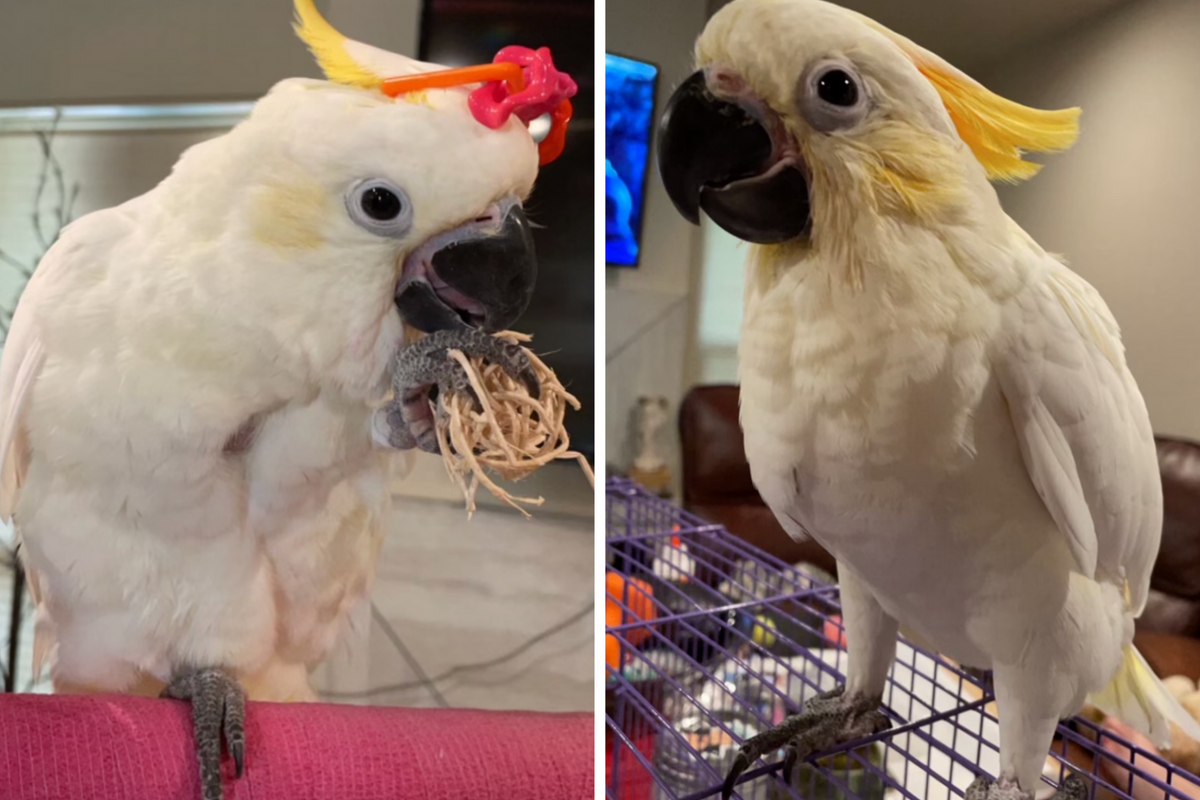 A big-money bird has been stolen from a northwest Austin pet store.
Kelsey Fernandez, the owner of a $6,000 sulphur and citron-crested cockatoo named Lemon Grab, said the emotional support animal was taken from the Gallery of Pets store, around closing time on Sunday.
"I've struggled with mental illness my entire life, and ever since I got him I've been doing so much better," Fernandez told Austonia.
The $6k cockatoo is young and will starve unless he is fed by hand, Fernandez said.
In a surveillance video, a man appears to have something under his shirt as he and two others exit the business around the same time the store believes that Lemon Grab was stolen.
Fernandez said a report has been filed with the Austin Police Department with an $1,000 reward for his return.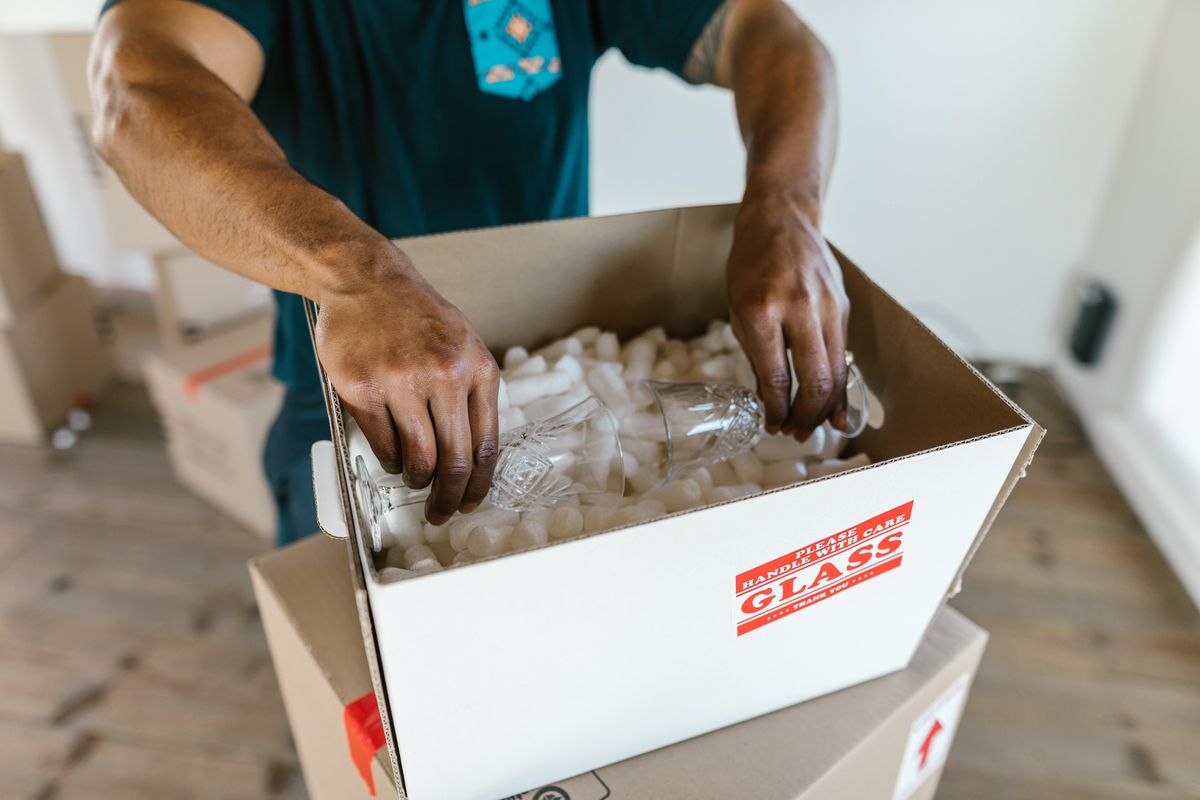 Introverts and personal space lovers may not want to make the move to Austin anytime soon: The Texas capital saw a bigger increase in one-bedroom rent prices than almost any other U.S. city in April, according to a Rent.com report.
Austin's one-bedroom rent has more than doubled—a 112% increase—from April 2021 to 2022, the report said. Only Oklahoma City saw a higher year-over-year increase with a 133% jump.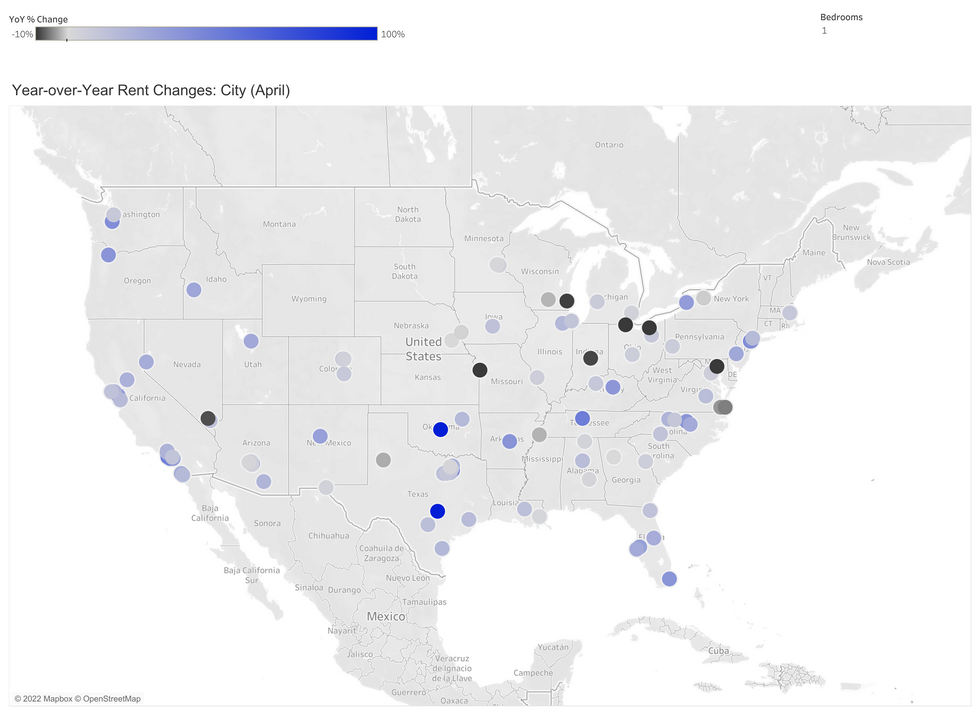 Austin also had the fourth-highest increase in two-bedroom rent, with a 50% increase in the past year. The city joined a nationwide trend where rents were up 8.3% year-over-year across the U.S, a trend exacerbated by a 6.2% increase in inflation in the same time period.
But "not everyone is experiencing inflation the same way," Redfin Deputy Chief Economist Taylor Marr said in the report, and a brunt of the load has gone to cities with more move-ins. While over 90% of state rental markets increased in the last year, that jump was seen most in Sun Belt states, including Texas, Arizona and Florida.
Even with breakneck increases in rent, however, Austin's rent prices still haven't cracked the top 10: the city's one-bedroom apartments are the 12th most expensive in the nation with an average price of $2,918. Meanwhile, its two-bedrooms fall behind Texas cities Frisco, Dallas and Plano and come out 34th on the list with a $2,302 average monthly rent.