Get connected with our daily update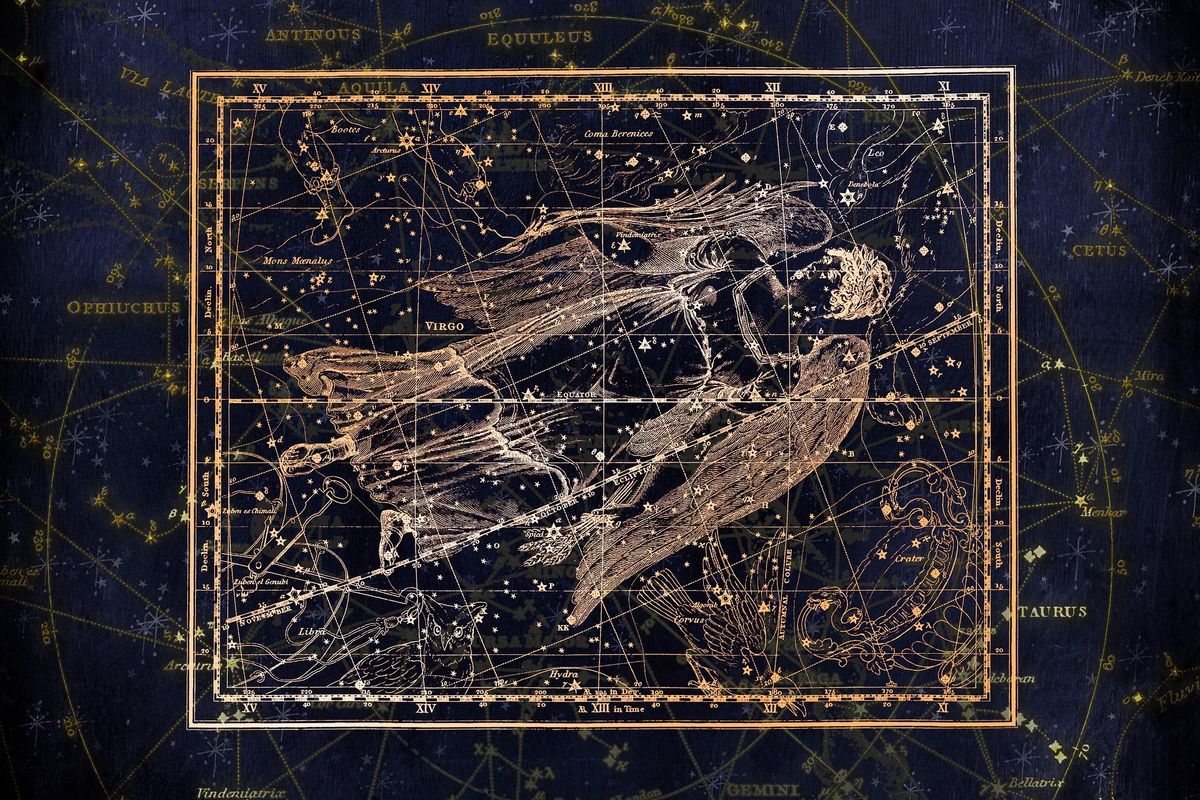 This Virgo season has a strong potential for effective care of life's many forms of abundance, but this won't necessarily be easy— we will likely have to do a good bit of wrangling our hearts and minds to get everything to fully click into gear.
Shortcuts: Aries, Taurus, Gemini, Cancer, Leo, Virgo, Libra, Scorpio, Sagittarius, Capricorn, Aquarius, Pisces
---
A powerful constellation of energies will be active for the first three weeks of the month—a tight aspect pattern between Mercury, Mars and Jupiter. These lend themselves well to focused, sharp, detailed action and a lot of learning through the process, but given the amount of stimulation and heat, it could be easy to get stuck in a pattern of overstimulation, friction or frustration.
Virgo: Aug. 23-Sept. 24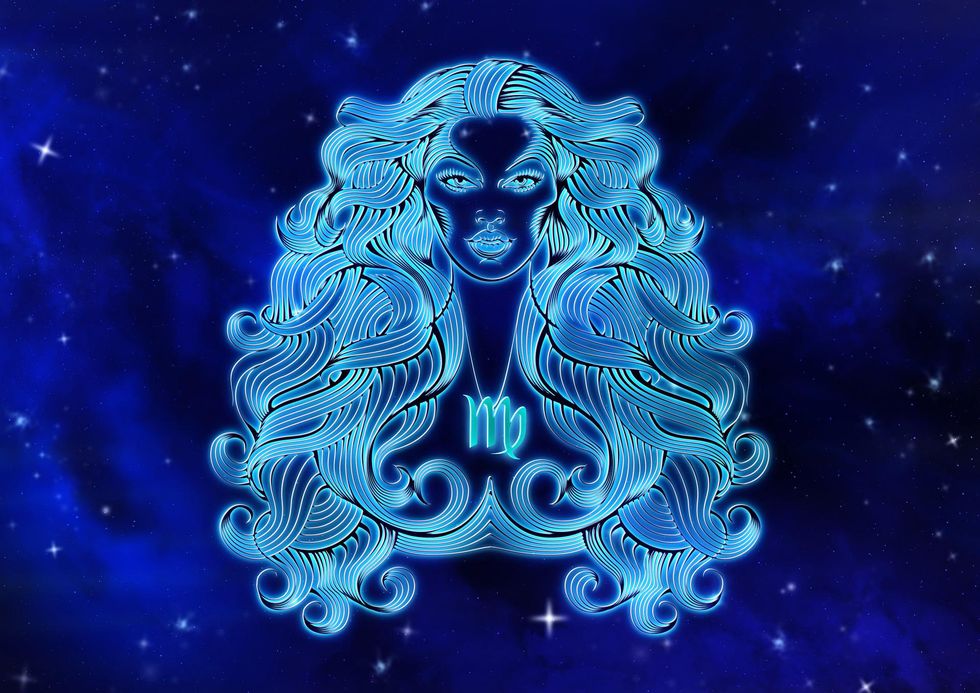 Virgo: Aug. 23-Sept. 21
​From this Virgo season until the start of spring, Mars will be in a prominent position, spurring you on into deeper curiosities and greater ambitions. This is a season to seize and build momentum with, but this month's first task is to base this growth upon a deeper sense of harmony and equilibrium, especially in your web of relationships. Here, you might gauge your potentials, take stock of your resources and capabilities, and measure them out against your commitments in your partnerships. Especially because Mercury will station retrograde alongside the full moon on the 9th and 10th, you could very well come to some conclusions that need to be worked through as we descend into Fall.
Libra: Sept. 22-Oct. 23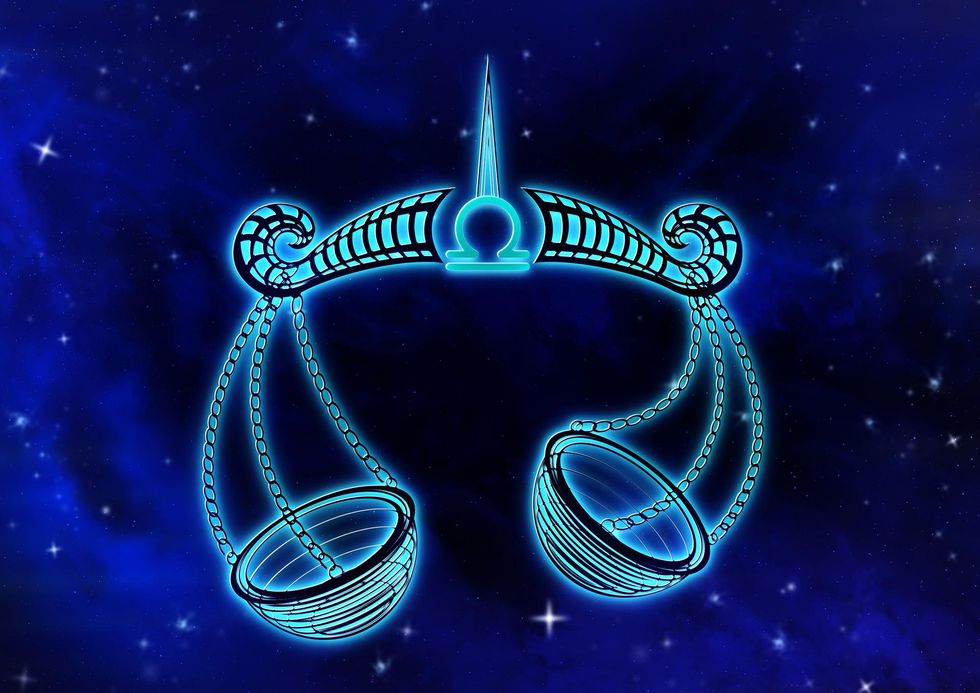 Libra: Sept. 22-Oct. 23
This Virgo Season is a wonderful time to put energy into your spiritual strivings, Libra, especially if they involve study, ritual, and conversations with teachers. A lot of this thrust towards the higher and richer things will remain active through spring, but this month the potential for it to weave gracefully into your everyday life is quite strong. Especially around the full moon on the 9th and 10th, magic can reveal itself in the mundane. While this can be quite exciting and even transformational, it can also show you places that still need cleaning or calibration. This dreamy or even slippery quality of life will actually continue to deepen and intensify through the end of the month—the challenge is to stay lucid and skillful.
Scorpio: Oct. 24-Nov. 21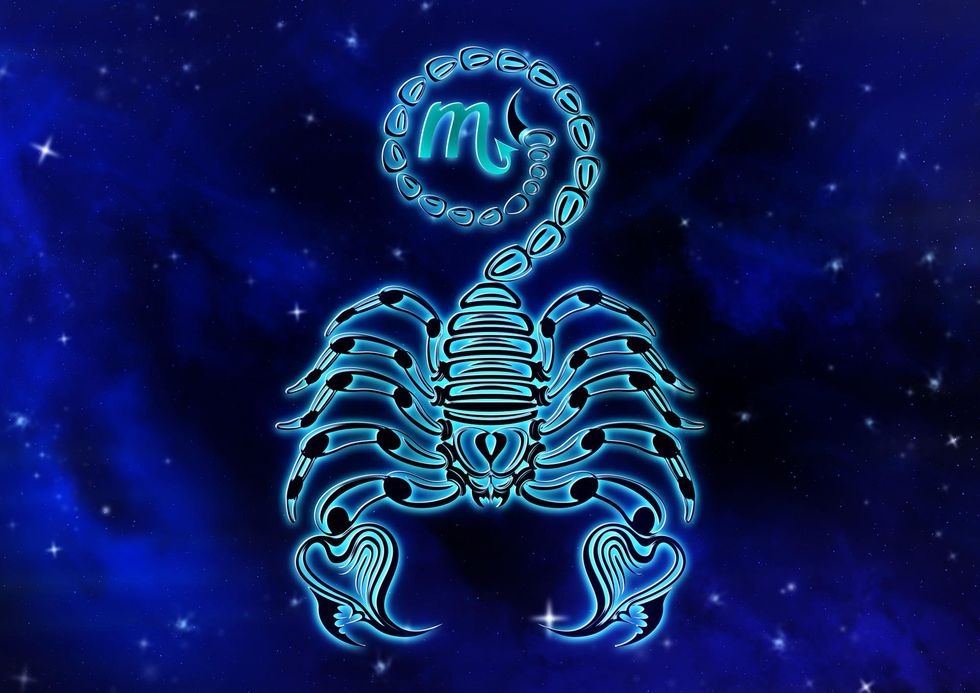 Scorpio: Oct. 24-Nov. 21
On a basic level, this Virgo season will be a very busy and social time for you, Scorpio. There is a challenge to care for your community and to be a more helpful force in the world, and around the full moon, this can blossom in your soul as a heart-warming sense of compassion. On a deeper level, though, there is a struggle to harmonize your inner world, more effectively meet your everyday demands, and to lean into a changing of seasons in your life. This deeper set of challenges will be around through the fall and winter, so you can let yourself focus on and enjoy your relationship with the broader world this month.
Sagittarius: Nov. 22-Dec. 21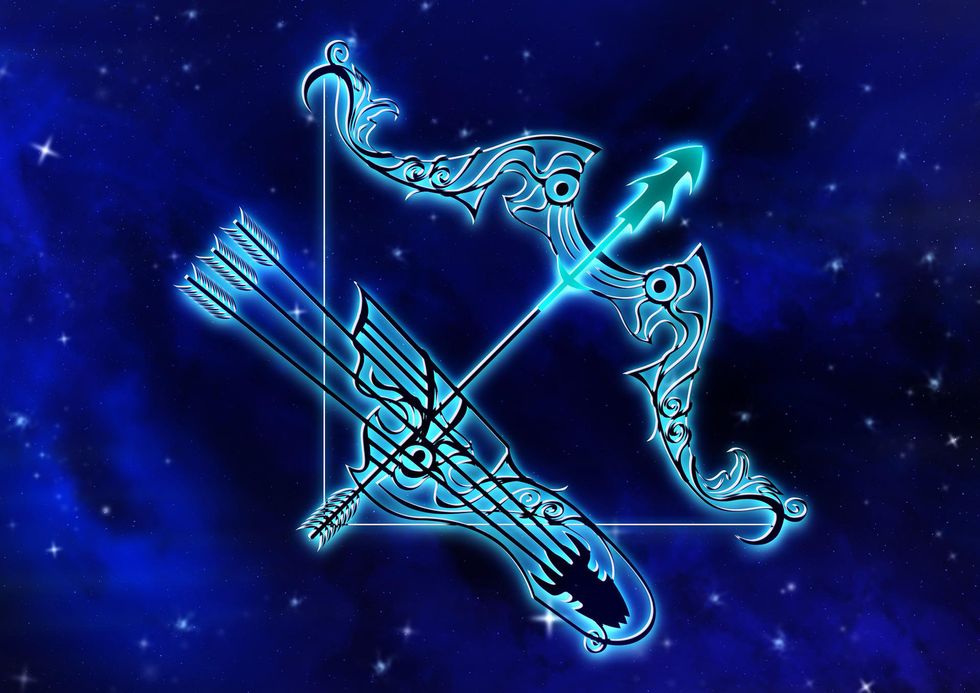 Sagittarius: Nov. 22-Dec. 21
This Virgo season will bring a strong encouragement for you to reach toward your most effective and noble self, Sagittarius. Especially by tinkering with your work rhythms, there's a real possibility for a breakthrough into a higher level of capacity and helpfulness. Simultaneously, though, there could very well be friction in your relationships, especially if you're moving too fast or getting a bit cocky. You'll be walking on this flammable terrain until the Spring, so it could be great to get used to taking things extra gingerly and root yourself in a more spacious state of body and mind.
Capricorn: Dec. 22-Jan. 19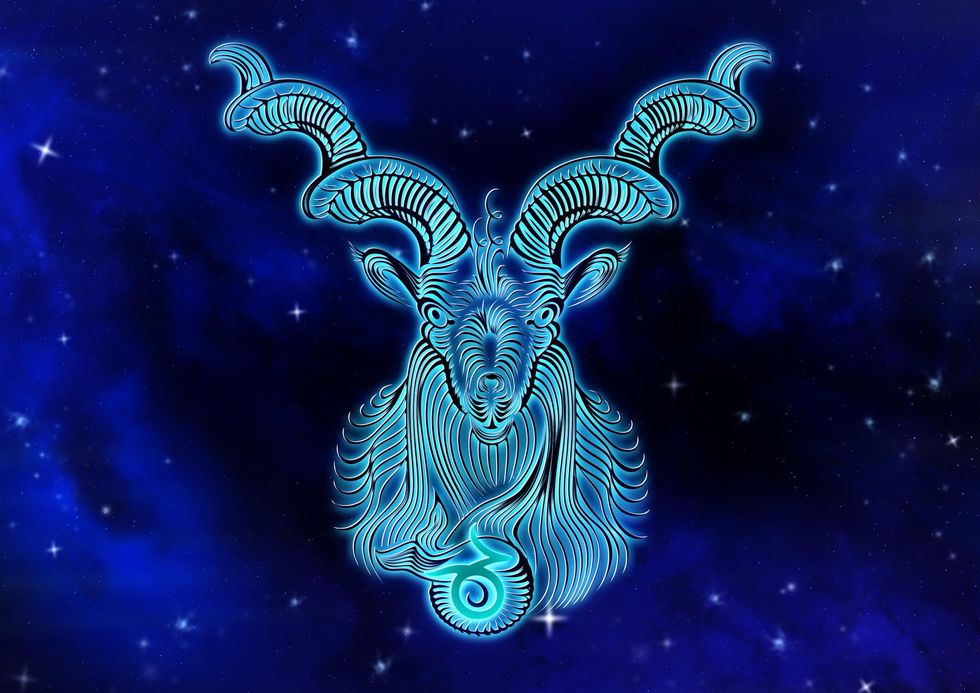 Capricorn: Dec. 22-Jan. 19
This Virgo season is a time of big questions for you, Capricorn. What is the significance of your life and work? Where do you fit into the big picture of things? How can you reach new levels of meaning and purpose? It is certainly a time with potential for breakthroughs, but these are most likely to come about after a good bit of back and forth—thinking big and small, moving fast and slowing down. Even through moments of brilliance and level-ups, make sure to stay steady. This process will get taken to a more subtle and spiritual level after the full moon on the 9th and 10th, so make sure that you're putting in the small steps to build up a healthy, smooth momentum.
Aquarius: Jan. 20- Feb. 19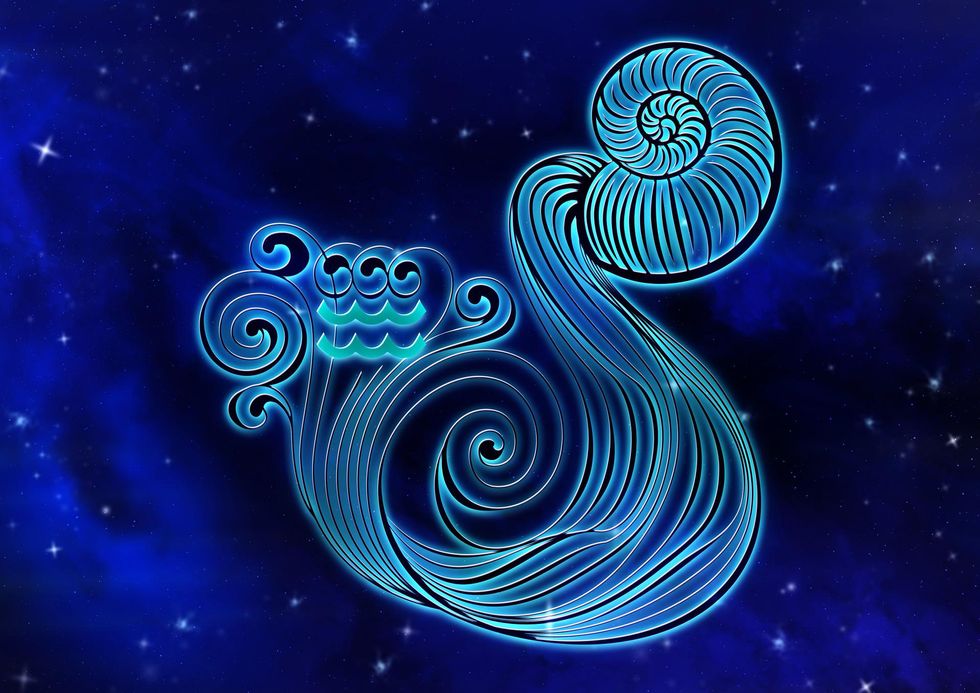 Aquarius: Jan. 20-Feb. 18
​More so than any other sign, this Virgo season is a time of struggle with the shadowy and tricky parts of life for you, Aquarius. There is a challenge for you to be honest with yourself and to refine and clarify your being, which is often awkward or messy. On one level, you can accomplish this by spreading new roots into your home and drinking from spiritual nourishment. On another, you're also certainly encouraged to take time to think deeply, ask good questions, and have conversations with teachers or guides. Although you might feel like you've done a total 360 by the end of the fall, once you regain your footing, you'll certainly feel more light and free.
Pisces: Feb. 19-March 20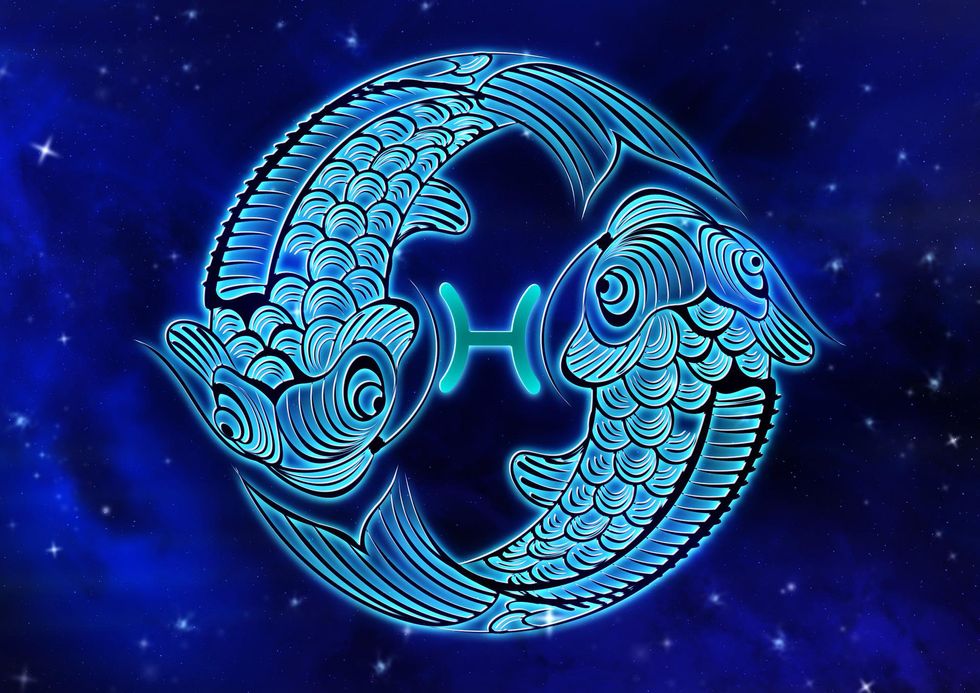 Pisces: Feb. 19-March 20
On some level, you're quite susceptible to some of the harsh currents of this Virgo season, Pisces. There will be a lot of hot air circulating and sharp, difficult ideas flying on those winds. This can lead to you getting caught up in some internal tornados and getting spit out into some heavy and hard emotions. There's saving grace, though, especially if you can direct all of this quick, fiery energy towards the projects that really sustain you. Likewise, there's safe haven within your friendships and important relationships, even if that just looks like having a simple, down to earth conversation.
Aries: March 21-April 19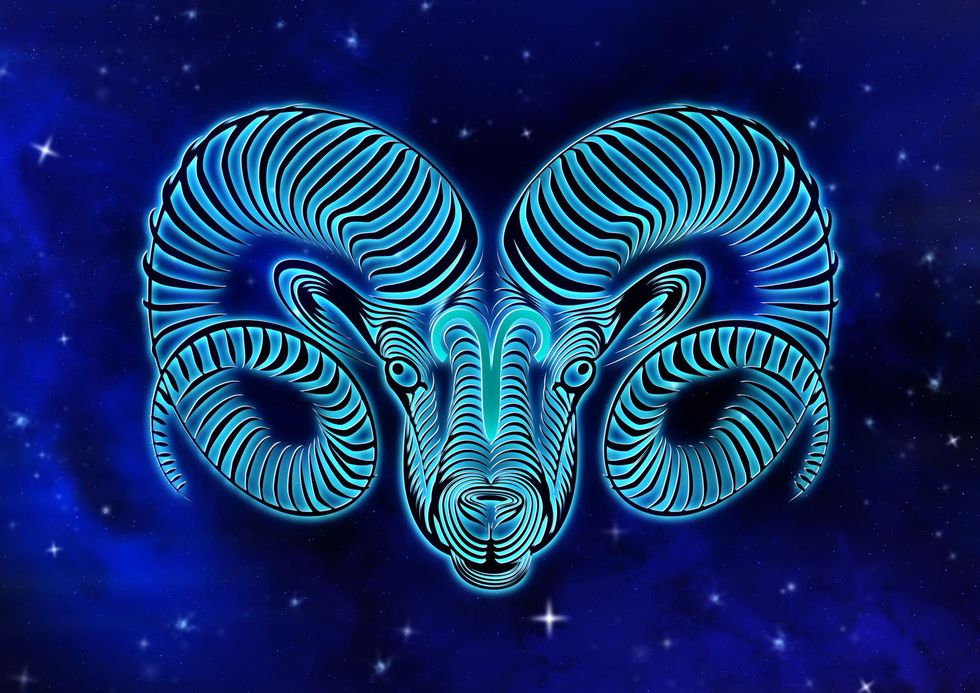 Aries: March 21-April 19
This Virgo season will be quite busy for you, Aries, but if you can cultivate grace as you operate your life's mechanics, there's the potential for you to not only navigate magnificently but stumble upon new resources and breakthroughs in your capability. Even though this is the time of year for you to get focused and get things done, it likely won't happen in entire solitude. Some of these rejuvenating surprises could come through conversation, collaboration, or even play with others. If you play this right, it can all culminate in a particularly magical Pisces full moon on the 9th and 10th—but if things are still too fiery and hectic, that could be a semi-nightmarish moment and a good time to lay low.
Taurus: April 20-May 20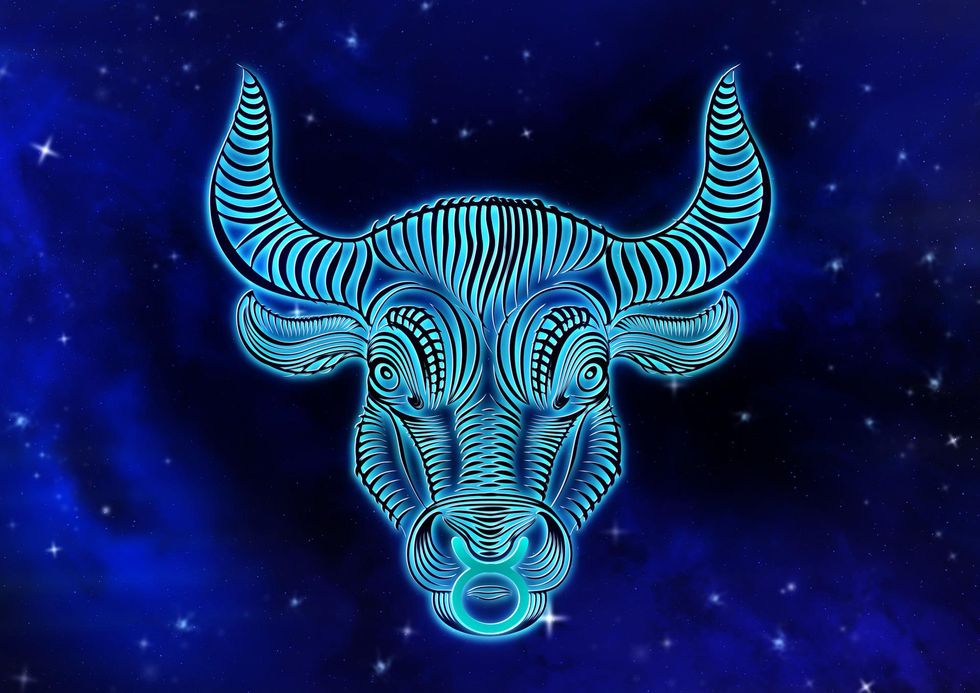 Taurus: April 20-May 20
The wind, heat, and electricity of this Virgo season might be a bit overwhelming for the animal of your body, Taurus. In this regard, keeping things even-keeled and in a nice rhythm could be simple and effective baseline to focus on, even as things could feel extra exciting and urgent. You can definitely rise to these demands and potentials, though, even experiencing newfound strength and dexterous skillfulness. Taking off into this marvelous flight, though, is much more likely to happen from a clean, coherent, and orderly foundation. If you get all of these fundaments right, your connection to the bigger, external world would be particularly rich and meaningful, especially through the Pisces full moon the 9th and 10th.
Gemini: May 21-June 20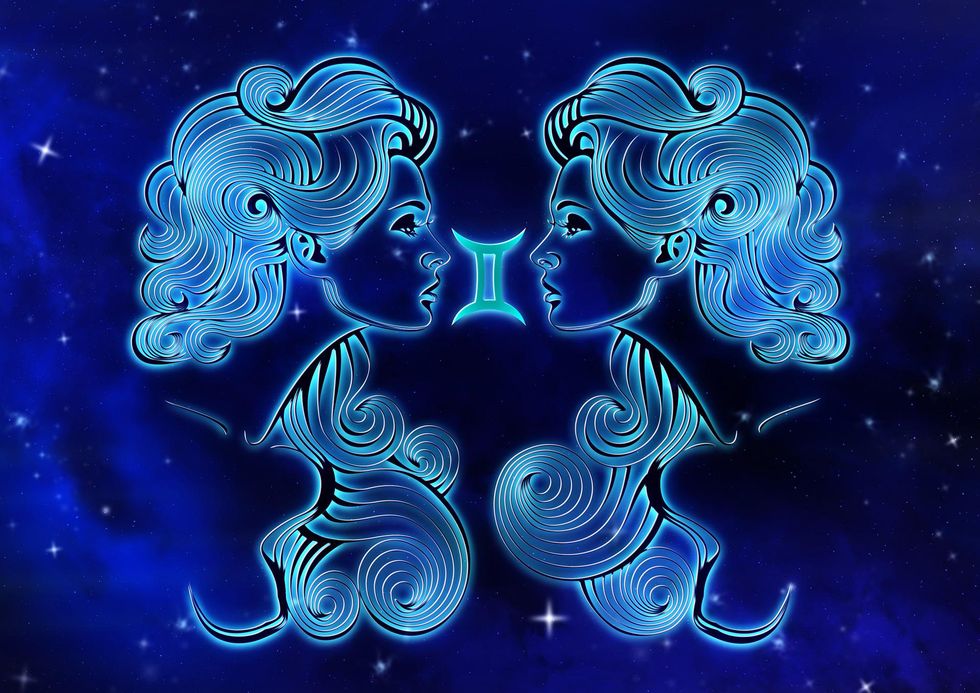 Gemini: May 21-June 20
This Virgo season kicks off a 7-month long period of time of extra energy, excitement, and oomph for you as Mars enters Gemini, where he will eventually station retrograde. Over the next couple of months, you would benefit by focusing that fire on the fundamentals of your life, home, and capacity to be generative in the world. This month, the full moon in Pisces will reflect back to you how that grounded, down-to-earth work is bearing fruit in the more visible, public realm. In this regard, you might think of this month as a conversation between your small world and the bigger worlds that you're a part of. Although there's a lot of potential for growth this month, you don't have to rush it—again, you can count on extra energy all the way through the start of the spring.
Cancer: June 21-July 22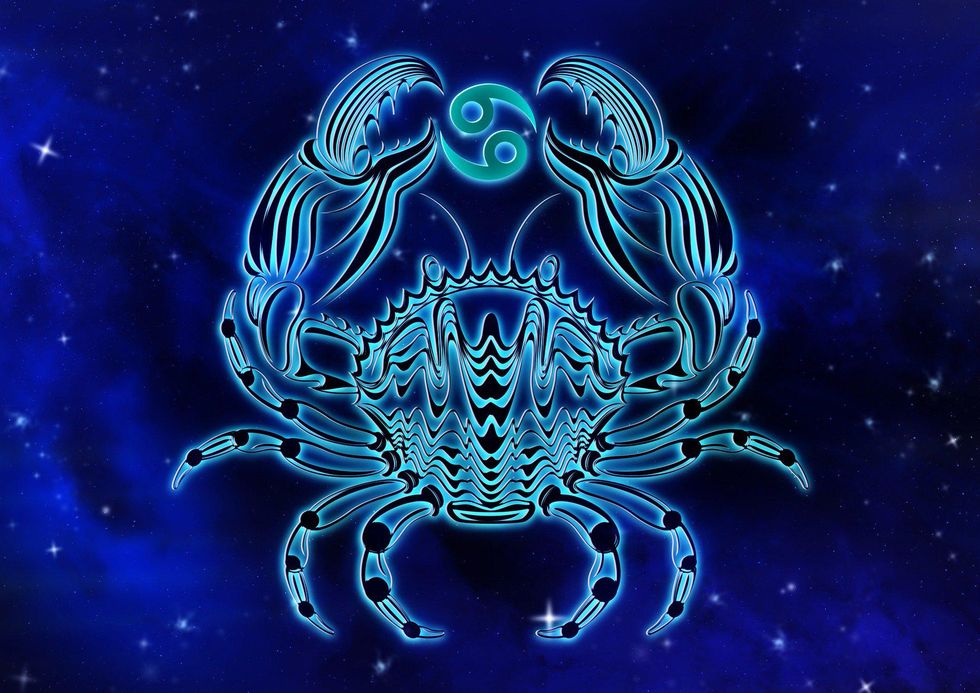 Cancer: June 21-July 22
This Virgo season highlights the cultivation of harmony in your life, Cancer. What are the baselines and beats that can structure and integrate your world and keep you flowing in a diligent and graceful manner? This balanced acuity has a real chance to blossom this month because it's being challenged and called forth so strongly, especially by Jupiter, who is encouraging you towards bigger and braver ambitions that will require more capability. Likewise, Pisces full moon will reflect back to you your level of spiritual attunement and quality of consciousness. The end of this month could feel like a blissful union of heaven and earth—or it could show you how much you still need to clean up.
Leo: July 23-Aug. 22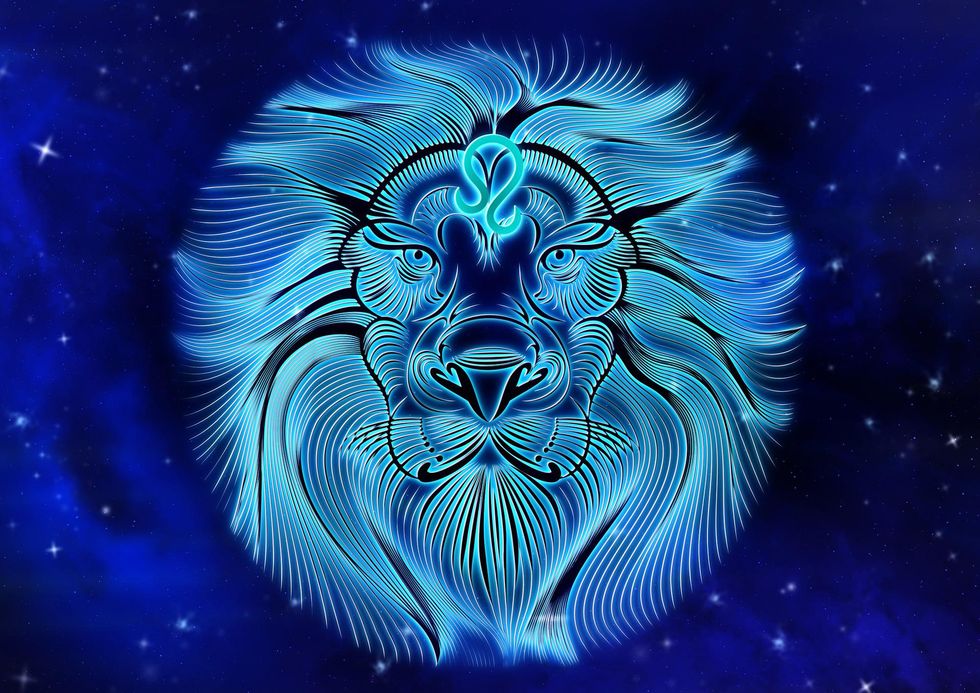 Leo: July 23-Aug. 22
This Virgo season is the start of a long stretch of expanding horizons for you, Leo, upward into higher realms of passion, wider into greater social spheres, and deeper through a more finely tuned intellect. Until the spring, there will be a powerful stimulation for you to engage curiosity, develop your willpower, and feel with more subtlety. This month, this excitement may feel like it conflicts with the simple and practical demands of everyday life, but given that this buzz will be around for a while, it will be better to let yourself focus on the fundamentals. With things in a smooth rhythm, the full moon on the 9th and 10th could entail an unveiling of the mysteries, ushering you into your next chapter of development.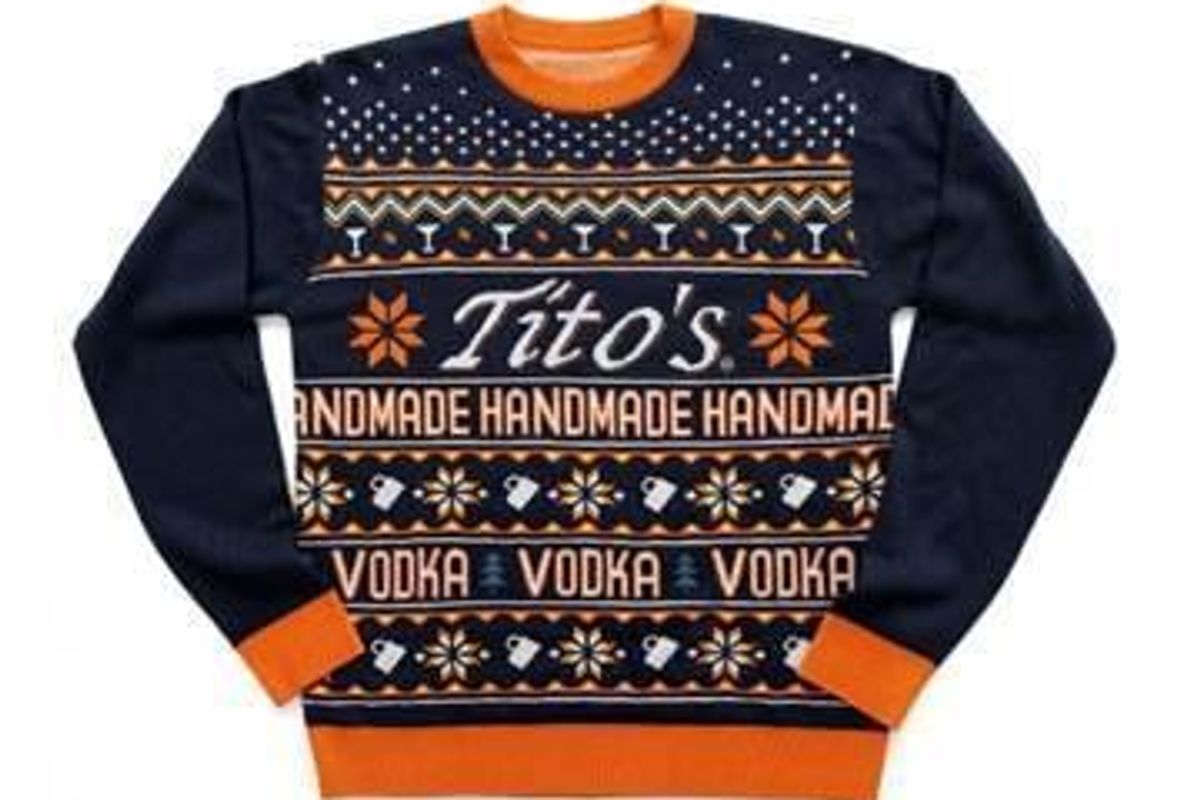 Show your love for Tito's and for the community this year with a wide selection of not that ugly, uglyish, ugly, uglier, and ugliest holiday sweaters.
There's lots choose from, and plenty of accessories like scarves and socks, plus gear for your dog, too.
All of the items can be purchased online or at the Love, Tito's Retail Store in Austin, TX. 100% of all net proceeds from online or in-store purchases go to one of the nonprofits we've teamed up with.
Click here to see the entire collection in the Tito's store.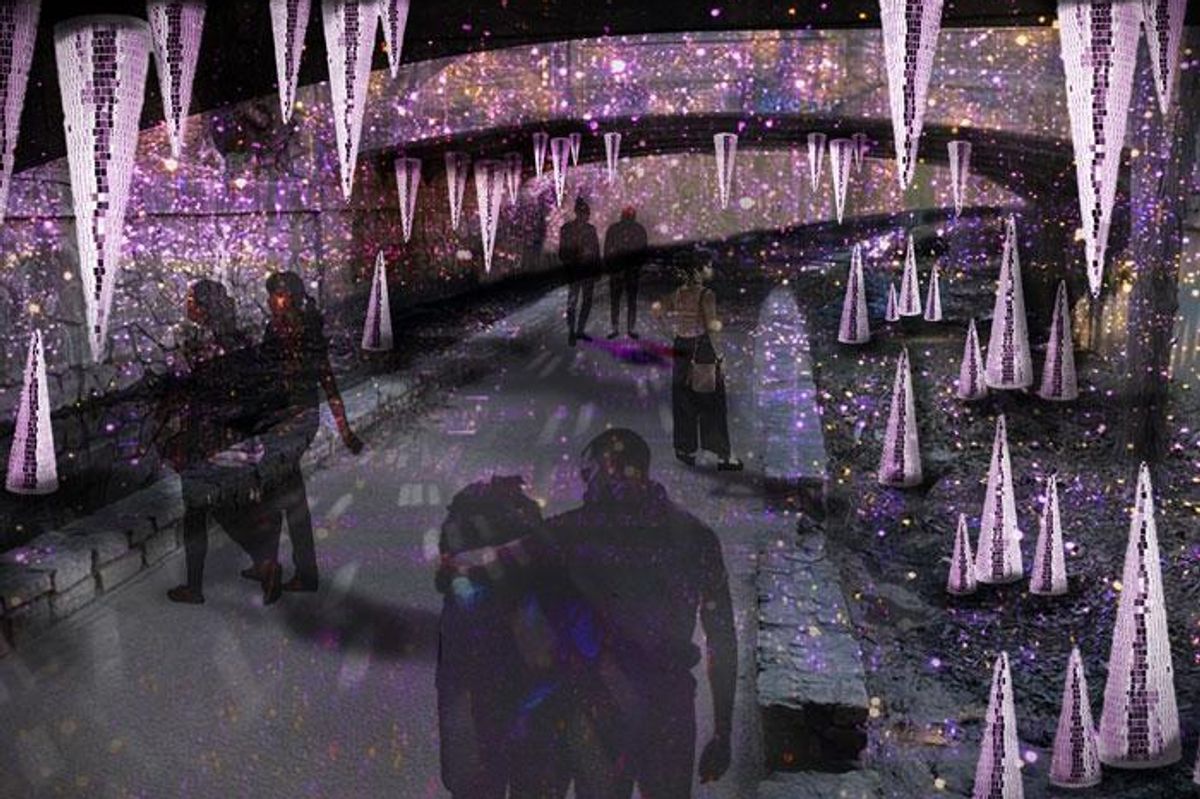 Waterloo Greenway, Good Vibrations Installation
🗓 All weekend
Check out this highly anticipated art exhibition with illuminated art along Waller Creek. Tickets are free and the event includes food vendors, dazzling lights, live music, and hands-on activities
All weekend 6 p.m - 10 p.m | 📍Waterloo Park
This iconic holiday tradition lights up for the first time this holiday season starting this weekend! Reserve your spot for an enchanting light and sound performance, delicious hot cocoa, sweet treats, and some overall fun with your friends or family. The show runs till January 6th.
6 p.m and 9 p.m | 📍Mozart's Coffee Roasters - 3825 Lake Austin Blvd, Austin, TX 78703
🗓 Saturday
This fitness event is free and open to the public. Get your morning started right with a "Fitness in the park" class for kickboxing! The class will be led by certified instructors and is a great way to get a cardio workout in while also honing your self-defense skills.
10 a.m - 11 a.m | 📍 Metz Park
Support local LBGTQ+ and female artists at this outdoor market with over 150 vendors. Get your holiday shopping out of the way at this event, with vendors for food trucks, handmade goods, raffles, hands on workshops and activities, and more.
11 a.m - 5 p.m | 📍Ani's Day and Night - 7107 E Riverside Drive, Austin, TX 78741
Did someone say cheese?! If you're like me and always willing to get your hands on a bowl of mac and cheese, then this event is for you. Check out the Mac and Cheese festival happening this weekend to decide which vendor has. the best mac and cheese for yourself, and enjoy the bar with creative cocktails while you're at it. Tickets start at $45.
11 a.m - 3 p.m | 📍Lantana Place - 7415 Southwest Parkway