Get connected with our daily update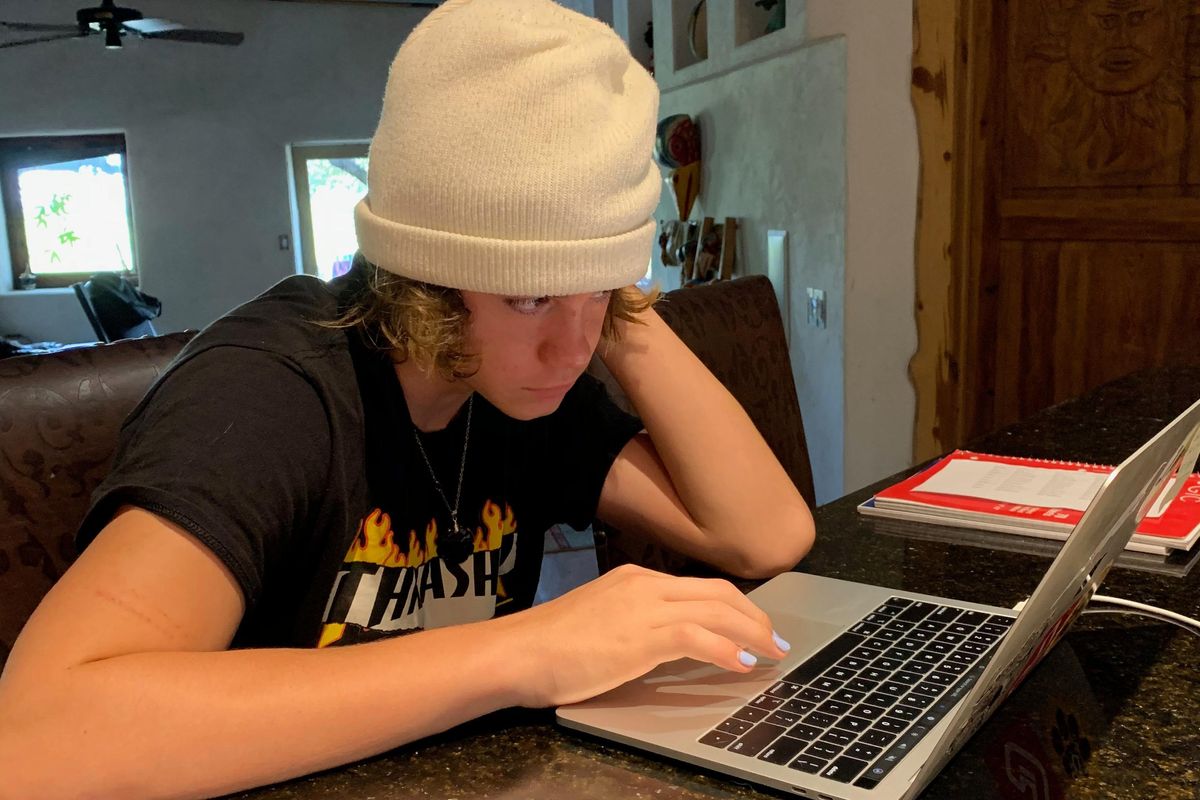 With many Central Texas parents hitting an academic fork in the road this past year—choosing between in-person or remote learning—experts say the results of those decisions may not be revealed until the fall semester starts.
---
For west Travis County resident Mica Gutierrez, the year has been about juggling. Although both of her sons started out the year learning remotely, she said that style wasn't productive for her youngest teen, freshman Truman Householder.
"He would click on the Zoom call and then lay down and take a nap," Gutierrez said. "It was difficult to keep an eye on everything, especially with work."
At the recommendation of his school counselor, Householder went back to in-person learning in January, an option Gutierrez said holds him "more accountable" by being in class. Her less socially-minded son remained remote. Although Gutierrez doesn't see Truman's fall semester as a waste, she says "it was definitely not great instruction because he wasn't getting it, but that was his choice."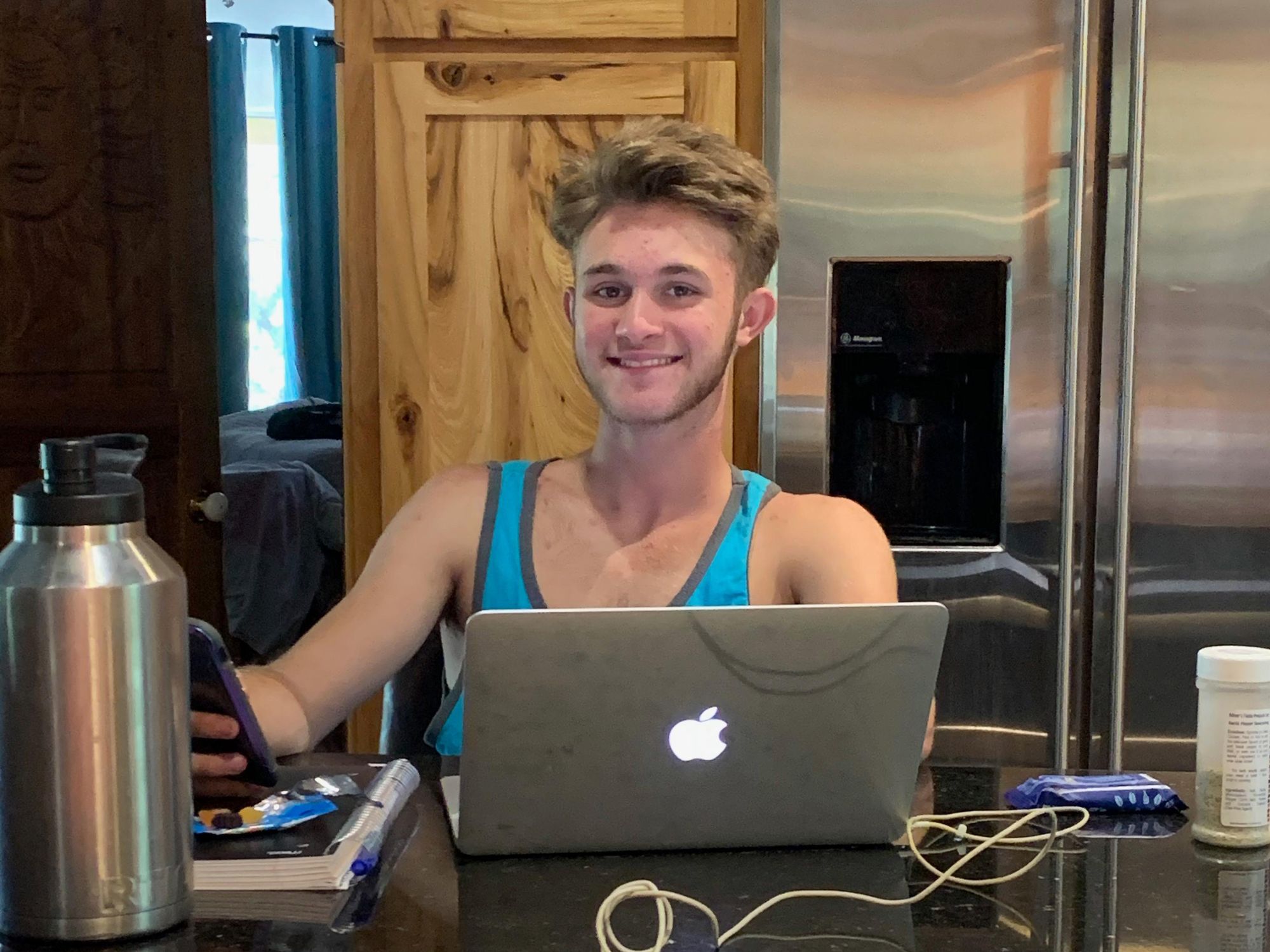 Jackson Householder, age 16, remained a remote student while his younger brother is finishing the 2020-21 school year in person. (Mica Gutierrez)
In a different light, Angela Shori praised the Eanes school district's remote education program used by her second and fourth-grade daughters. Since March 2020, the girls have been remote, with both Shori and her husband working full-time from their Westbank home. Shori said her daughters stayed on track for the year, but acknowledged she's had to be more hands-on, even setting their alarms to signal schedule changes.
"There's a lot of personal responsibility to this," she said. "You can't just set it and forget it, but that is an investment we were willing to make given the situation we were in."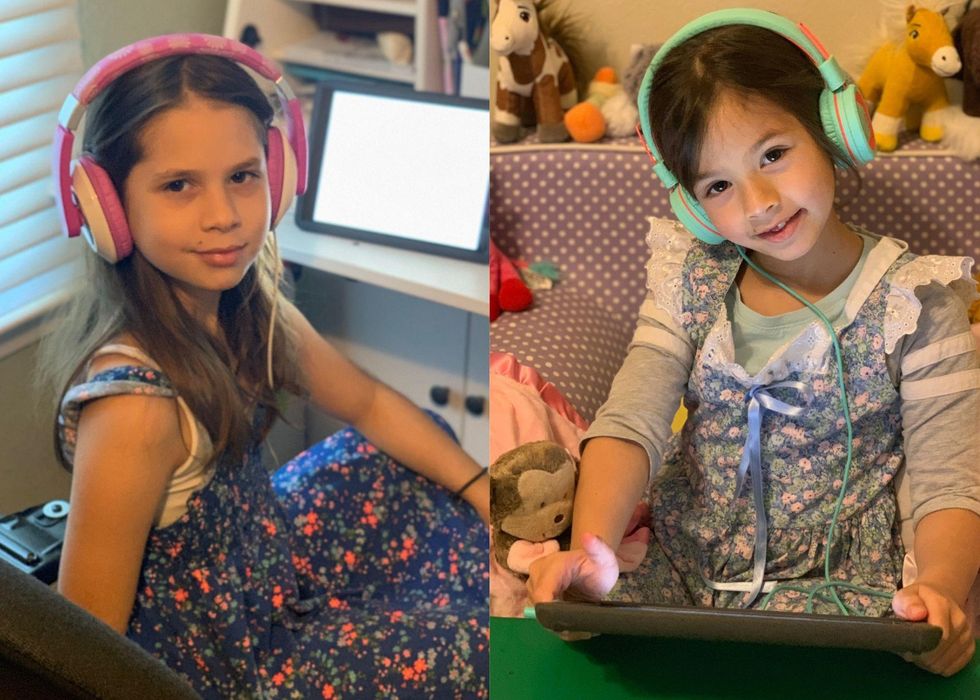 Ainsley and Avery Shori learn remotely in West Austin. (Angela Shori)
Licensed school psychologist Dr. Amy Brown said the year has been a mix of success and struggle for students, with next year looking uncertain in terms of academic progression.
"What we don't know is the outcome, with the families who are saying 'it went well,' (meaning) behaviorally, procedurally, getting things done, turning in assignments," Brown said. "But, as a measure of their learning, and whether they've progressed a year or not, that's what we don't know."
Earlier this year, the Texas Education Agency found students lost nearly six months of learning. Locally, Austin ISD officials report that for the fourth six weeks of the 2020-2021 school year, 40% of its high school students are failing one or more classes, a 6% increase from the year before. Those statistics have given rise to discussions about a state proposal to give parents the authority to have their children repeat a grade.
Brown said introverted and self-driven children may have been more successful over the past academic year, accepting the challenge to take care of things themselves. However, she said students who didn't have as productive a school year were often those who struggle with attention deficit hyperactivity disorder, or ADHD, trying to stay on track, maintain assignments and be in tune with virtual instruction.
The year's outcome may have fallen along socio-economic lines, with parents' accessibility and ability to help or be present to supervise instruction key, Brown said.
The varying measures of student success during the past year stemmed from mobility and access as many homes lacked the technology to keep up, said Director of Communication and Community Engagement at E3 Alliance Alex Chandler. E3 is a local data-driven education collaborative that works to make improvements to education.
"There are parents who are not digital natives," Chandler said. "We have lots of parents who have English as a second language. They're now trying to navigate technology that they don't understand, (and) they're being teachers while working their job."
Attendance at public schools is down, with E3 most concerned about a 33% decline in Central Texas pre-kindergarten enrollment, a program that is important for students to start their academic process, he said.
"We know that students who attend a full-day, low-ratio pre-K program are far more likely to graduate from high school, far more likely to score better on their STAAR tests in third grade and go on to get some sort of post-secondary credentialing," Chandler said.
Back in the Gutierrez/Householder family, Gutierrez said the year has had an upside, with her sons' relationship becoming closer despite the teens' divided learning styles.
"Everyone's adjusted and kids are pretty resilient," she said.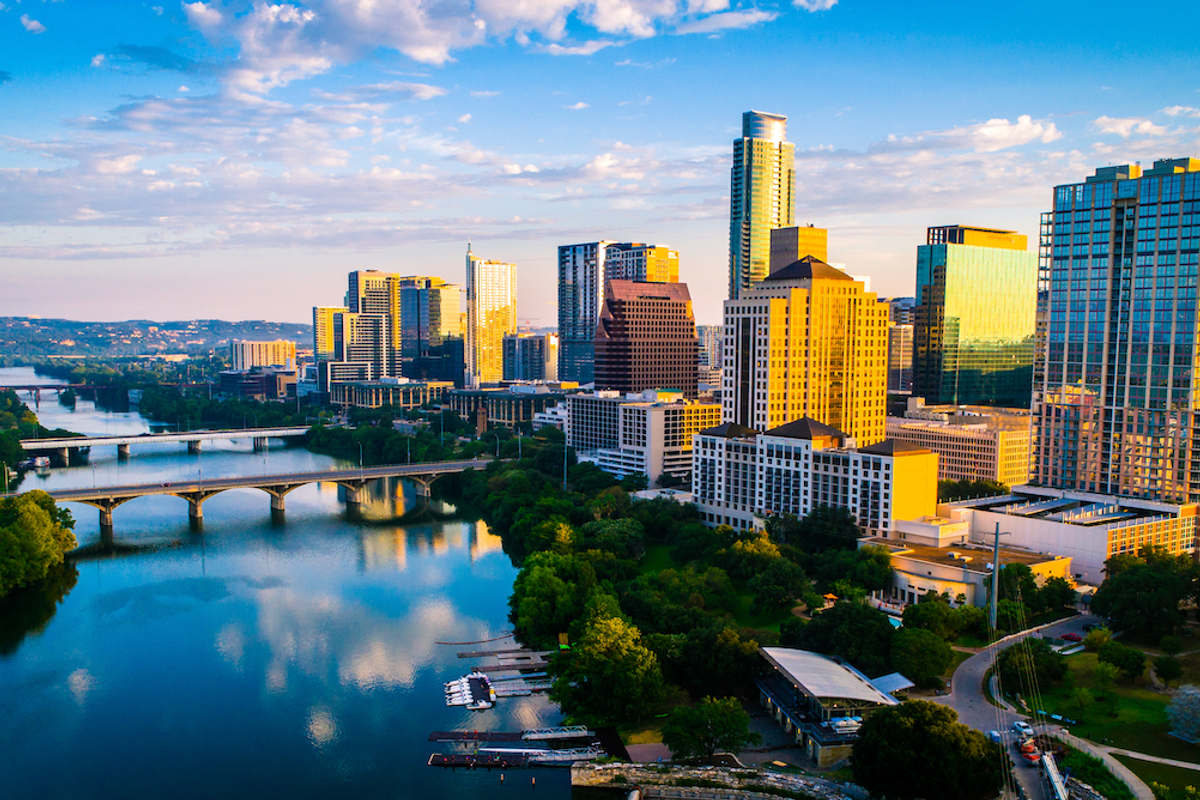 For years Austin has been one of the top 5 places to live in the U.S., according to an annual ranking from U.S. News and World Report. But this year, Austin dropped out of the top 10.
The publication ranked Austin at No. 13, down from No. 5 last year, No. 3 in 2020 and No. 1 in 2017, 2018 and 2019. Cities ranking in the top this year were No. 1 Huntsville, Alabama, No. 2 Colorado Springs and No. 3 Green Bay, Wisconsin.
So why did it rank lower this year?
The hot housing market is part of the reason. The report states "Austin offers a lower value than similarly sized metro areas when you compare housing costs to median household income."
Still, Austin was the highest-ranked Texas city on the list. Adding to its desirability are its live music capital roots and the growing tech scene. The next Texas area on the list was Dallas-Fort Worth coming in at No. 32.
U.S. News says it analyzed 150 metro areas in the U.S. to make the list based on the quality of life, the job market, the value of living there and people's desire to live there.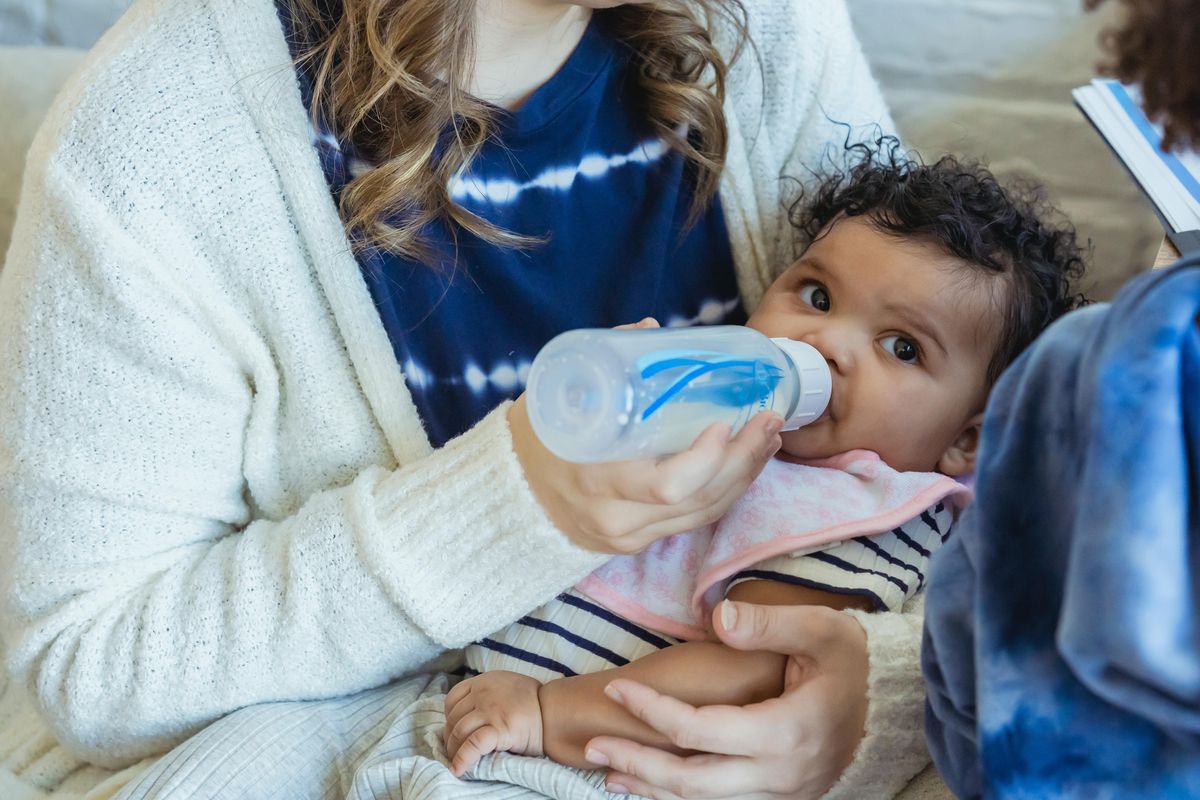 Austin parents and grocery store shelves are feeling the effects of a nationwide baby formula shortage.
Caused mostly by a February recall due to contamination issues, followed by the Abbott Nutrition factory closure in Michigan, the shortage has left Austin shelves barren. However, earlier this week, U.S. officials announced a plan with the facility to restart production.
In the meantime, local parents in crisis have turned toward the Mother's Milk Bank to keep their babies fed.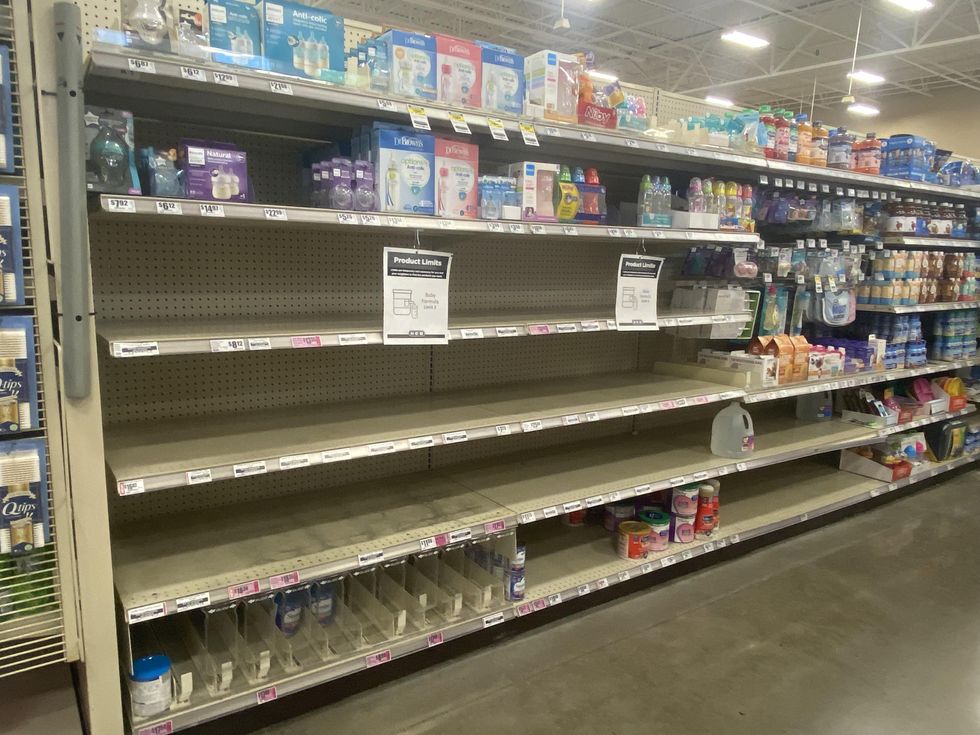 HEB on East 7th has been picked clean of formula and is limiting purchases. (Laura Figi/Austonia)
The milk bank—which takes donations from lactating mothers and dispenses milk to babies in the NICU—has been helping feed upwards of 30 families in need as the formula supply tightens.

According to the bank's executive director Kim Updegrove, Mother's Milk Bank has seen an uptick in calls from parents with healthy babies in need of help since the shortage began.
"We aren't used to hearing from families with healthy infants," Updegrove said. "They're typically very upset, angry, frustrated, sobbing—it's scary to not be able to feed your infants. So in the past few weeks, those calls have been significantly increasing."
Mothers are only able to donate if they are within a year postpartum, so Updegrove said they are constantly bringing on and retiring donors. While donors had been on a 30% decline leftover from 2021 when the shortage began, Updegrove said the shortage has led to mass community interest and more than 90 prospective donors in just the past few days.
"We and other milk banks are experiencing significant interest from the community—becoming milk donors and helping to turn around this crisis," Updegrove said. "Every infant needs to be fed, every one of us can relate to that need, and we need to make sure as a community that it happens."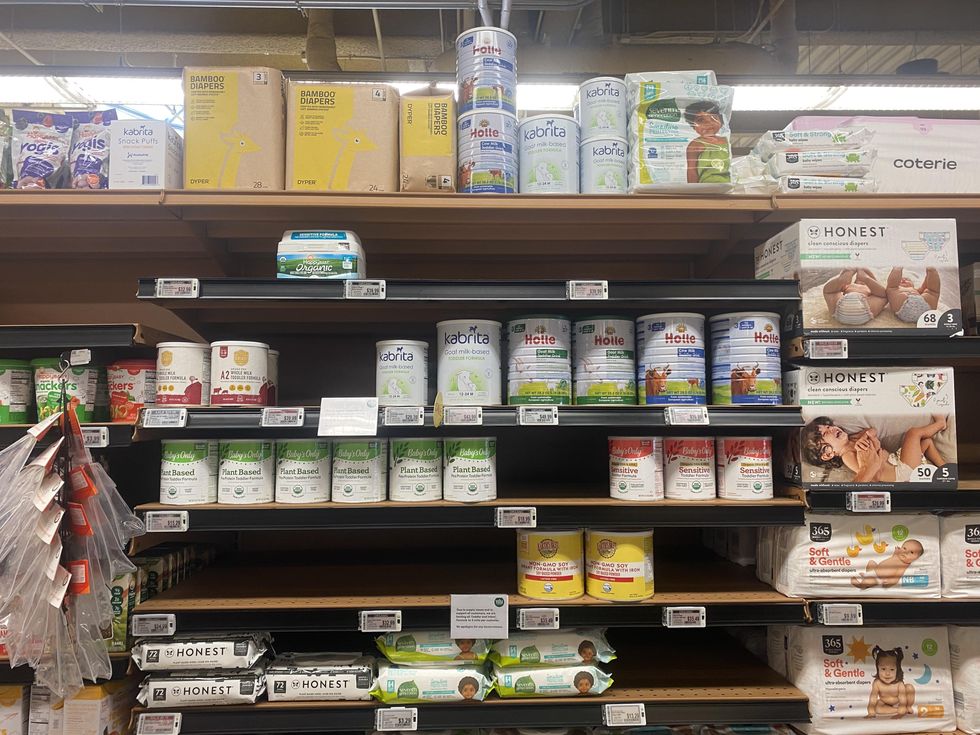 Whole Foods downtown was also cleaned out of typical formula. (Laura Figi/Austonia)
While you may still be able to find formula at places like Whole Foods—which currently has goat milk, soy and plant-based formula in stock—Updegrove said it might not be what a baby needs.
Updegrove said it is best to buy types that say "infant formula," as they are FDA approved and will provide the nutrients, vitamins and minerals a baby needs. Plant-based, homemade, non-cow's milk or diluting formula may not provide the same nutritional value.

As the community navigates the shortage, Updegrove said the most important way to help out is to not panic buy or stockpile.
"This is a crisis for families," Updegrove said. "This is the time for the community to gather together and figure out what everyone can do to help families with young infants."