Get connected with our daily update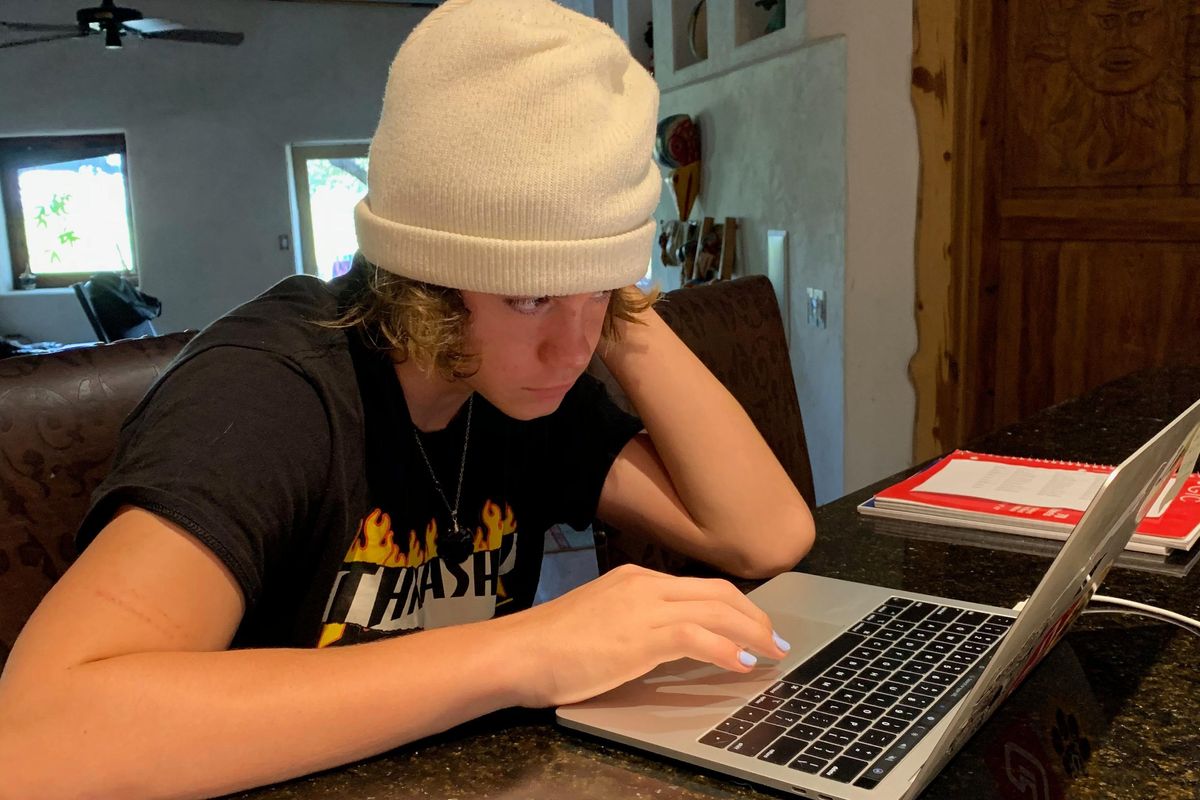 With many Central Texas parents hitting an academic fork in the road this past year—choosing between in-person or remote learning—experts say the results of those decisions may not be revealed until the fall semester starts.
---
For west Travis County resident Mica Gutierrez, the year has been about juggling. Although both of her sons started out the year learning remotely, she said that style wasn't productive for her youngest teen, freshman Truman Householder.
"He would click on the Zoom call and then lay down and take a nap," Gutierrez said. "It was difficult to keep an eye on everything, especially with work."
At the recommendation of his school counselor, Householder went back to in-person learning in January, an option Gutierrez said holds him "more accountable" by being in class. Her less socially-minded son remained remote. Although Gutierrez doesn't see Truman's fall semester as a waste, she says "it was definitely not great instruction because he wasn't getting it, but that was his choice."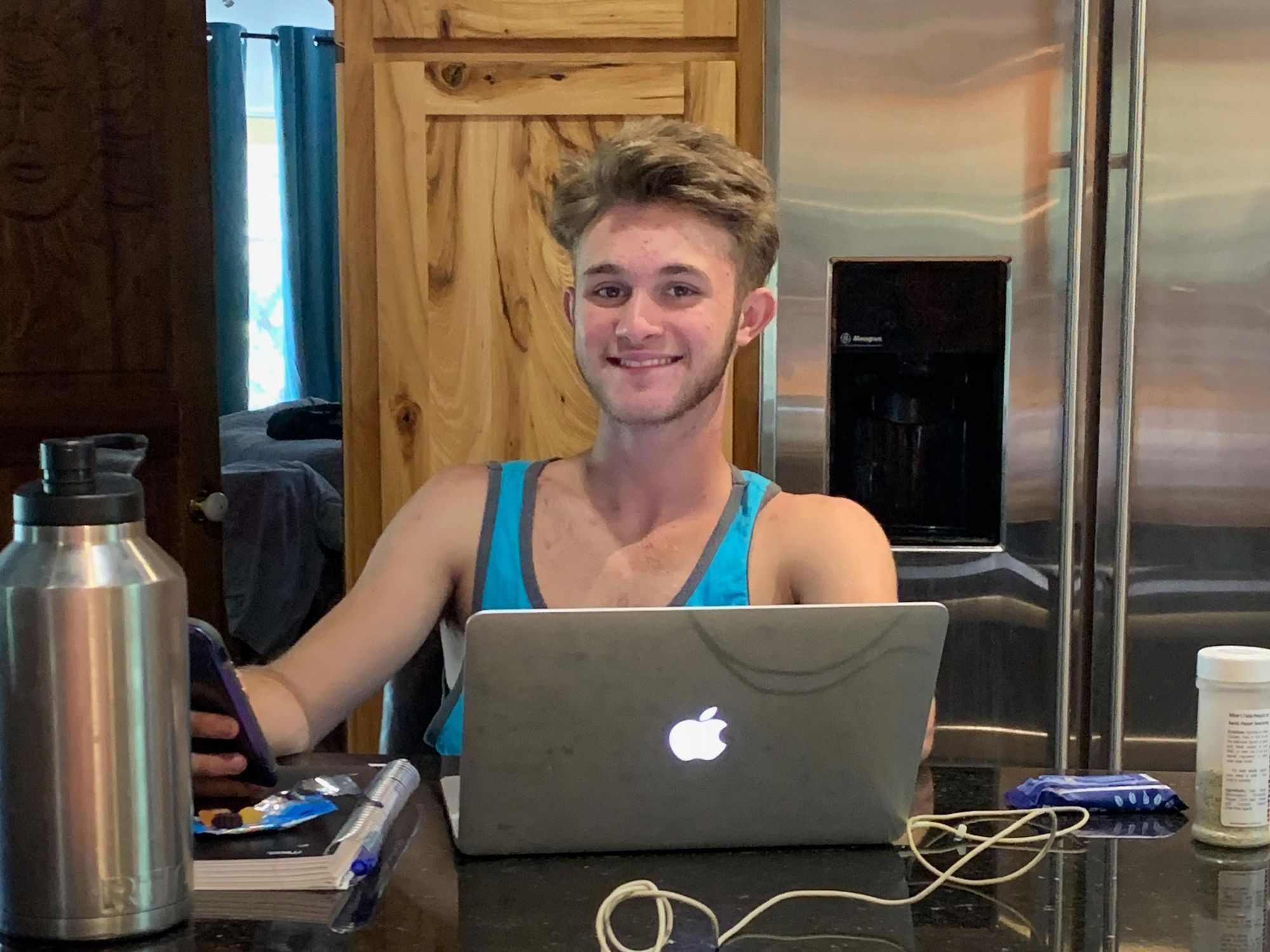 Jackson Householder, age 16, remained a remote student while his younger brother is finishing the 2020-21 school year in person. (Mica Gutierrez)
In a different light, Angela Shori praised the Eanes school district's remote education program used by her second and fourth-grade daughters. Since March 2020, the girls have been remote, with both Shori and her husband working full-time from their Westbank home. Shori said her daughters stayed on track for the year, but acknowledged she's had to be more hands-on, even setting their alarms to signal schedule changes.
"There's a lot of personal responsibility to this," she said. "You can't just set it and forget it, but that is an investment we were willing to make given the situation we were in."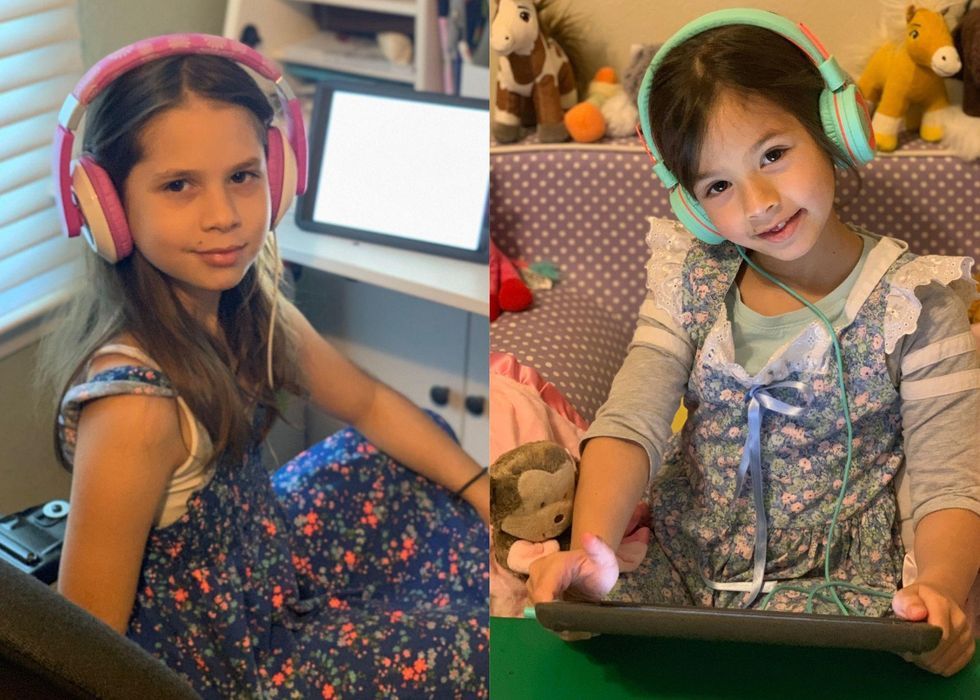 Ainsley and Avery Shori learn remotely in West Austin. (Angela Shori)
Licensed school psychologist Dr. Amy Brown said the year has been a mix of success and struggle for students, with next year looking uncertain in terms of academic progression.
"What we don't know is the outcome, with the families who are saying 'it went well,' (meaning) behaviorally, procedurally, getting things done, turning in assignments," Brown said. "But, as a measure of their learning, and whether they've progressed a year or not, that's what we don't know."
Earlier this year, the Texas Education Agency found students lost nearly six months of learning. Locally, Austin ISD officials report that for the fourth six weeks of the 2020-2021 school year, 40% of its high school students are failing one or more classes, a 6% increase from the year before. Those statistics have given rise to discussions about a state proposal to give parents the authority to have their children repeat a grade.
Brown said introverted and self-driven children may have been more successful over the past academic year, accepting the challenge to take care of things themselves. However, she said students who didn't have as productive a school year were often those who struggle with attention deficit hyperactivity disorder, or ADHD, trying to stay on track, maintain assignments and be in tune with virtual instruction.
The year's outcome may have fallen along socio-economic lines, with parents' accessibility and ability to help or be present to supervise instruction key, Brown said.
The varying measures of student success during the past year stemmed from mobility and access as many homes lacked the technology to keep up, said Director of Communication and Community Engagement at E3 Alliance Alex Chandler. E3 is a local data-driven education collaborative that works to make improvements to education.
"There are parents who are not digital natives," Chandler said. "We have lots of parents who have English as a second language. They're now trying to navigate technology that they don't understand, (and) they're being teachers while working their job."
Attendance at public schools is down, with E3 most concerned about a 33% decline in Central Texas pre-kindergarten enrollment, a program that is important for students to start their academic process, he said.
"We know that students who attend a full-day, low-ratio pre-K program are far more likely to graduate from high school, far more likely to score better on their STAAR tests in third grade and go on to get some sort of post-secondary credentialing," Chandler said.
Back in the Gutierrez/Householder family, Gutierrez said the year has had an upside, with her sons' relationship becoming closer despite the teens' divided learning styles.
"Everyone's adjusted and kids are pretty resilient," she said.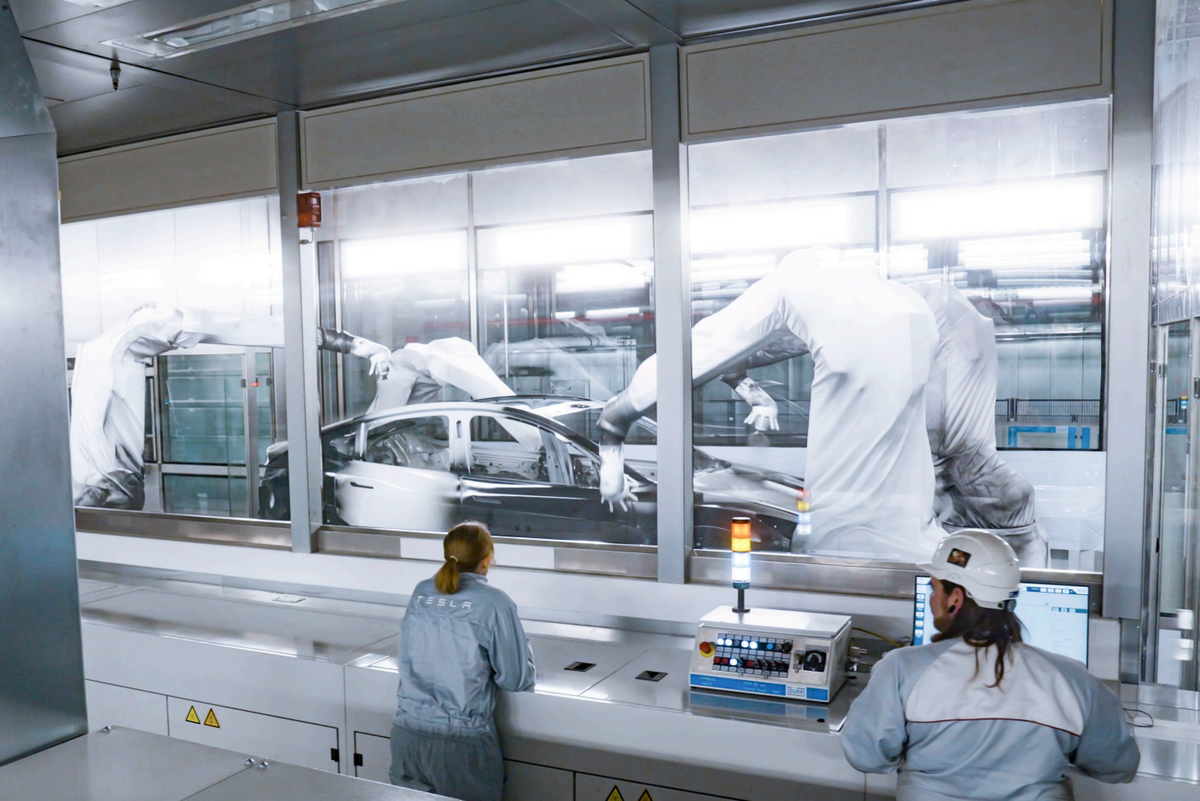 Someday, electric vehicles could go distances fit for road trips across Texas.
Researchers at the University of Texas at Austin, who have previously made strides in the lithium-ion battery industry, have developed a new electrode for such batteries that could draw greater power and allow faster charging.
So far, the research has looked at just a single type of battery electrode and is in its early stages. But it offers exciting potential as some buyers consider driving range an important factor when making the switch to an EV or picking one.
Tesla's Model Y being produced out of Giga Texas, for example, offers an estimated 330-mile range, which is lower than what many have become accustomed to in gas-powered vehicles.
So UT professor Guihua Yu, along with other researchers, had their findings on battery electrodes published in the Proceedings of the National Academy of Sciences.
"The unprecedented growth of electric vehicles during the past decade has played an indispensable role in paving the way for a carbon-neutral future," the researchers write.
That's why it's key to address a hitch with next-generation batteries, where restacking material can cause "significant bottlenecks" in charge transport, Yu says. Consequently, it can be difficult to achieve high energy and fast charging.
To tackle the sluggish reactions of electrodes, the team used thin two-dimensional materials as the building blocks and stacked them to create thickness. Then, they used a magnetic field to manipulate their orientations and put the materials in vertical alignment. In doing so, researchers essentially made a fast lane for ions to travel through the electrode.
They compared their results to a commercial electrode and a horizontally arranged one for experimental control purposes. In that comparison, they recharged the vertical thick electrode to 50% energy level in 30 minutes. The horizontal electrode took 2 hours and 30 minutes.
Zhengyu Ju, a graduate student in Yu's research group who is leading this project, said the team's electrode shows superior electrochemical performance.
In part, that's "thanks to the unique architecture we designed," Ju said. It ultimately allowed for high mechanical strength, high electrical conductivity and facilitated lithium-ion transport.
Going forward, the team aims to generalize their methodology of vertically organized electrode layers to apply it to different types of electrodes using other materials. They imagine if this technique becomes more widely adopted in industry, it may create future fast-charging, high-energy batteries to power EVs.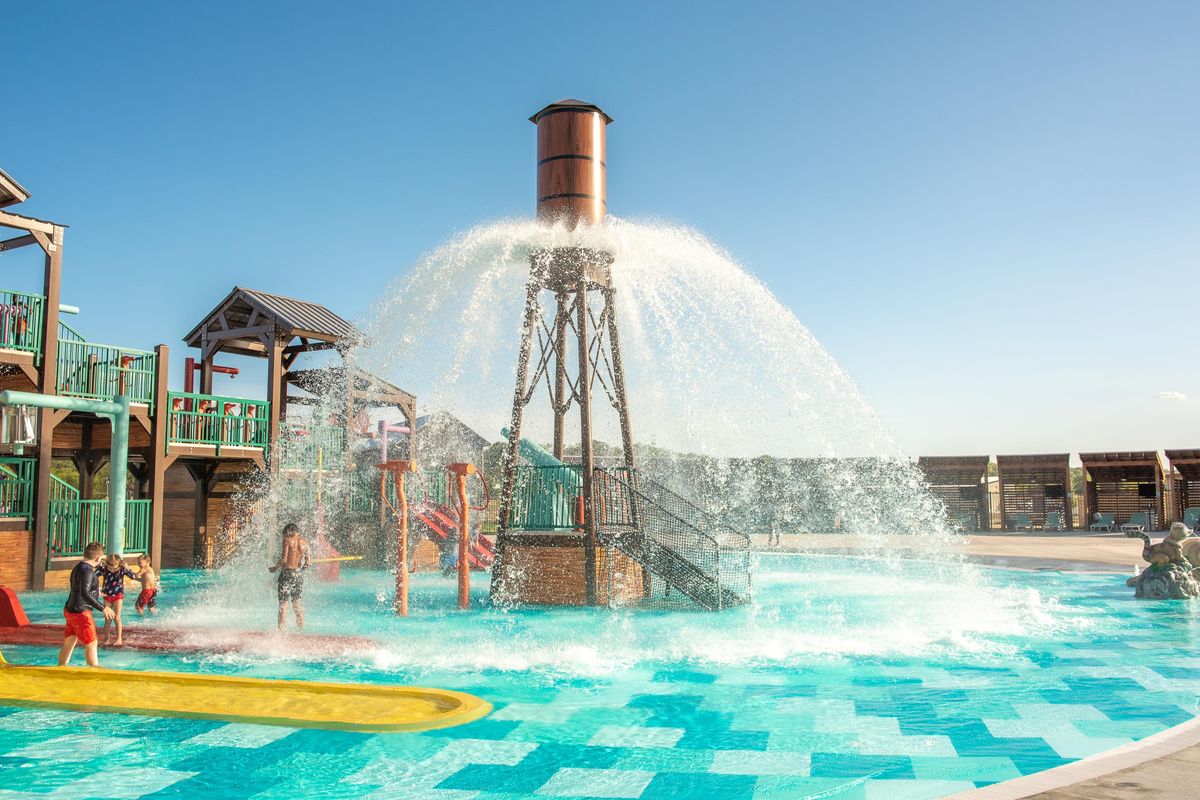 Camp Fimfo Waco
Camp Fimfo Waco, a brand new camping resort, is kicking off football and fall camping season in style! With top-notch amenities, premium accommodations, and 10 weekends of fall fun, there's no better place to have a fall camping getaway, especially if you're a Baylor football fan!
Fall promises to be a one-of-a-kind camping experience. From Sept. 16 to Nov. 24, weekends will be packed with fall-themed activities, including special Halloween weekends in October. Campers can enjoy activities like fall crafts, campground trick-or-treating, costume contests, site decorating, outdoor movie nights, and more!