Get connected with our daily update
Waterloo Park, the first phase of the new Waterloo Greenway urban parks system, will open this August. (Waterloo Greenway)
Waterloo Park, the first phase of the forthcoming Waterloo Greenway urban parks system, will open to the public in August.
---
Ground broke on the 11-acre park, which is bordered by East 15th, Red River, East 12th and Trinity streets, in 2017. It will include a spacious lawn, playgrounds and the 5,000-person-capacity Moody Amphitheater.
The area already has events lined up after its opening. Starting in September, the park will host free monthly live music performances, as well as a Díade Los Muertos Festival in October, an Asleep at the Wheel 50th anniversary reunion show, the seventh annual Creek Show in November and a two-night, holiday-themed cinema event.

Since 1978, Waterloo Park has hosted many iconic Austin events, including Spamarama and Fun Fun Fun Fest.
"The reopening of Waterloo Park represents a bridge between Austin's past, present and future," Interim CEO Kathy Miller said in a press release. "We're honoring the culture of the area, while building a place that is a vital part of what Austin will become."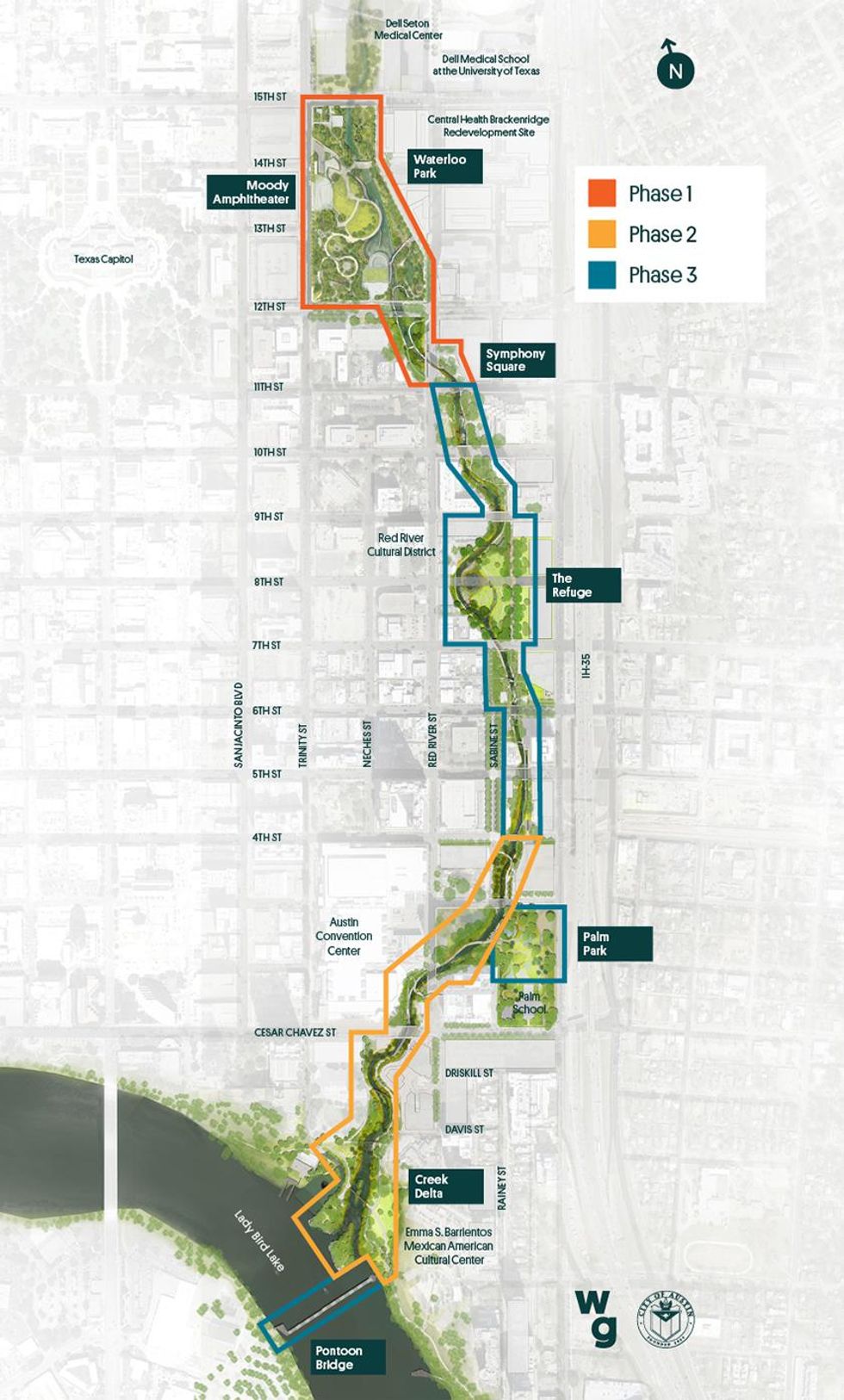 (Waterloo Greenway Conservancy)
The 10-year, 35-acre Waterloo Greenway project will run 1.5 miles along Waller Creek from 15th Street to Lady Bird Lake when it's completed. It is the result of a public-private partnership between the city of Austin and the Waterloo Greenway Conservancy, a local nonprofit. Its estimated total cost is $250 million, of which approximately $150 million the city committed.

The second phase will be an overhaul of the Creek Dela portion, which includes nine acres between Lady Bird Lake and 4th Street. It is expected to be completed in 2023.
The last phase includes the middle section of the park system, from 4th to 11th streets, as well as Palm Park, which abuts the Fairmont Austin hotel and the I-35 frontage road, and Pontoon Bridge, which spans Lady Bird Lake. It will be completed in 2026.
Waterloo Greenway is named after the city's original moniker, Waterloo. It is also the name of a city in Belgium, combining "water" with the Flemish word "loo," which means "sacred wood."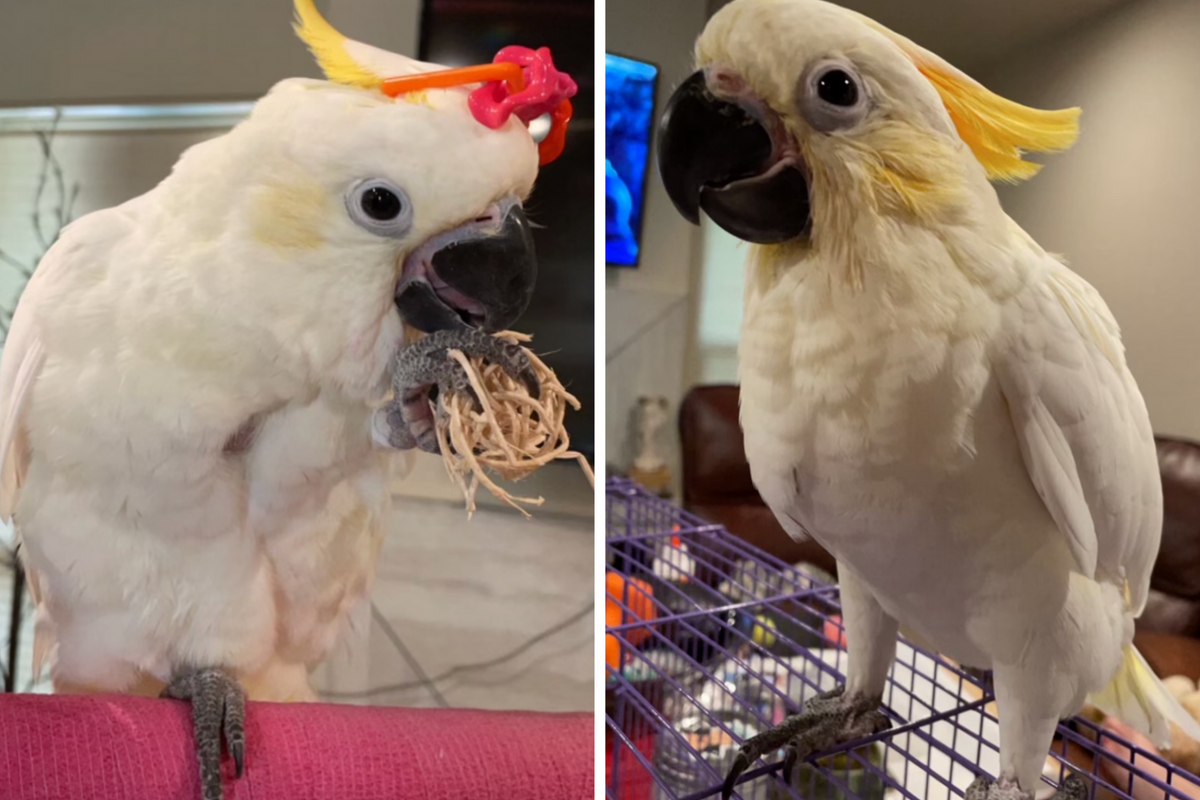 A big-money bird has been stolen from a northwest Austin pet store.
Kelsey Fernandez, the owner of a $6,000 sulphur and citron-crested cockatoo named Lemon Grab, said the emotional support animal was taken from the Gallery of Pets store, around closing time on Sunday.
"I've struggled with mental illness my entire life, and ever since I got him I've been doing so much better," Fernandez told Austonia.
The $6k cockatoo is young and will starve unless he is fed by hand, Fernandez said.
In a surveillance video, a man appears to have something under his shirt as he and two others exit the business around the same time the store believes that Lemon Grab was stolen.
Fernandez said a report has been filed with the Austin Police Department with an $1,000 reward for his return.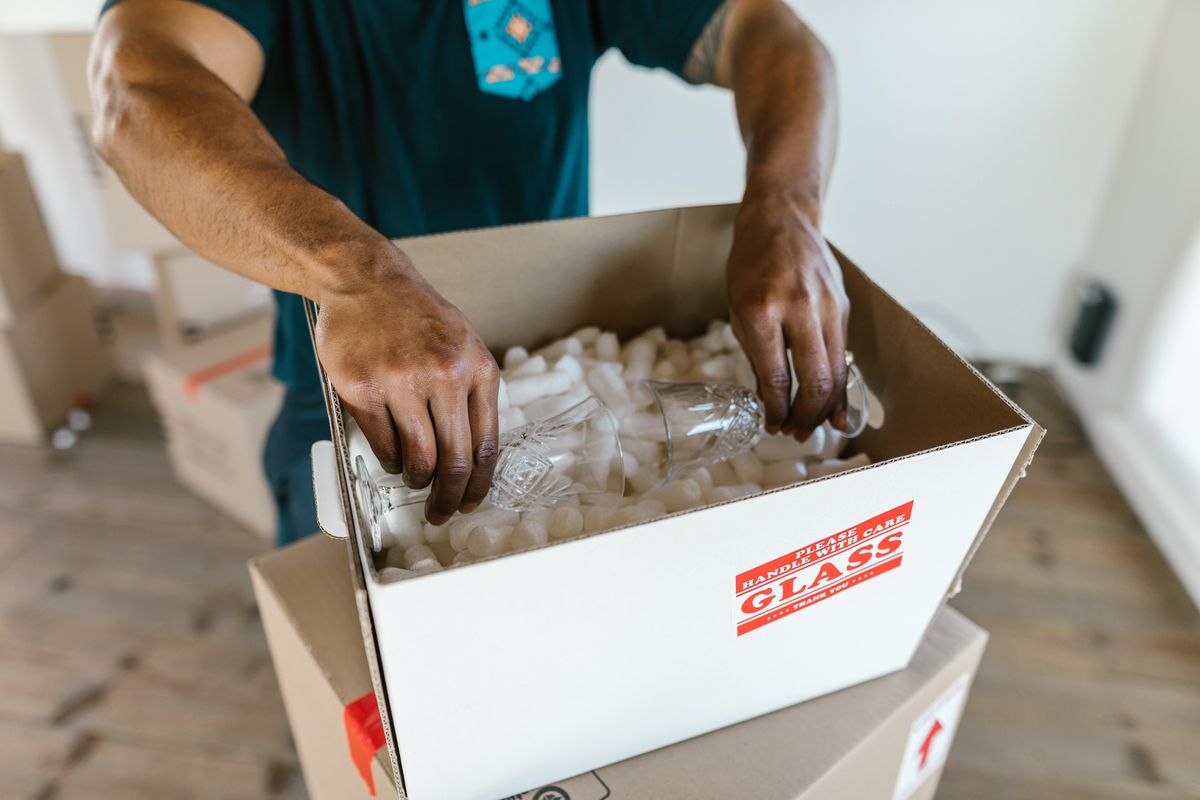 Introverts and personal space lovers may not want to make the move to Austin anytime soon: The Texas capital saw a bigger increase in one-bedroom rent prices than almost any other U.S. city in April, according to a Rent.com report.
Austin's one-bedroom rent has more than doubled—a 112% increase—from April 2021 to 2022, the report said. Only Oklahoma City saw a higher year-over-year increase with a 133% jump.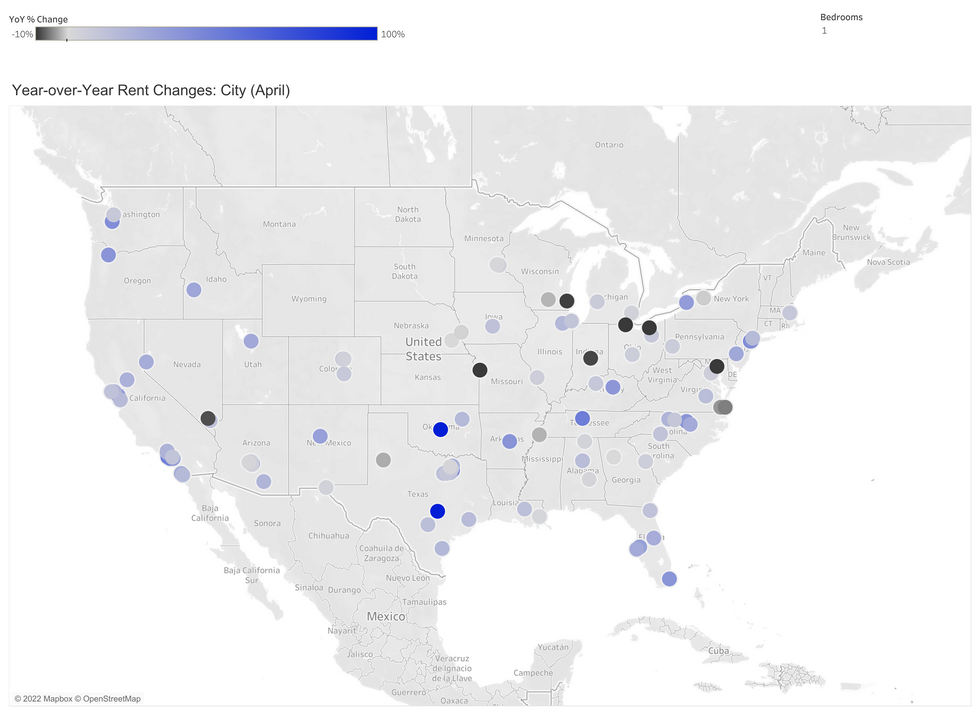 Austin also had the fourth-highest increase in two-bedroom rent, with a 50% increase in the past year. The city joined a nationwide trend where rents were up 8.3% year-over-year across the U.S, a trend exacerbated by a 6.2% increase in inflation in the same time period.
But "not everyone is experiencing inflation the same way," Redfin Deputy Chief Economist Taylor Marr said in the report, and a brunt of the load has gone to cities with more move-ins. While over 90% of state rental markets increased in the last year, that jump was seen most in Sun Belt states, including Texas, Arizona and Florida.
Even with breakneck increases in rent, however, Austin's rent prices still haven't cracked the top 10: the city's one-bedroom apartments are the 12th most expensive in the nation with an average price of $2,918. Meanwhile, its two-bedrooms fall behind Texas cities Frisco, Dallas and Plano and come out 34th on the list with a $2,302 average monthly rent.