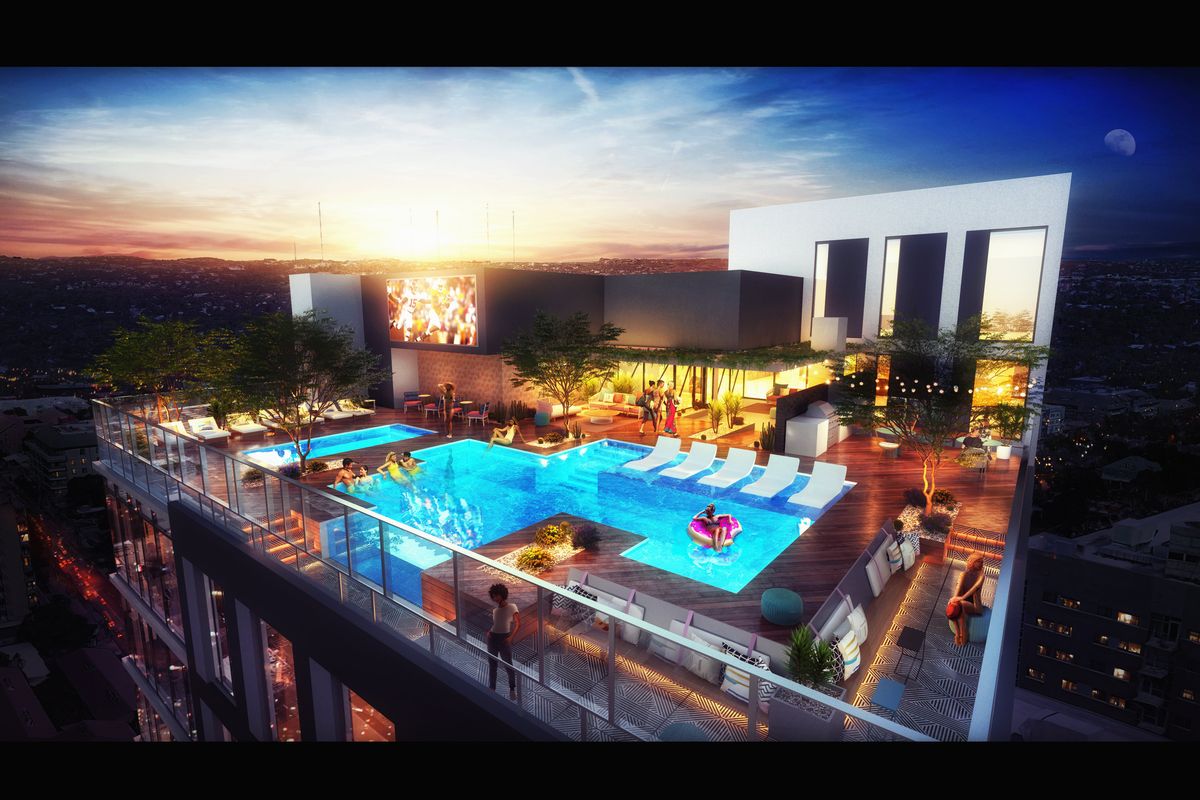 (2400 Seton)
Austin-based developer Lincoln Ventures recently announced its latest project: a 30-story, 241-unit student housing project called Waterloo at 2400 Seton Avenue in West Campus.
---
When it opens in 2022, Waterloo will feature 25 resident floors, a mezzanine level with conference and student rooms, and a rooftop terrace with an infinite pool and private cabanas.
The project broke ground this summer and is the first to be built under the city's new density bonus program within the University Neighborhood Overlay District, which was established in 2004.
Previously, new buildings in the district were limited to 225 feet. In exchange for an additional 75 feet, Waterloo will make 20% of its units affordable for residents at between 50% and 60% of the area's median family income, which is $97,600 for a four-person household.
The U.S. Department of Housing and Urban Development considers between 50% and 80% of the area's median family income as very low.
The remaining units will be market-rate.
The building is also the first in the district to take advantage of the elimination of parking requirements. Waterloo plans for 101 parking spaces for 796 student residents.
"This agreement opens up a whole new world of opportunities and proves housing can be affordable, beautiful and thoughtfully designed," Lincoln Ventures President David Kanne said in a statement.
Austin City Council voted last November to pass an amendment to the University Neighborhood Overlay District, which was established in 2004, that grants additional height to developers who agree to make a portion of their residential units affordable or pay a in-lieu fee. The amendment also eliminated parking minimums, with exceptions for accessibility requirements.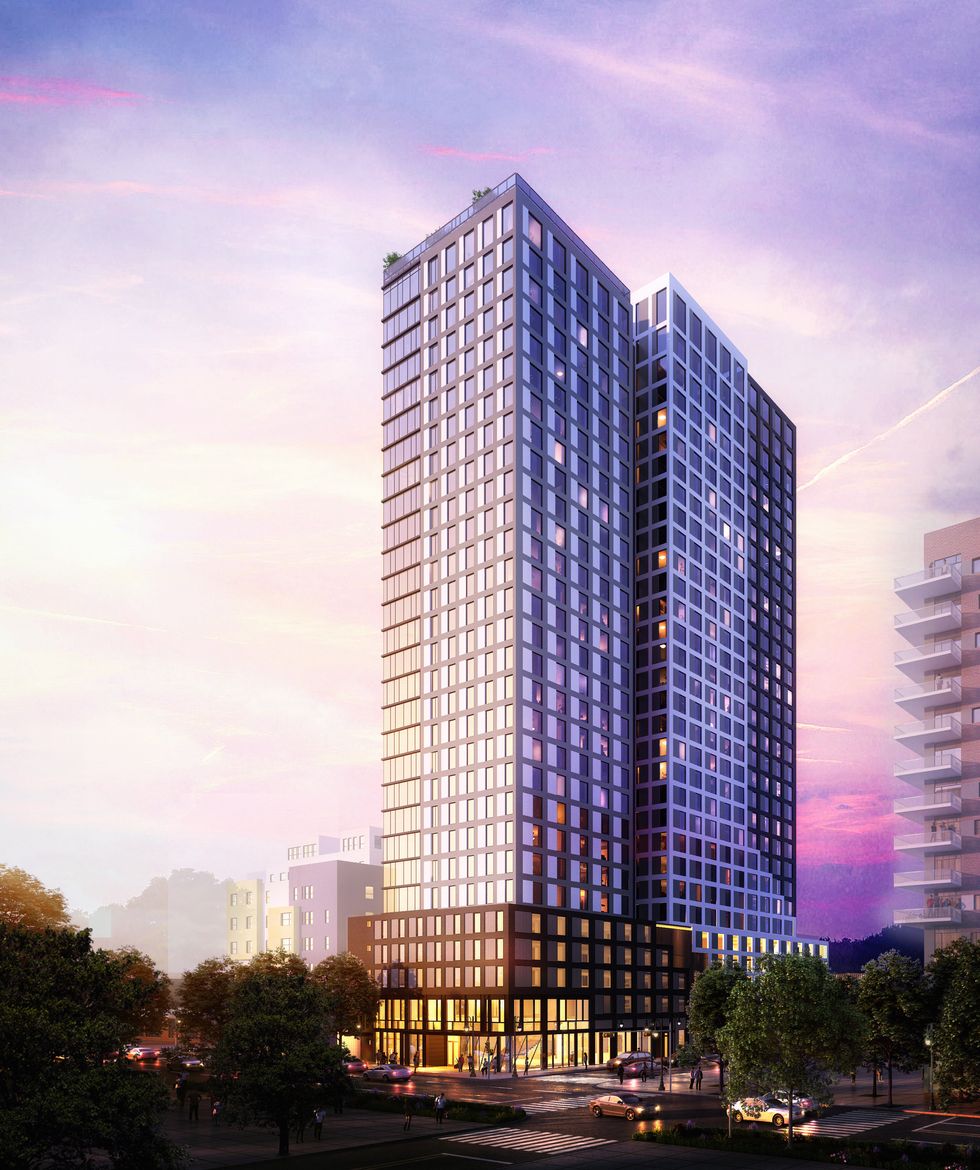 (2400 Seton)
Rylan Maksoud, a then-junior at the University of Texas and West Campus resident, spoke in favor of the changes at the meeting.

"Trying to find housing as a student feels like pulling a slot machine and hoping for the best, as students are taken advantage of every single day," he said. "We the students and university are begging you for increased housing in West Campus to bring down prices and increase competition."
More on renting: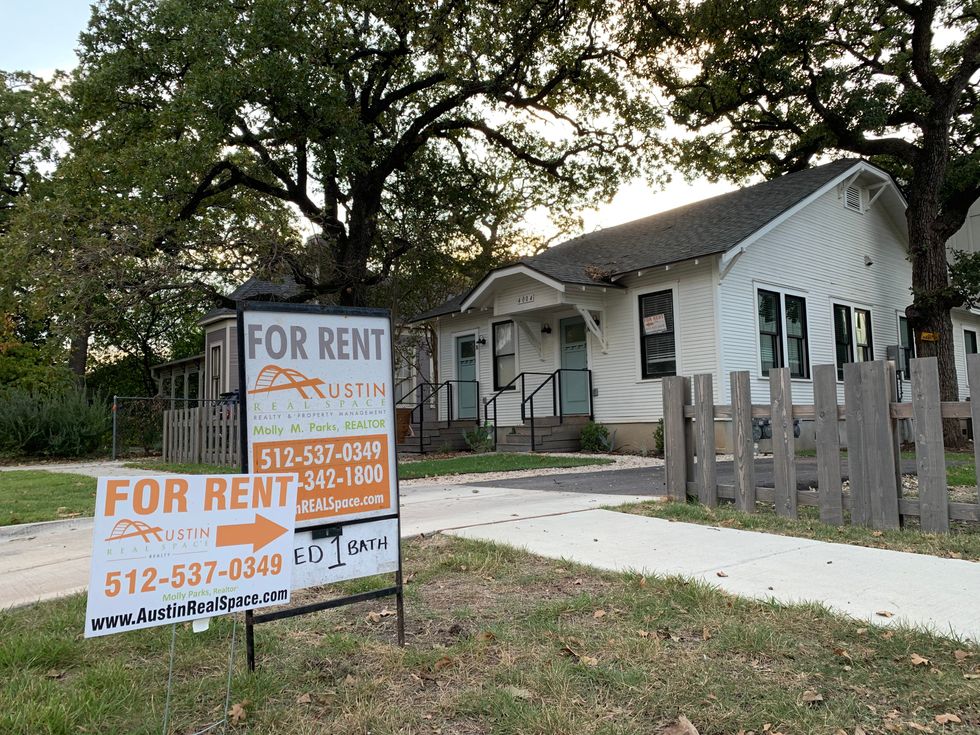 Austin market posts lower rents, a pandemic-era boon to some tenants