Get connected with our daily update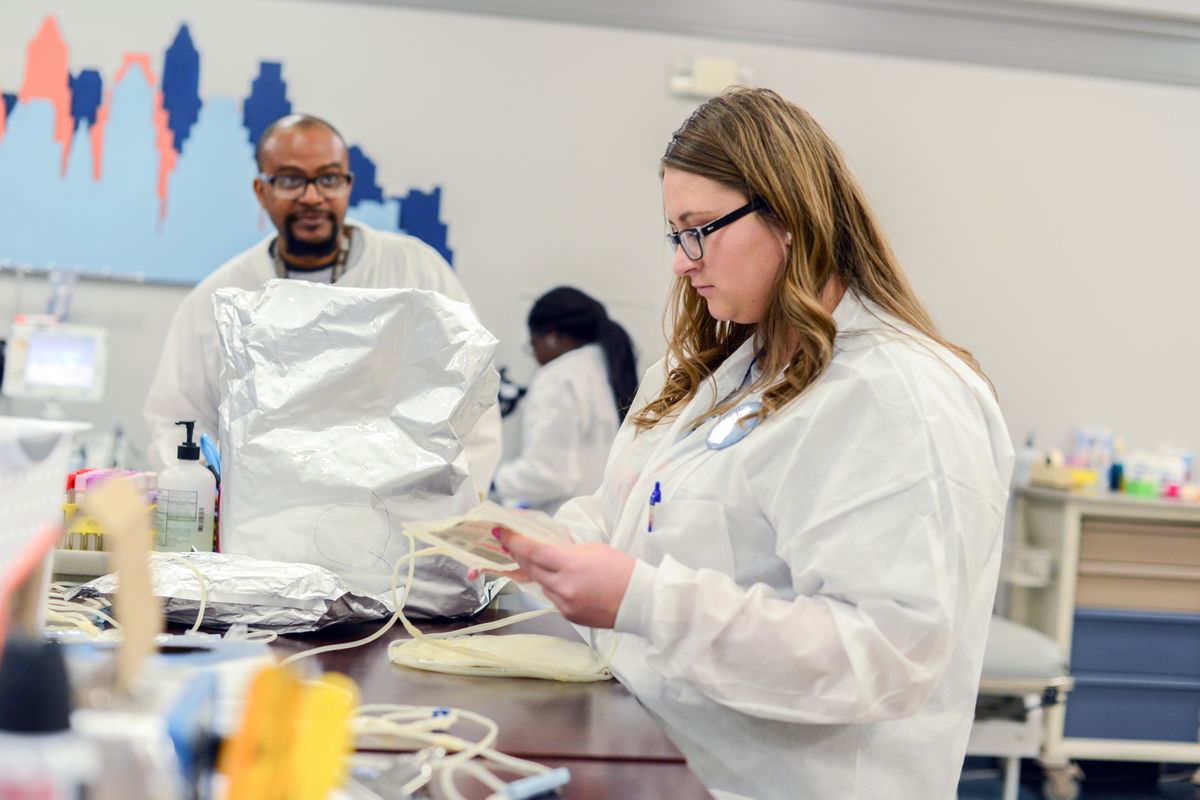 (We Are Blood)
In response to new requirements from the U.S. Food and Drug Administration and in anticipation of a second COVID-19 surge, local nonprofit We Are Blood asked Travis County commissioners for $600,000 in CARES Act funding to bolster its convalescent plasma therapy collection program over the next 12 months.
---
Austin-Travis County Interim Health Authority Dr. Mark Escott offered his support of convalescent plasma therapy, telling commissioners on Tuesday that it is one of very few treatment options available to COVID patients and the doctors caring for them.
"It's the thing that we have. It's the thing that we can get. It's the thing that we can make more of in that second wave … that we certainly expect to see this fall and winter," he said. "I think this represents the best hope that we have right now."
The therapy
Convalescent plasma therapy uses plasma donations from recovered patients—or those who have convalesced—in the hopes that their antibodies aid those in need of treatment. It has been used to treat diseases such as the Spanish flu, diphtheria and Ebola, with varying levels of success.
We Are Blood began collecting convalescent plasma donations in early April. Area physicians then administered those donations to patients hospitalized with COVID as part of a national study overseen by the Mayo Clinic and FDA.
After putting out a call for convalescent plasma donors, We Are Blood received around 1,600 applications, of which around 400 to 500 were eligible, Vice President of Community Engagement Nick Canedo said.
But as COVID cases and hospitalizations surged in July, We Are Blood quickly exhausted its inventory and had to rely on imports from blood centers around the country to meet local demand.
Because of the shortage, doctors had to ration treatment, administering one dose of convalescent plasma later in the course of treatment rather than two doses early on, We Are Blood President and CEO Marshall Cothran told commissioners.
Since the surge has deflated, We Are Blood has been able to build its inventory back up. But Cothran is concerned that "a likely spike" lays ahead, as a result of Labor Day festivities and the reopening of schools and college campuses. "It almost feels eerily like it felt in June," he said.
The challenges
We Are Blood relies on a limited donor pool to collect convalescent plasma, Canedo said.
Typically, less than 40% of the local population is eligible to donate blood because of restrictions. Convalescent plasma donors also must have tested positive for COVID and been recovered for at least four weeks, further shrinking the pool.
We Are Blood serves a 10-county area but is only able to collect convalescent plasma donations at its three blood centers—in Round Rock, central Austin and South Austin—which may not be accessible to everyone who is able and interested in donating.
Additionally, the FDA issued a controversial new emergency use authorization for convalescent plasma therapy on Aug. 23 that expands access but also imposes new regulations. To comply, We Are Blood must test its convalescent plasma inventory to determine the level of COVID antibodies in each donation by Dec. 1.
"We don't have funding to do that," Cothran told commissioners.
The proposal
As a result, We are Blood is requesting from the county $600,000 in funding from the CARES Act, a federal coronavirus relief package.
The majority of this funding, if granted, would allow We Are Blood to test all blood donors to determine if they're eligible to give convalescent plasma, as well as test donated convalescent plasma for its level of COVID antibodies. We Are Blood is hopeful that, in testing all blood donors for COVID antibodies, they may discover those who are unwittingly eligible to give convalescent plasma. Cothran said the nonprofit estimates around 3% of blood donors will fall in this category.
The rest of the funding would go toward an advertising campaign and new equipment, which would allow the nonprofit to collect convalescent plasma at mobile blood drives.
"If we don't do all three parts, spending money on the other one or two will be less effective," Cothran said.
Commissioners expressed support for the proposal but requested a written budget to consider. Interim Travis County Judge Sam Biscoe also said that the county should loop in the city of Austin, which also has CARES funds to allocate.
Want to read more stories like this one? Start every day with a quick look at what's happening in Austin. Sign up for Austonia.com's free daily morning email.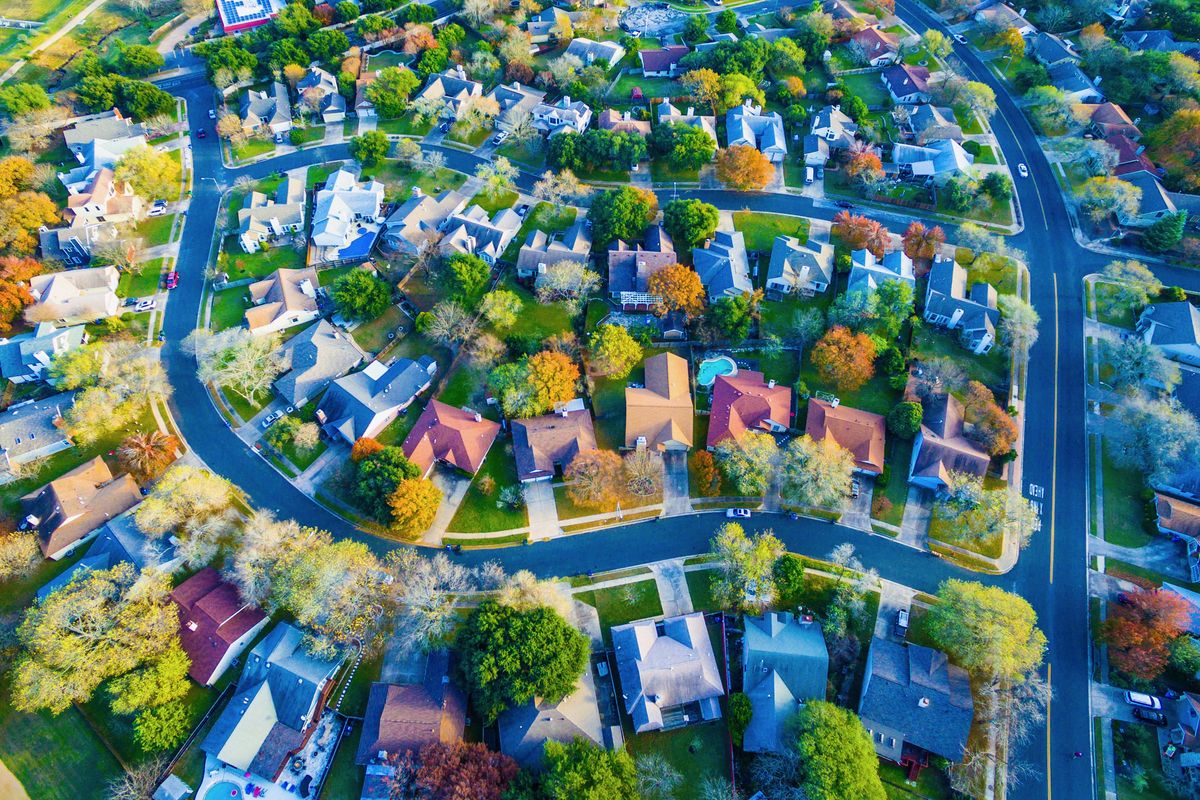 Shutterstock
So you want to buy a house?

To anyone trying to get on the "housing ladder," it's been a discouraging couple of years as prices skyrocketed in a market crowded with buyers bidding against each other for just about any available home.

Things may be calming down, with the Austin Board of REALTORS reporting fewer sales and more available homes this summer.

Mortgage rates have more than doubled in the last year, from around 3% to well over 6% on a 30-year fixed rate loan, getting even more of a bump this week after the Federal Reserve raised bank rates on Wednesday.

So how affordable are homes right now? That, of course, depends on what you want and how much you're able or willing to pay, but here are some rough estimates of what a typical buyer would pay to buy a $650,000 home, which would be considered "mid-price" in today's market.

Mortgage banker Chris Holland (NMLS 211033) of Austin's Sente Mortgage ran some numbers for Austonia to illustrate a typical purchase.


Holland says that while the 30-year fixed rate mortgage is often mentioned in the media, the most popular loan that he's seeing now is a 7/1 adjustable rate mortgage, which has a fixed rate for 7 years and then adjusts every year based on market rates, with a limit on how much it can increase each year. The interest is amortized over a 30-year period. Adjustable Rate Mortgages (ARMs) offer lower rates than fixed rate loans.

Here are the numbers, which are examples. In practice, exact numbers vary with a buyer's credit rating and overall financial situation, and with the rate, which can move up or down at any time.
$650,000 home purchase price
7/1 ARM at 5.875%
5% down payment, equals $32,500
95% financed, equals $617,500
$4,990 payment, including principle and interest (P&I), insurance, and property tax
Typically, a borrower's debt to income ratio needs to be at or below 45%. So for this mortgage, a borrower, or borrowers, would need income of roughly $11,100/month, or $133,200/year. That number could be higher, depending on the buyer's outstanding credit balances on things like credit cards and car loans.
Not included are closing costs, moving costs, maintenance, and any changes a new buyer might want to make to the home.

Holland says he's had a lot of clients approved for loans who were house hunting but have put that on hold, hoping prices come down.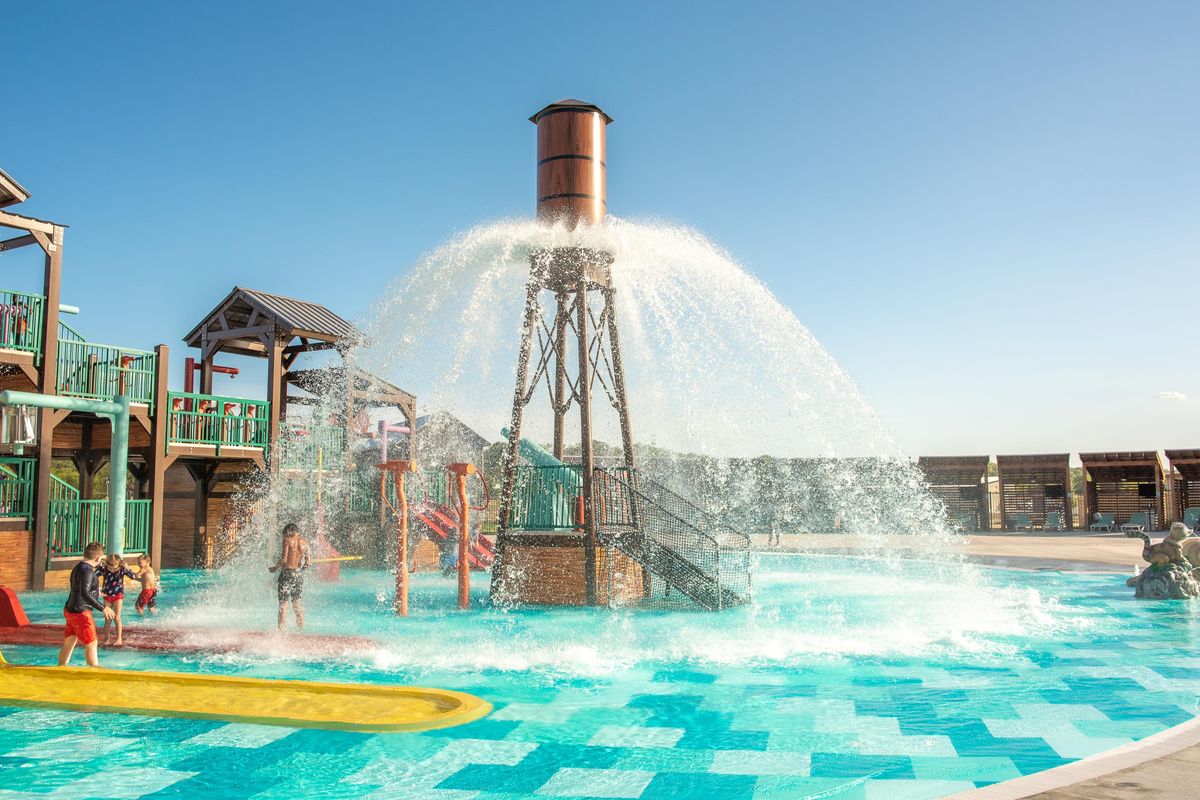 Camp Fimfo Waco
Camp Fimfo Waco, a brand new camping resort, is kicking off football and fall camping season in style! With top-notch amenities, premium accommodations, and 10 weekends of fall fun, there's no better place to have a fall camping getaway, especially if you're a Baylor football fan!
Fall promises to be a one-of-a-kind camping experience. From Sept. 16 to Nov. 24, weekends will be packed with fall-themed activities, including special Halloween weekends in October. Campers can enjoy activities like fall crafts, campground trick-or-treating, costume contests, site decorating, outdoor movie nights, and more!