Get connected with our daily update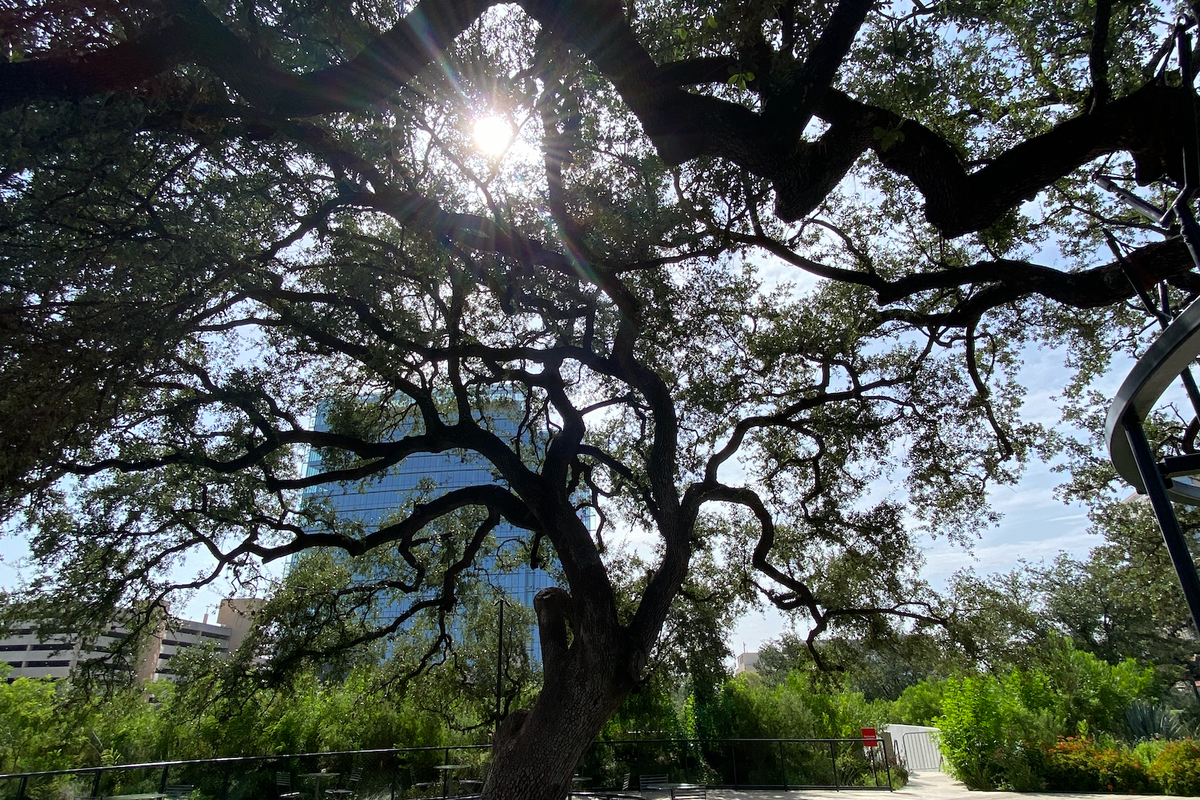 This summer has been the hottest on record for Austin as May, June and now July have broken the all-time record for warmest average temperature.
The average temperature in July was 90.6 degrees, almost a whole degree above the previous record, which was 89.7 degrees in 2011. With 29 days of triple-digit heat in July, the average high temperature for the month was 103.8 degrees.
July 2022 was the warmest July on record for Austin. This follows Austin's warmest June and May on record this year. Drought conditions have helped play a role in the continued above normal temperatures. pic.twitter.com/jjCTAC0KsD
— NWS Austin/San Antonio (@NWSSanAntonio) August 1, 2022
The streak of high temperatures this summer can be attributed to La Niña, a weather pattern characterized by cooling waters across the central and eastern pacific oceans, resulting in warmer and drier conditions across Central Texas.

Additionally, drought conditions have played a role in the above-average temperatures. Only a trace of precipitation was recorded at Camp Mabry for the month of July, according to the National Weather Service. This is the 4th time in history that Austin didn't receive measurable rain in July.
Get ready for more hot days as August is typically the hottest month of the year.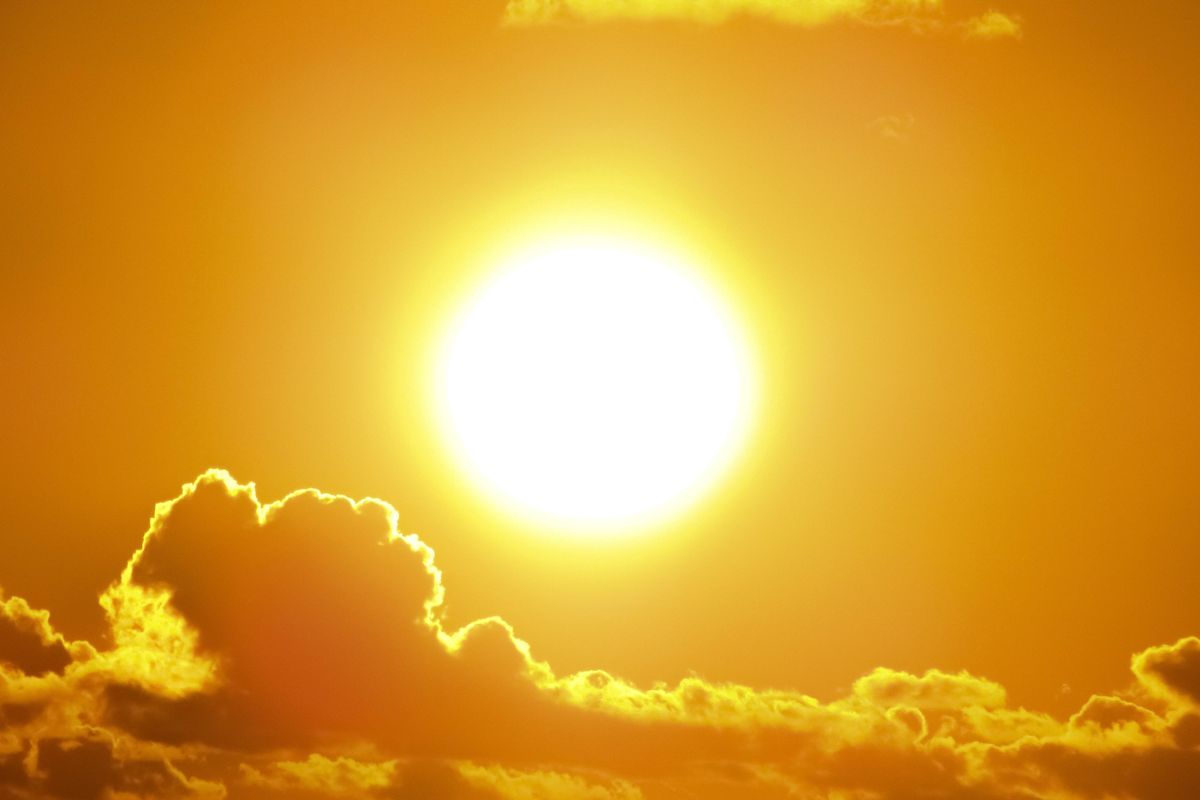 It's been a harsh summer around the globe and it hasn't skipped Austin, which has been setting high-temperature records galore this year.
While more than 85% of Americans are melting under temperatures above 90 degrees through this weekend, Austin is trudging into its 41st triple-digit day with a heat advisory issued from 10 a.m.-8 p.m. Thursday.
Anomalously high temps are expected to persist across most of the country thru this week, w/ triple-digit temps lingering in parts of the South Central US & a surge of #heat entering the Pacific NW by early next week 🌡️. For heat safety tips, visit: https://t.co/GEEQxOlSTNpic.twitter.com/VYSY5PAMrW
— NWS Weather Prediction Center (@NWSWPC) July 20, 2022
However, Austin isn't the only city breaking records.

The South Central U.S. is sweating
These cities topped their daily heat records on Wednesday.
Lawton, Oklahoma, tied its 2018 record of 111 degrees
Abilene, Texas, hit 110 degrees, topping its previous 1936 record of 107
Del Rio, Texas, topped its 2009 record of 106 at 108 degrees
San Antonio, Texas, got to 104 degrees, breaking the previous record of 101 from 1996
Fayetteville, Arkansas, was 103 degrees, its hottest since 2012, topping the record by one degree
West Plains, Missouri, topped its 101-degree record from 1964 at 104 degrees
Springfield, Missouri, tied its 2006 record at 103 degrees
Just one day before, nine Texas cities set records, including Austin, alongside one in Oklahoma.
Wichita Falls, Texas, hit 115 degrees and broke its record of 112 set in 2018
Borger, Texas, breaking its 109-degree 2018 record by two degrees
Abilene, Texas, hitting 110 degrees again
Oklahoma City, Oklahoma, hitting 110 and breaking its 1936 record by one degree
Amarillo, Texas, breaking its 2018 record of 105 by three degrees
San Angelo, Texas, tied its 2018 record at 108 degrees
El Paso, Texas, broke its 1980 record of 105 by two degrees
Austin's Camp Mabry hit 106 degrees, breaking its 105 records from 1914, 1923 and 1951
Midland International Air & Space Port in Midland, Texas, tied its 2018 record of 105
Houston, Texas, tied its 2000 record at 100 degrees
A look to the near future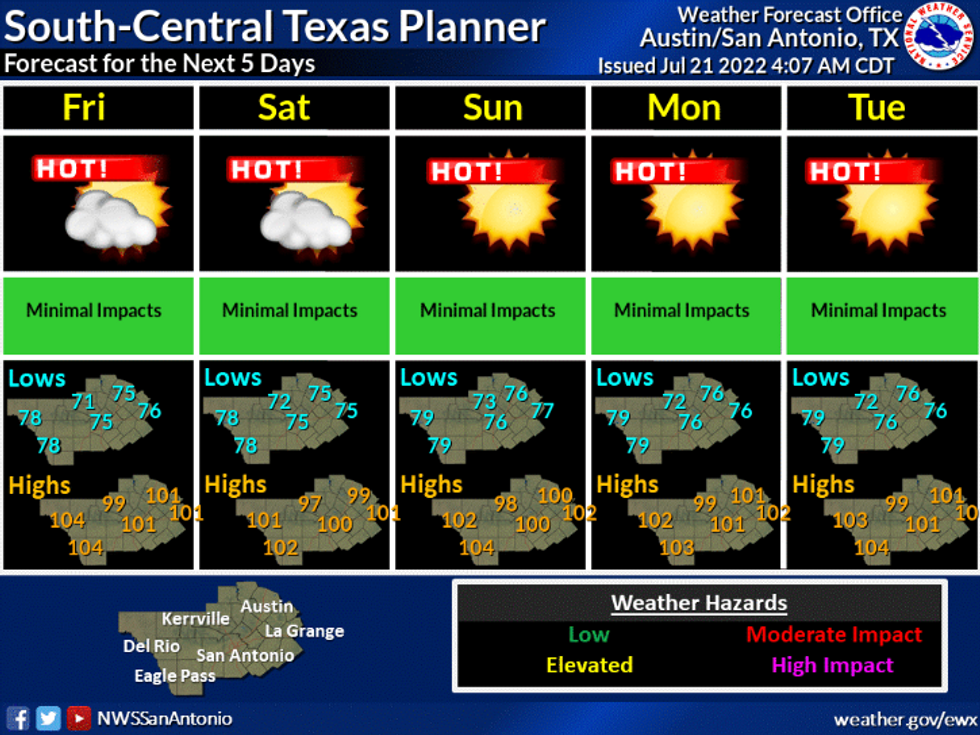 At least in Austin, it doesn't look like it's going to cool down more than a couple of degrees. According to the National Weather Service, the forecast for the next five days shows triple-digit highs. Additionally, a look at The Weather Channel shows 100-degree days persisting into August.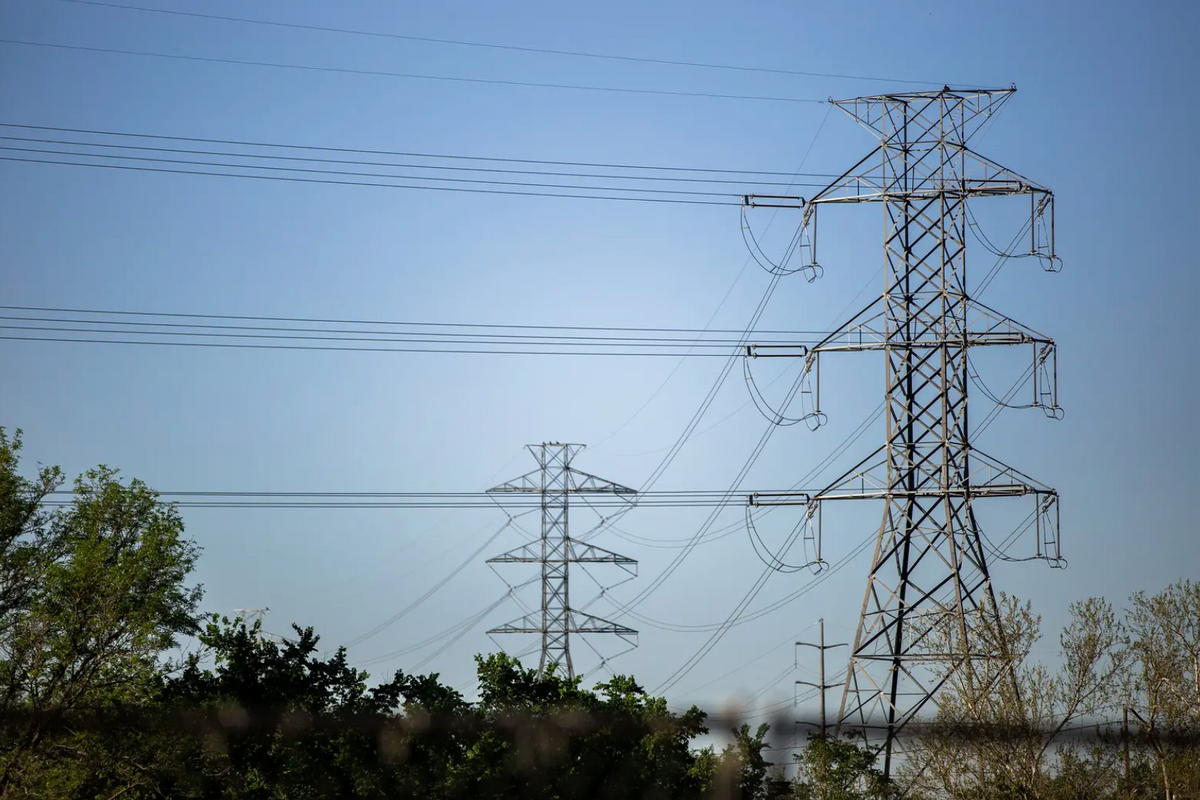 Last week, Texans were asked twice to voluntarily conserve energy at home as record demand put stress on the power grid.
These conservation requests don't mean that power outages are imminent — instead, it's one of the many tools that Texas' Electricity Reliability Council uses to prevent mass power outages. At the same time, some residents across the state lost power in outages that ERCOT says weren't related to the power grid. It's easy for Texans, still wary after February's 2021 winter outage that caused many Texans to lose power for days, to confuse local outages with statewide issues with the grid.
So how do you know the difference?
How can I tell the difference between a local outage and a grid outage?
When ERCOT calls for a rotating outage, the information will be available through several sources, a spokesperson said. This can include reports in local media, on ERCOT's Facebook and Twitter, through the ERCOTapp and through emergency email alerts that residents can sign up for here.
Rotating outages also affect the entire ERCOT region, which covers most of Texas. When individual towns are experiencing an outage, the problem is much more likely to be local, according to an ERCOT spokesperson.
The Texas Department of Public Safety also works with ERCOT and other grid operators in Texas to put out power outage alerts when one of the grid operators believes it doesn't have enough power supply to meet demand for the state or a particular region. The power outage alert program supplies Texas broadcasters with information and updates about outages to distribute to the public.
Texans who are experiencing an outage but don't see any announcements from ERCOT should check with their local utility company instead. Austin Energy provides updates here.
For more answers to your energy outage questions, click here.