Get connected with our daily update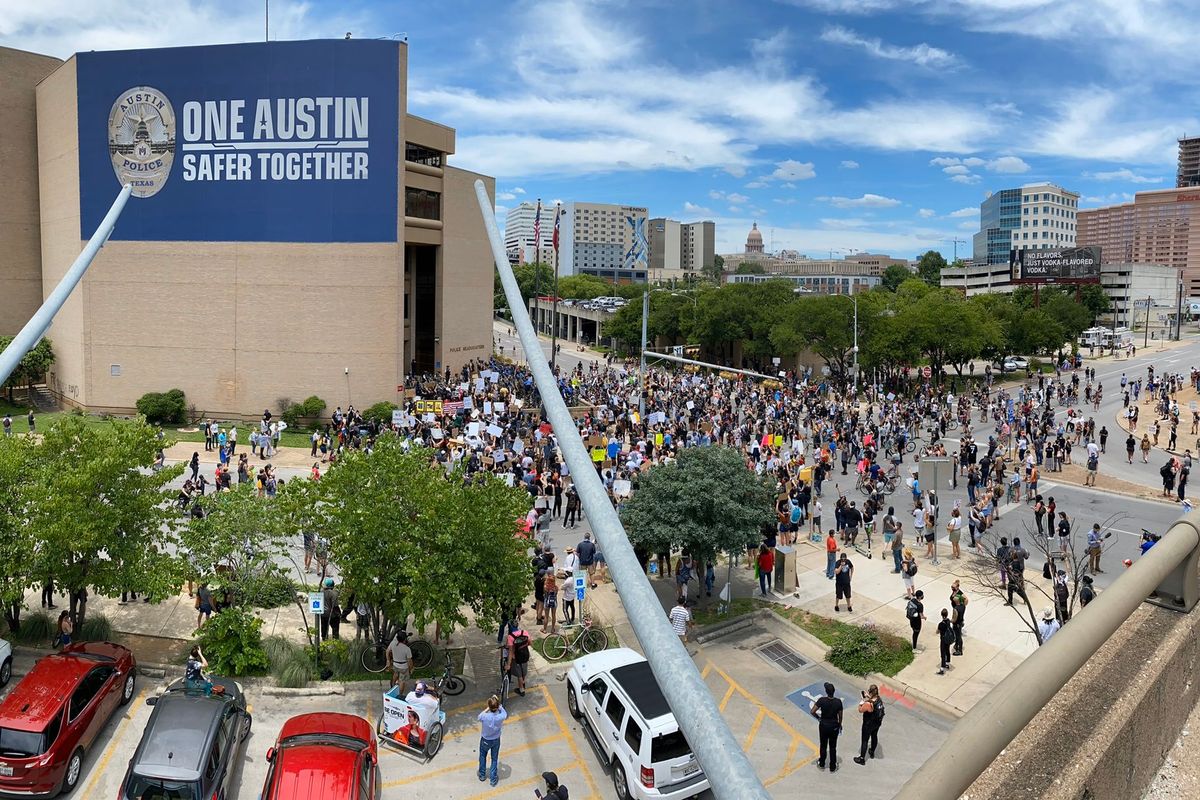 (Austonia staff)
Two major protests organized in response to police violence in Austin and around the country shut down I-35 twice and led to looting, fires and injuries this weekend. The Austin Police Department responded in several instances with pepper spray, tear gas and rubber bullets.
---
Thousands of protestors gathered on Saturday and Sunday afternoons to demonstrate over the killings of, primarily, Mike Ramos, who was fatally shot by an Austin Police Department officer on April 24 in Southeast Austin, and George Floyd, who was killed by a Minneapolis Police Department officer last week.
The first protest, held on Saturday, was organized by the Mike Ramos Brigade. Its members have not identified themselves, but in a call to action posted on social media they listed their demands, including the firing of APD Chief Brian Manley and the officers involved in Ramos' death.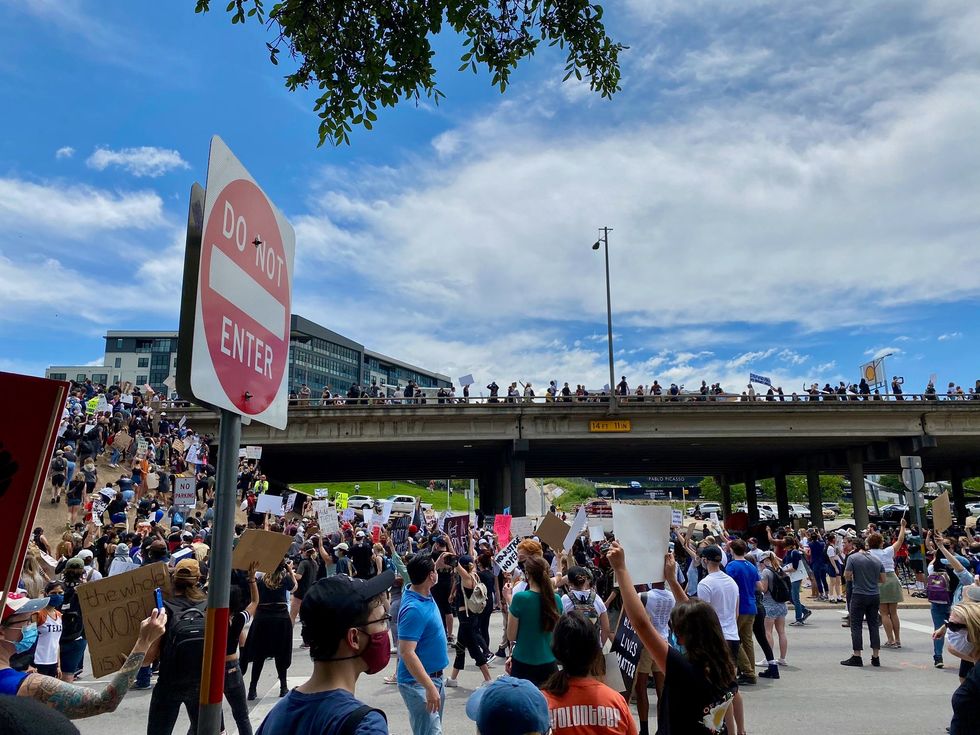 Protesters shut down I-35 on Saturday.
(Austonia staff)
APD officers, some of whom were outfitted in riot gear, used rubber bullets and pepper spray against protestors. The day ended with reports of fires and looting along Sixth Street. At least fourteen people were arrested over the course of the day, with charges including robbery, assault on a peace officer and obstructing a highway, according to APD.
A protester sets fire to a flag near I-35 Saturday afternoon. (Austonia staff)
A second protest, organized in collaboration with the Austin Justice Coalition and other community groups, was scheduled to begin at 1 p.m. Sunday. Shortly before, AJC Executive Director Chas Moore announced in a Facebook live post that the event was officially canceled.
"We are supposed to be out demonstrating, peacefully protesting the need for safety and for freedom and liberation for black people," Moore said. "And when I look at what's going on in Austin, when I look at the mess that happened last night, I look at white people burning stuff up in the name of Black Lives Matter and there's little to no black lives at these events."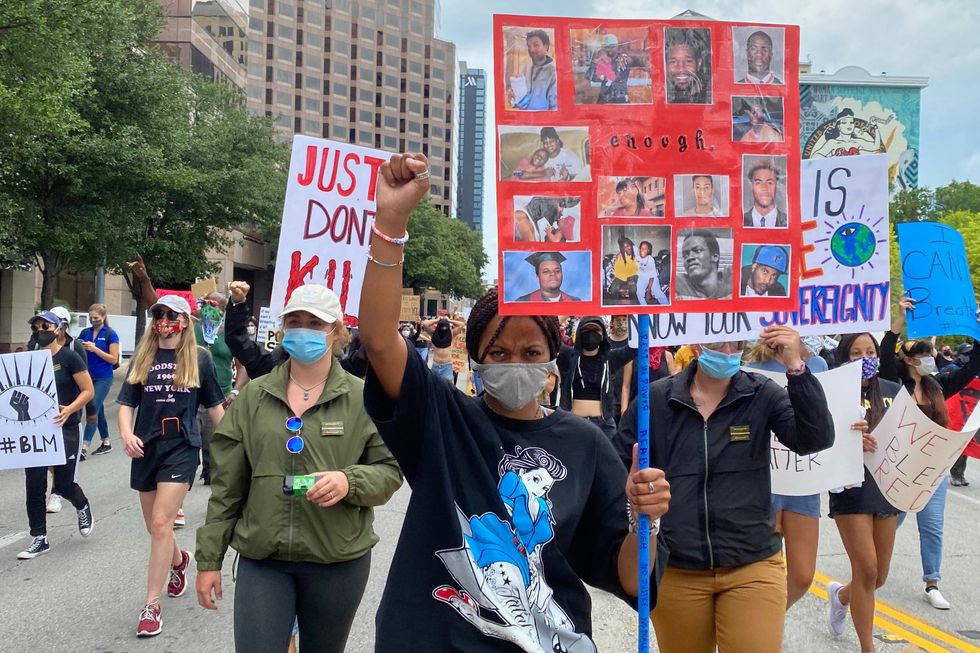 Protestors marched along Cesar Chavez Sunday afternoon in a peaceful demonstration.
(Mary Elizabeth Potts)
Nonetheless, hundreds—and then thousands—of protestors showed up in front of the Capitol Sunday, as planned.
The police form a line on Cesar Chavez Sunday afternoon, stopping demonstrators marching from City Hall.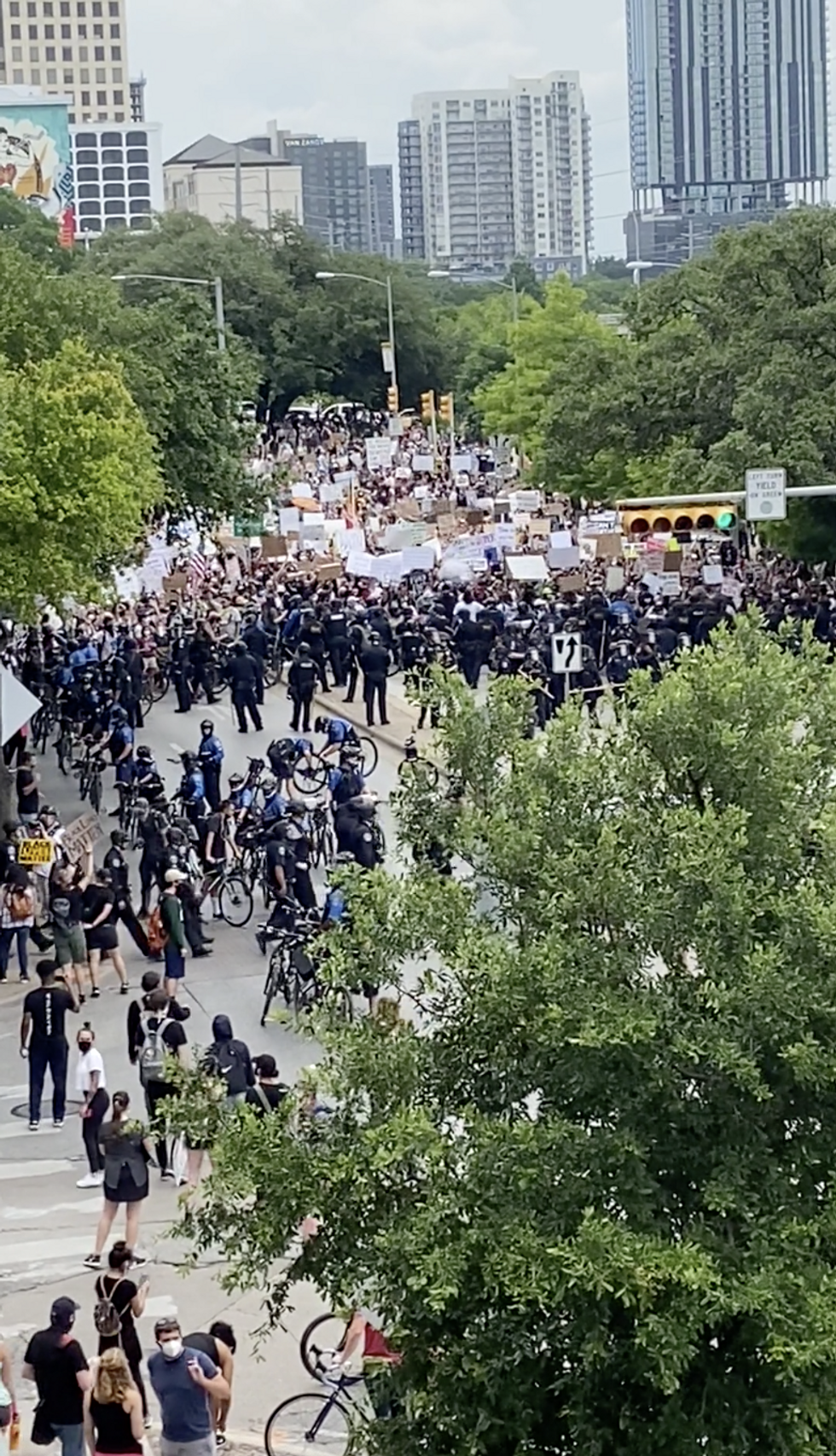 Police then allow protestors to turn north on San Antonio toward Republic Square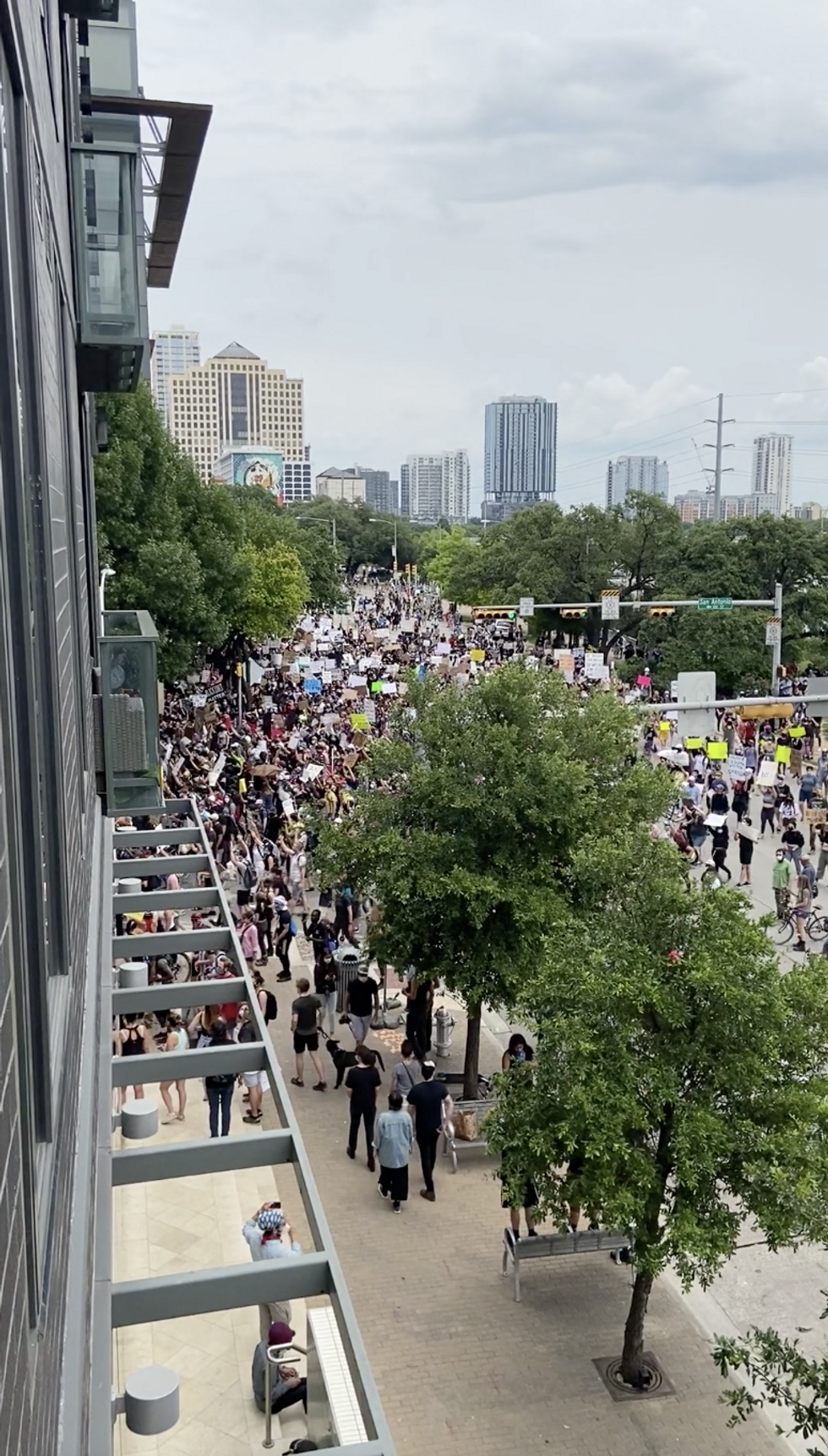 From the Capitol, protestors marched to City Hall and back, peacefully, before some continued onto I-35. APD officers used tear gas to force the crowds off the highway and arrested at least five more attendees. The department also reported looting, including at the Capital Plaza Target, on I-35 near Hwy. 290. Late in the day Michael Ramos' mother, Brenda, spoke at a press conference outside her apartment complex.
"Why is Officer [Christopher] Taylor still drawing a paycheck from us, the citizens of Austin?" she asked, pulling down her mask so she could speak. "Why are we paying his salary when he murdered my son over a month ago and he murdered someone else's son over 10 months ago? Why isn't he in jail?"
In a custodial death report filed with Attorney General Ken Paxton's office—as required by state law—APD said the officers involved in Ramos' death were responding to a narcotics call during which Ramos "became non-compliant and verbally confrontational." Taylor, "fearing the male subject intended to use [his car] as a deadly weapon," then shot Ramos with his patrol rifle.
Taylor was one of three officers involved in the fatal shooting of another black man, 46-year-old Mauris Nishanga DeSilva, last July.
On Friday evening—before Austin's planned protests had occurred but after days of unrest in Minneapolis, Louisville, Atlanta and other cities—Travis County District Attorney Margaret Moore announced she had decided to present the Ramos case to a special grand jury. "I reviewed the case today with my Civil Rights Director, and we believe the investigation has progressed to the point that we can properly make the announcement," she said in a statement.
Austin Mayor Steve Adler issued a statement that same evening, in which he said: "I am committed to doing what it takes to make this stop." He also gave a series of interviews Sunday, in which he pointed to the reforms underway at APD, including the decriminalization of smaller crimes and improved oversight.
APD and the Texas Rangers are conducting an internal investigation into Ramos' death, which is being overseen by the city's office of police oversight. Police Monitor Farah Muscadin will review all documents and participate in all interviews, a city spokesperson wrote in an email.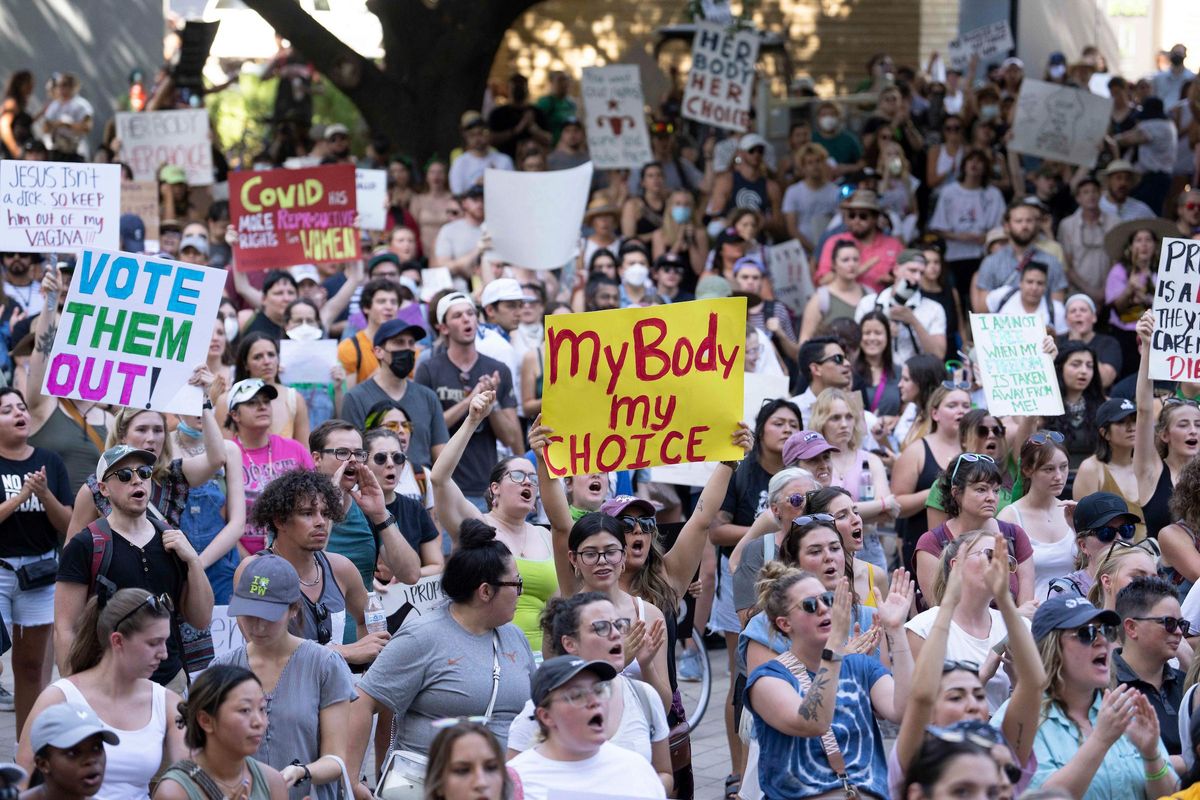 Hours following the U.S. Supreme Court's ruling to overturn Roe v. Wade, the landmark ruling that guaranteed a constitutional right to an abortion, on Friday, about 1,000 people gathered in Republic Square with signs calling for change.
The rally, organized by the group Rise Up 4 Abortion Rights Texas, started at the federal courthouse on Republic Square on Friday at 5 p.m. before the crowd marched to the Texas Capitol. More protests are expected to ensue over the weekend.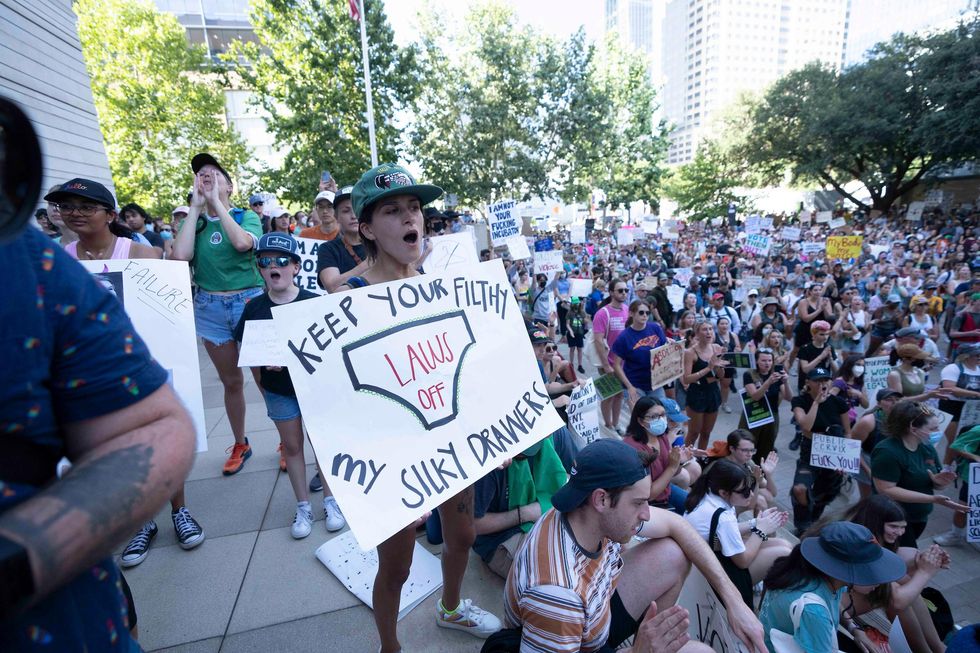 People showed up with all types of signs like Mindy Moffa holding up, "Keep your filthy laws off my silky drawers."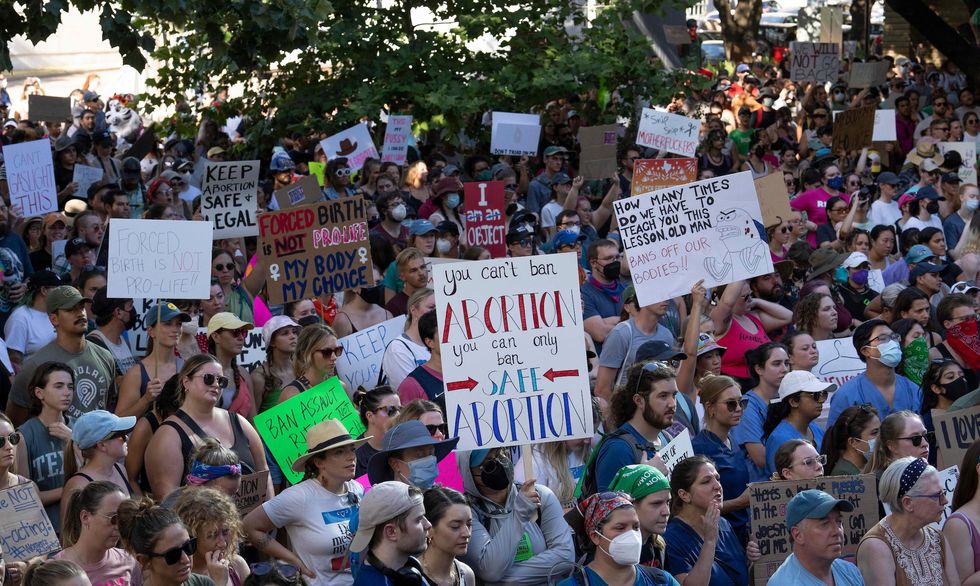 Austin joined cities across the country that saw protests for a women's right to an abortion after the ruling.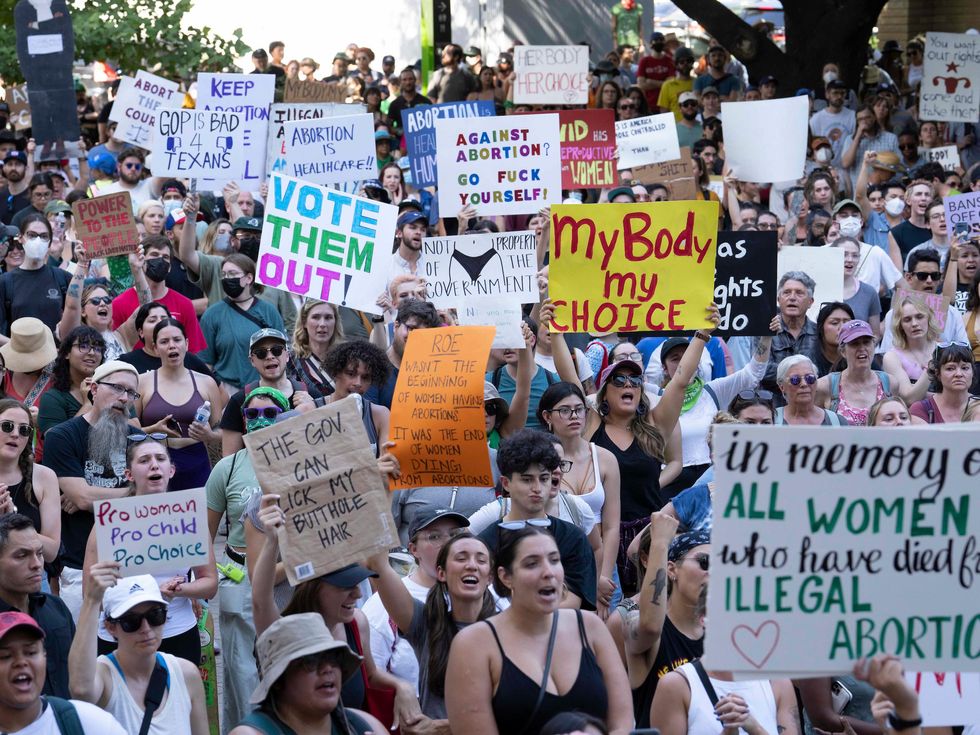 According to a recent UT poll, 78% of Texas voters support abortion access in most cases.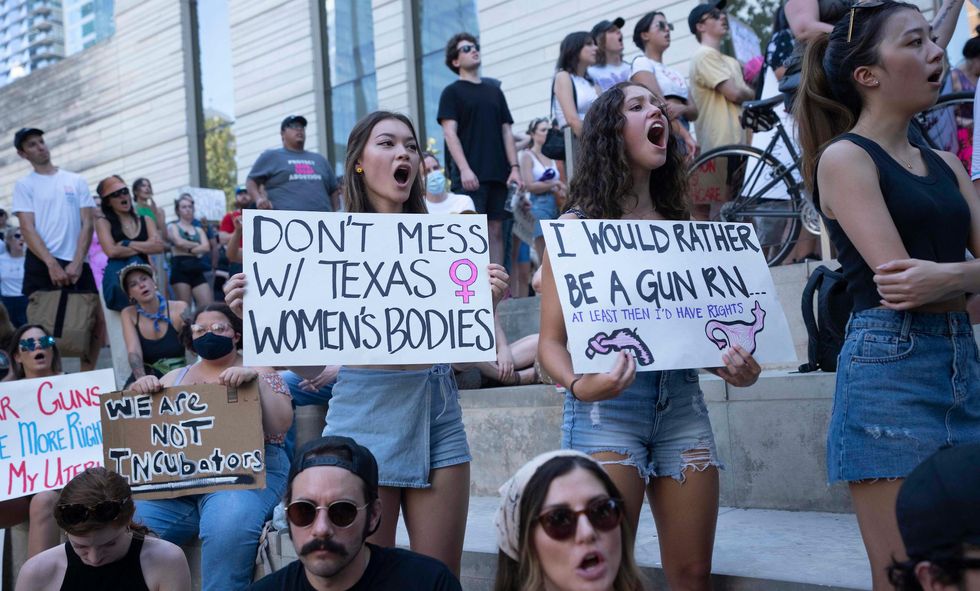 Sabrina Talghade and Sofia Pellegrini held up signs directed at Texas laws. A Texas trigger law will ban all abortions from the moment of fertilization, starting 30 days after the ruling. When state legislators passed the trigger law last summer, it also passed laws for more protection of firearms, including the right to open carry without a permit.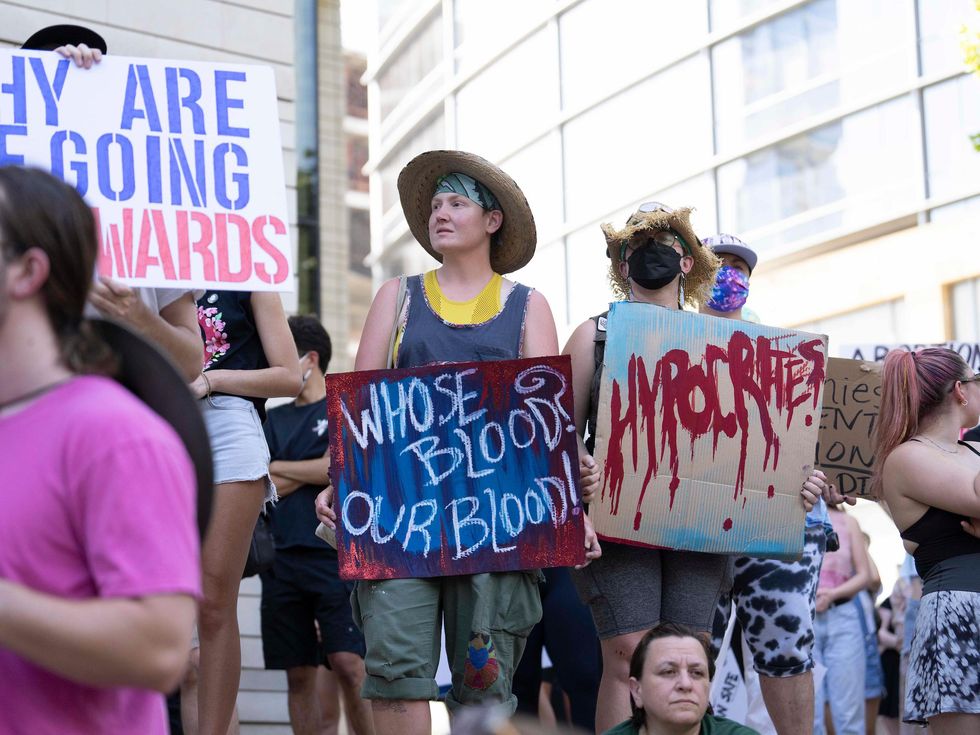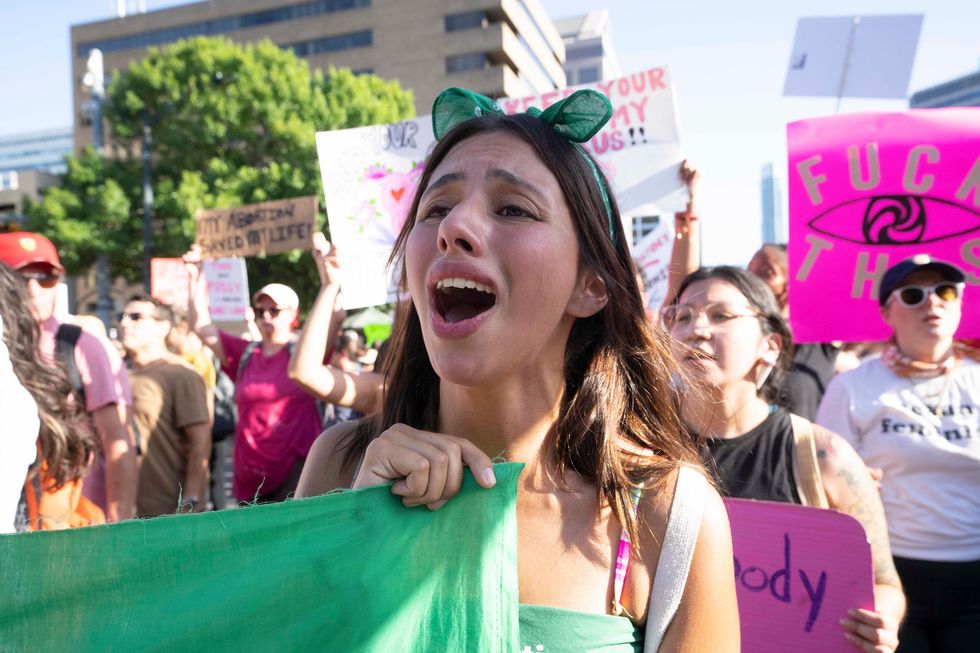 Lili Enthal of Austin yells as around 1,000 Texans marched to the Texas Capitol.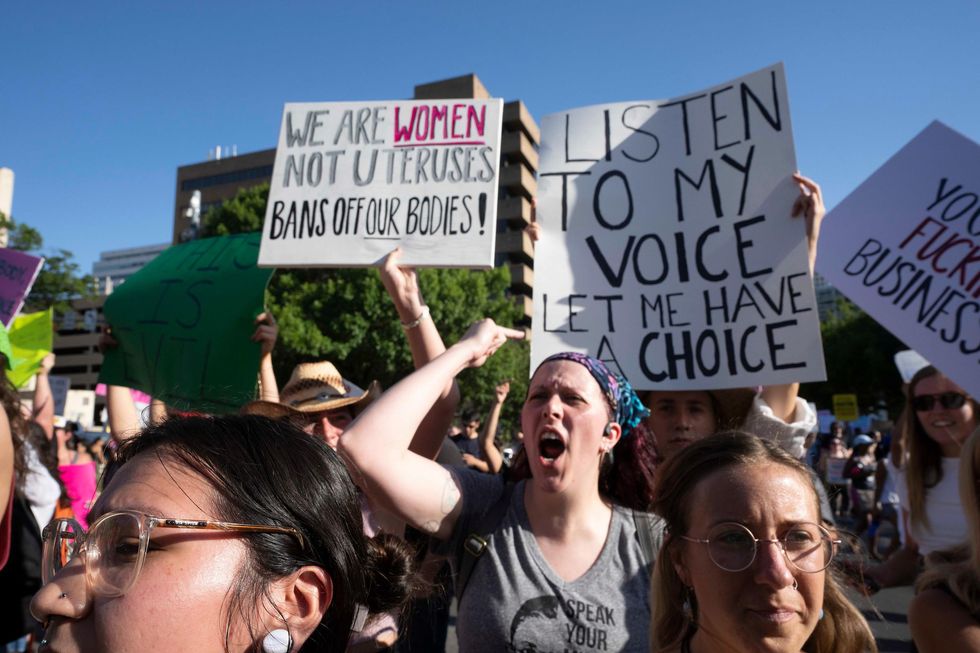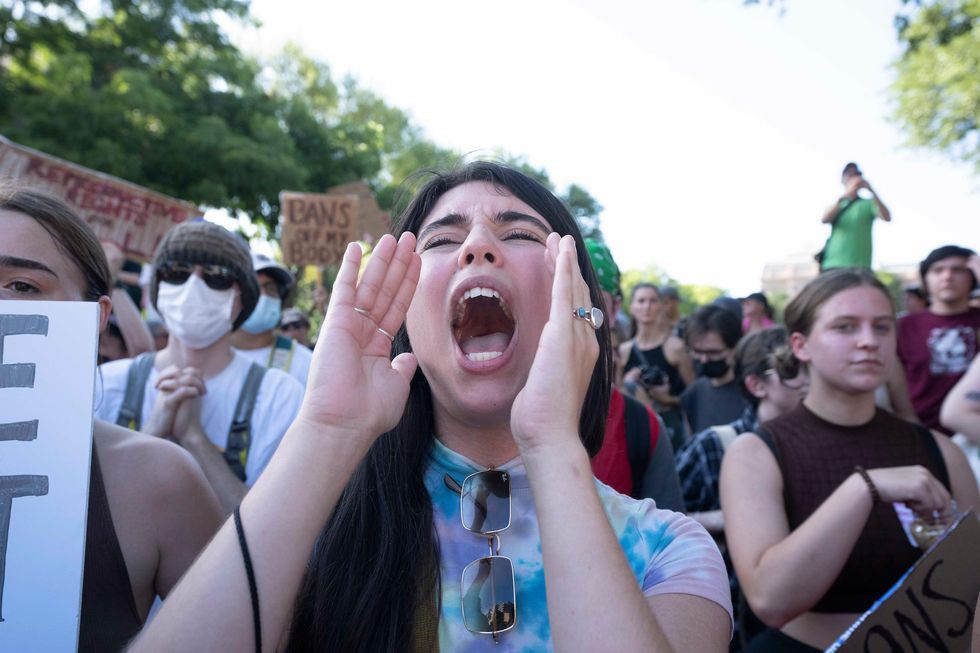 From the Texas Capitol, Zoe Webb lets her voice be heard against the Supreme Court ruling.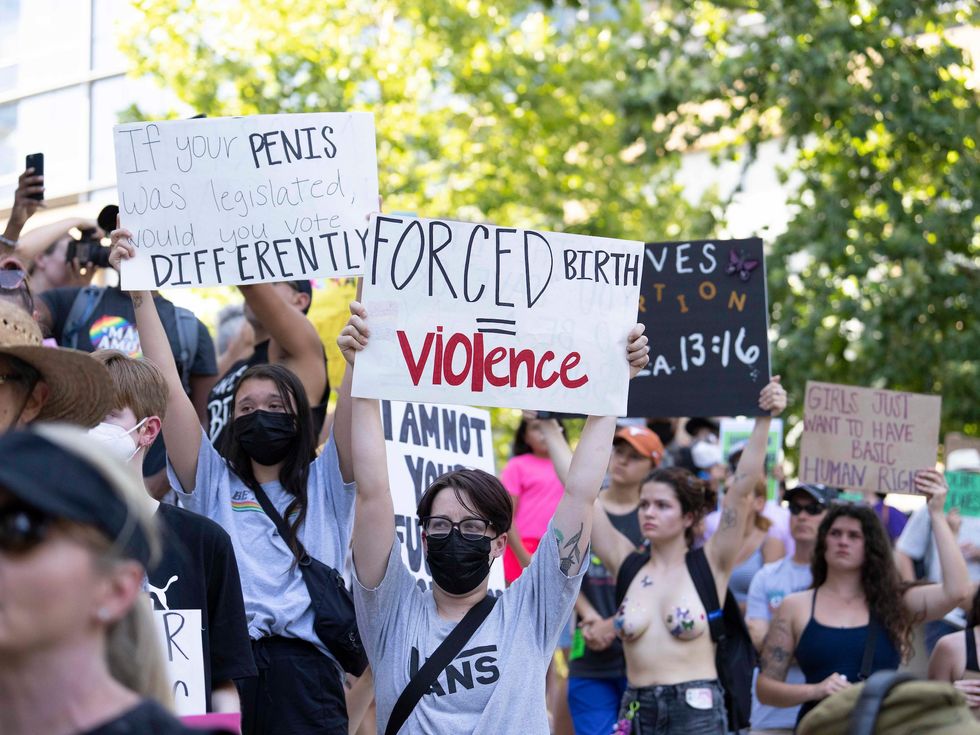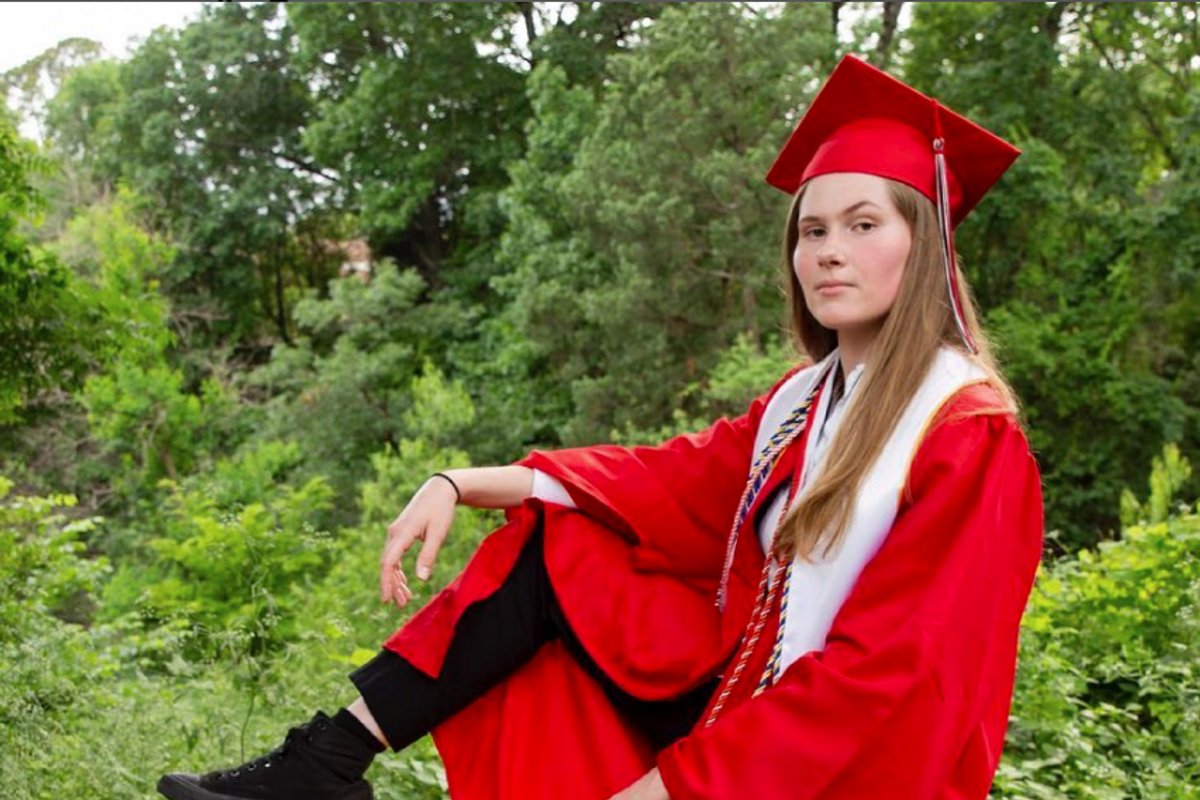 Paxton Smith's 2021 valedictory speech at Lake Highlands High School in Dallas wasn't the same speech she had previously shared with school administrators. She dropped the approved speech and made a case for women's reproductive rights after lawmakers passed the Texas "Heartbeat Bill."
Her advocacy made news on NPR, YouTubeTV and in The Guardian. Just over a year later, the "war on (women's) rights" she forewarned has come to a head as the U.S. Supreme Court voted Friday morning to overturn Roe v. Wade, ending constitutional protection for abortion access.
"It is up to the people to show up and show the courts and the politicians that we won't sit back and let this happen," Smith told Austonia Friday morning. "We will show up, we will fight back. Before, we were scared of them, now they should be scared of us."
Now a University of Texas sophomore and abortion rights activist, 19-year-old Smith said she wanted to give the same speech in the "the most public way possible" to reach "as many people as possible who don't agree that I deserve this right."
However, she says the response was "actually overwhelmingly positive" and supportive of her cause. According to a recent UT poll, 78% of Texas voters support abortion access in most cases.
The speech opened up further opportunities for activism: she advocated for reproductive rights at the International Forum on Human Rights in Geneva, interviewed with Variety magazine and spoke to tens of thousands at Austin's Bans Off Our Bodies protest at the Texas Capitol in May.
Smith also serves on the board of directors for the Women's Reproductive Rights Assistance Project, a national nonprofit organization that helps fund abortions or medication abortion—like Plan C pills—in all 50 states. Most recently, Smith has been attending protests in Washington, D.C. leading up to the ruling.
"This is land of the free. This is where you get to choose how you live your life," Smith said. "Overturning Roe v. Wade violates everything that we have come to believe about what it means to live in this country. I think a lot of people aren't willing to accept that this is a human right that is most likely just going to be gone for over half of the country within the next couple of weeks."
Bracing for the next steps, Smith gave some tips for supporters:
Find a protest to attend.

"I would say invite somebody to go to those protests with you, invite a couple of friends, invite people into the movement," Smith said.

Talk about the issue on social media—use the platform you have.

"Have these kinds of conversations where people can just talk about their fears and then find ways to go and advocate for yourself," Smith said.

Volunteer at a nonprofit near you.
"I feel like a lot of the reason things have gotten as bad as they have within the abortion rights world is that people are not making a scene, not protesting, not putting the effort into ensuring that the government doesn't take away this right," Smith said. "I want to emphasize that if you're not doing anything, don't expect the best scenario, expect the worst because that's the direction that we're going in."