Get connected with our daily update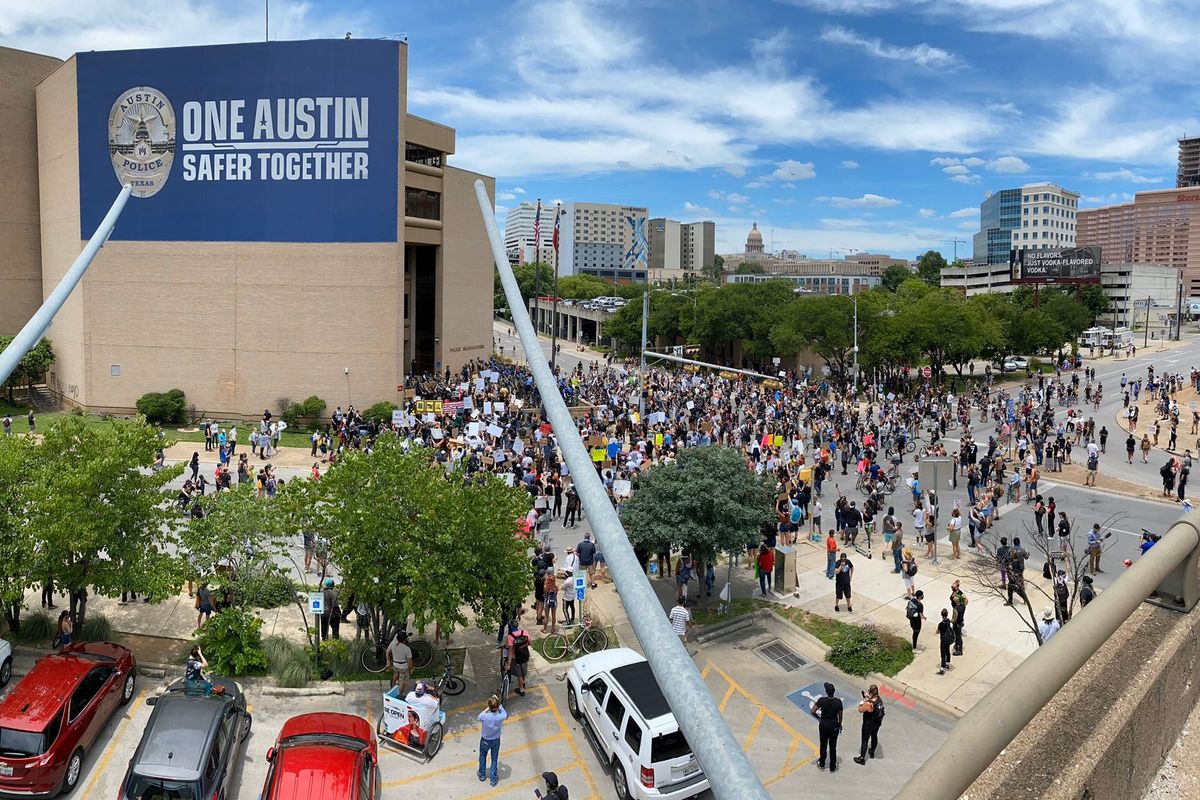 (Austonia staff)
Two major protests organized in response to police violence in Austin and around the country shut down I-35 twice and led to looting, fires and injuries this weekend. The Austin Police Department responded in several instances with pepper spray, tear gas and rubber bullets.
---
Thousands of protestors gathered on Saturday and Sunday afternoons to demonstrate over the killings of, primarily, Mike Ramos, who was fatally shot by an Austin Police Department officer on April 24 in Southeast Austin, and George Floyd, who was killed by a Minneapolis Police Department officer last week.
The first protest, held on Saturday, was organized by the Mike Ramos Brigade. Its members have not identified themselves, but in a call to action posted on social media they listed their demands, including the firing of APD Chief Brian Manley and the officers involved in Ramos' death.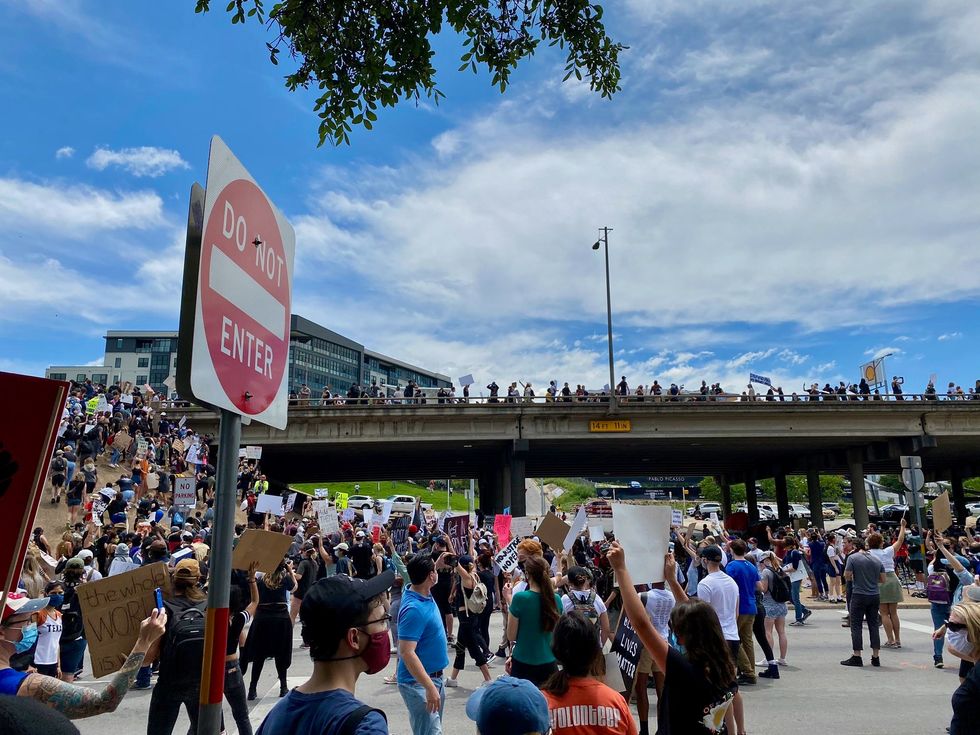 Protesters shut down I-35 on Saturday.
(Austonia staff)
APD officers, some of whom were outfitted in riot gear, used rubber bullets and pepper spray against protestors. The day ended with reports of fires and looting along Sixth Street. At least fourteen people were arrested over the course of the day, with charges including robbery, assault on a peace officer and obstructing a highway, according to APD.
A protester sets fire to a flag near I-35 Saturday afternoon. (Austonia staff)
A second protest, organized in collaboration with the Austin Justice Coalition and other community groups, was scheduled to begin at 1 p.m. Sunday. Shortly before, AJC Executive Director Chas Moore announced in a Facebook live post that the event was officially canceled.
"We are supposed to be out demonstrating, peacefully protesting the need for safety and for freedom and liberation for black people," Moore said. "And when I look at what's going on in Austin, when I look at the mess that happened last night, I look at white people burning stuff up in the name of Black Lives Matter and there's little to no black lives at these events."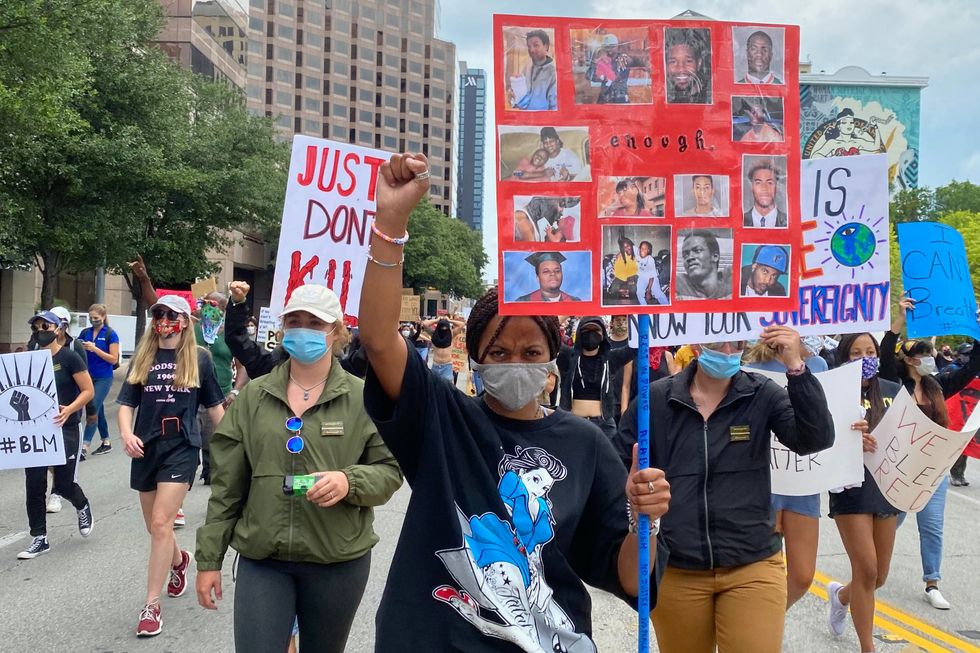 Protestors marched along Cesar Chavez Sunday afternoon in a peaceful demonstration.
(Mary Elizabeth Potts)
Nonetheless, hundreds—and then thousands—of protestors showed up in front of the Capitol Sunday, as planned.
The police form a line on Cesar Chavez Sunday afternoon, stopping demonstrators marching from City Hall.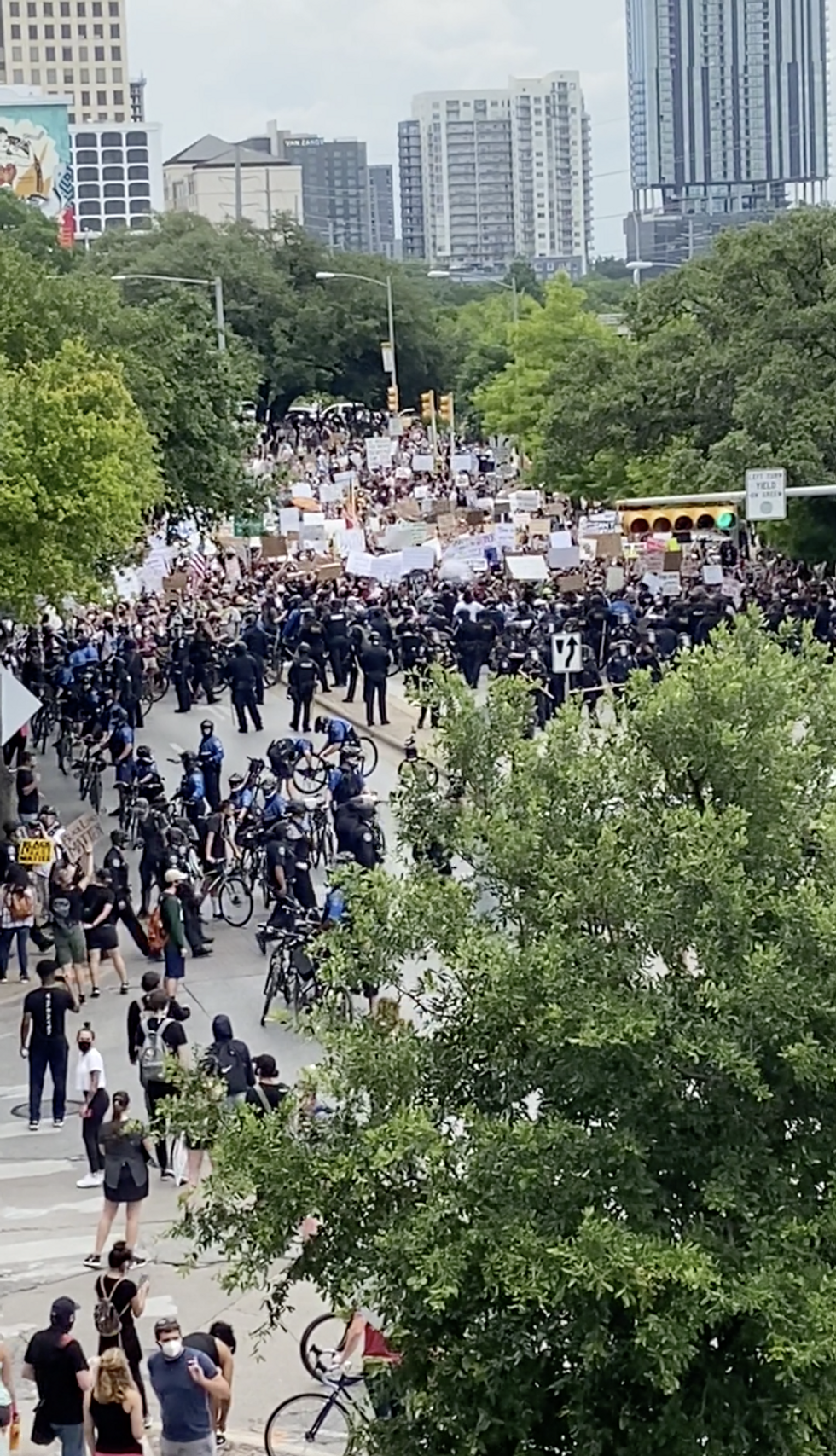 Police then allow protestors to turn north on San Antonio toward Republic Square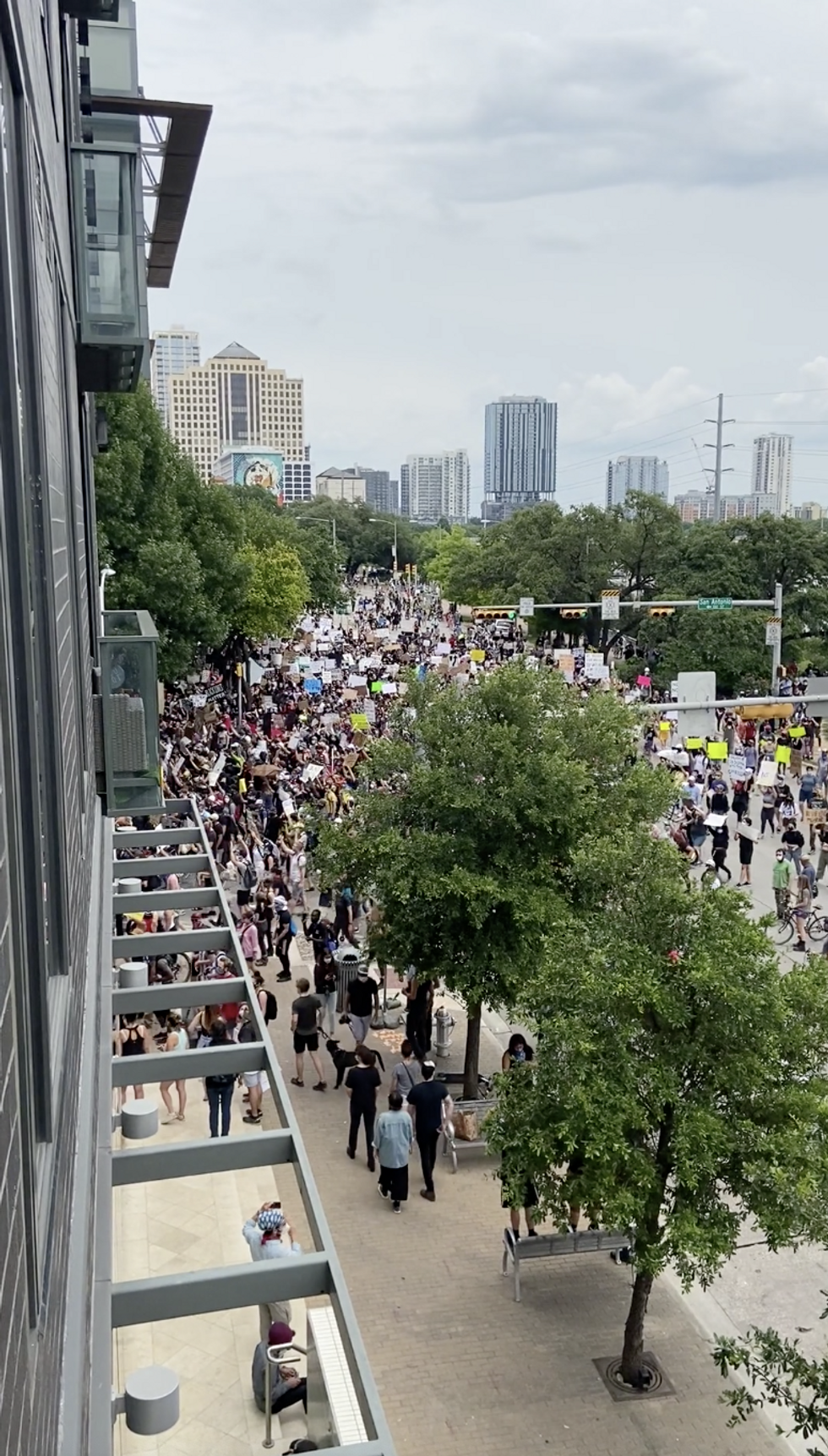 From the Capitol, protestors marched to City Hall and back, peacefully, before some continued onto I-35. APD officers used tear gas to force the crowds off the highway and arrested at least five more attendees. The department also reported looting, including at the Capital Plaza Target, on I-35 near Hwy. 290. Late in the day Michael Ramos' mother, Brenda, spoke at a press conference outside her apartment complex.
"Why is Officer [Christopher] Taylor still drawing a paycheck from us, the citizens of Austin?" she asked, pulling down her mask so she could speak. "Why are we paying his salary when he murdered my son over a month ago and he murdered someone else's son over 10 months ago? Why isn't he in jail?"
In a custodial death report filed with Attorney General Ken Paxton's office—as required by state law—APD said the officers involved in Ramos' death were responding to a narcotics call during which Ramos "became non-compliant and verbally confrontational." Taylor, "fearing the male subject intended to use [his car] as a deadly weapon," then shot Ramos with his patrol rifle.
Taylor was one of three officers involved in the fatal shooting of another black man, 46-year-old Mauris Nishanga DeSilva, last July.
On Friday evening—before Austin's planned protests had occurred but after days of unrest in Minneapolis, Louisville, Atlanta and other cities—Travis County District Attorney Margaret Moore announced she had decided to present the Ramos case to a special grand jury. "I reviewed the case today with my Civil Rights Director, and we believe the investigation has progressed to the point that we can properly make the announcement," she said in a statement.
Austin Mayor Steve Adler issued a statement that same evening, in which he said: "I am committed to doing what it takes to make this stop." He also gave a series of interviews Sunday, in which he pointed to the reforms underway at APD, including the decriminalization of smaller crimes and improved oversight.
APD and the Texas Rangers are conducting an internal investigation into Ramos' death, which is being overseen by the city's office of police oversight. Police Monitor Farah Muscadin will review all documents and participate in all interviews, a city spokesperson wrote in an email.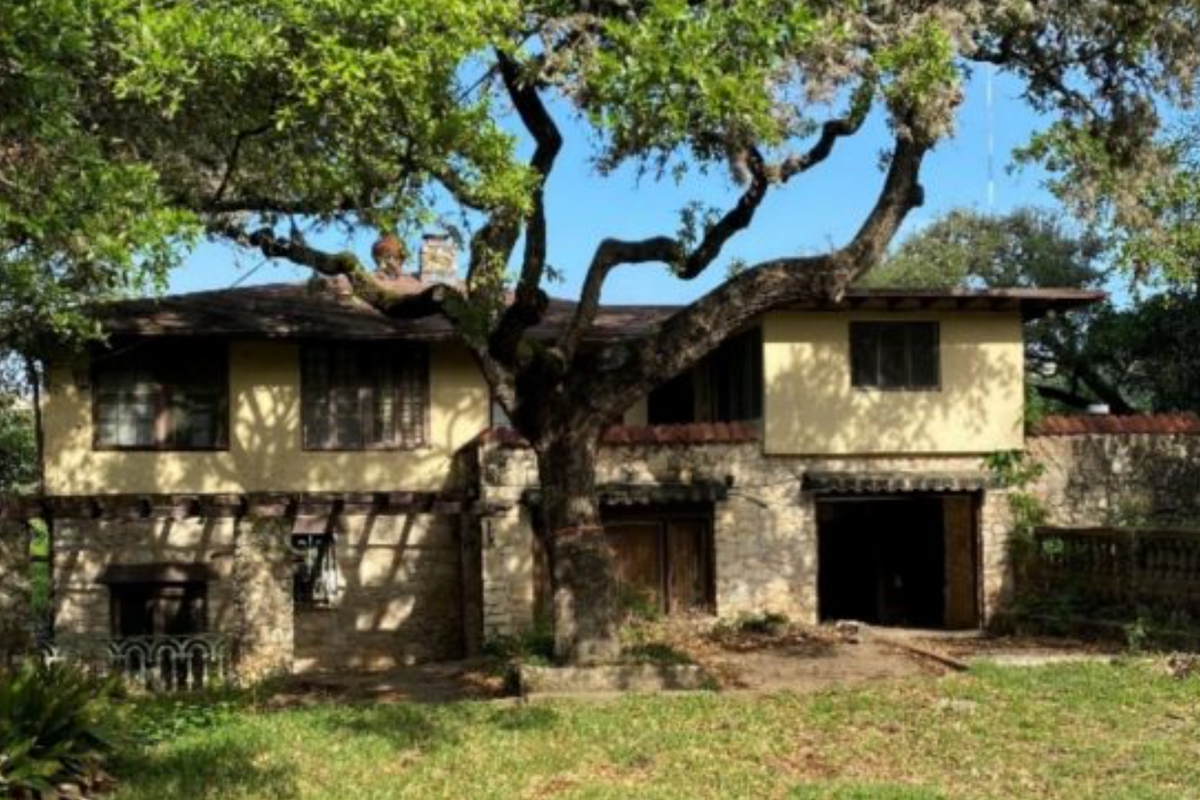 Austin Monitor
By Jonathan Lee
The Planning Commission was split Tuesday on whether to help save an eclectic lakefront estate from demolition by zoning it historic amid concerns over tax breaks and the likelihood that a previous owner participated in segregation as a business owner.
The property in question, known as the Delisle House, is located at 2002 Scenic Drive in Tarrytown. The main house, with Spanish and Modern influences, was built in 1923 by Raymond Delisle, an optician. A Gothic Revival accessory apartment was built in 1946. The current owner applied to demolish the structures in order to build a new home.'
Historic preservationists, for their part, overwhelmingly support historic zoning, which would preserve the buildings in perpetuity. The Historic Landmark Commission unanimously voted to initiate historic zoning in July, citing architectural significance, landscape features and association to historic figures. City staffers recommend historic zoning, calling both structures one-of-a-kind examples of vernacular architecture.
Tarrytown neighbors have also banded together to stop the demolition. Many have written letters, and a few spoke at the meeting. "How could anyone buy this property with the intent of destroying it?" Ila Falvey said. "I think it's an architectural treasure."
Michael Whellan, an attorney representing the property owner, said that the claims made by preservationists are shaky. The buildings are run down, he said, and have had substantial renovations. A structural engineer hired by the owner said any attempt at preservation would involve tearing down and rebuilding – an undertaking Whellan said would likely cost millions.
Whellan also argued that any historical significance derived from the property's association with Delisle and longtime owner C.H. Slator is dubious. "These men are not noted for any civic, philanthropic or historic impact," he said.
What's more, according to Whellan, Slator likely participated in segregation as the owner of the Tavern on North Lamar Boulevard between 1953 and 1960.
A city staffer, however, said she found no evidence to support the claim. "We would never landmark a property where a segregationist lived, or there was a racist person," Kimberly Collins with the Historic Preservation Office said.
Commissioner Awais Azhar couldn't support historic zoning in part due to lingering uncertainty about Slator. "Focusing on that factor is not here to disparage an individual or family. It is not about playing the race card. This is an important assertion for us to consider as Planning commissioners," Azhar said.
Commissioner Carmen Llanes Pulido said that allegations of racism should come as no surprise. "We're talking about white male property owners in the 1950s, in Austin, on the west side – and of course they were racist," she said. But she argued that allowing the house to be demolished based on these grounds does nothing to help people of color who have been harmed by racism and segregation.
The question of tax breaks was also controversial. Michael Gaudini, representing the property owner, said that the tax breaks associated with historic zoning would exacerbate inequality by shifting property tax burdens to less affluent communities. City staffers estimate that the property, appraised at $3.5 million, would get either a $8,500 or $16,107 property tax break annually, depending on whether a homestead exemption is applied.
Commissioner Grayson Cox preferred the commission focus not on tax breaks but on whether the structures merit preservation. "To me, nothing in the historic preservation criteria lists, is this person deserving of a tax break or not?"
Azhar, on the other hand, said he plans to propose a code amendment getting rid of city property tax breaks for historic properties.
The commission fell one vote short of recommending historic zoning, with six commissioners in support and three opposed. Azhar and commissioners Claire Hempel and Greg Anderson voted against.
The odds of City Council zoning over an owner's wishes are slim. Nine out of 11 members must vote in favor, and there have only been a handful of such cases over the past several decades.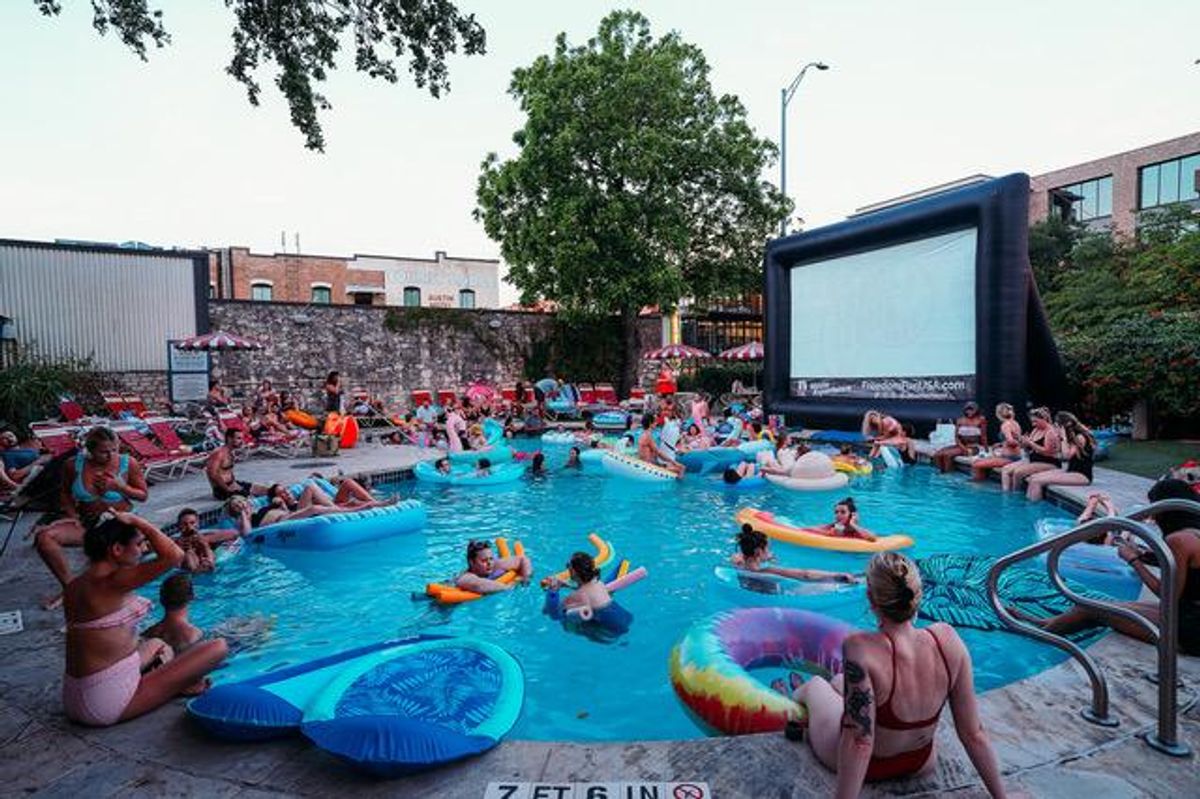 Austin Motel
What's new in Austin food & drink this week:
Nau's Enfield Drug closing after losing their lease. Did McGuire Moorman Lambert buy the building, with its vintage soda fountain?
Nixta Taqueria Chef Edgar Rico named to Time Magazine's Time 100 Next influencer list, after winning a James Beard Award earlier this year.
Question: From what BBQ joint did pescatarian Harry Styles order food this week?
Austin Motel is opening the pool and pool bar Wednesday nights in October for Freaky Floats.
Vincent's on the Lake closing due to "economic conditions and low water levels [at Lake Travis]."
Cenote has closed its Windsor Park location. The East Cesar Chavez location remains open.
The Steeping Room on N. Lamar has closed.
Local startup It's Skinny scored new financing for its gluten-free pasta business.
P. Terry's opened a new location in Kyle, at 18940 IH-35.