Get connected with our daily update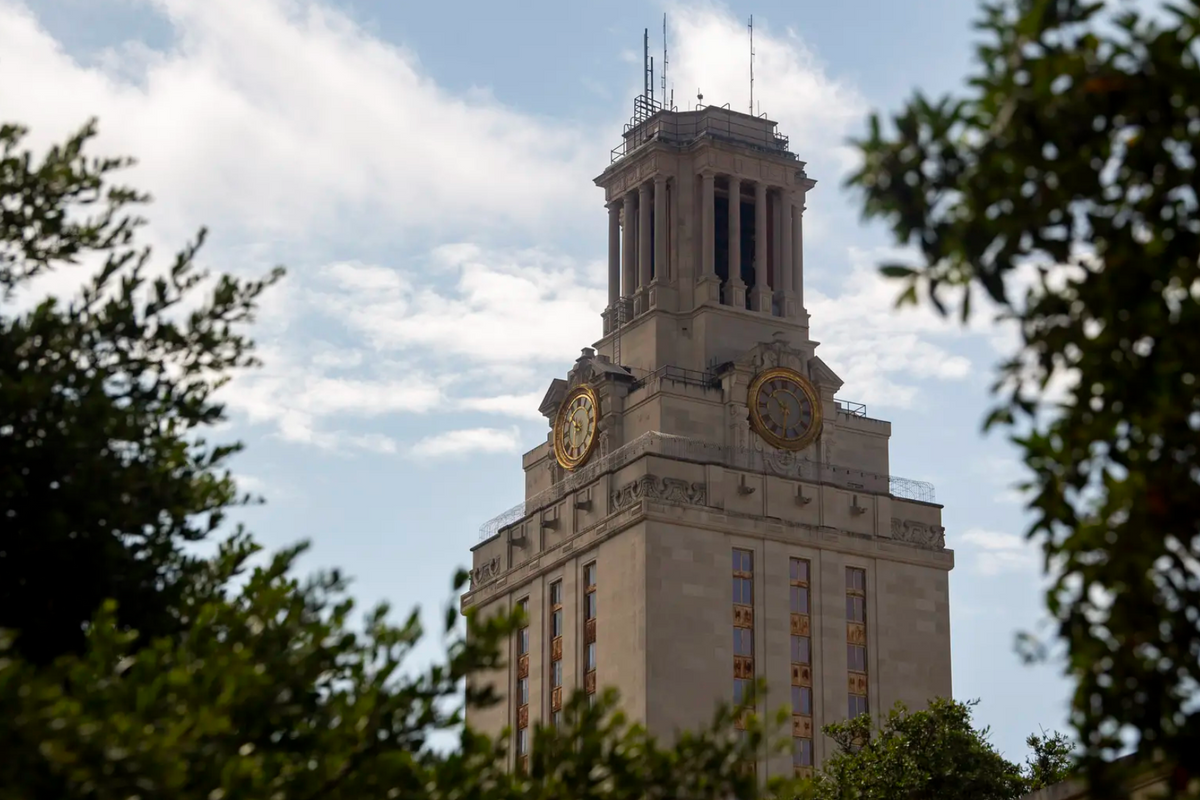 By Lomi Kriel
The University of Texas at Austin announced the biggest philanthropic campaign ever undertaken by a Texas university Friday, pledging to raise $6 billion, with one-sixth of that sum to pay for student scholarships and support.
---
The $1 billion for students is believed to be the largest fund-raising goal for such purposes in the history of public higher education and is part of the institution's aim to become the "highest-impact public research university in the world," administration officials said.
"We face incredible opportunities as we pursue our goal of becoming the world's most impactful public research university," President Jay Hartzell said in a statement. "We will accomplish this by continuing to attract highly talented people, by taking advantage of our unique place in Austin and Texas, and by focusing on transformative pursuits."
The campaign, called What Starts Here, aims to attract and retain top talent and elevate the university's research. It will also focus on recruiting students and helping with financial aid.
UT Austin already offers a degree of income-based tuition assistance: The UT System Board of Regents in 2019 creating a $167 million endowment to cover tuition and fees for students whose families earn less than $65,000 a year.
Austin's cost of living has skyrocketed in recent years.
The university relies on a mix of state government, tuition and donations but the portion of its revenue coming from the state has fallen from 34% two decades ago to 10% in 2020-21.
As part of the campaign's goal, the university hopes to strengthen its Dell Medical School, which opened in 2016, as a clinical and research center and a "hub for destination care, much like Houston, Dallas and other major health care centers," the university said in a press release. It will also focus on helping Austin become a "hub of innovation and entrepreneurship."
The campaign will seek to recruit talented faculty as that has become increasingly competitive across the country.
Last month, Lt. Gov. Dan Patrick said he wanted to end tenure for new hires at the state's public universities in an effort to combat professors who "indoctrinate" students with teachings about critical race theory. Conservatives over the past year have used the term as a broad label to attack progressive teachings about race and gender.
Patrick, whose position overseeing the Senate allows him to drive the state's legislative agenda, also proposed a change to state law that could make teaching critical race theory grounds for revoking tenure for professors who already have it. He suggested reviewing tenure review annually instead of every six years.
Academics said weakening tenure would damage the state's universities and drive students and faculty elsewhere. They said tenure is intended to protect professors from politics and safeguard academic freedom.
In a statement, Kevin Eltife, a former Republican state senator and chair of the University of Texas System Board of Regents, said the university's new fundraising campaign builds on its support from Texas lawmakers.
"We are grateful for all the philanthropic support already provided and are confident that this fundraising effort will ensure a future where The University of Texas continues to produce Longhorns who change the world," Eltife said.
The "quiet phase" of the latest UT campaign began in September 2016. Since then, more than 240,000 donors have contributed at least $3.3 billion, more than contributed to the university's previous fundraising campaign between 2006 and 2014.
"The What Starts Here campaign has gotten off to an incredible start because of the volunteer leaders and individual donors who are passionate about the impact The University of Texas at Austin has on changing the world," Scott Rabenold, vice president of development, said in a statement.
Disclosure: Dell, University of Texas at Austin and University of Texas System have been financial supporters of The Texas Tribune, a nonprofit, nonpartisan news organization that is funded in part by donations from members, foundations and corporate sponsors. Financial supporters play no role in the Tribune's journalism. Find a complete list of them here.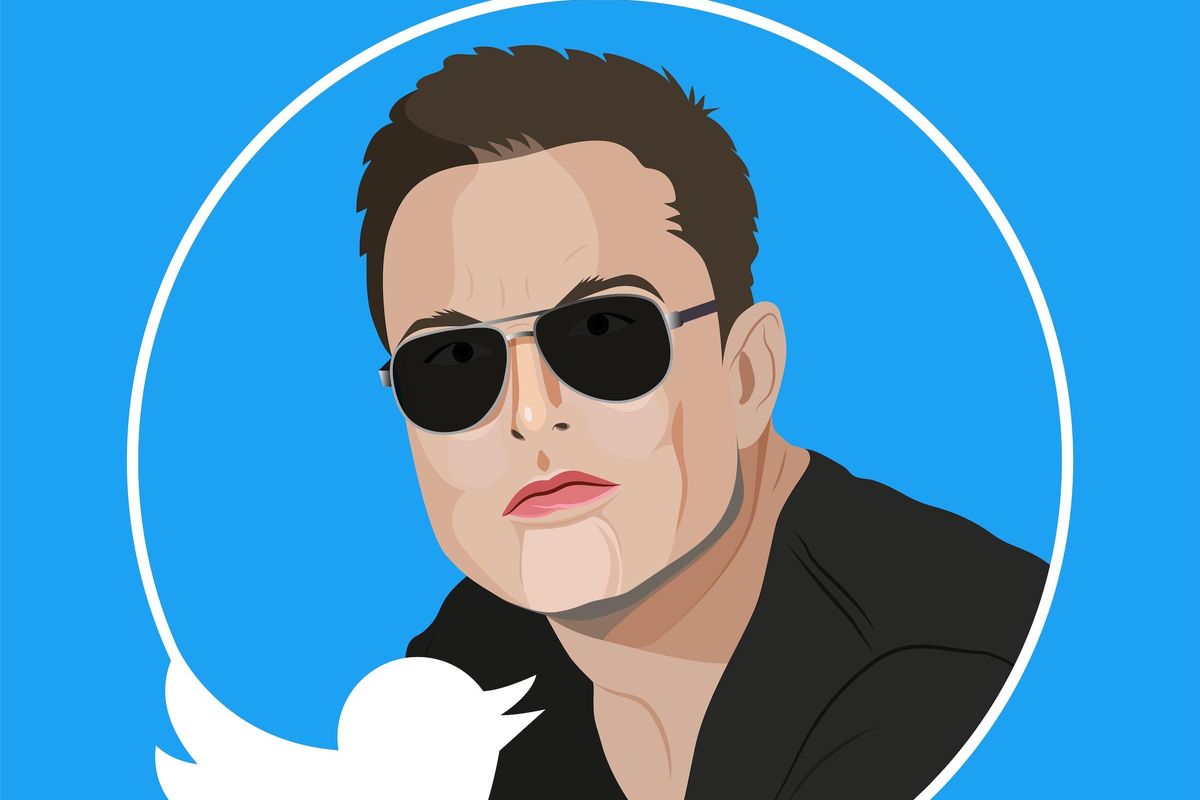 Shutterstock
Elon Musk has proposed once again to buy Twitter for $54.20 a share.
The news that Musk is offering to carry on with the $44 billion buyout was first reported by Bloomberg. Now, a filing with the Securities and Exchange Commission shows Musk made the proposal in a letter to the tech giant on Monday.
The New York Stock Exchange temporarily halted trading in Twitter stock twice Tuesday, first because of a big price move and the second time for a news event, presumably the announcement of Musk's renewed offer.
While the per share offer price on this latest proposal remains the same as the original offer, it's unclear if Musk has made other term changes or if Twitter would reject it. According to other reports, a deal could be reached this week.
The stock closed at $52.00/share Tuesday, indicating market uncertainty around the $54.20 offer.
After Musk informed Twitter of plans to terminate the original agreement in July, Twitter sued. A trial has been expected in Delaware Chancery Court on Oct. 17.
With the proposition of a buyout on the table again, it revives the question of whether Musk might move Twitter from San Francisco to Central Texas.
He's done so with some of his other companies. Tesla's headquarters in southeast Travis County had its grand opening earlier this year and tunneling business The Boring Company moved to Pflugerville. At least two other Musk companies, SpaceX and Neuralink, have a Central Texas presence without being headquartered here.
Technology journalist Nilay Patel this afternoon voiced concerns that owning Twitter and Tesla together could be problematic for Musk, as his Tesla manufacturing facilities in Germany and China are both in countries that have disputes with Twitter over content moderation and censorship.
Telsa shares fell after the Twitter news became public, before rallying to close up, at $249.44.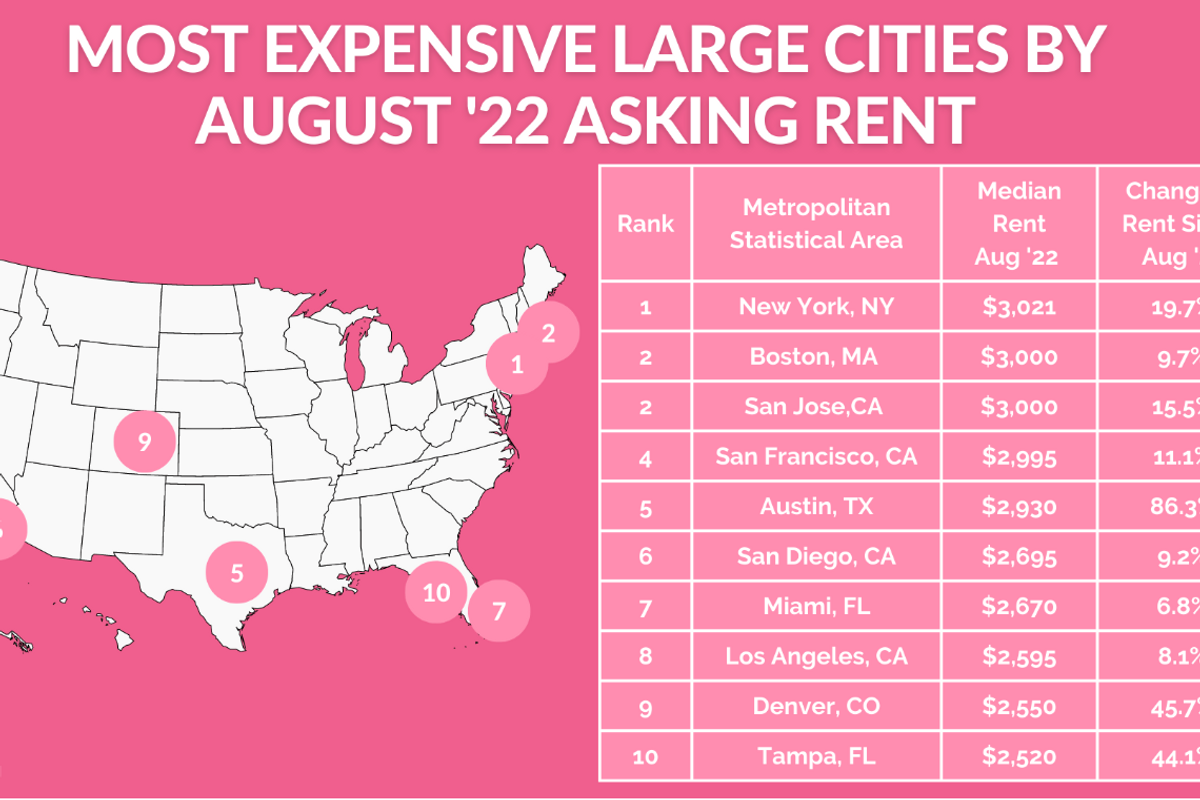 Dwellsy
While searching for a place to live, Austin renters will face monthly rates of nearly $3,000, a recent guide from rental marketplace Dwellsy shows.
The median rent in August this year was $2,930, a more than 86% increase since August 2021. That's $820 more than the nationwide median asking rent in August and puts Austin just below the Bay Area, Boston and New York for large cities with the most expensive asking rent.
"Within this group, Austin, TX stands out for the highest increases in asking rent, which has nearly doubled since this time last year," the study notes.
Outside of those large cities, however, others are seeing even higher rent spikes. Metro areas that ranked above Austin in one-year increases include those like Kansas City, MO with a 112% change in rent since last August and Tucson, AZ with a 124% change.
The data reflects large apartment communities, single-family homes and 2-6 unit buildings.