Get connected with our daily update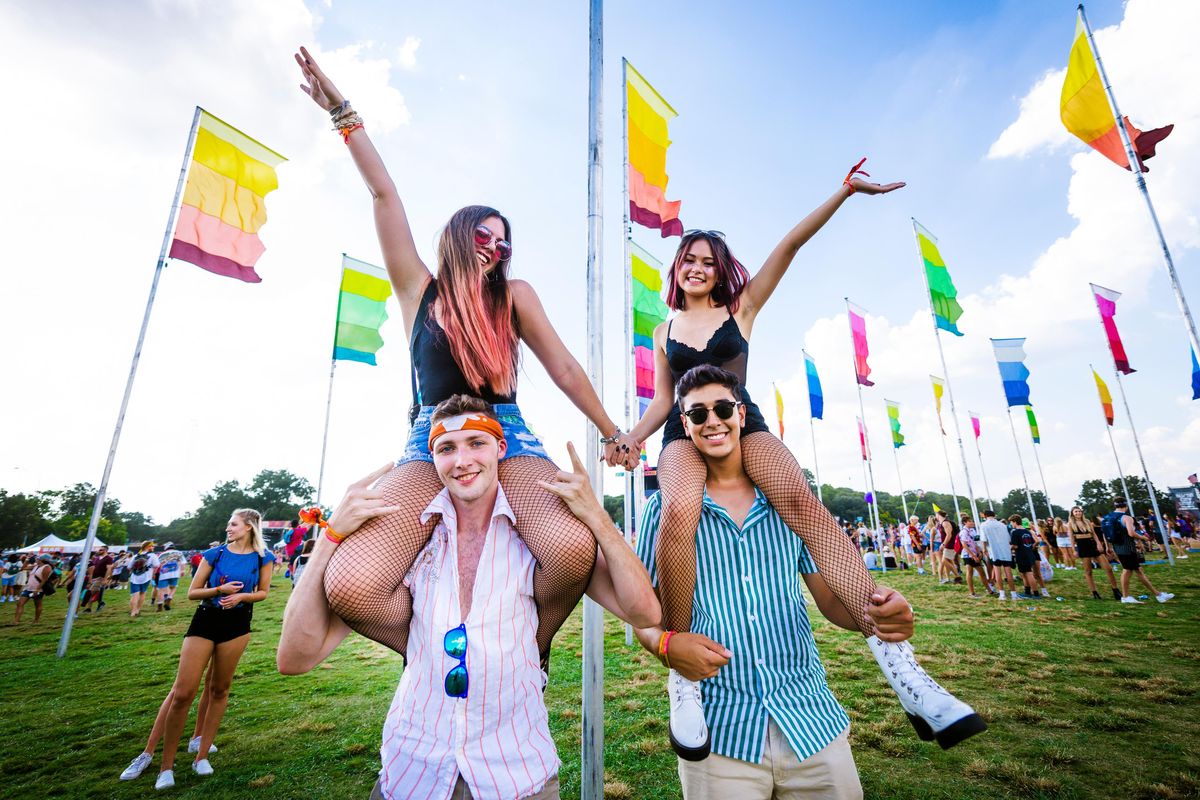 STOP SCROLLING. You still haven't planned out your ACL outfits, have you? Don't panic, there's still time to put together an outfit to stunt on the crowd.
---
ACL is more than just a three-day concert—it's a runway. In fact, according to personal stylists Jennifer Young of Forever Styled and Edith henry, ACL weekends are the ideal time to dip your toe into the realm of fashion: those around you will be taking risks and if you don't like it, you can return to normal on Monday.

With T-minus seven days until you have to have your wardrobe prepared, here are some professional tips for you to craft the perfect festival 'fit. Remember, no outfit is complete without self-love.
"The bottom line is, if you feel good in it and you're gonna rock it with confidence, then that's all that matters," Henry said.
Let's get some hard and fast rules out of the way...
DO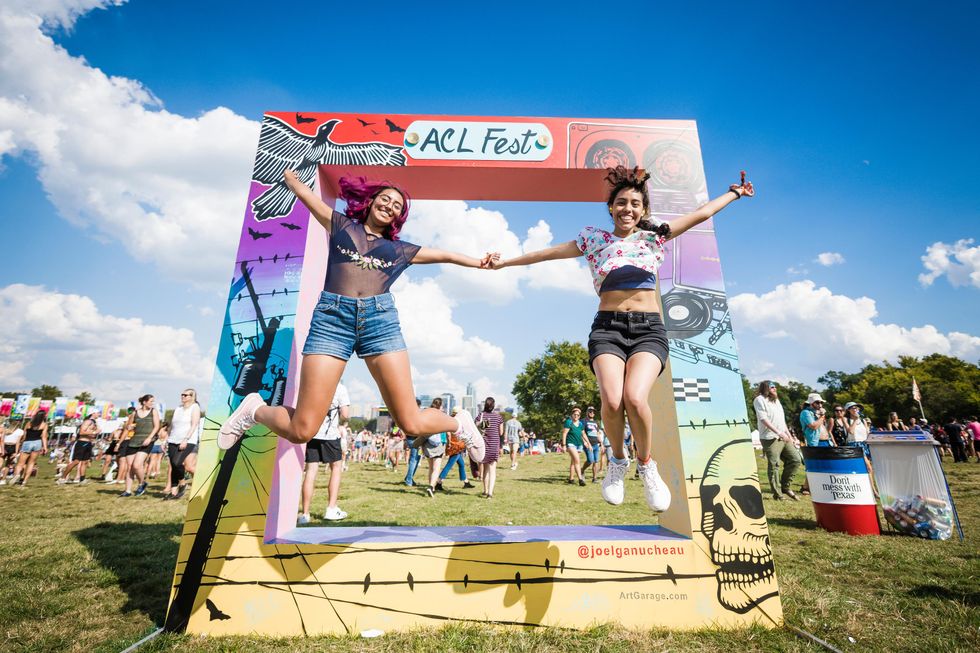 Wear your outfit with confidence. According to Henry, carrying yourself with confidence "is a huge thing that helps people stand out" and therefore the ideal accessory.
Try on all of your outfits beforehand. Henry, who is headed to Paris Fashion Week on Monday, said she is going to spend the day before trying on all of her outfits so there won't be any surprises when she's ready to take them out on the streets.
Opt for natural fibers and loose-fitting garments. You're going to sweat, so you'll want an absorbent textile and according to Young, the tighter fitting, the more likely your piece is to trap the heat.
DON'T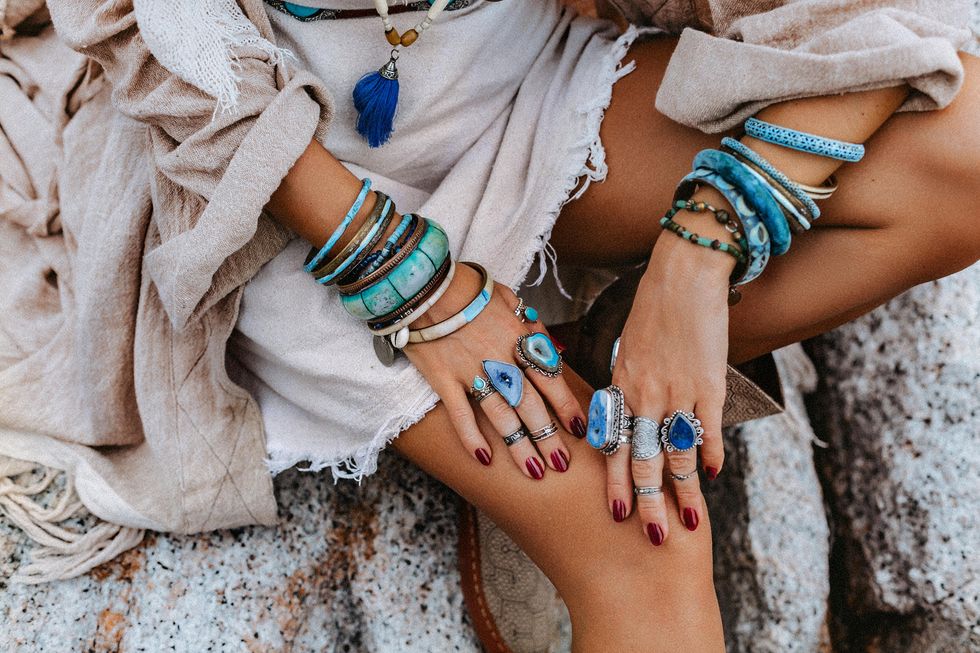 Wear a brand new pair of shoes or a pair that you want to keep clean. This reason is two-fold, according to Henry: your shoes are going to get dirty and it is paramount to wear comfortable shoes that have already been broken-in (don't let blisters ruin the fun).
Wear fabric that isn't breathable like latex, nylon or polyester. These fabrics will trap heat and sweat.
Put on an outfit that doesn't make you feel like a million bucks—Henry said people will know if you don't feel comfortable in your clothes.
Pile on the accessories. From a comfort perspective, Young said lots of jewelry will weigh you down and make you sluggish. Opt for lightweight accents like hats or bandanas.
Finally, don't blend in. Take a risk, take some photos—you'll be glad you did.
Staple pieces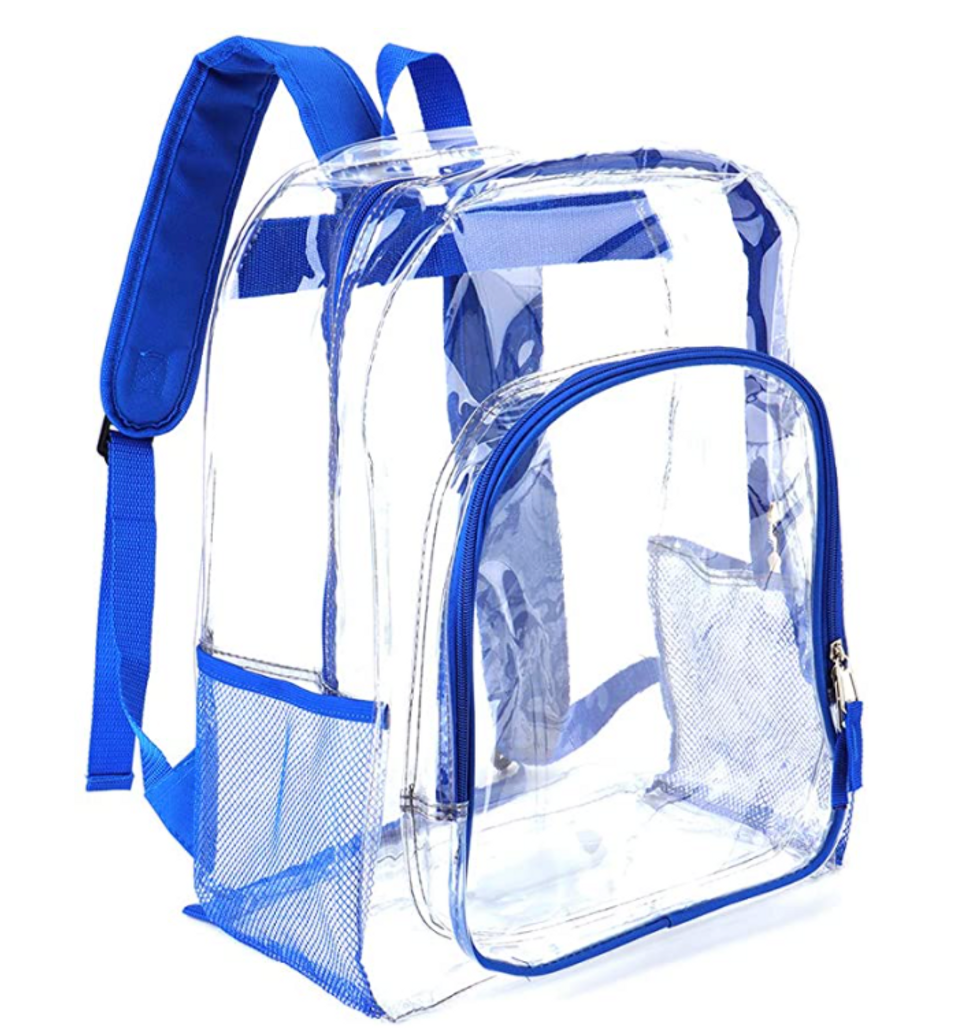 (amazon.com)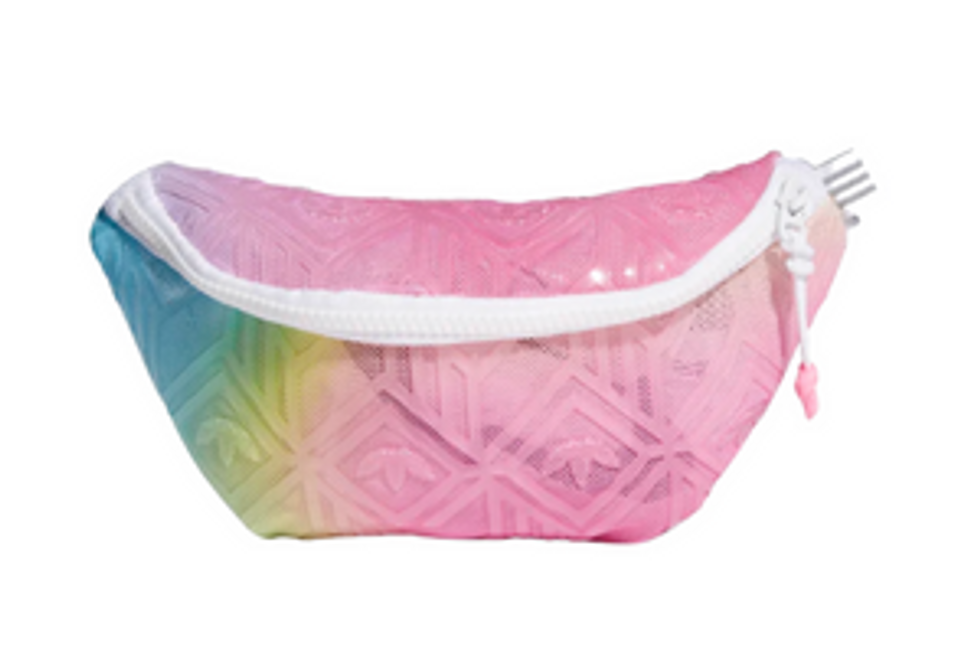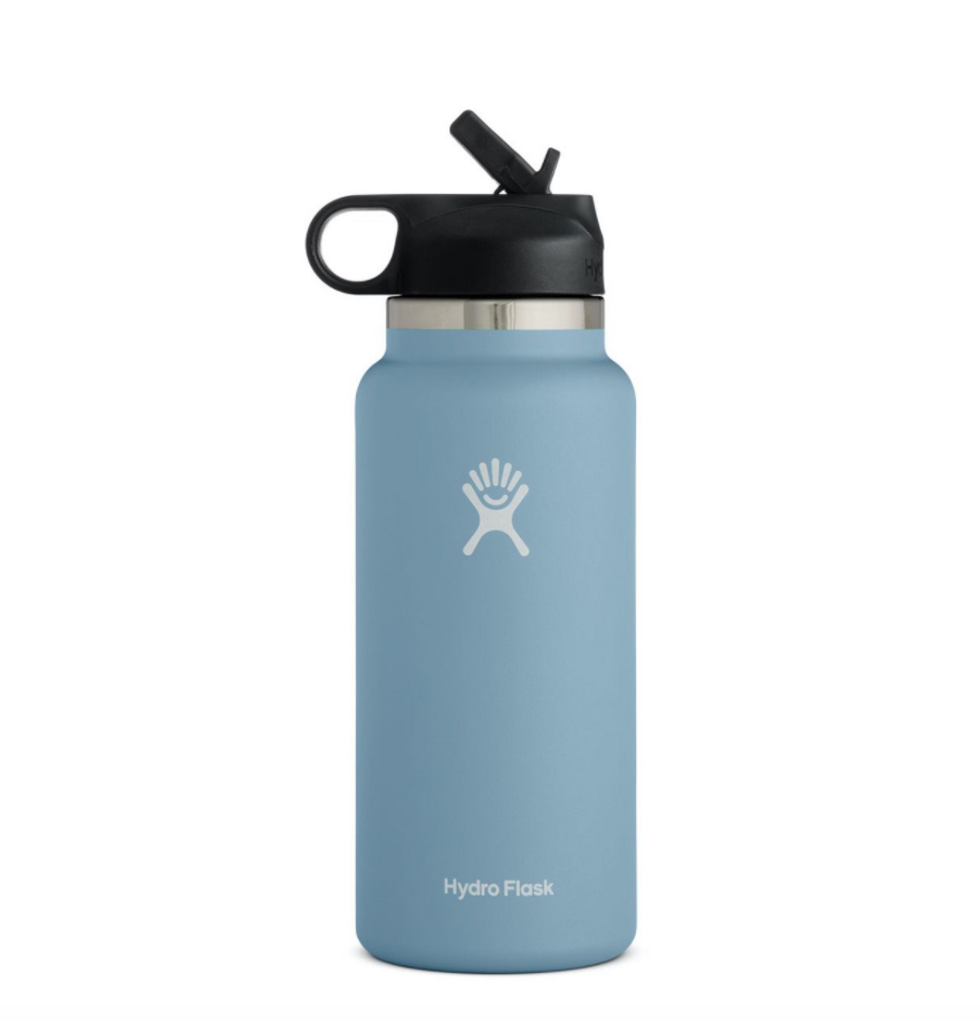 (hydroflask.com)
First-timers, take note, there are a few staples that are essential to take to ACL, starting with hats. Not only does a hat protect your head and face from the sun, it can also take an outfit to the next level. Young said a hat will help keep your look consistent while you sweat and dance out in the elements. Feeding into the early aughts trend, Henry said bucket hats are a very popular option right now. Cowboy hats are always a viable option in Texas and floppy hats are timeless festival garb.
ACL's bag policy is strict: fanny packs that have one pocket only and are smaller than 4.5" x 5.5" or clear bags smaller than 12" x 12" x 6" only. That isn't much to work with and if you're planning on doing a full weekend, carrying a bag is going to become a burden. Grab a fanny pack that you can keep close to your body and doesn't weigh much. Bonus points if the fanny pack adds to your outfit.
How to hide the sweat
Despite predictions for nice weather and temperatures in the mid-80s, you're going to sweat and there is no preventing that. Breathable fabrics and patterns are your friends for hiding those sweat stains. Cotton and other natural fibers, flowy fabrics and mesh are good options for textiles. Tie-dye, floral prints, paisley and neon colors are some of your best bets to avoid looking sticky.
A message for the men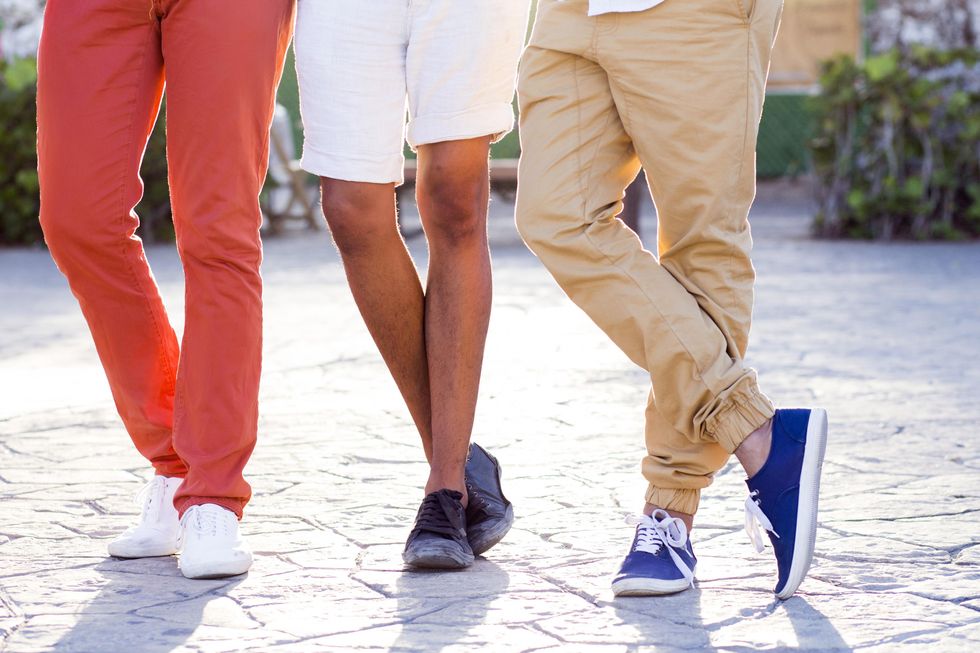 There might not be the same pressure to dress the part, so a little effort goes a long way. Henry and Young recommend trying something new—ACL is an event unlike any other in Austin, so if you don't like the risk, no one has to be the wiser. Tap into your sense of self, pick out pieces that make you feel your best and don't be afraid to leave your comfort zone.
Look to trying different bottoms than you might normally wear for the festival.
"Festivals are the perfect place to express yourself and typically there's very little judgment," Young said. "It's the best place to see people, and to people-watch, and to appreciate the uniqueness of who you are when you're in public."
What are you waiting for? Go try on those outfits!
Help us find our editor!
Austonia, a for-profit Austin digital media company, is looking for the right person for a new position as newsletter editor.
Are you an innovator who wants to work exclusively in digital media and push the boundaries? Do you have 3+ years in digital, broadcast, print or agency work? This could be the opportunity for you.
In two years we've created a place in the Austin media landscape, and we're looking for people who can move us toward the front.
AM email newsletter, 22,500+ daily subscribers
Austonia.com, reaching 250,000+ users/month
Social media, 50,000+ followers
Success in this role is based on skills: an excellent writer, editor, visual communicator and storyteller who builds compelling stories with digital and classic elements, who can recruit and mentor contributors in doing the same.
Austin is the most interesting city in the world, and we want to cover it that way. The people, issues, opportunities, challenges, companies and cultures that make Austin dynamic and successful.
Compensation depends on experience. Benefits include PTO and employee Blue Cross Blue Shield "Silver" health coverage, with 100% of the monthly premium paid by the company.
This is a hybrid, mostly remote position. Must live in Austin.
The position reports to Austonia's CEO.
To apply, follow this link to become a candidate immediately:
https://hu9c8d8pxw6.typeform.com/to/JMkTWPwG
Or send your contact info and a link to your LinkedIn profile to hr@austonia.com.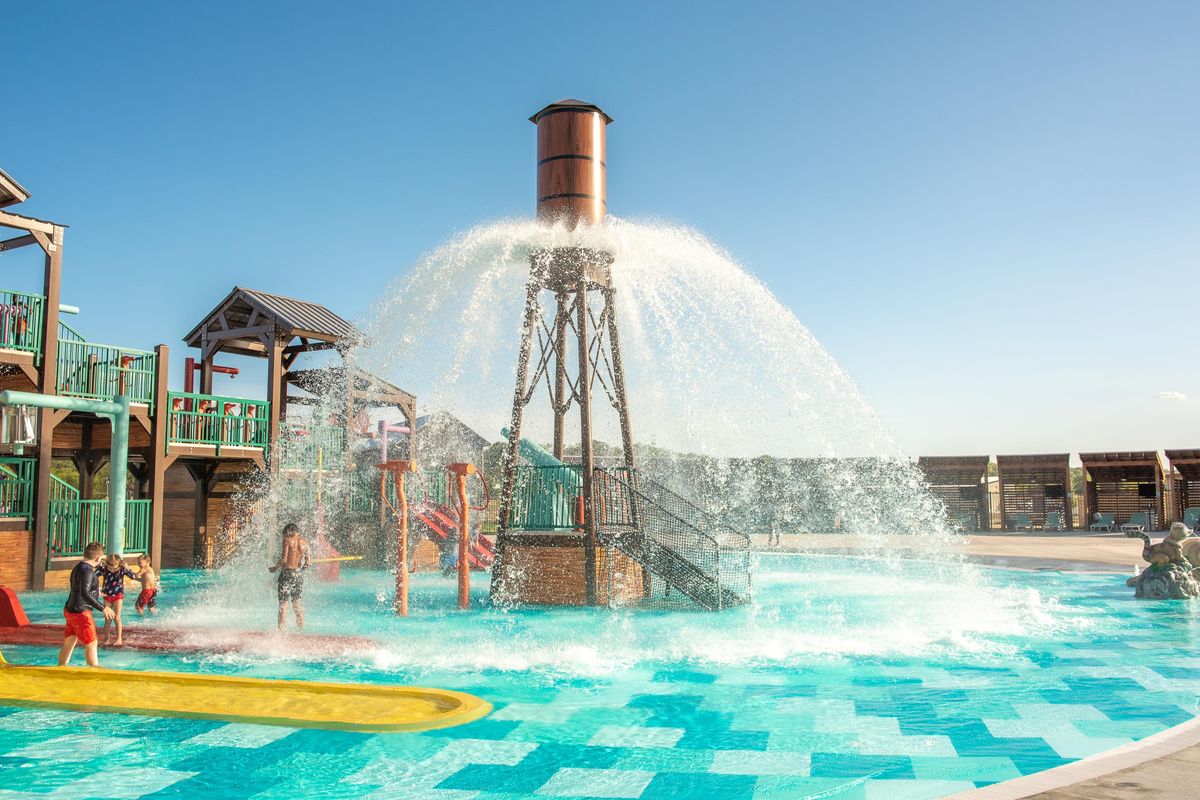 Camp Fimfo Waco
Camp Fimfo Waco, a brand new camping resort, is kicking off football and fall camping season in style! With top-notch amenities, premium accommodations, and 10 weekends of fall fun, there's no better place to have a fall camping getaway, especially if you're a Baylor football fan!
Fall promises to be a one-of-a-kind camping experience. From Sept. 16 to Nov. 24, weekends will be packed with fall-themed activities, including special Halloween weekends in October. Campers can enjoy activities like fall crafts, campground trick-or-treating, costume contests, site decorating, outdoor movie nights, and more!