Austonia AM
100% Austin news, info, and entertainment, straight to your inbox at 6 a.m. every morning.
In five minutes, you're fully informed and ready to start another great day in our city.
Get connected with our daily update
After a week of chaos—empty shelves, long lines and a high demand for non-perishables—Austinites are reporting that grocery stores are starting to restock and restabilize.
While some stores are still lacking a few basics such as bread or milk, others are restocked and ready to go in produce, frozen foods and bottled water.
On Monday afternoon, the Austonia staff took to their own neighborhood grocery stores to see what is and isn't back to normal.
---
Here are some store updates per our own reports:
Trader Joe's, 211 Walter Seaholm Dr. Ste. 100
No major shortages were found at Trader Joe's on Monday, a cashier told Operations Manager John Sullivan.
Reporter Laura Figi, said the same store was low on water, bread and eggs when she visited midday on Monday.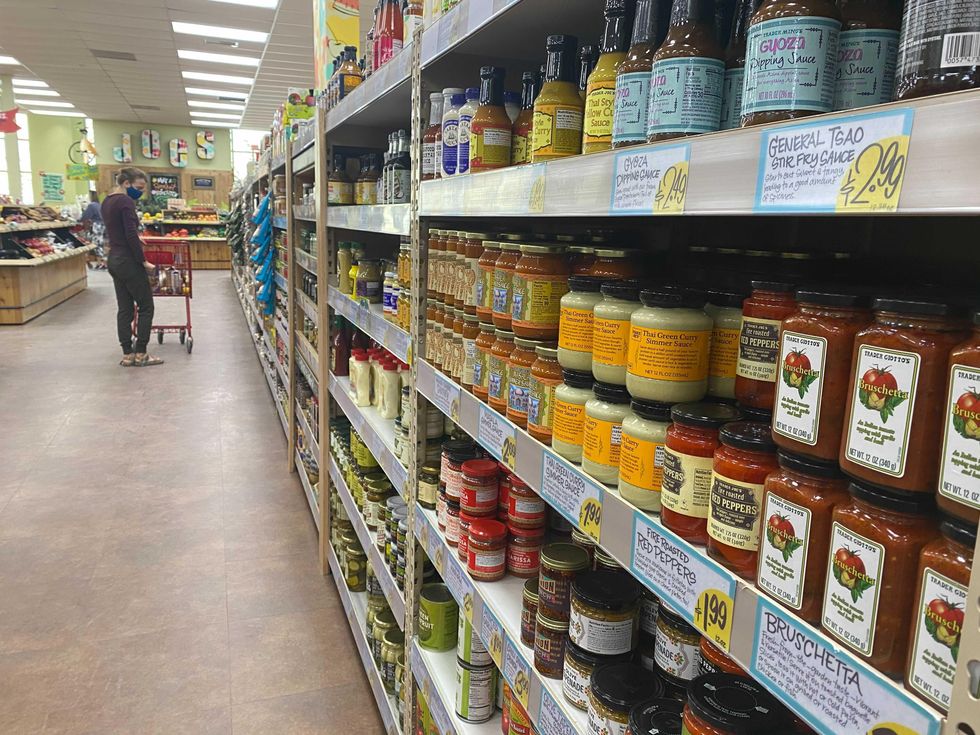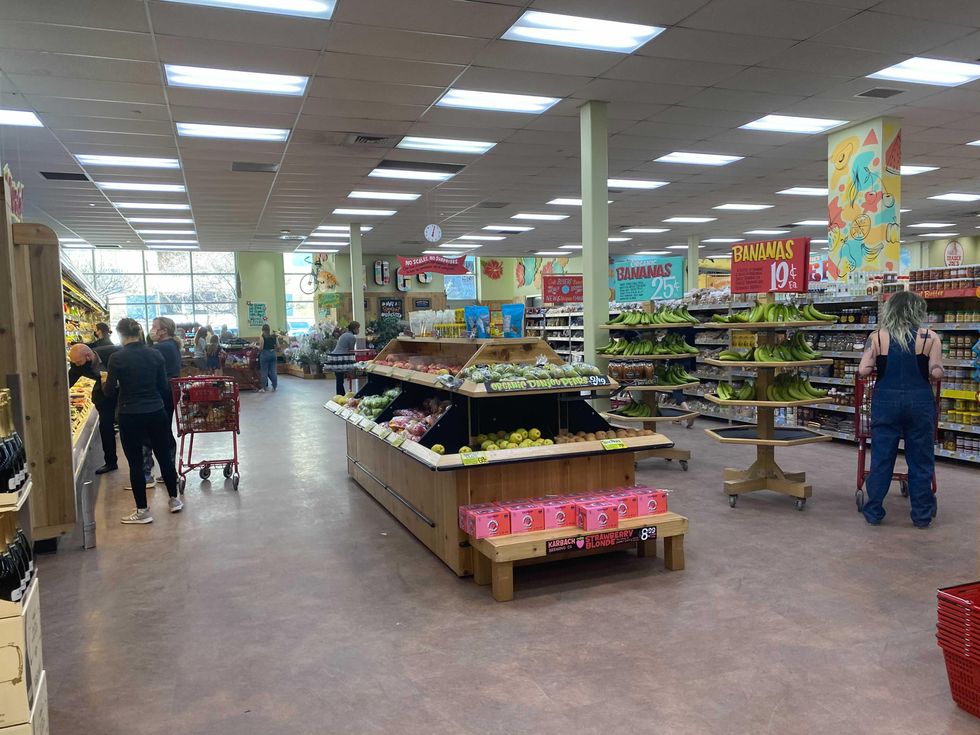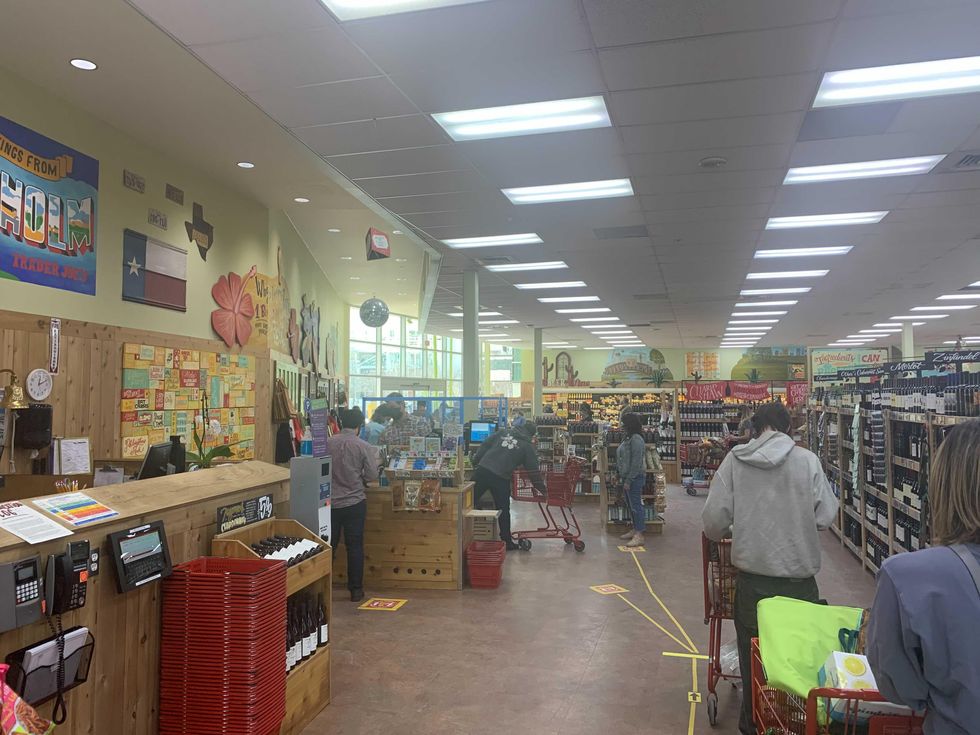 Hancock H-E-B, 1000 E. 41st St.
Senior Reporter Emma Freer said that milk, eggs and meat were noticibly restocked from when she last visited the store on Saturday. She reports there were no dairy products, and capacity limits applied to many basic items.

The water aisle was about a quarter to a third stocked, but still had plenty of bottles and gallon jugs available.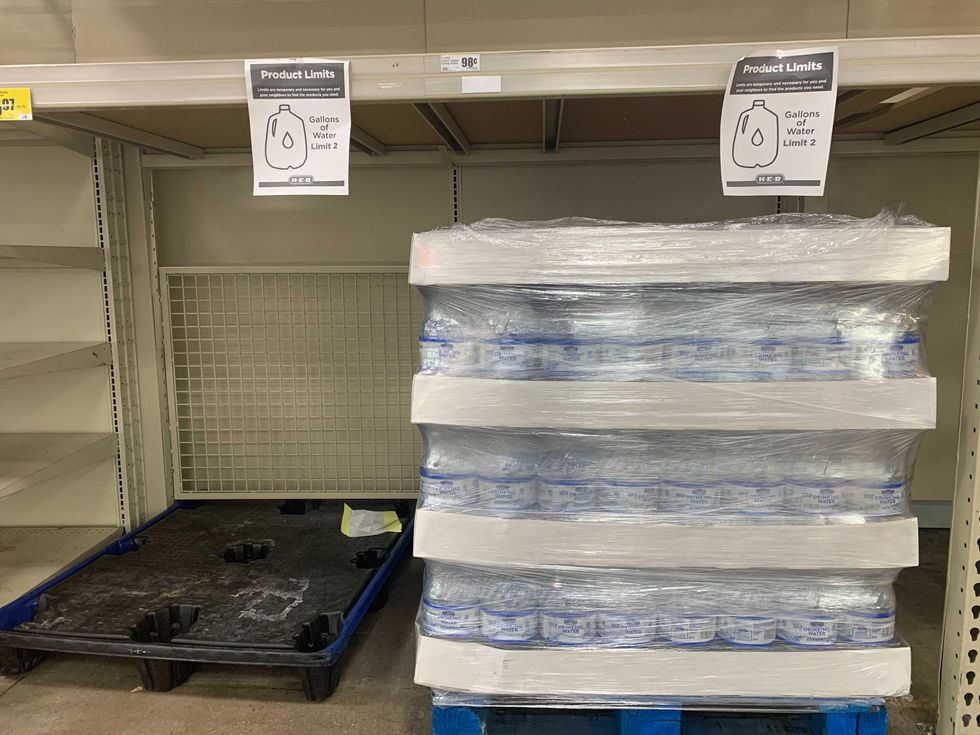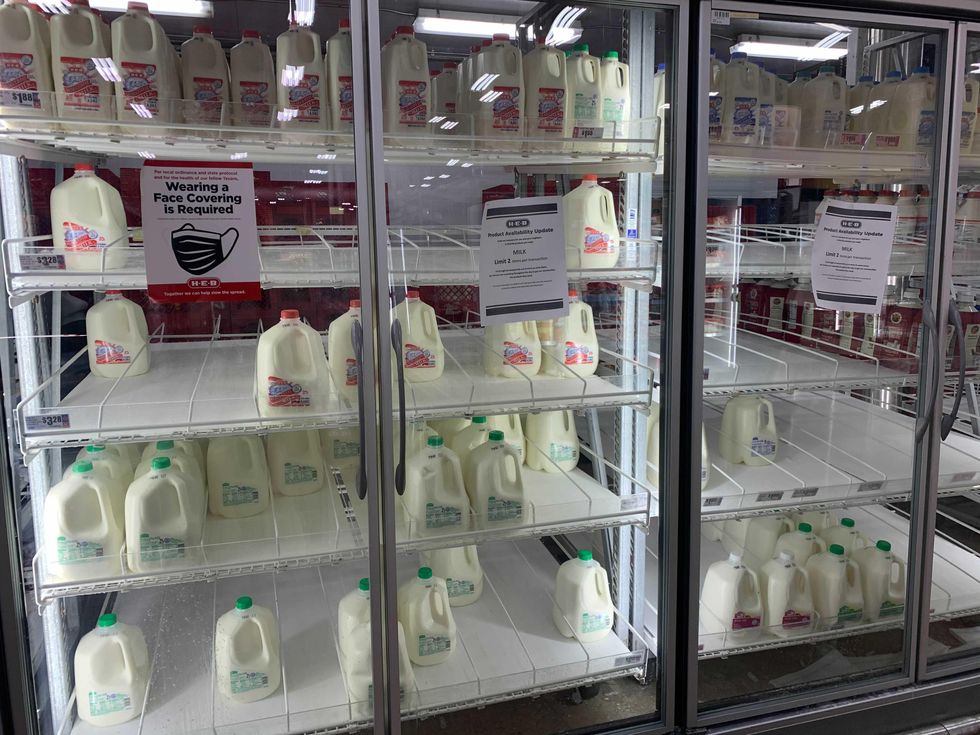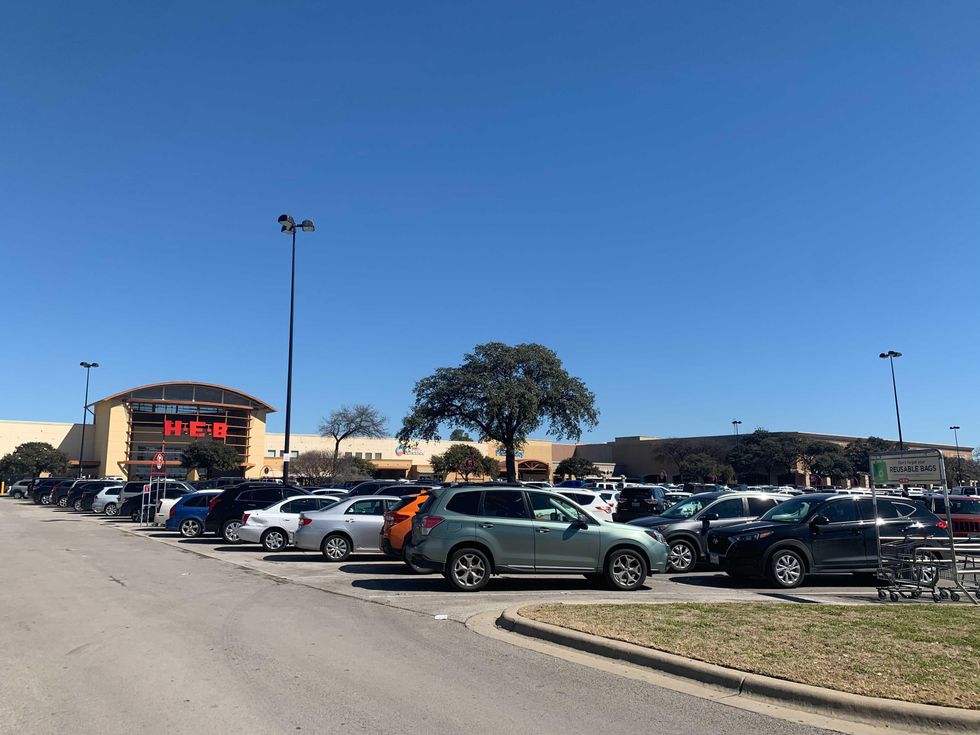 Fresh Plus, 408 E 43rd St.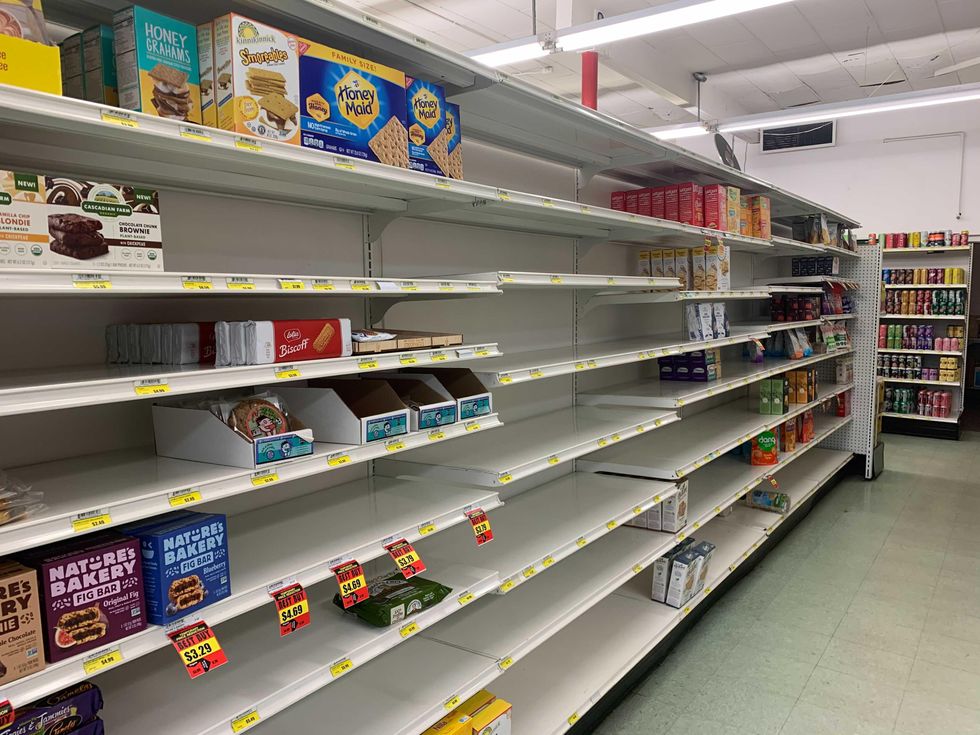 (Emma Freer/Austonia)
Freer said the store was partially out of stock but remained open.
Randalls, 2727 Exposition Blvd.
Austonia Publisher Mark Dewey said the store is operating normally, with no line. The store is currently busy but not crowded. He found there were plenty of highly-sought items, including meat, eggs and fresh produce. Frozen pizzas, paper products and chips were sold out, while bottled water was being restocked. Limits are placed on milk with two gallons available per customer.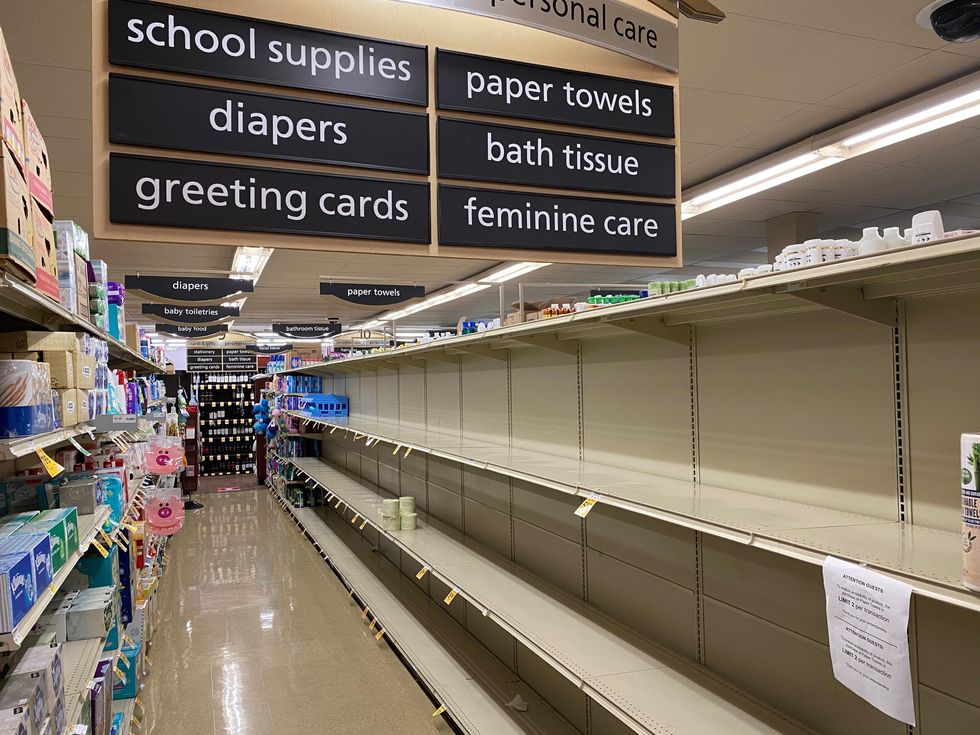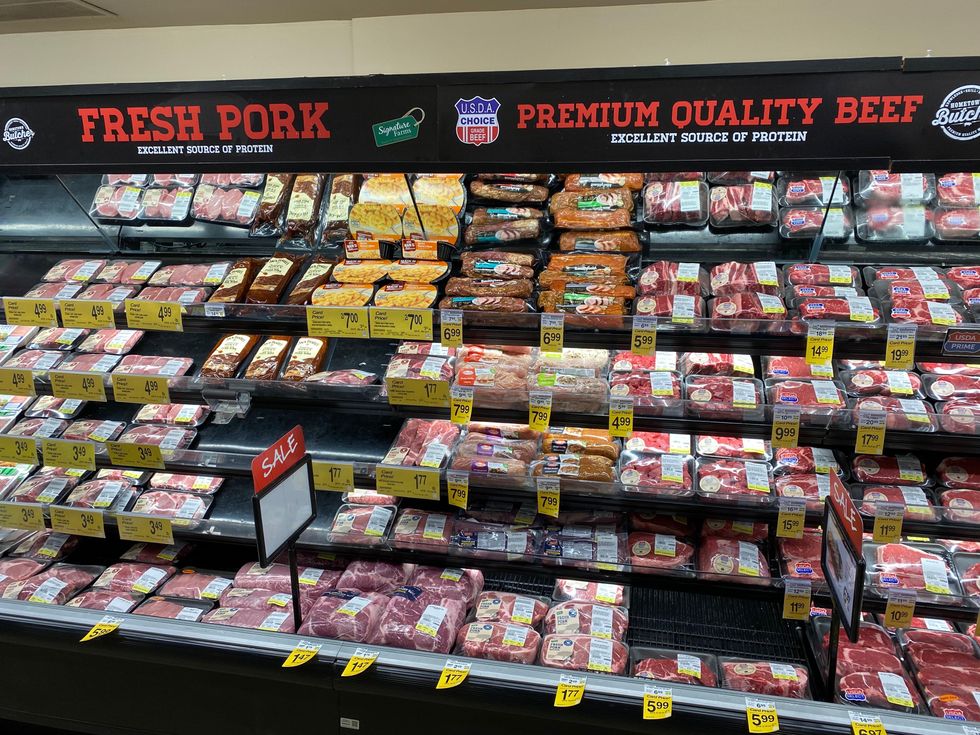 H-E-B, 2400 S. Congress
Austonia's Senior Producer Sonia Garcia said that most products in the store were stocked or being stocked by staff. She found the chips aisle to be the most vacant.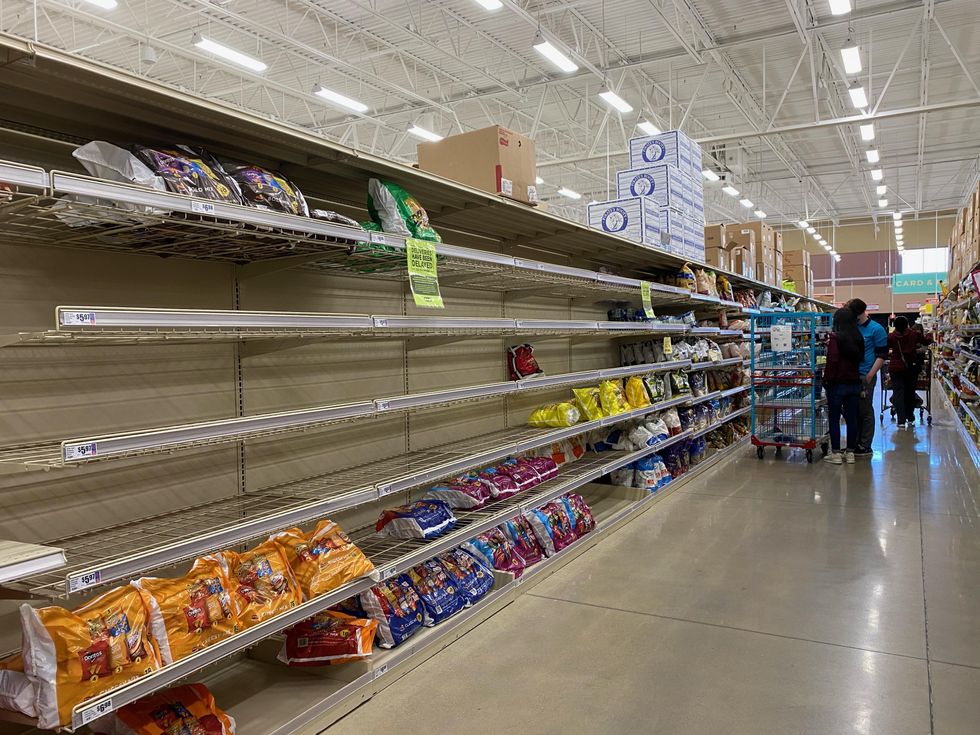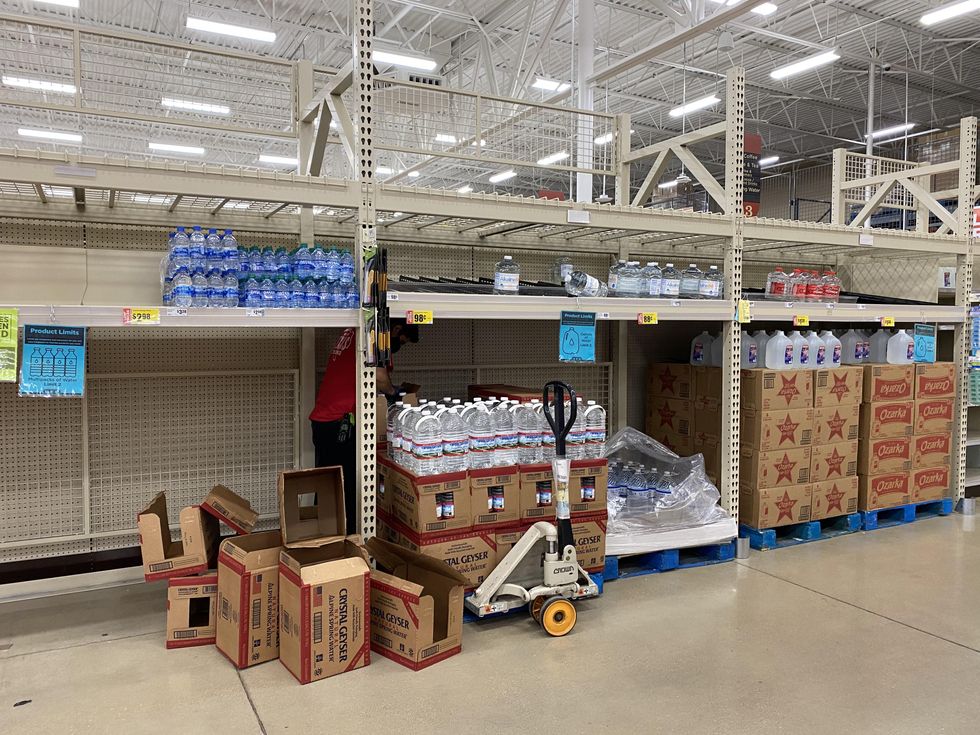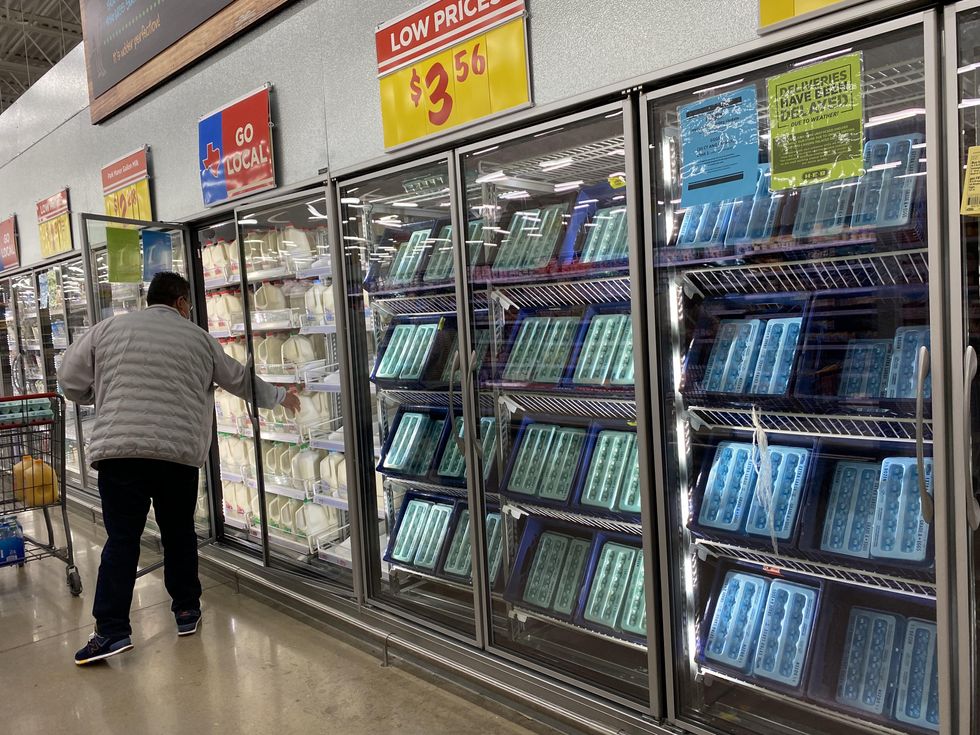 Southpark MeadowsTarget, 9500 S. IH 35​​
Garcia said that most non-perishables, meat and dairy products were wiped out. The only food section that looked stocked was the produce, she said.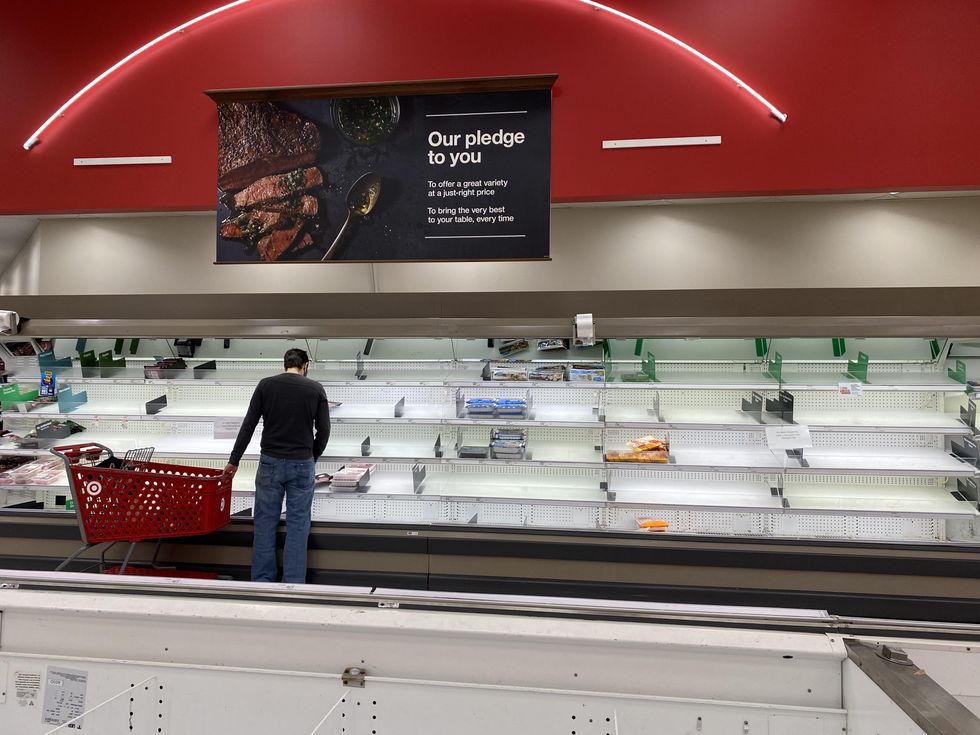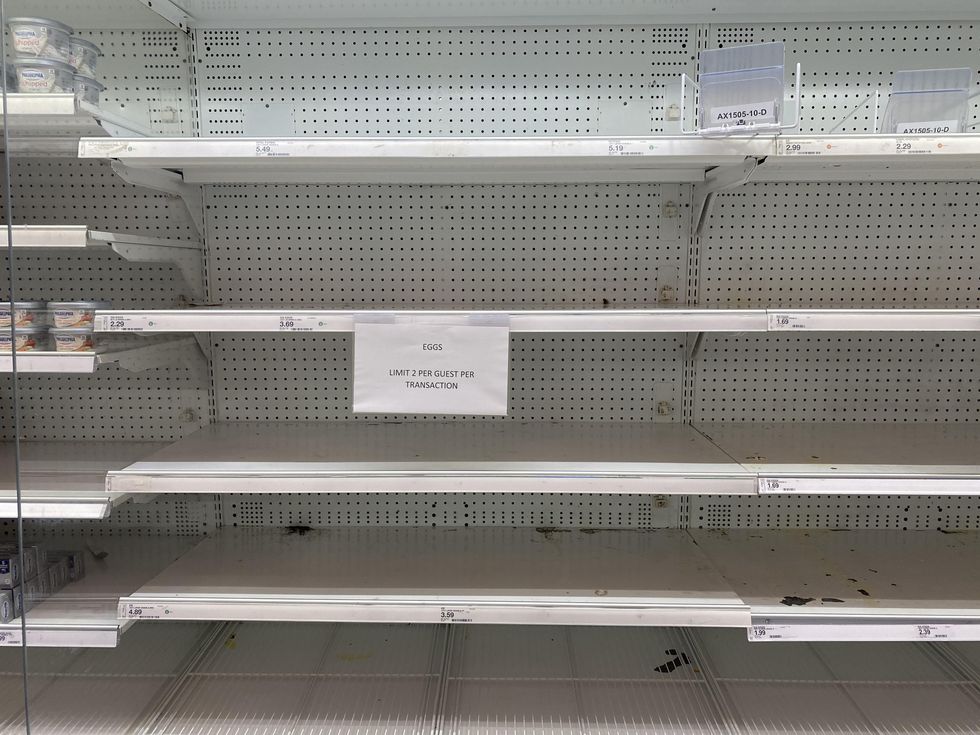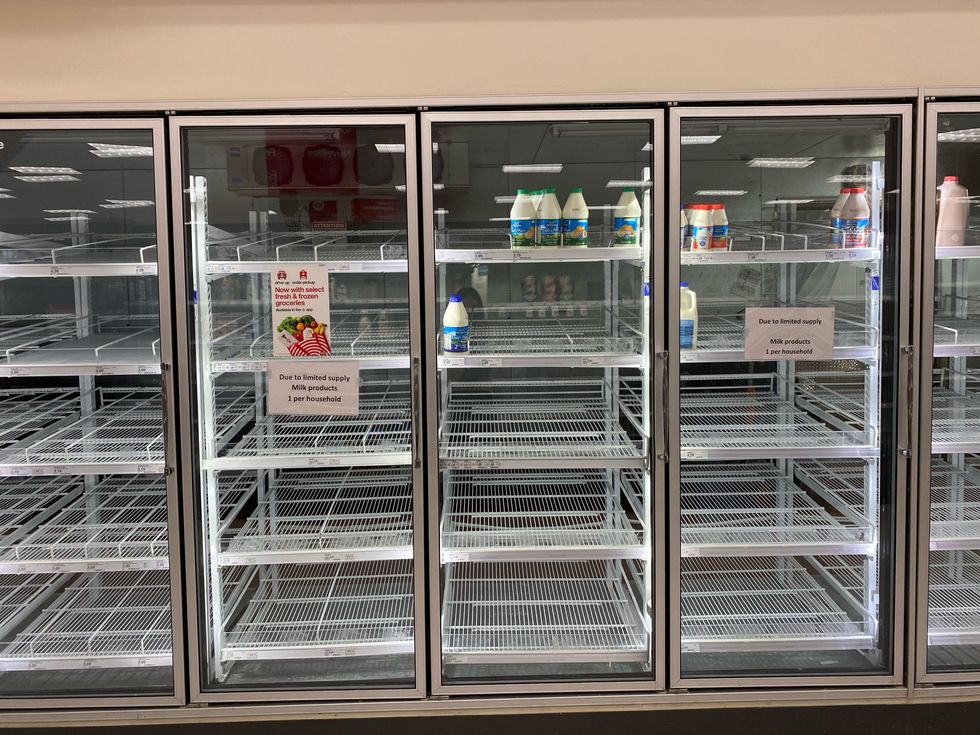 H-E-B, 2000 Ranch Road 620 S
(Leslee Bassman/Austonia)
At H-E-B Lakeway, Austonia's Leslee Bassman said the store lacked water, while paper towels and frozen pizzas were in short supply.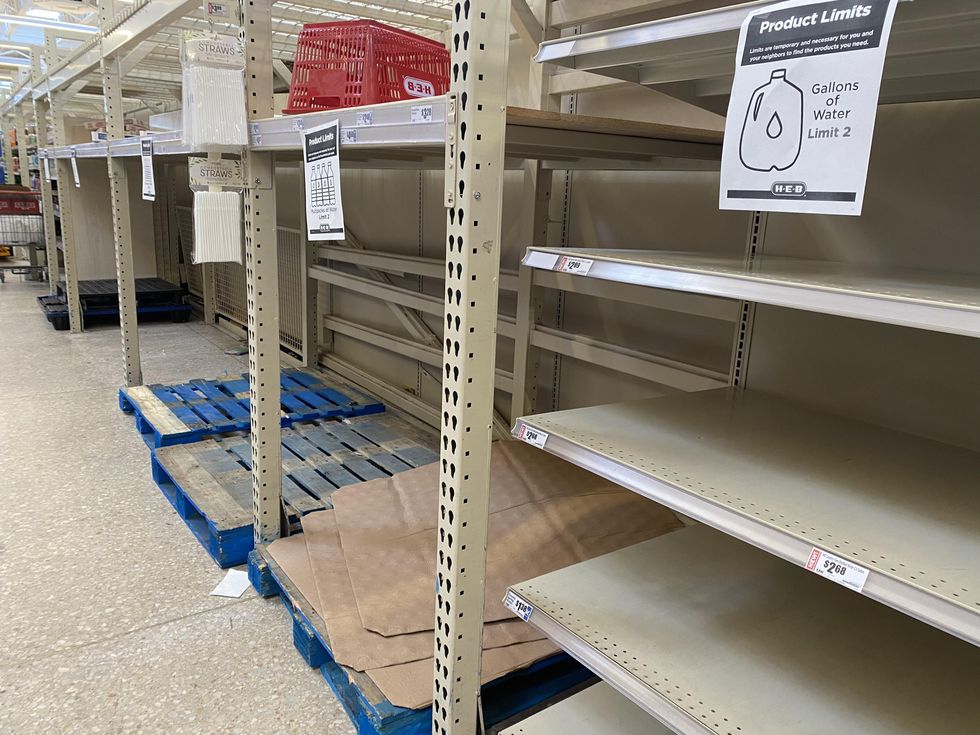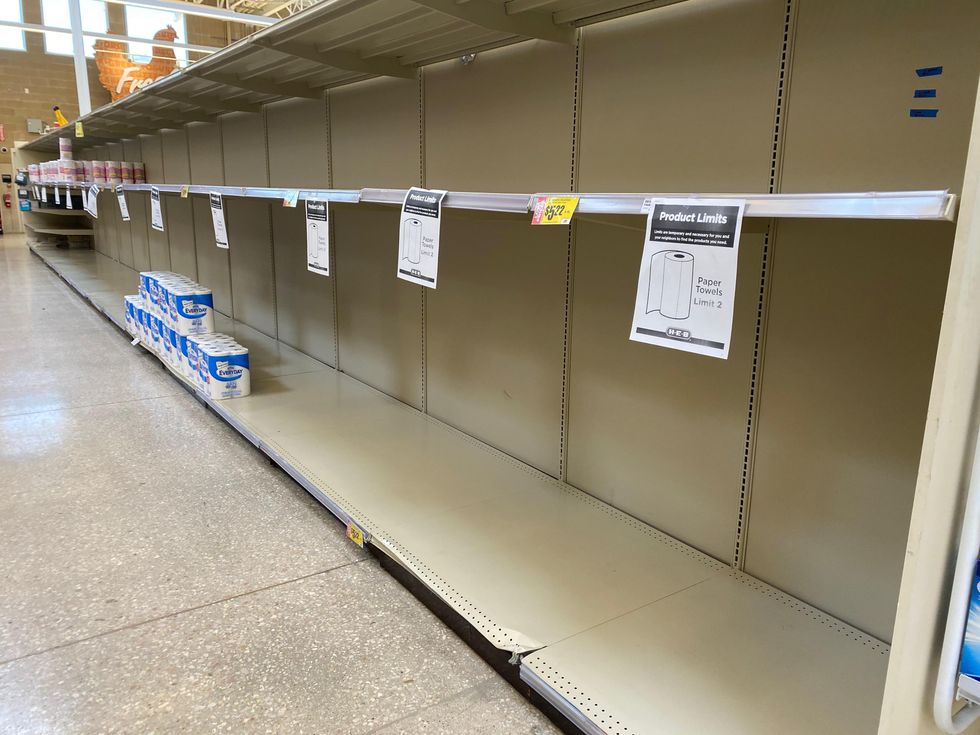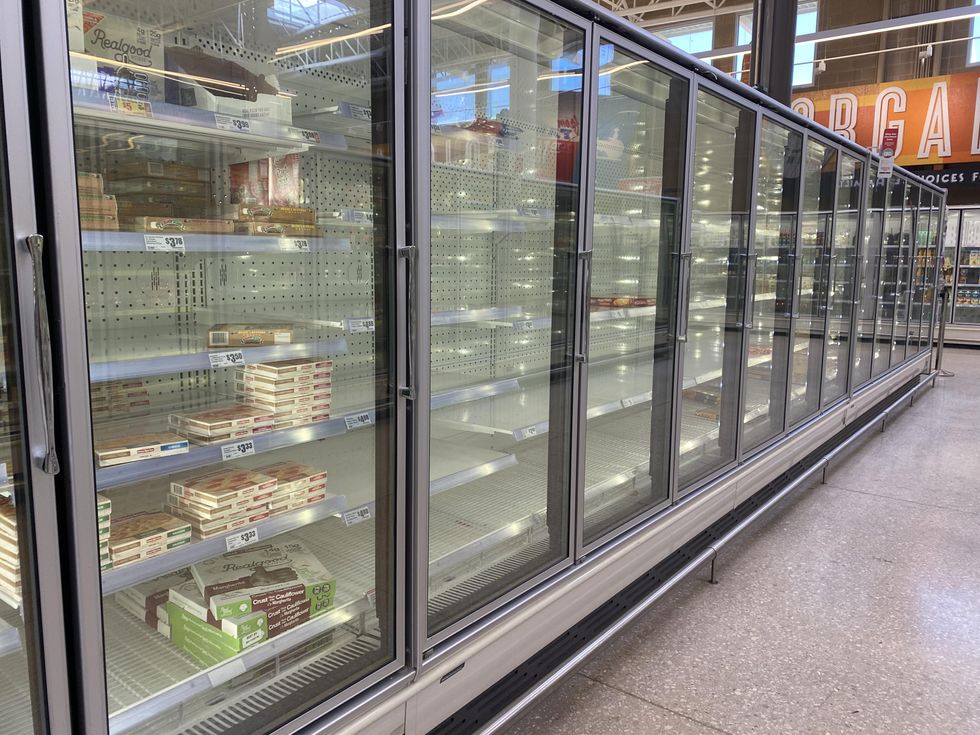 CVS, 2610 Lake Austin Blvd.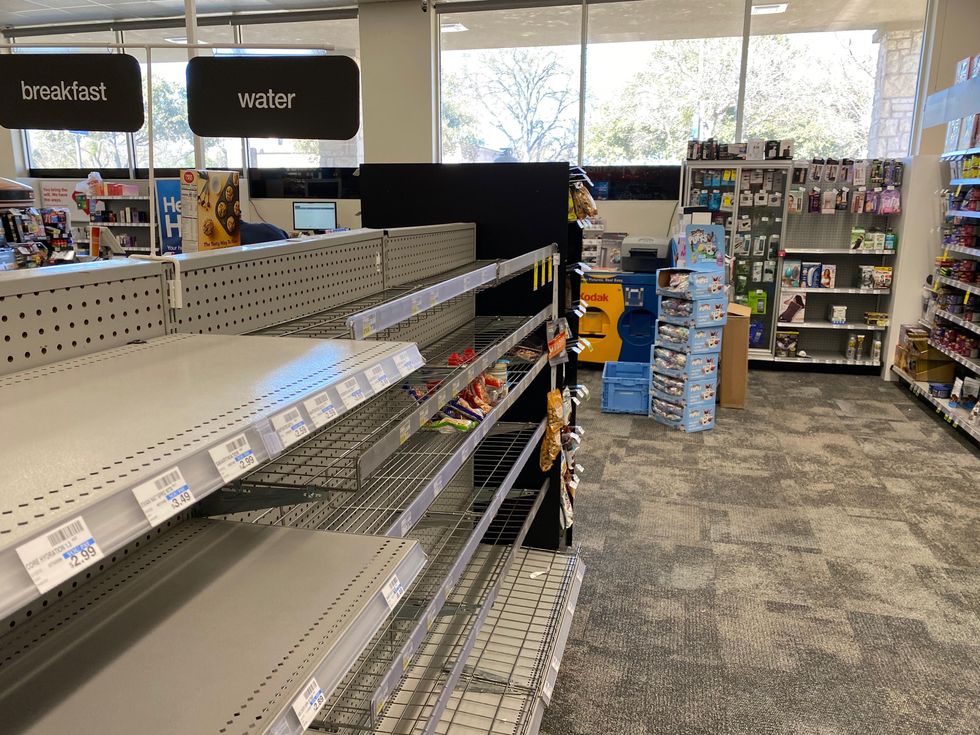 (Mark Dewey/Austonia)
Dewey said that the store is out of water, breakfast foods and beer but still has health products, snacks, wine and some paper products available.
7-Eleven, 2620 Lake Austin Blvd.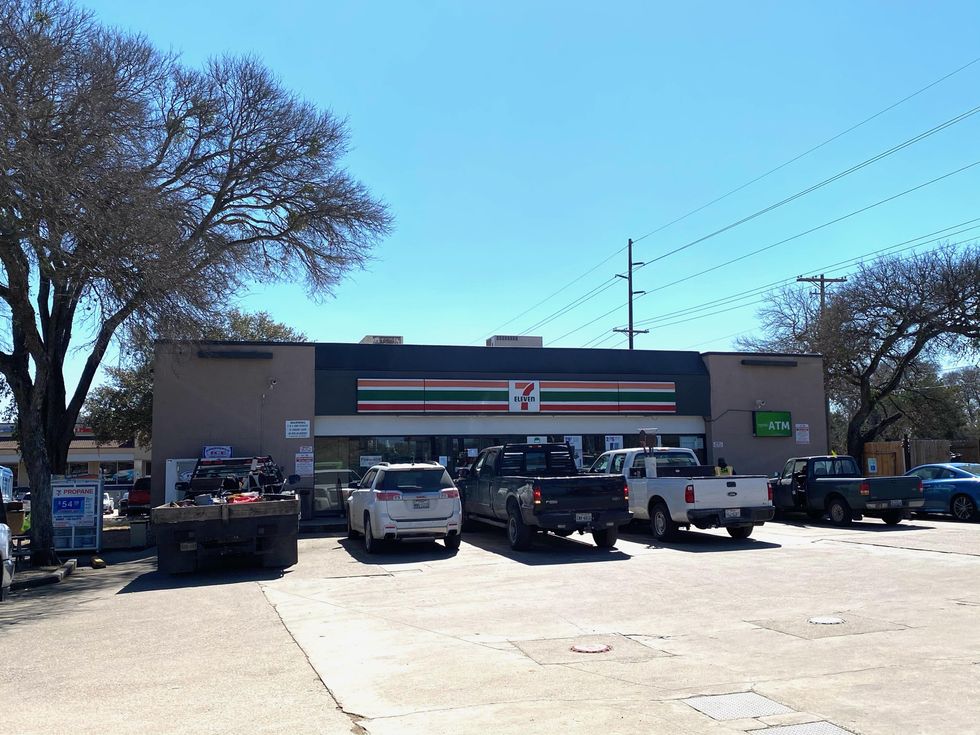 (Mark Dewey/Austonia)
Dewey said that the store was well-stocked in snacks, candy and beer, but water and baked goods were limited.
Randalls, 2301 Ranch Road 620 S.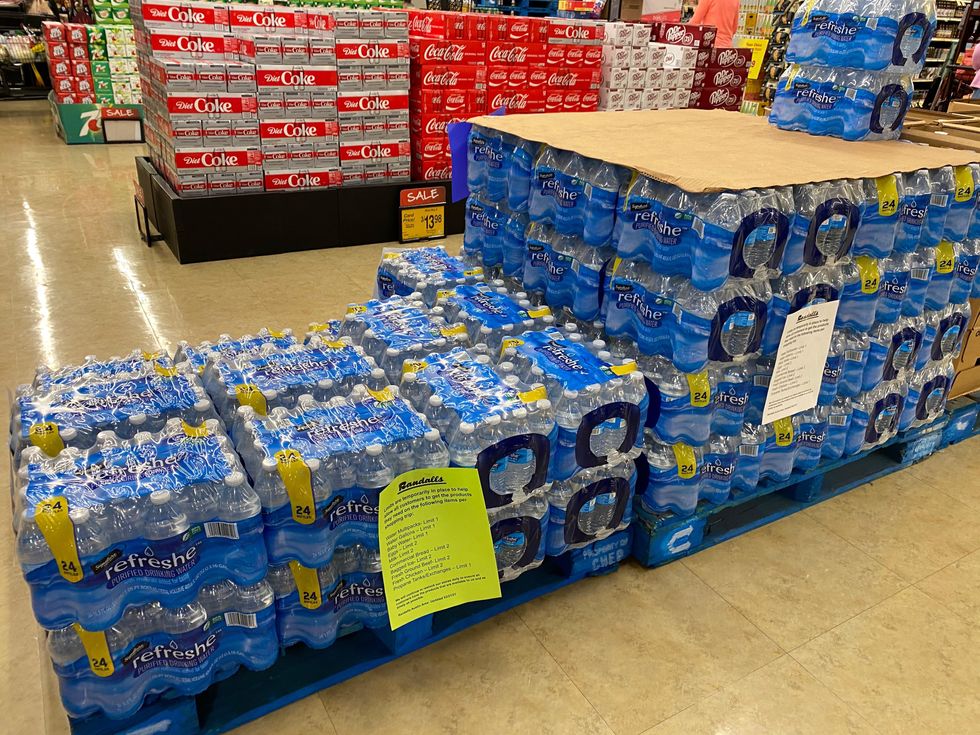 (Leslee Bassman/Austonia)
Bassman said that the store was generally stocked, including water, which had customer limits.
Target, 5300 S. Mopac
Austonia's Kristin Finan found this Target to be just as empty as the one on I-35. Canned and frozen foods shelves were almost completely empty.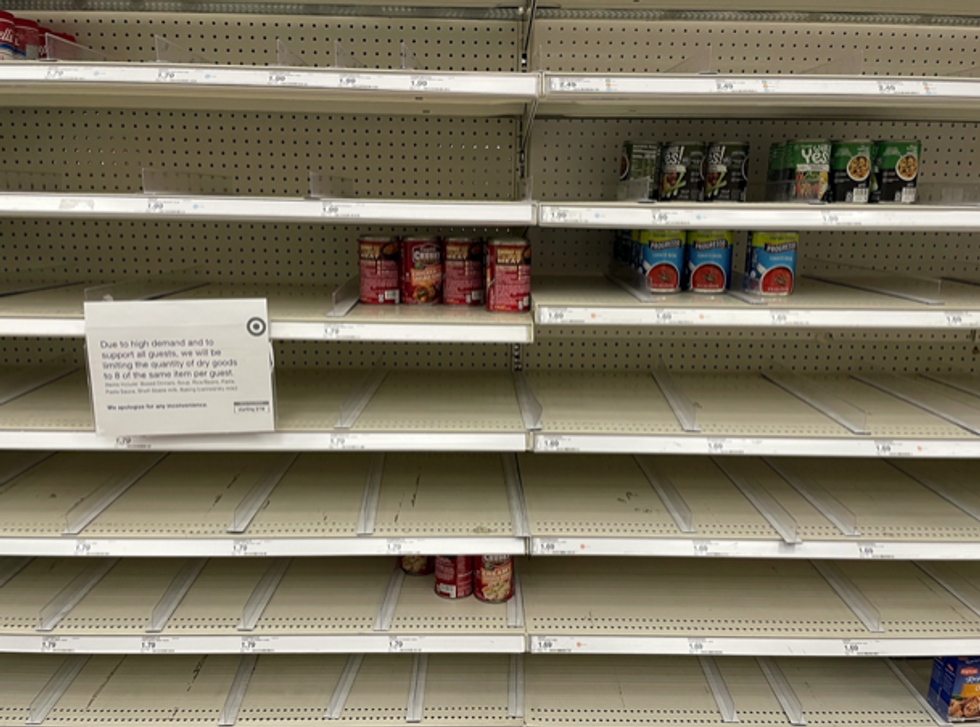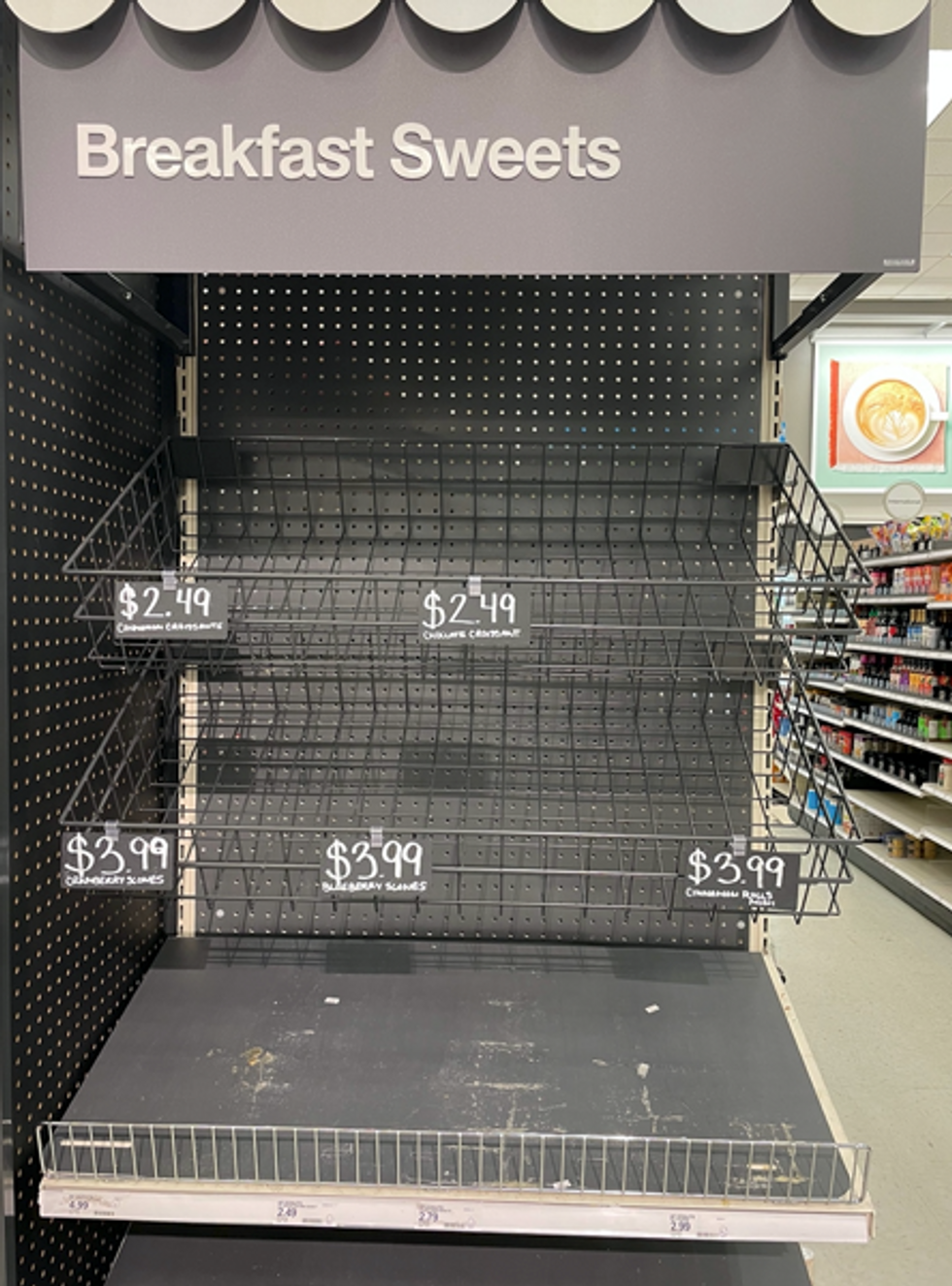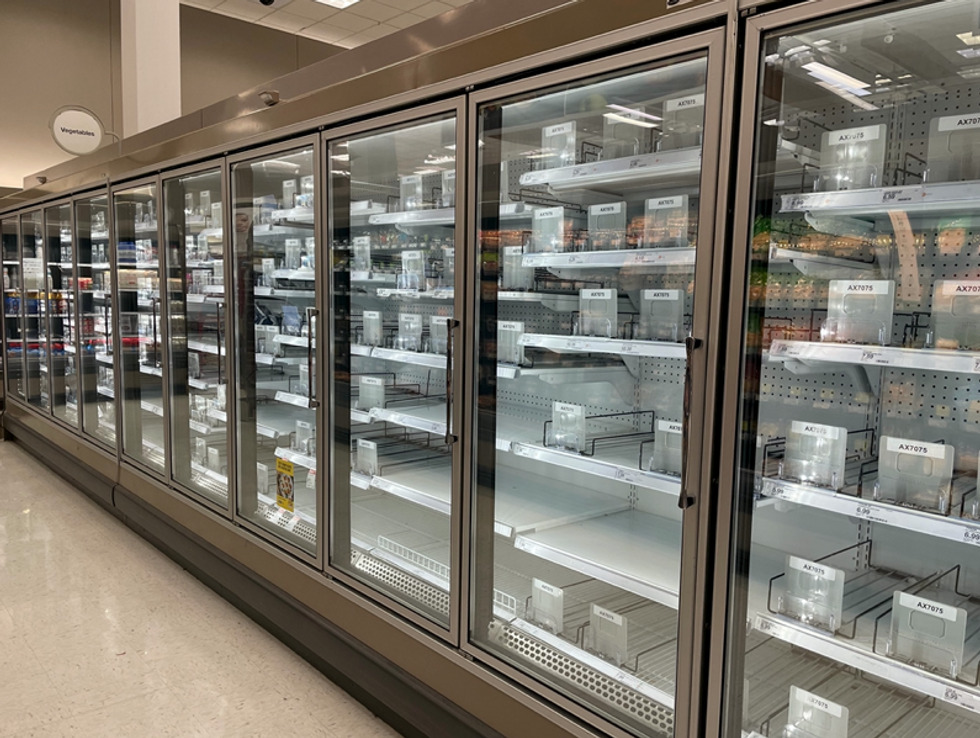 Product Limits
While many stores have regained some normalcy, the following groceries have placed limits on certain products or report having limited stock as of Monday:
Matthew McConaughey is reportedly weighing a run for Texas governor in 2022.
The Austin resident and Oscar winner has been "quietly making calls to influential people in Texas political circles, including a deep-pocketed moderate Republican and energy CEO" as he decides whether to run, according to Politico.
McConaughey said a gubernatorial run is "a true consideration" while on a March episode of Houston's "The Balanced Voice" podcast.
Although most political strategists doubt McConaughey's commitment and viability as a candidate, some are still intrigued by the possibility.
"I find it improbable, but it's not out of the question," Karl Rove, a top Republican strategist with a long history in Austin, told the political news site. He added that the big question is whether McConaughey would run as a Republican, a Democrat or an independent.
Brendan Steinhauser, an Austin-based GOP strategist, told Politico he's surprised McConaughey isn't being taken more seriously. "Celebrity in this country counts for a lot," he said. "It's not like some C-list actor no one likes. He has an appeal."

Texas Gov. Greg Abbott plans to run for a third term and remains popular among Republican voters, 77% of whom approve of his performance as of April, according to the Texas Politics Project.
Some strategists believe an independent McConaughey run would benefit Abbott. But a recent poll from The Dallas Morning News and the University of Texas at Tyler found that McConaughey would beat Abbott, 45% to 33%, with 22% opting for someone else.
Mimi Swartz, an executive editor at Texas Monthly, mulled a McConaughey run in a recent opinion essay from the New York Times. "Texas may not be ready for a philosopher king as a candidate, much less governor," she wrote. "May the best man win, man."
Some JuiceLand production facility workers and storefront employees are organizing to demand wage increases, better working conditions (including air conditioning in the warehouse) and pay transparency, among other asks. They are also calling on staff to strike and customers to boycott the Austin-based company until their demands are met.
JuiceLand responded on Saturday. "We are listening," the company wrote on their Instagram story. "JuiceLand crew now makes guaranteed $15 an hour or more companywide."
JuiceLand, which was founded in 2001 by Matt Shook and now has 35 locations in Austin, Houston and Dallas, acknowledged the rising cost of living across Texas and the added stress of the pandemic in an email to employees on Saturday, part of which @juicelandworkersrights shared on social media. "There's no denying that times are tough and financial security means more now than ever," the company wrote.
Organized JuiceLand workers rejected this proposal, according to a recent post on the @juicelandworkersrights Instagram account, and reiterated their demands.
"Cost of living in Austin is rising exponentially and will only continue to get worse with the tech boom," the post read. "$15 is barely a sustainable living."

Related Articles Around the Web