Get connected with our daily update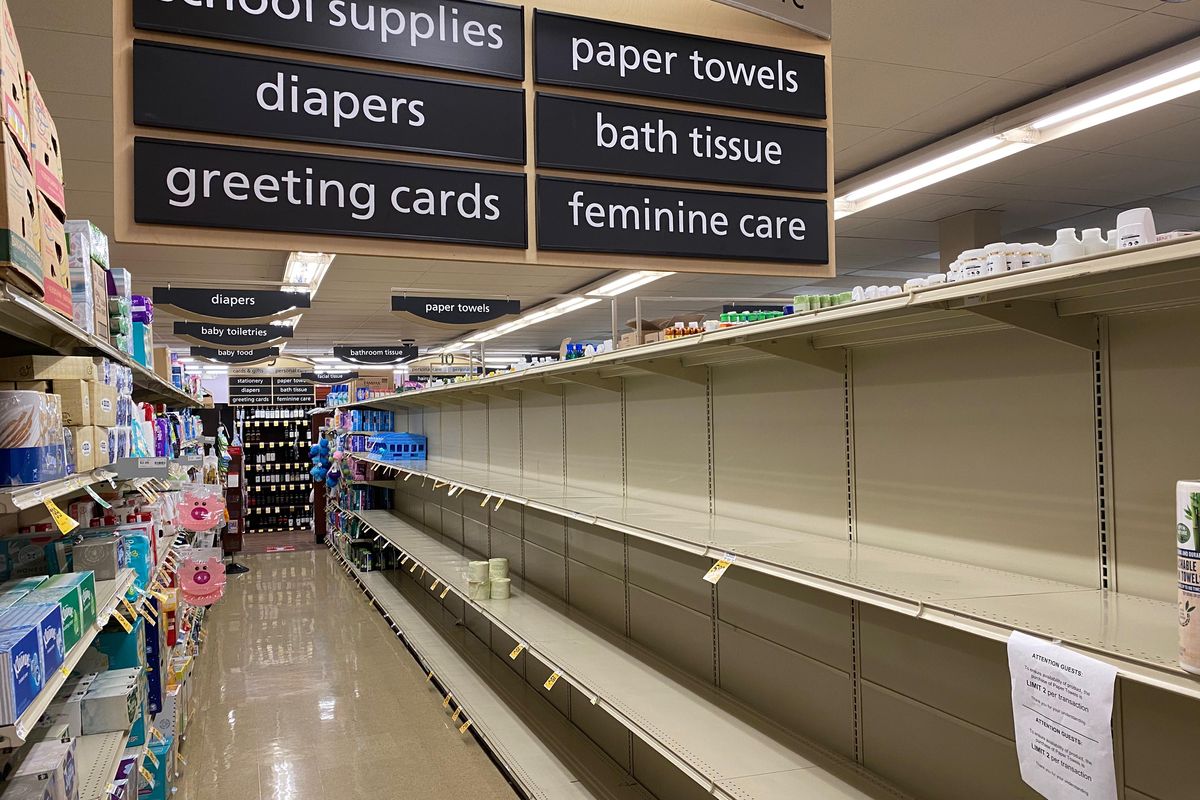 After a week of chaos—empty shelves, long lines and a high demand for non-perishables—Austinites are reporting that grocery stores are starting to restock and restabilize.
While some stores are still lacking a few basics such as bread or milk, others are restocked and ready to go in produce, frozen foods and bottled water.
On Monday afternoon, the Austonia staff took to their own neighborhood grocery stores to see what is and isn't back to normal.
---
Here are some store updates per our own reports:
Trader Joe's, 211 Walter Seaholm Dr. Ste. 100
No major shortages were found at Trader Joe's on Monday, a cashier told Operations Manager John Sullivan.
Reporter Laura Figi, said the same store was low on water, bread and eggs when she visited midday on Monday.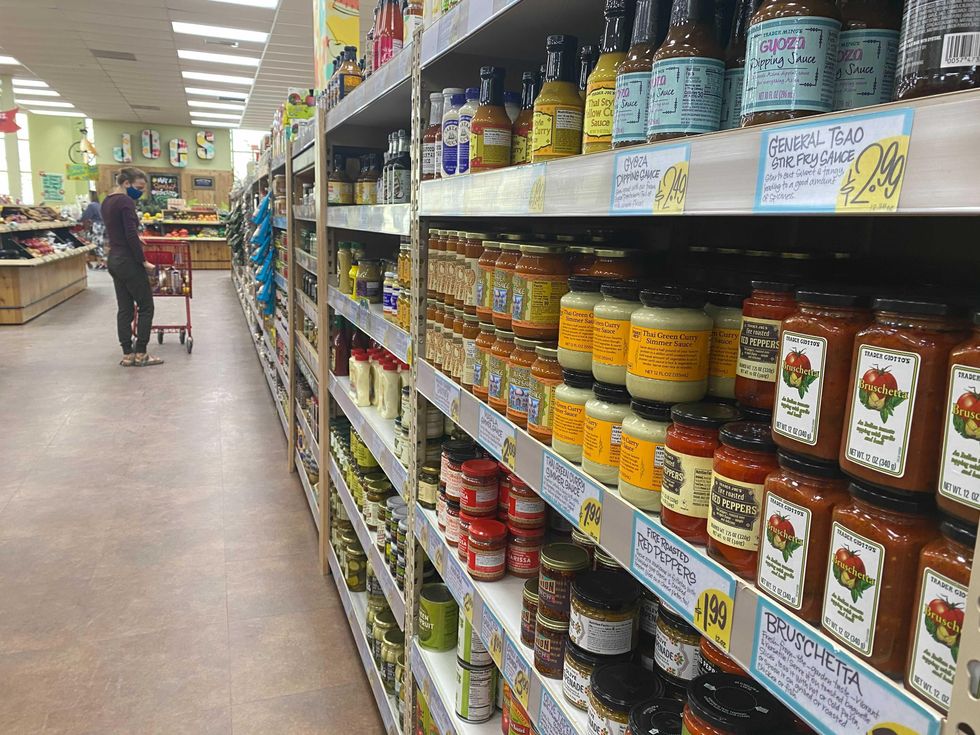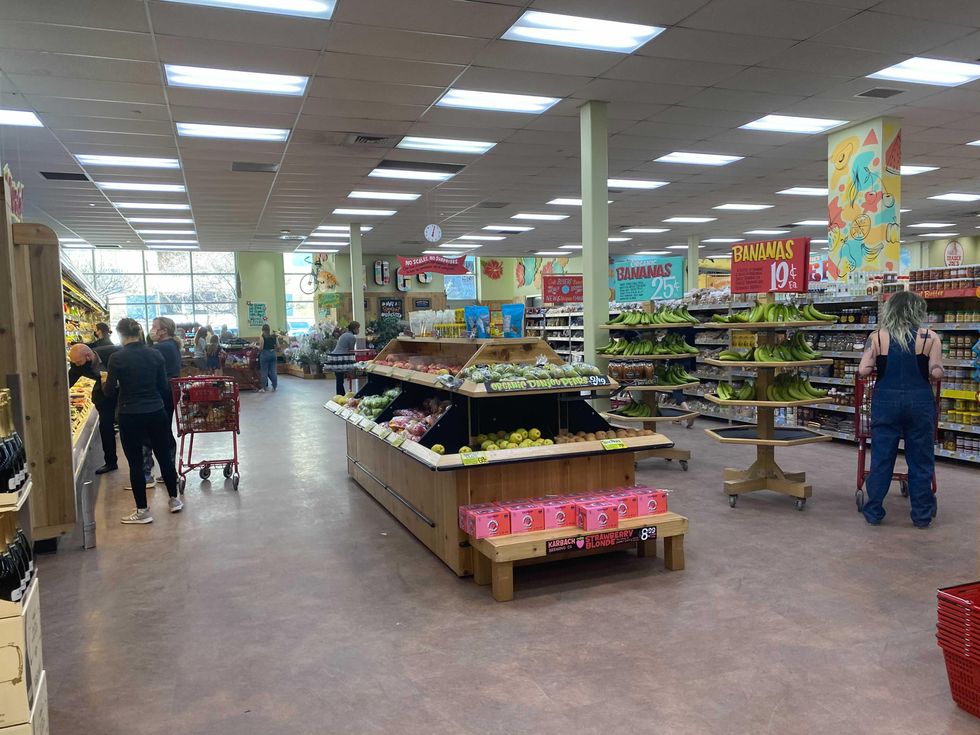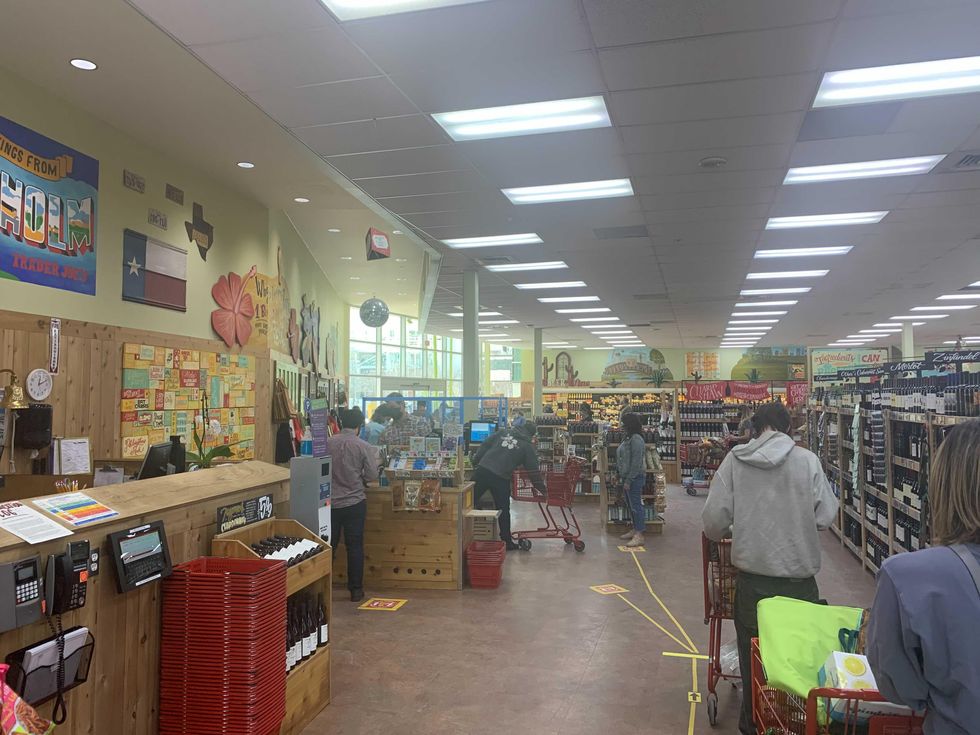 Hancock H-E-B, 1000 E. 41st St.
Senior Reporter Emma Freer said that milk, eggs and meat were noticibly restocked from when she last visited the store on Saturday. She reports there were no dairy products, and capacity limits applied to many basic items.

The water aisle was about a quarter to a third stocked, but still had plenty of bottles and gallon jugs available.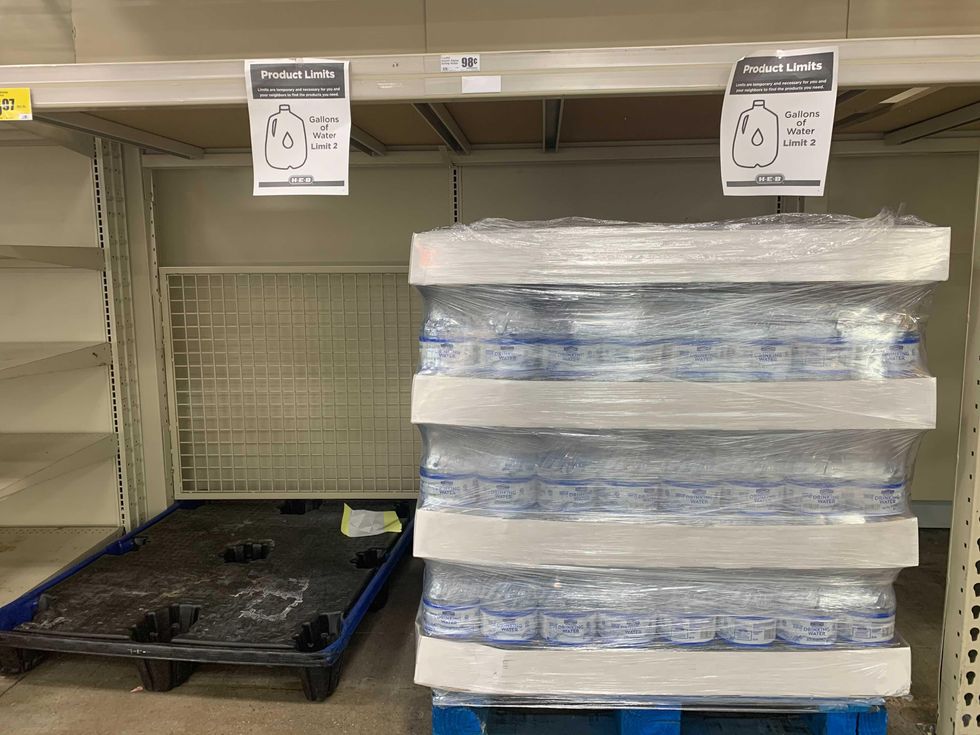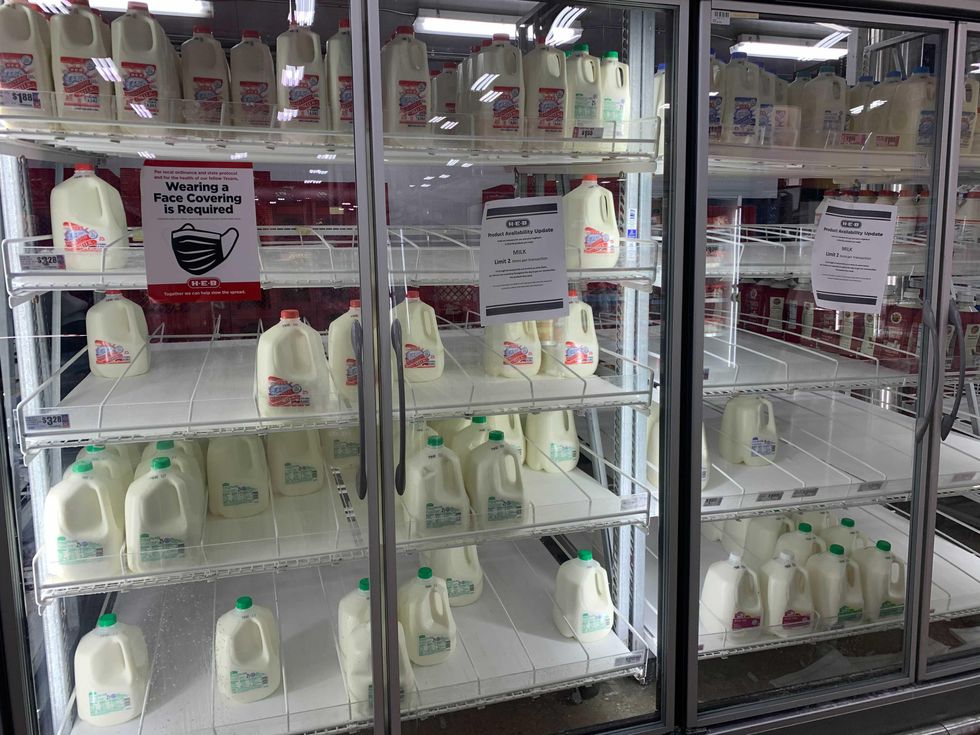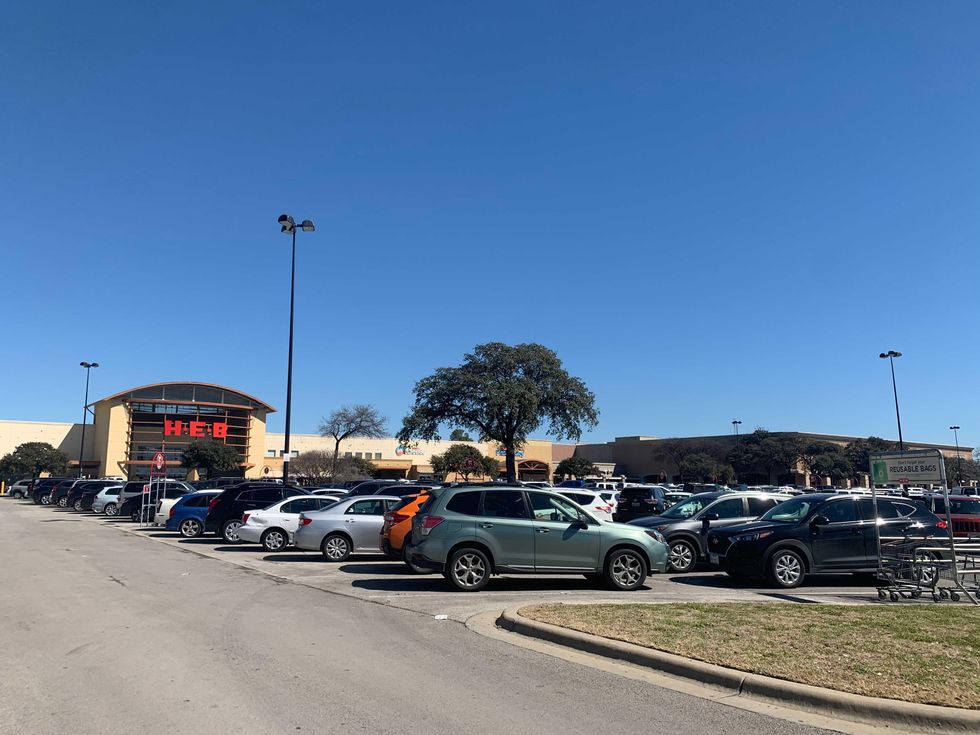 Fresh Plus, 408 E 43rd St.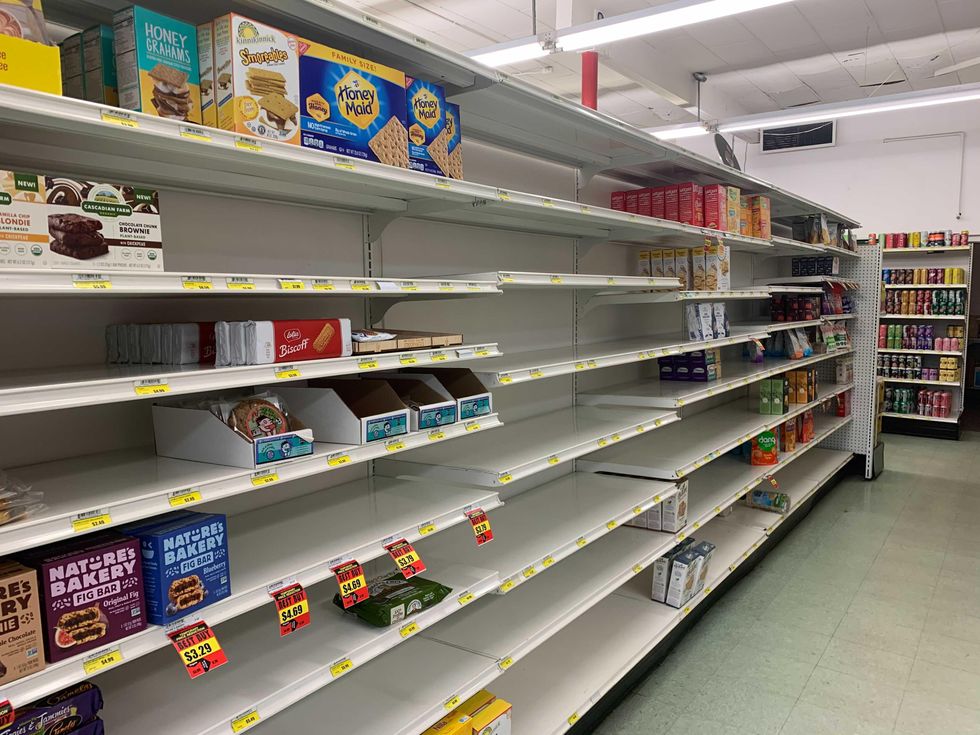 (Emma Freer/Austonia)
Freer said the store was partially out of stock but remained open.
Randalls, 2727 Exposition Blvd.
Austonia Publisher Mark Dewey said the store is operating normally, with no line. The store is currently busy but not crowded. He found there were plenty of highly-sought items, including meat, eggs and fresh produce. Frozen pizzas, paper products and chips were sold out, while bottled water was being restocked. Limits are placed on milk with two gallons available per customer.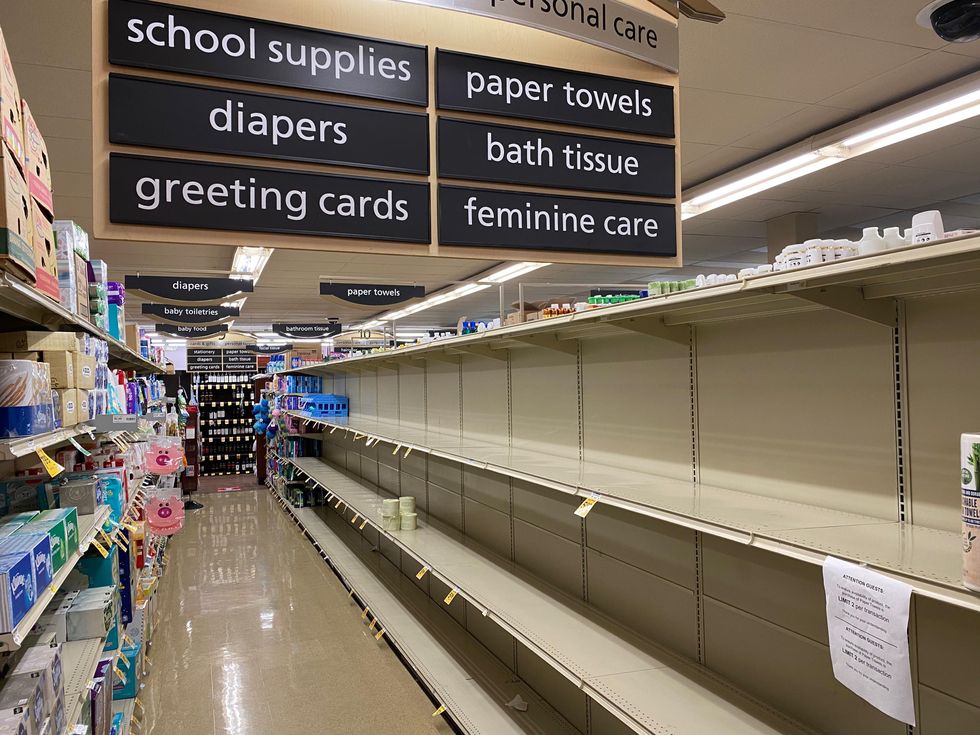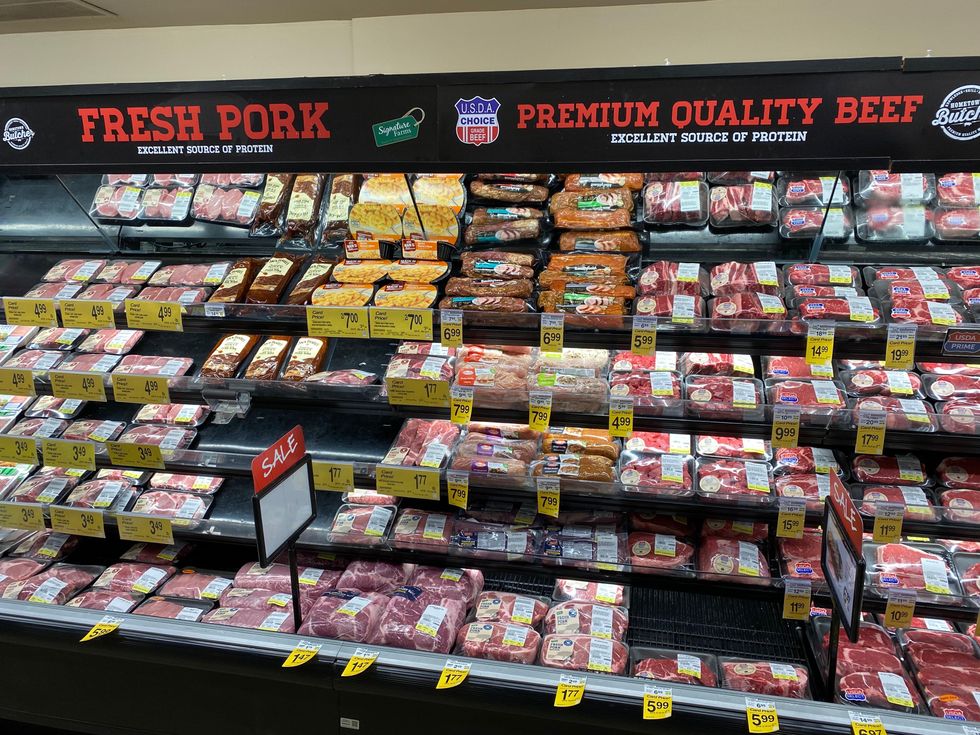 H-E-B, 2400 S. Congress
Austonia's Senior Producer Sonia Garcia said that most products in the store were stocked or being stocked by staff. She found the chips aisle to be the most vacant.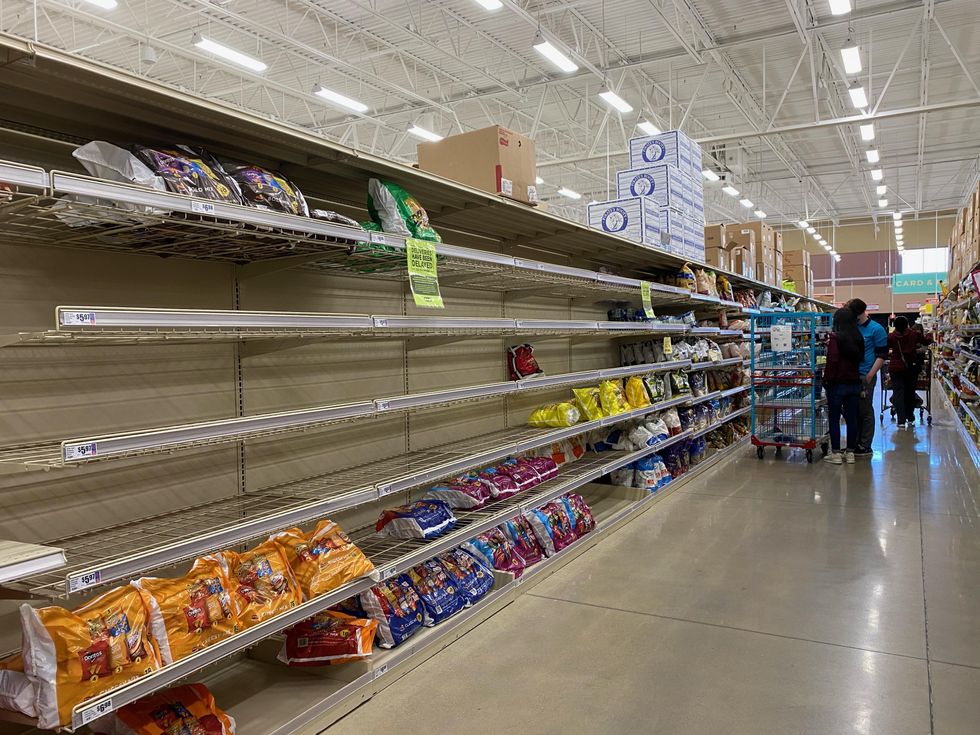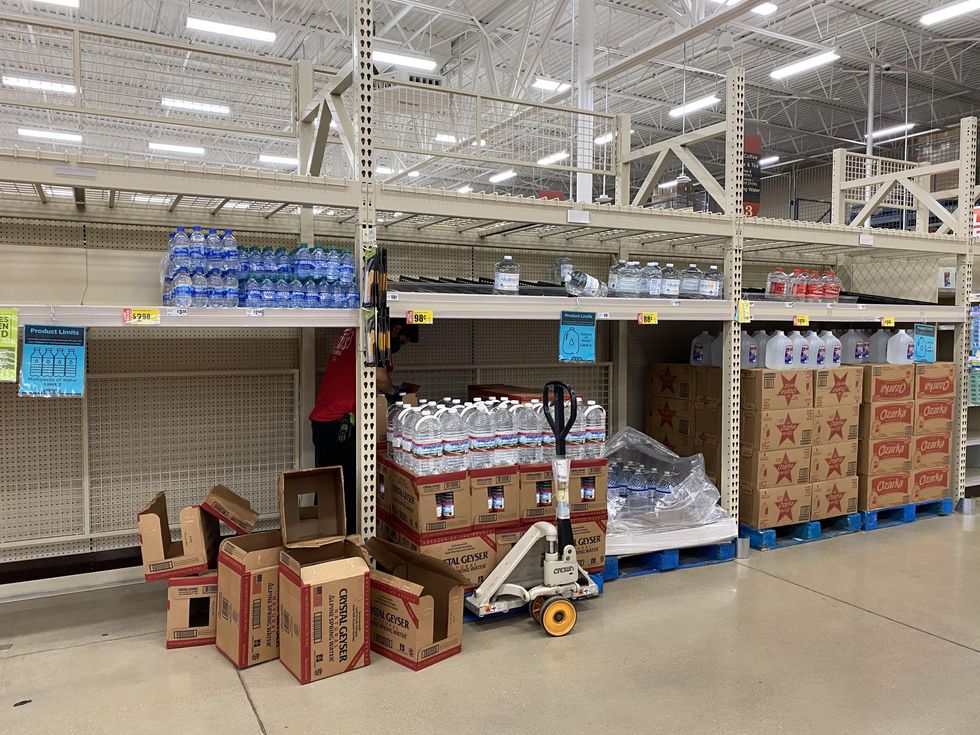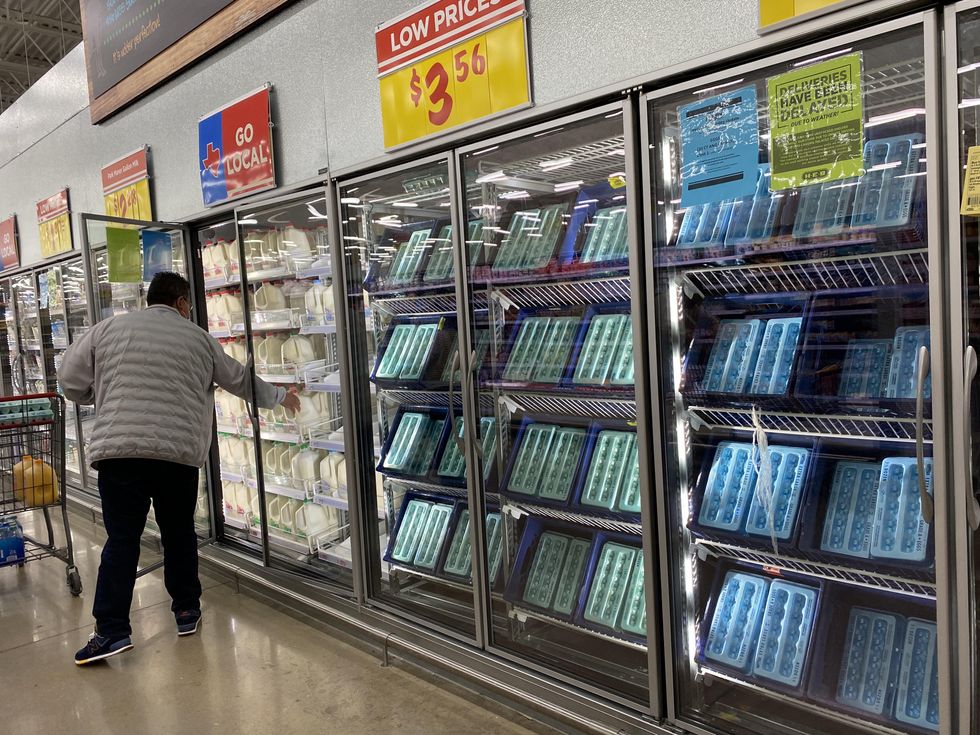 Southpark MeadowsTarget, 9500 S. IH 35​​
Garcia said that most non-perishables, meat and dairy products were wiped out. The only food section that looked stocked was the produce, she said.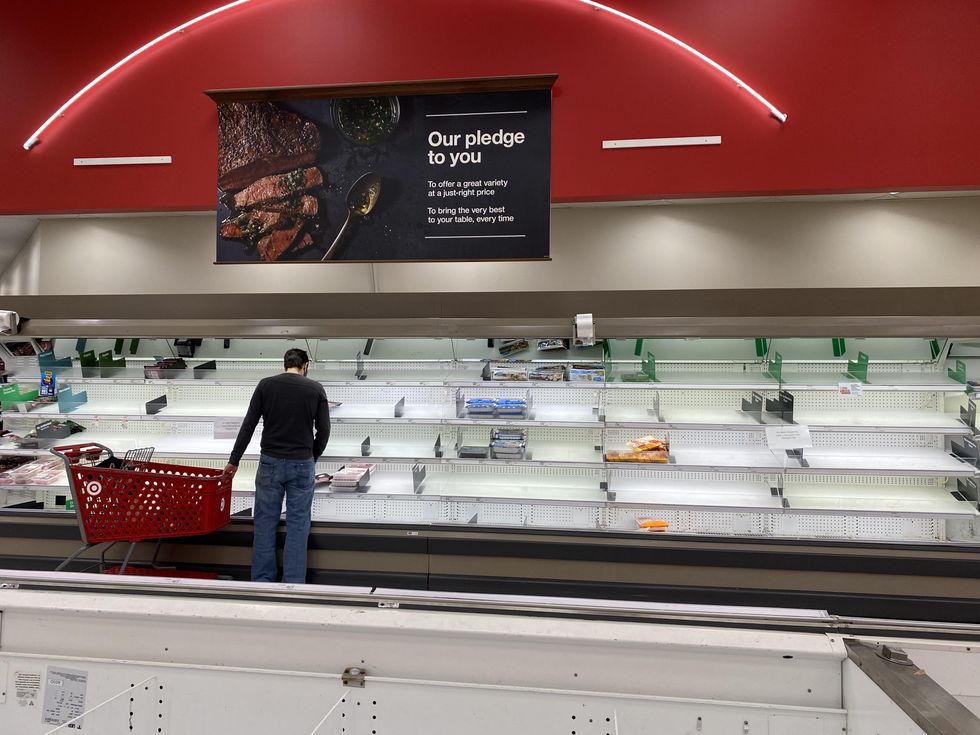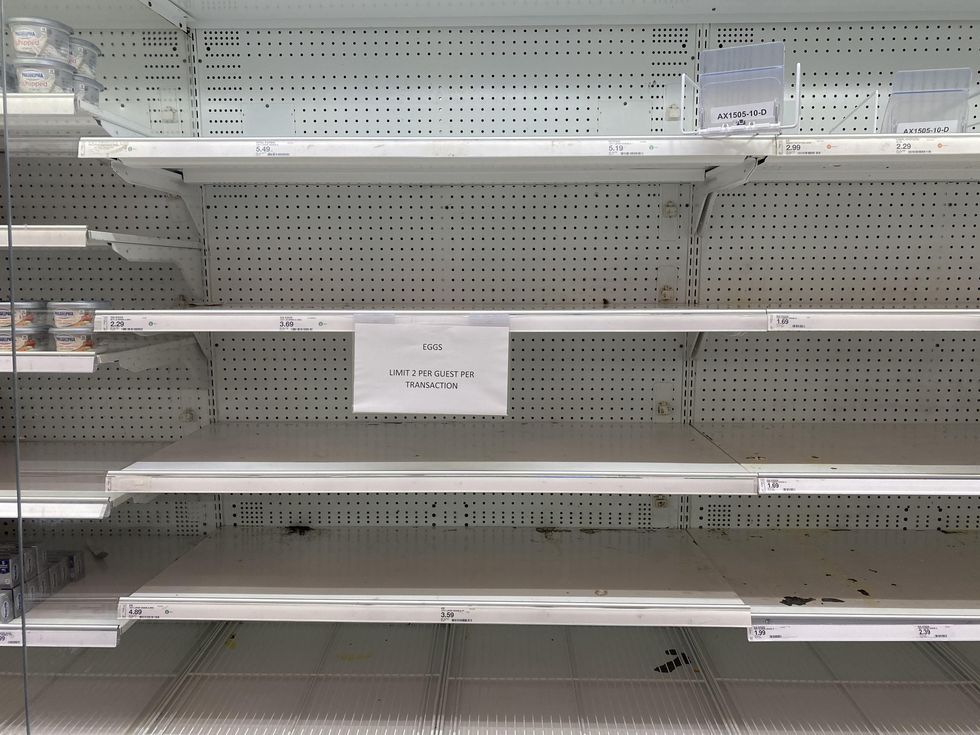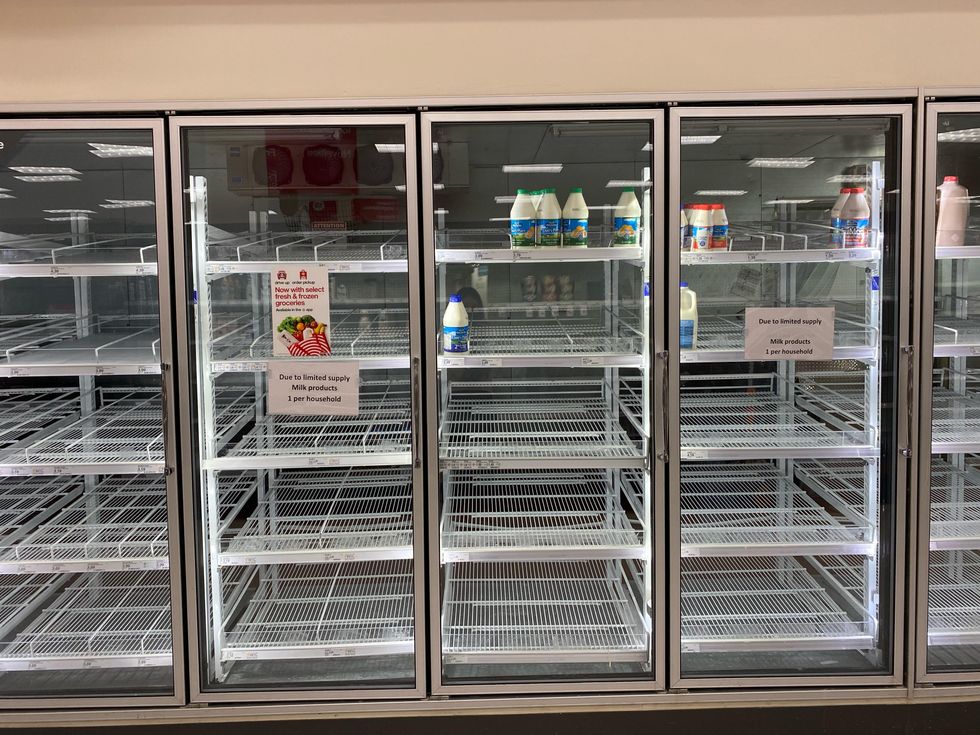 H-E-B, 2000 Ranch Road 620 S
(Leslee Bassman/Austonia)
At H-E-B Lakeway, Austonia's Leslee Bassman said the store lacked water, while paper towels and frozen pizzas were in short supply.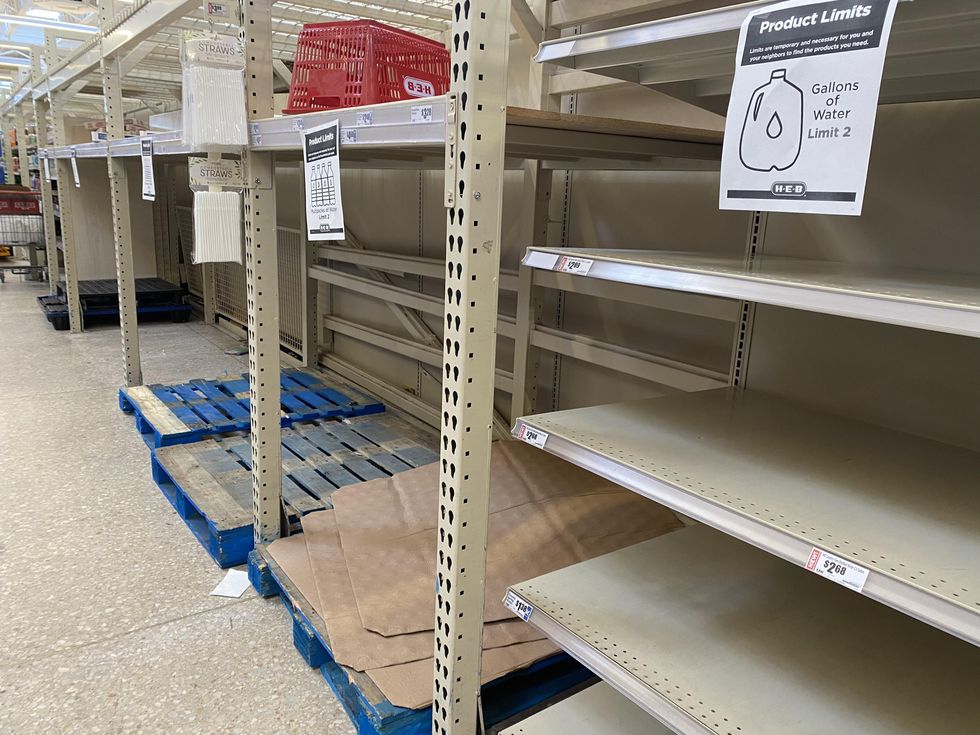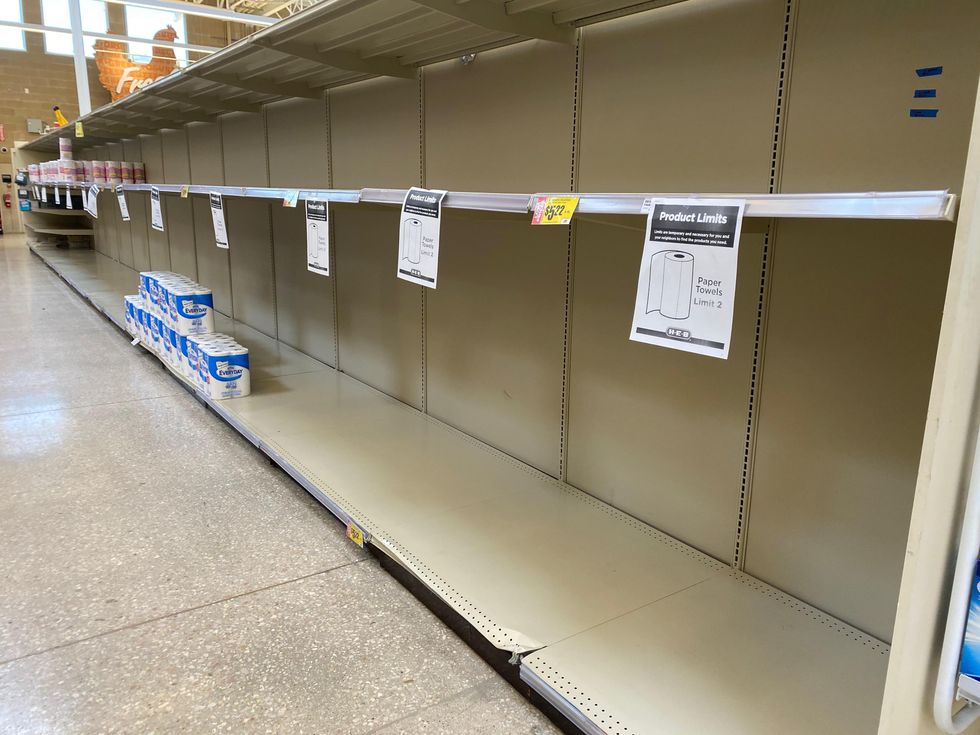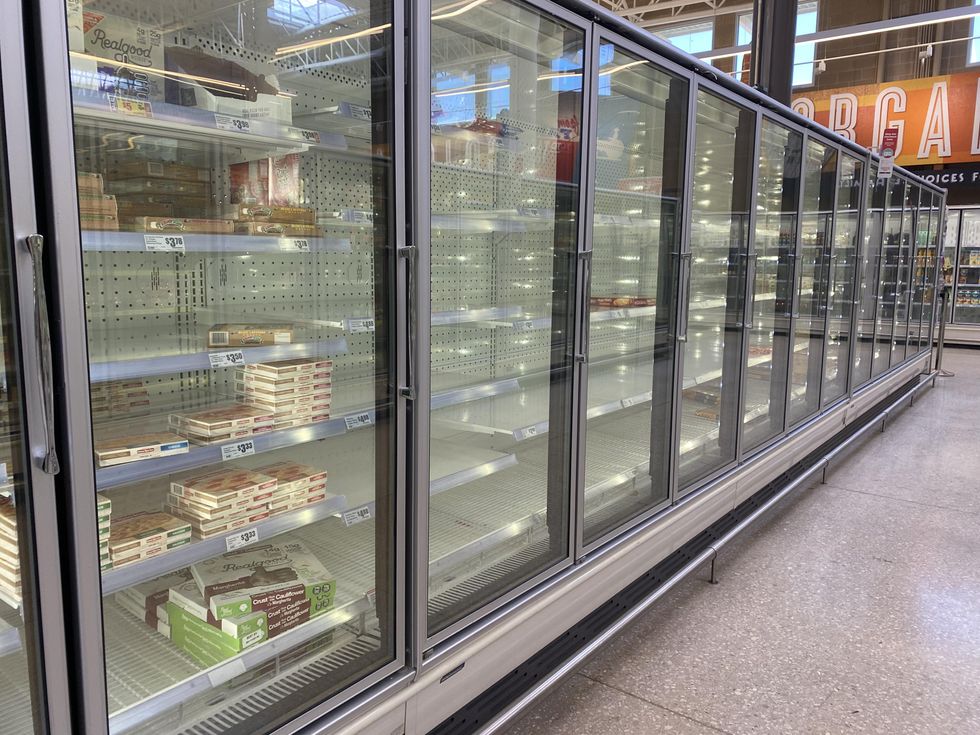 CVS, 2610 Lake Austin Blvd.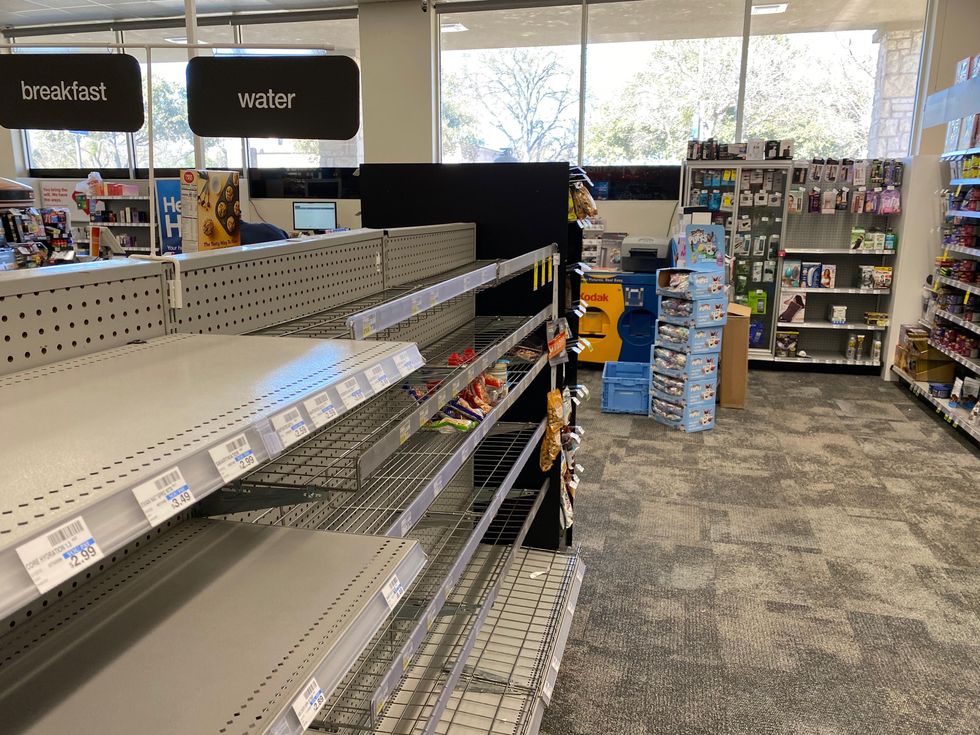 (Mark Dewey/Austonia)
Dewey said that the store is out of water, breakfast foods and beer but still has health products, snacks, wine and some paper products available.
7-Eleven, 2620 Lake Austin Blvd.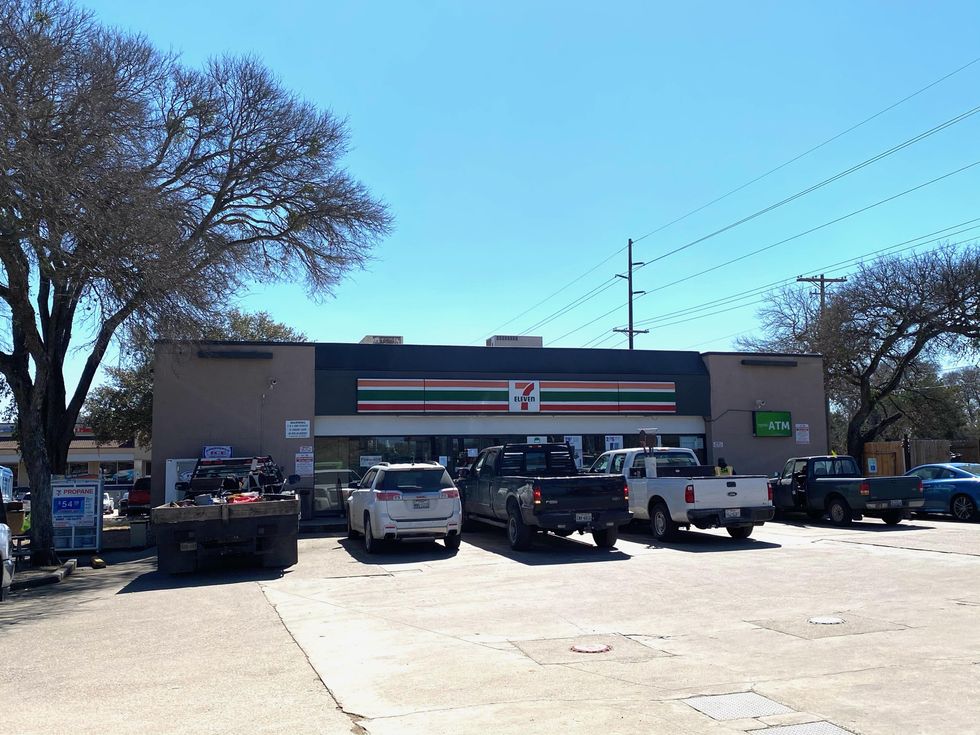 (Mark Dewey/Austonia)
Dewey said that the store was well-stocked in snacks, candy and beer, but water and baked goods were limited.
Randalls, 2301 Ranch Road 620 S.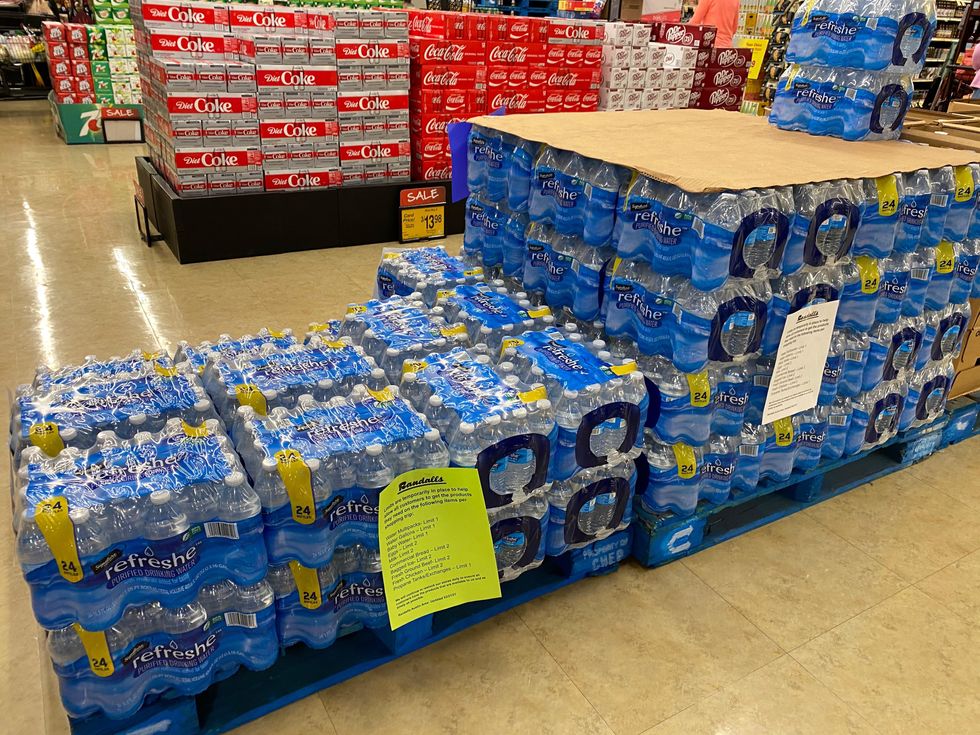 (Leslee Bassman/Austonia)
Bassman said that the store was generally stocked, including water, which had customer limits.
Target, 5300 S. Mopac
Austonia's Kristin Finan found this Target to be just as empty as the one on I-35. Canned and frozen foods shelves were almost completely empty.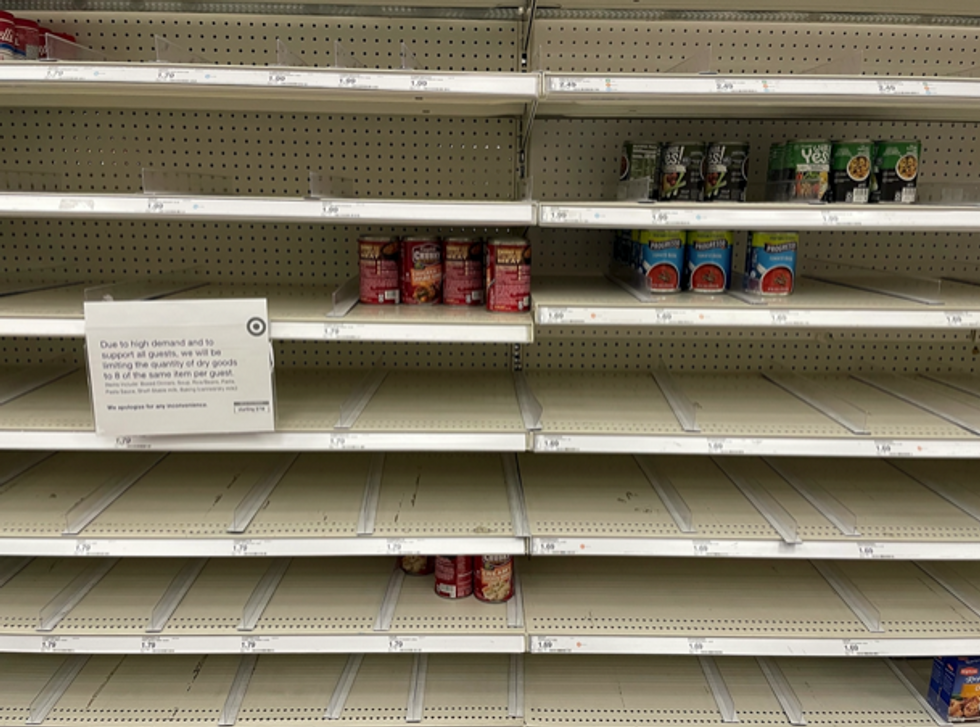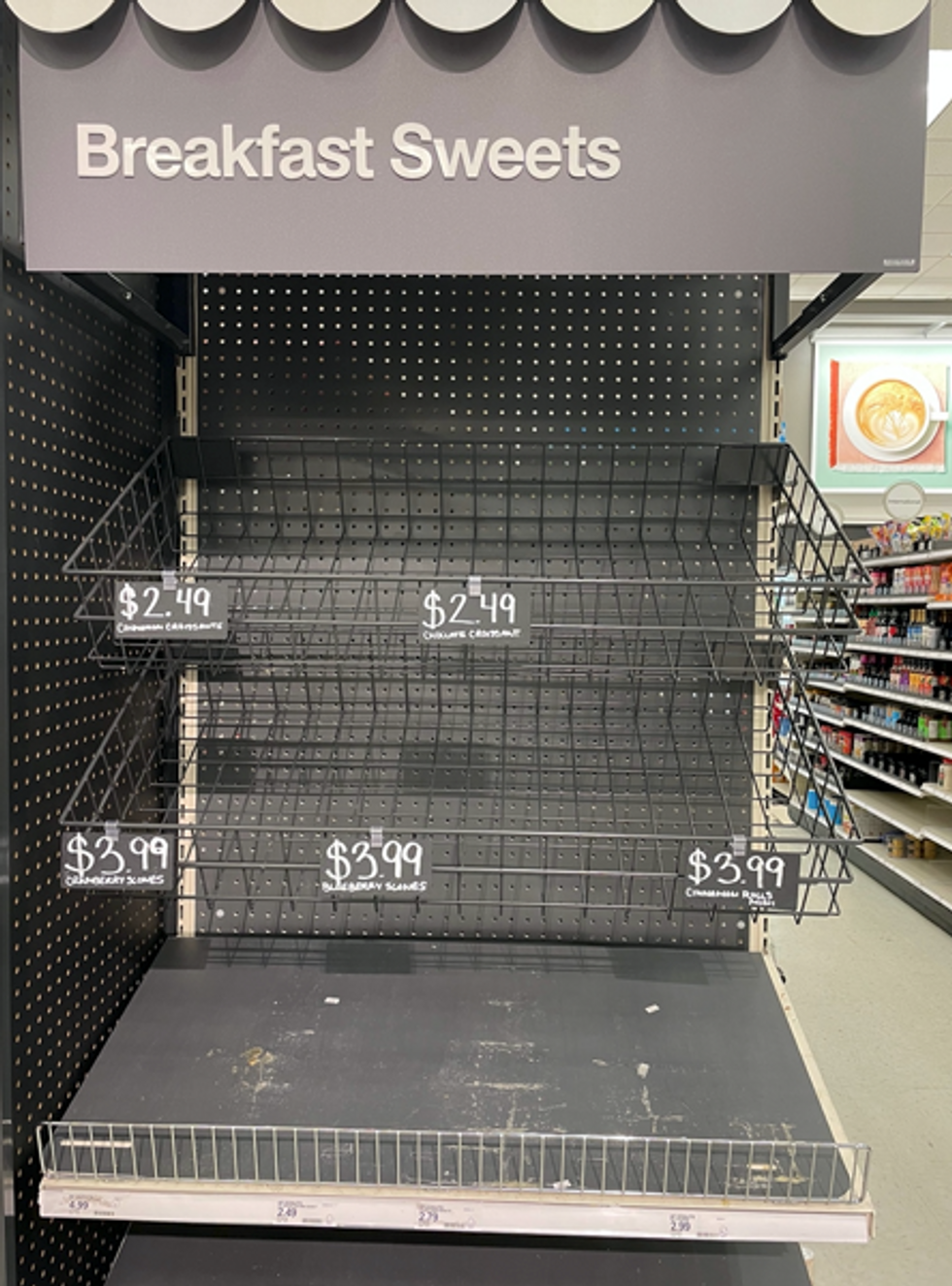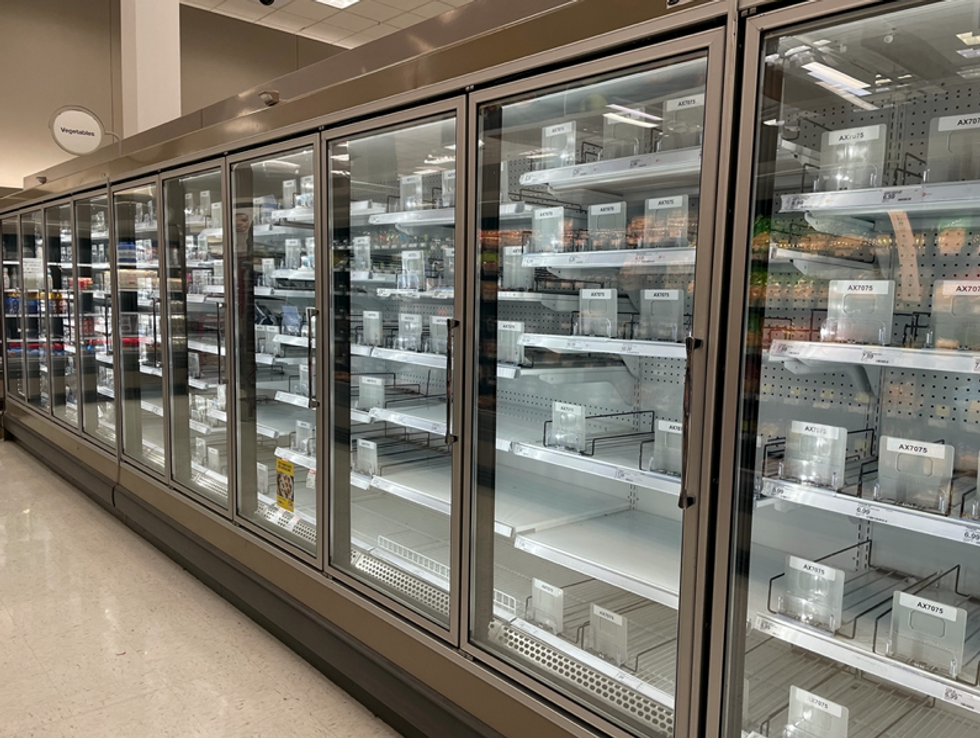 Product Limits
While many stores have regained some normalcy, the following groceries have placed limits on certain products or report having limited stock as of Monday: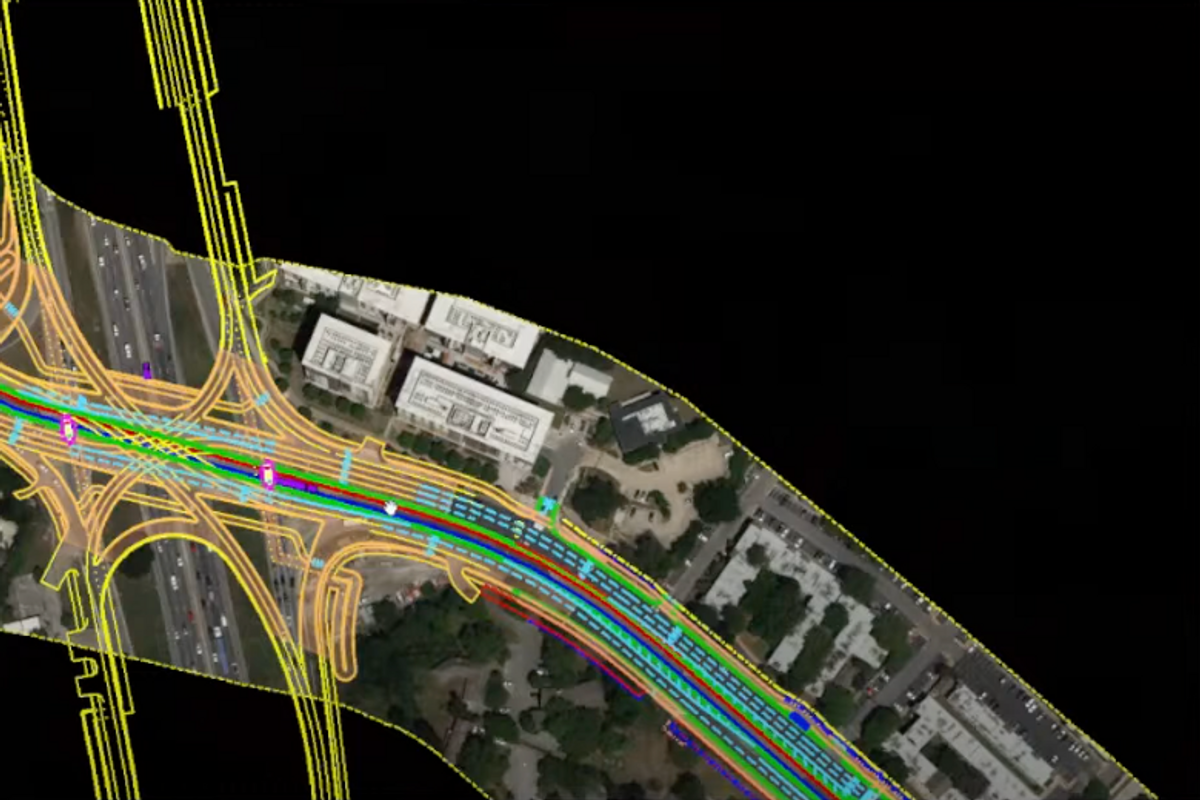 Designs for stations along Project Connect's Blue Line were presented this week, giving a detailed look at what part of the rail system extending from downtown to the airport could look like.
The planned stations that have gotten the latest focus include Waterfront, Travis Heights and Lakeshore stations past Lady Bird Lake.
At the Waterfront station, the preliminary design aims to prevent visual obstructions and save on costs. This is accomplished by a transit guideway that will lower from the bridge to a level station.
Heading onto East Riverside Drive, the light rail faces a curve requiring a slow down to about 10 miles per hour.
The Travis Heights station could involve relocating a pedestrian crosswalk zone at Alameda Drive to Blunn Creek. Since light rails can't effectively operate on a steep grade, this allows the transit guideway to avoid that.
From there, the rail will extend to the Norwood Park area, and though it will reach along the right-of-way zone, the park will be able to remain open.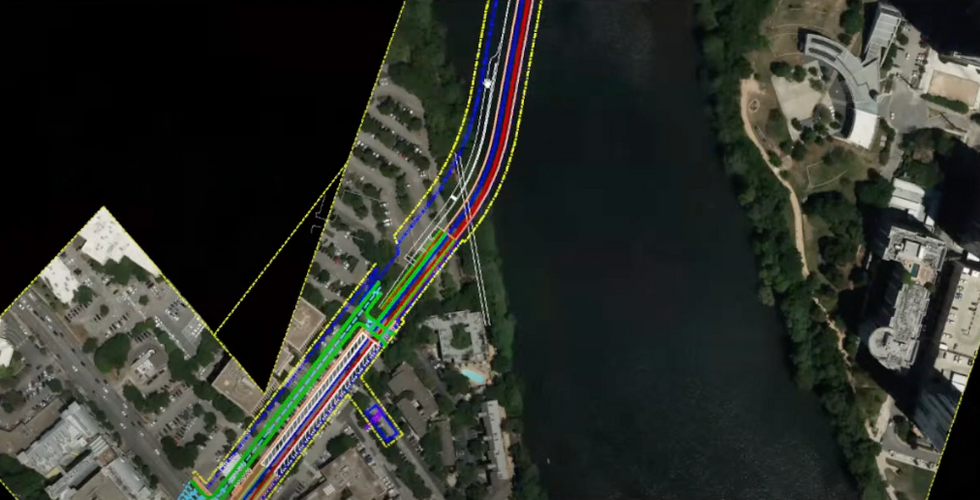 A view of the Blue Line by Lady Bird Lake. (Project Connect)
The line involves some coordination with the Texas Department of Transportation. That's because the department is working on an intersection that will have to be built before the phasing of the section of the Blue Line involving an I-35 crossing.
When it comes to the safety of cyclists and walkers, design ideas include a pedestrian hybrid beacon by East Bouldin Creek that would provide a protected signal to cross. And for the intersection TxDOT is carrying out, Project Connect is working with them on pedestrian access across the intersection. It could involve shared use paths along the street and crossings beneath it.
This summer, the public can expect 30% of design and cost estimates to be released. Though the project was $7.1 billion when voters approved it in November 2020, the latest estimates factoring in inflation and supply chain constraints show it could ultimately be upwards of $10 billion.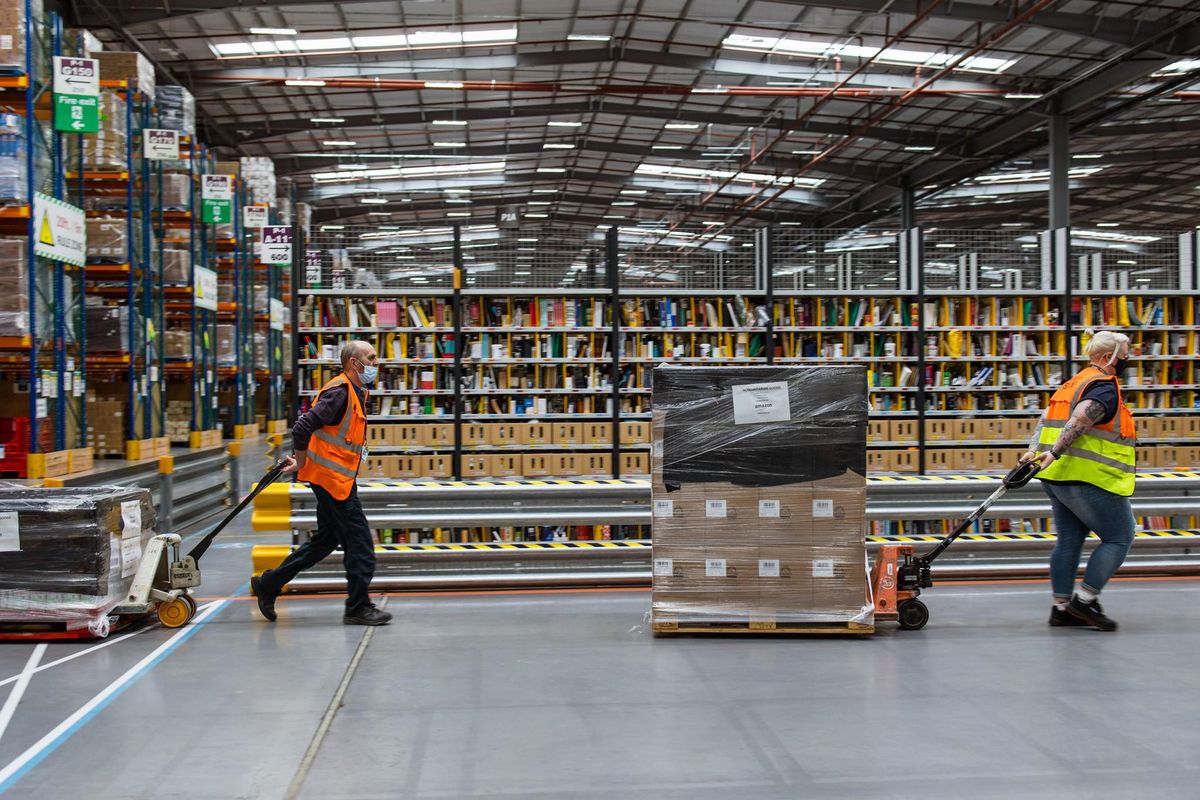 Plans for an Amazon warehouse in Round Rock—a $250 million project slated to be a large distribution center—are on hold.
This comes just after the tech giant had its worst financial quarter in seven years.
The details:
Late last year, it announced an expansion at the Domain adding 2,000 more corporate and tech jobs.
Amazon still owns the site in Round Rock. Plans for it are unclear.
Early this week, the Wall Street Journal reported that Amazon is aiming to scrap warehouse space as it faces a slowdown in its e-commerce operations.
Part of that effort involves exploring the possibility of ending or renegotiating leases with outside warehouse owners. Another aspect is a plan to sublease warehouse space.
"It allows us to relieve the financial obligations associated with an existing building that no longer meets our needs," an Amazon spokeswoman told the Wall Street Journal. "Subleasing is something many established corporations do to help manage their real estate portfolio."