Austonia AM
100% Austin news, info, and entertainment, straight to your inbox at 6 a.m. every morning.
In five minutes, you're fully informed and ready to start another great day in our city.
Get connected with our daily update
(Emma Freer/Austonia)
After a contentious campaign period, and two failed transit initiatives in 2014 and 2000, Austinites voted to approve Proposition A, which permanently raises the city's property tax rate to help pay for Project Connect, a $7.1 billion plan to overhaul the local transit system.
Unlike other races this election cycle, the results weren't close. Prop A passed by a nearly 19% margin, which local political analysts and transit advocates attributed to record-breaking turnout, a younger electorate and a new approach to transit planning.
---
A once-in-a-lifetime election
Travis County set multiple new records this election. More residents voted early this year than in the entire 2016 race. Ninety-seven percent of eligible voters registered, and more than 71% actually turned out.
When turnout is low, it tends to favor the most reliable voters: older, wealthier and disproportionately white. High turnout, on the other hand, brings a more representative electorate to the polls.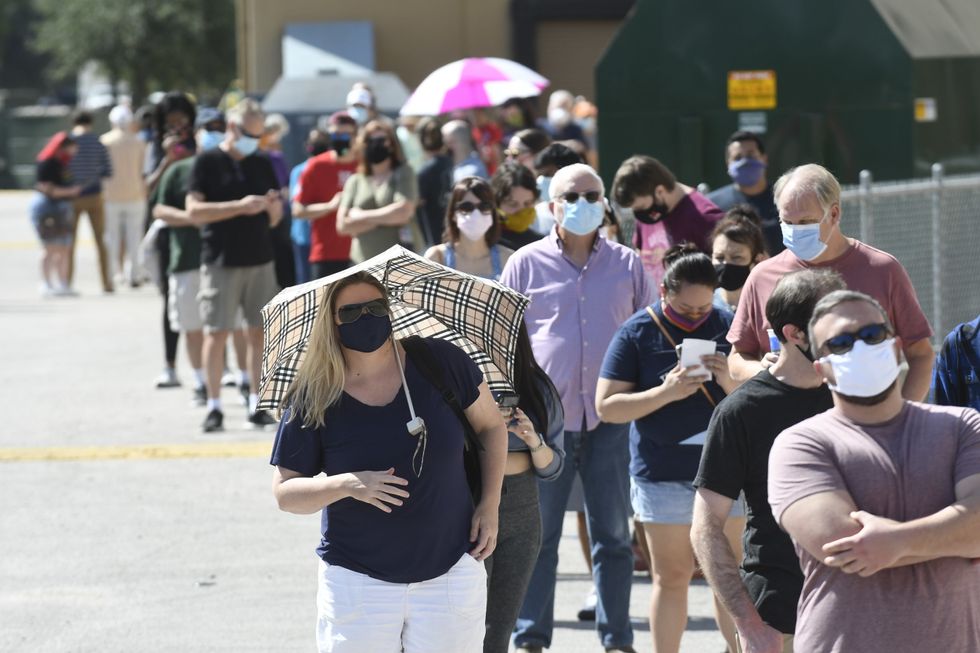 Travis County, Texas surpass 2016 turnout during early voting—with Election Day sure to widen margin. (Bob Daemmrich)
Mark Littlefield, a local political consultant, said this was critical to Prop A's success.

"The difference this time around … was that this was going to be the largest electorate that we've ever had in Travis County, just because of the presidential election," he explained.
Another important development in Prop A's favor was that Austin's demographics have shifted since 2014, when less than a quarter of early voters were under the age of 40, according to data collected and analyzed by Littlefield. This election, nearly half were.
"The professionals brought to our attention the influx of new, young voters that have come to Austin in the last couple of years," Capital Metro Chairperson Wade Cooper said. "We were cognizant of the fact that they tended to be pro-transit."
The reasons for this are less partisan than generational, Littlefield said.
Younger Austinites are more likely to cite climate change and equity as concerns, both of which Prop A supporters addressed in their campaign. This demographic is also more likely to consider transit as a bonus.
"We see a lot of young professionals moving into the city every day, even during the pandemic, and they're coming from bigger cities that already have this infrastructure set up," said Alyssia Palacios-Wood, president and CEO of the Austin Young Chamber. "(They) already love transit."
This is anathema to some older generations, Littlefield said, who may find it hard to believe someone would eschew a car voluntarily.
This was part of the oppositions' argument, from groups such as the political action committee Our Mobility Our Future and the nonprofit Voices of Austin. But it carried little water with the younger voters, which Prop A proponents were banking on.
"They were campaigning to the choir," Littlefield said.
Lessons learned
In addition to a changing electorate, Prop A also benefited from Project Connect's broader scope and grander ambition.
Conventional wisdom used to be that a transit referendum would be more likely to pass if it appealed to transit skeptics, said Christof Spieler, a senior lecturer at the Rice University School of Architecture.
This was often achieved by limiting the amount of funding and bundling in spending for different kinds of infrastructure.
In 2014, for example, Austin voted on a $1 billion transit proposal, which included one light rail as well as roadway improvements. But it failed by a margin of 14%.
This time around, Capital Metro and city officials learned from past failures. Project Connect included more than seven times the investment and focused exclusively on transit, with two light rail lines, expanded bus service and other components.
"I think we learned from 2014 that the public didn't want just a project," Cooper said. "They wanted a plan that they could see would really move the needle in Austin."
Another key change, Spieler said, is the attention paid to advocacy groups and grassroots organizing.
Capital Metro reports that around 60,000 Austinites provided input on Project Connect, and advocates—some of whom opposed the last ballot measure because they felt it did too little—were more directly involved.
"Those advocacy groups were a major voice in the creation of the plan and then rally their supporters to turn out to vote for it," Spieler said.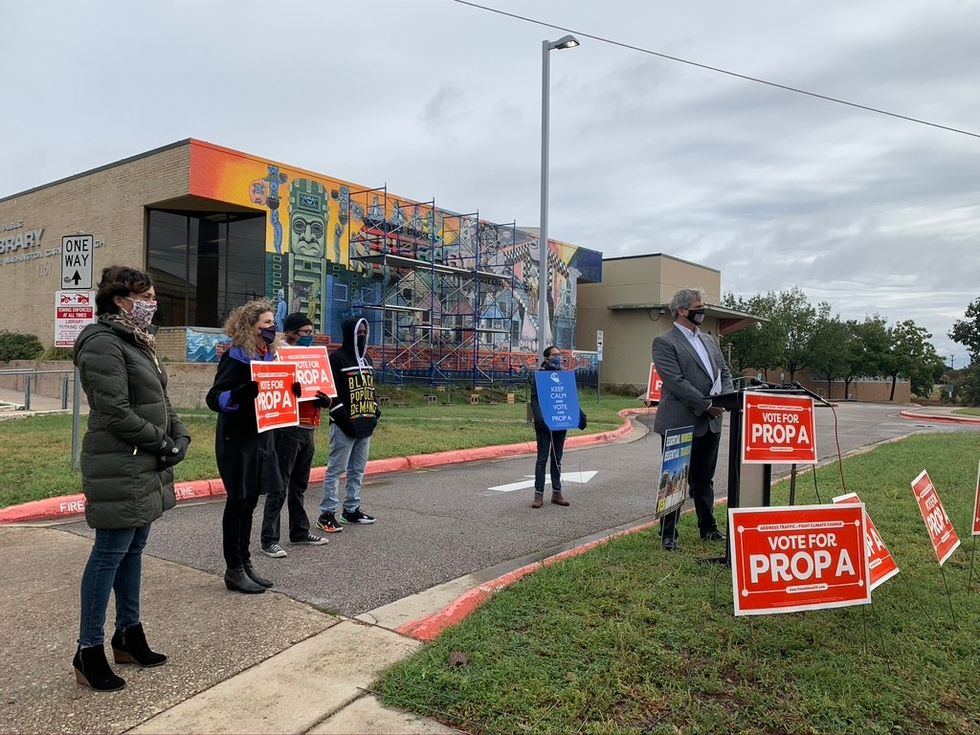 Austin leaders urged residents to support Proposition A in the final days of voting. (Emma Freer/Austonia)
Transit for Austin, a pro-Prop A PAC, also convened a large coalition of supporters, with environmental groups, social justice advocates, elected officials and trade organizations among its ranks.

"The accessibility of the (soccer) stadium is our talking point," said Tony Cardone, director of social for Austin Anthem, the official supporters group for Austin FC.
Kathy Sokolic, the chairperson and co-founder of Central Texas Families for Safe Streets, was swayed by transit's safety benefits.
"It's kind of a no-brainer for our folks," she said.
The Mueller Neighborhood Association also endorsed Prop A. Many of its residents—who have opted to live in a high-density, transit-oriented, economically diverse development—put Prop A signs in their yards and discussed the measure on their private Facebook group.
Andrew Clements, the association's chairperson and a longtime transit advocate, said the downtown tunnel proposed under Project Connect was particularly compelling because it will allow light rail trains to avoid traffic and expand capacity. Where maybe a few train cars could fit on a city block before blocking intersections, many more than that can travel underground.
"We were kind of surprised by the audacity of even proposing the tunnel," he said.
Nearly two decades after her debut with the University of Texas and 17 years after her first Olympic gold, softball icon Cat Osterman stepped off the Olympic pitcher's mound for the last time with a silver medal to take back home.
Osterman, a three-time Olympian who has been called the "Michael Jordan of softball," will officially retire from the international realm at 38 after a decorated career that included Olympic golds, years of retirement and plenty of adversity—from a worldwide pandemic to dashed gold-medal dreams.
Osterman and her crew left Tokyo on a bittersweet note on Tuesday with a silver medal in hand.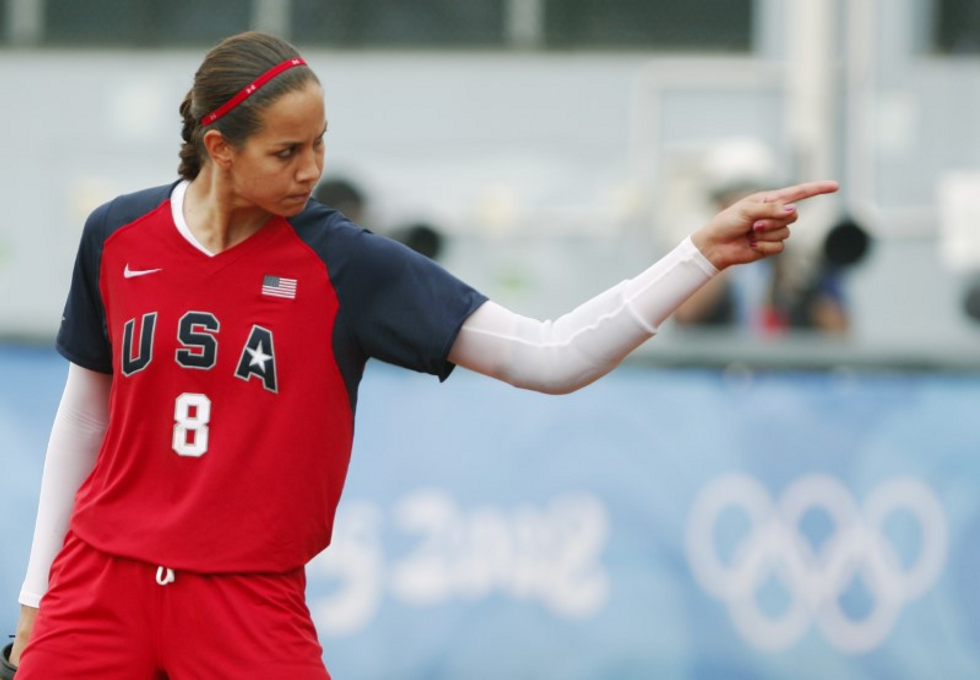 Osterman with Team USA in 2008. (Antoni Majewski/Twitter)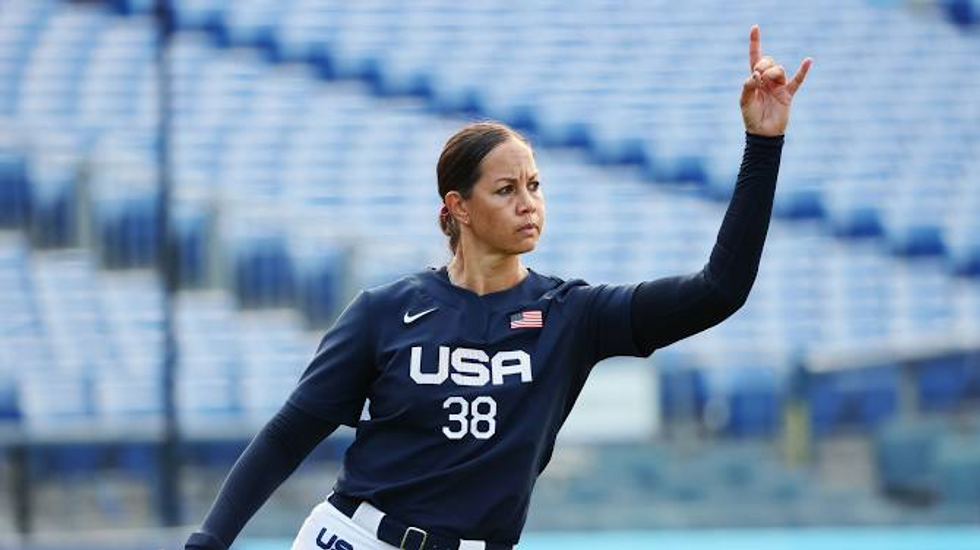 Osterman in the final in 2021. (Antoni Majewski/Twitter)
After a year of sparse in-person training and over a decadelong hiatus, Team USA and Osterman flew to the finals. In five games, the team beat Italy (2-0), Canada (1-0), Mexico (2-0), Australia (2-1), and Japan (2-1).
Deja vu struck in the final match. On one side, Osterman and fellow 2008 Olympic teammate Monica Abbott took the mound; on the other was the 39-year-old Yukiko Ueno, a familiar foe who helped the team beat Team USA last go-round.
"Just like 13 years ago," Ueno said in a press conference, "we were facing each other in the final."
Ueno, who had lost hopes at gold to Osterman in '04, outpitched her longtime opponent with six scoreless innings as Team USA was held to just three hits. The same team that squandered their gold-medal hopes 13 years before had done it once again.
"There's a little bit of disappointment in not bringing home the gold since that's the eye on the prize when you go over there and you know you have a shot at it," Osterman told Austonia. "But more than anything, I'm very proud of the way our team handled everything that was part of this journey and not just the six games."

It's that very loss at the 2008 Olympics that partially motivated Osterman to get back on the mound. She officially put down the glove in 2015 after six seasons with the USSSA Pride, took time with family and began coaching at Texas State University.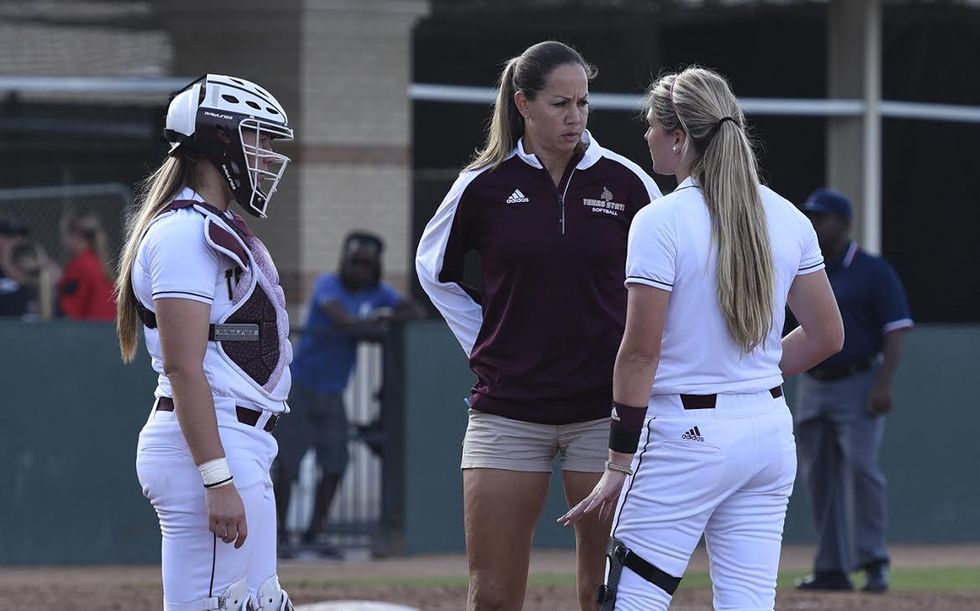 Osterman helped ace Randi Rupp to greatness while a coach at Texas State University. (Active Voice Health/Twitter)
She thought her Olympic endeavors were well over—until talks of reinstating softball into the Games reentered the conversation.
"It wasn't until 2016 or 2017, that it ever crossed my mind to possibly put the USA uniform on again," Osterman said. "After the World Championships in 2010, I walked away, and I thought that my career on the international stage was done. So this was a pleasant kind of new opportunity."
Three years after facing any competition, Osterman was on the field once more with world-class athletes. Some, like Osterman and Abbott, had been playing together long enough to form a formidable "Fire and Ice" duo on the mound. Others had just graduated college.

Osterman said playing with a younger generation of athletes was one of the most rewarding aspects of this year's Games.
"It can be very different when you have 24- and 38-year-olds on the same field," Osterman said. "The adversity put us in some challenging positions and we came through with flying colors. And this group will forever be special just because what we had to go through is so different."
While on the mound, Osterman's job was to give the team a calm start. Off of the field, she felt her role had much of the same effect: she knew that new Olympic feeling, and she served as a deep breath to her first-time teammates.
"There's no words to explain how nervous and excited you get knowing that the whole world can be watching," Osterman. "I think using those emotions and figuring out how to get all our butterflies lined up and going in the right direction, so that way we were all moving together, was kind of my role outside of pitching."
We've heard her retire once before, but this time Osterman said she's gone for good—even from coaching. After her final time with Team USA on Sept. 27, she plans on returning to Austin, where she'll look to work for a nonprofit.
A gold and two silvers will have to do for one of the most decorated athletes in U.S. softball history.
"To be able to say you're a three-time Olympic medalist is a pretty special deal, right?" Osterman. "I played for a long time. But those are the pinnacle, in my mind, and kind of what elicits the dream to keep playing."
Austin is already the Live Music Capital of the World and a major tech hub, but is Tinseltown the next stop for ATX?
Two major Hollywood film studios, HBO and Netflix, have reportedly signed separate short-term leases in Central Texas for parts of this year, ahead of upcoming projects in Central Texas.
According to a report by Austin Business Journal, HBO leased about 110,000 square feet for a year in Kyle Crossing, 1980 Kohlers Crossing in Kyle, about 20 minutes South of Austin. Netflix has leased 20,000 square feet in East Austin, 2008 Alexander Ave, for between 12-18 months.
HBO will film a true-crime series in Lockhart and use the leased space for storage. Netflix will use its space for production but has yet to reveal more details of the shoot.
It is unclear how many people will be stationed at each location—no Austin jobs were posted by the companies as of Monday.
This isn't Austin's first experience in the glamorous world of film; around 400 Central Texans were hired for the AMC production of "Fear of the Walking Dead;" and the CW's "Walker," a reboot of Walker, Texas Ranger, hired Austin actors.
Additionally, Hollywood film production company Line 204 Studios announced in June plans to plant a 546-acre film studio and movie-making facility in Bastrop.
Hospitals are facing a "significant" increase in admissions of pregnant women due to COVID-19 complications, Austin-Travis County health officials say, revealing what could be a long-term side effect of the virus.
Austin-Travis County Health Authority Dr. Desmar Walkes met with three maternal medicine specialists on Monday morning to warn of yet another COVID-19 Delta variant concern: severe cases of the disease affecting unvaccinated mothers-to-be.
The doctors said unvaccinated pregnant women face an increased risk of preterm births, long-term effects, preeclampsia, ICU stays, stillbirths, being put on life support and even death if they are unvaccinated.
"We are really concerned that we are not getting that population of folks to hear this message of the safety of vaccines, so today we're assembled, one and all to say, wear a mask and please get vaccinated," Walkes said. "Vaccinations are the way to prevent severe disease and hospitalizations and death."
Medical Director of Maternal Fetal Medicine at St. David's Women's Center of Texas Dr. Kimberly DeStefano said 95% of pregnant women admitted with COVID-19 are unvaccinated, stressing that all pregnant and lactating women should get the vaccine not only to protect themselves but to protect their babies from infection, which can be passed through breastmilk or birth.
"We know that the earlier in pregnancy you are vaccinated, the more antibodies are present at the time of birth for the infant," DeStefano said. "This is something that's very important, both during the pregnancy and postpartum."
Catching COVID-19 while pregnant can cause adverse effects on the baby, particularly because it increases the risk of preterm births. Baylor Scott & White Maternal Obstetrics Chief of Maternal Medicine Dr. Jessica Ehrig, said that preterm births are one of the "biggest impacts" on childhood development.
"We know that (preterm births) can have long-term effects depending on how early a baby's born," Ehrig said. "It increases the risk for long term respiratory issues, for blindness sometimes (and) for neurologic development delays."
Since mid-July, COVID-19 hospitalizations have been on a steep rise that sent the city back to recommending Stage 4 guidelines. As the seven-day rolling average of hospitalizations surpassed 50 admissions, Stage 5 guidelines could be on the horizon. The city reported 54 new admissions and 546 total new cases on Friday.
Delta is more contagious than chickenpox, Walkes said, and even vaccinated individuals can catch and spread the virus without symptoms. The group of doctors asked everyone, especially pregnant women, to mask while in public as local hospitals pass the Stage 5 threshold.