Get connected with our daily update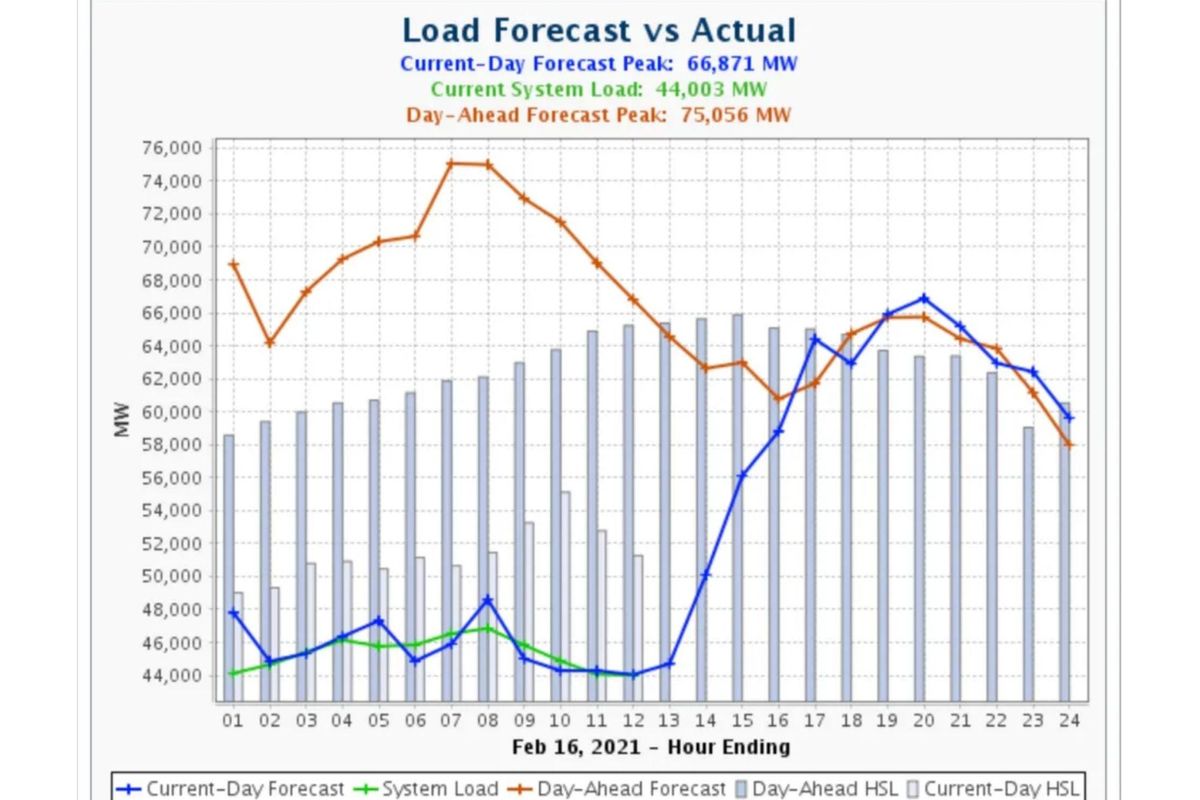 As if 2020 and 2021 haven't handed us enough challenges, now Texas is in the grip of a statewide power shortage that has left millions to fend off the bitter cold without electricity.
It's a Texas-sized problem, transcending individual cities and towns like Austin, the other big cities and the smaller Texas communities. Austin Energy told customers to expect rolling blackouts on Sunday designed to control the city's power burden during the winter storm. Two days later, many homes have found themselves without power for over 30 hours.
---
Solutions will have to come from the state level, especially the power grid operator Electric Reliability Council of Texas, known as ERCOT, according to energy experts interviewed for this story.
Too much demand + too little supply + isolated power grid = the situation we're in now.
High demand. It's cold outside. Really, really cold. Historic low temps, sustained over a period of days is affecting all 268,597 square miles of the Lone Star State. If the weather was not as cold, or didn't last as long, or was only impacting parts of the state, there wouldn't be a problem.
Inadequate supply. Texas is not generating enough of its own power right now. Three main components of this:

Frozen wind turbines. West Texas wind turbines are frozen. Their blades are not turning and they're not generating power, despite mostly unsuccessful attempts to solve the problem by spraying de-icing solution from helicopters. That's not a knock on wind power or renewables, it's just a current fact that knocks a significant portion of Texas's current power generating ability offline. ERCOT's data shows wind power typically accounting for 25% of the state's total, and much of that is West Texas wind that's now producing zero.
Routine winter maintenance. Texas builds its energy system to handle big summer peak loads when the brutal heat sets in and millions of people are blasting their A/C. Coal and natural gas plants that come online periodically to supply power when needed all require routine maintenance. That work is often scheduled in the winter, in order to be prepared for summer peaks. So, much of the "peak power" generating capacity the state needs right now is not available. ERCOT's CEO Bill Magness said Tuesday morning that 10% of the state's power plants are offline.
Bitter cold. Multiple days of freezing temperatures cause problems in the gas fields and make the fuel more difficult to extract. These temps also disrupt some of the "peak power" plants that should be operating, especially the older ones—some dating to the mid-century— that are water-cooled and can't operate with frozen pipes.

Isolation. Texas can't get significant amounts of power from other states because we're literally a "power island," with our own grid that barely connects to others. Power-wise, we're fully quarantined from the states around us. The interconnections between the Texas grid and Louisiana, Oklahoma, Arkansas, New Mexico and Mexico are so few and so paltry that it's not technically possible to push a significant amount of power into Texas. There's less than one gigawatt of interconnect capacity, which is less than 1% of the power Texas needs right now.
All of these factors working together create a critical infrastructure failure that's devastating the state. Homes cold and dark for days in sub-freezing temps. Businesses shut down. First responders, health care workers, truckers, food service and other critical workers not able to operate.
A major power outage like the one being experienced is not unprecedented in Austin. In 2011, the Federal Energy Regulatory Commission published a report titled
"Outages and Curtailments During the Southwest Cold Weather Event of February 1-5, 2011."
In the report, they identified that a primary cause of energy loss came from facilities or reserve energy that "either tripped, was derated, or failed to start." Despite having adequate reserves on paper, ERCOT failed to account for power generating units that could—and did—fail due to the severe cold weather conditions.
Despite recommendations made in that report of the 2011 incident, Austin residents find themselves on the receiving end of infrastructural mistakes. In response to the latest power shortage, Texas Gov. Greg Abbott informed the public on Tuesday that the reform of ERCOT is now an emergency item this legislative session, so the "state never experiences power outages like this again."
With no simple solution, the immediate problem can't be entirely solved until temperatures return to normal.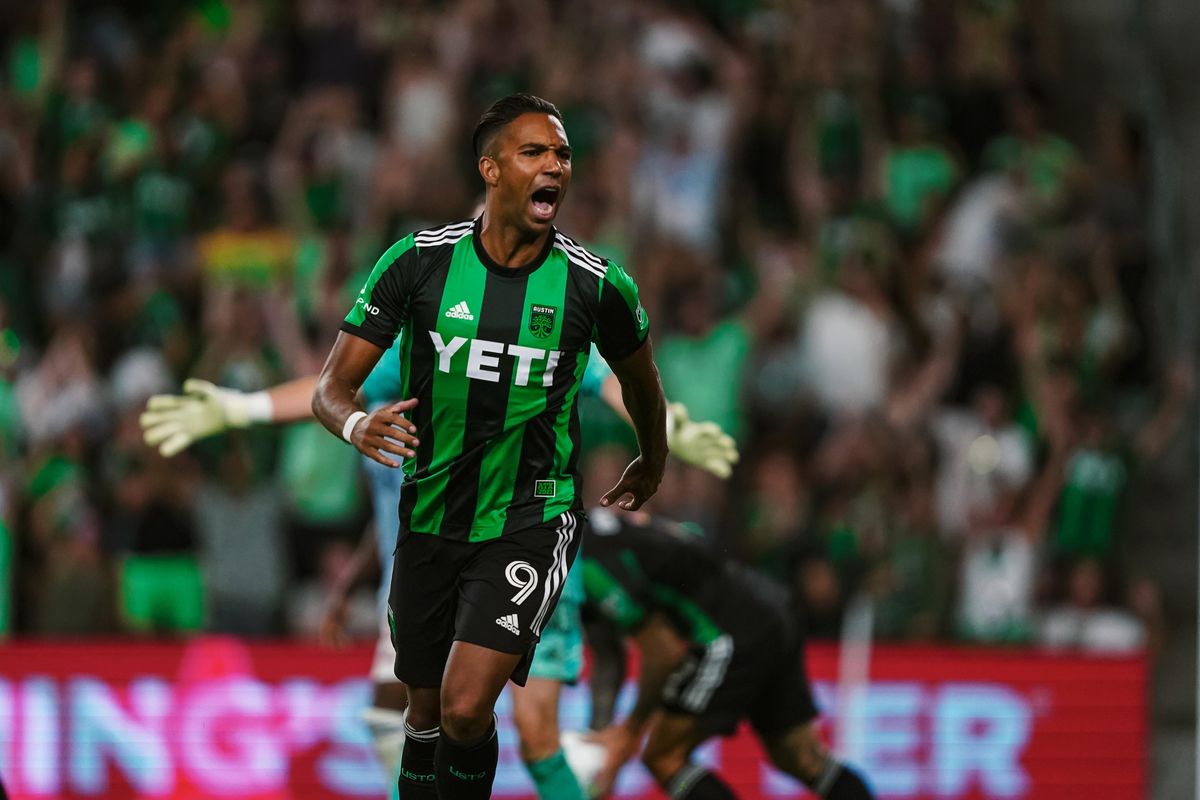 Despite a 2-0 deficit, there was a pot of gold for Austin FC after all as it celebrated its annual Pride Night with rainbows and a 2-2 comeback draw to FC Dallas Saturday night.
After three FC Dallas losses last season, the Dallas derby draw marks the first time Austin FC has tied against its Copa Texas rival. Austin continues to edge over FC Dallas as it sits at 3rd in the MLS West.
Here are the biggest takeaways from the match:
A somber start
¡Ya Basta! Enough! End Gun Violence. #uvaldestrong

📷 @arubiophotospic.twitter.com/3PiVdTPtik

— Los Verdes (@LosVerdesATX) June 26, 2022
Decked out in colorful hues for LBGTQ+ Pride, Verde fans started the match on a somber note as they held up banners to take a stand against gun violence before the match.
As the national anthem began, fans held up banners with the names of each child that was killed in the Uvalde school shooting and a plea to "end gun violence."
The supporters' section was also dotted with Pride flags and a "Bans off Our Bodies" banner in protest of the Supreme Court's decision to overturn Roe v. Wade.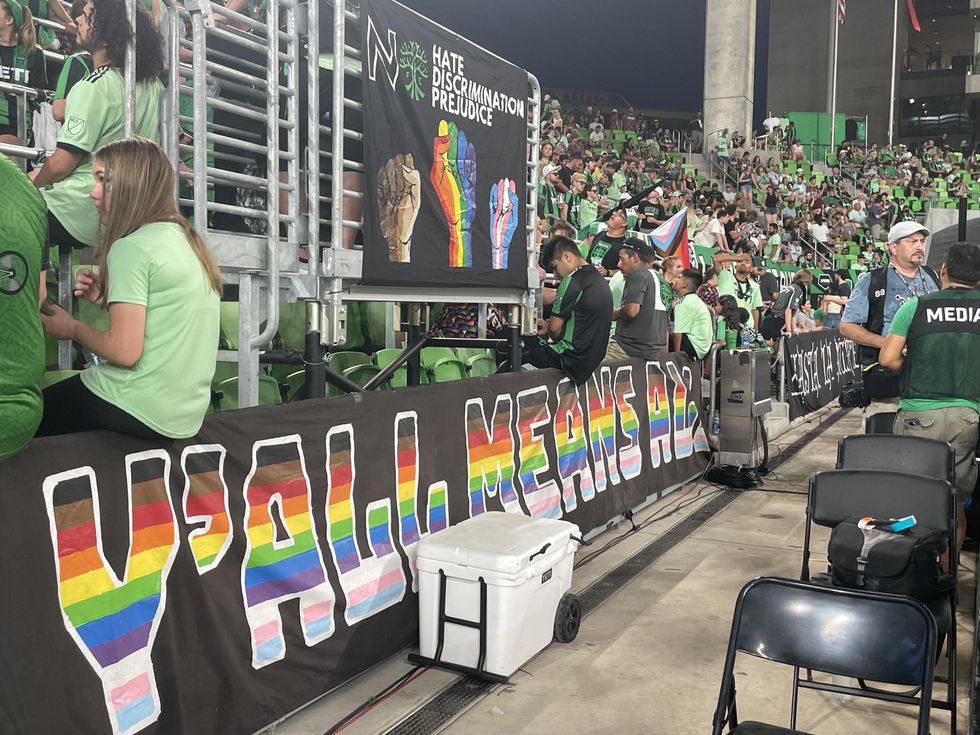 (Claire Partain/Austonia)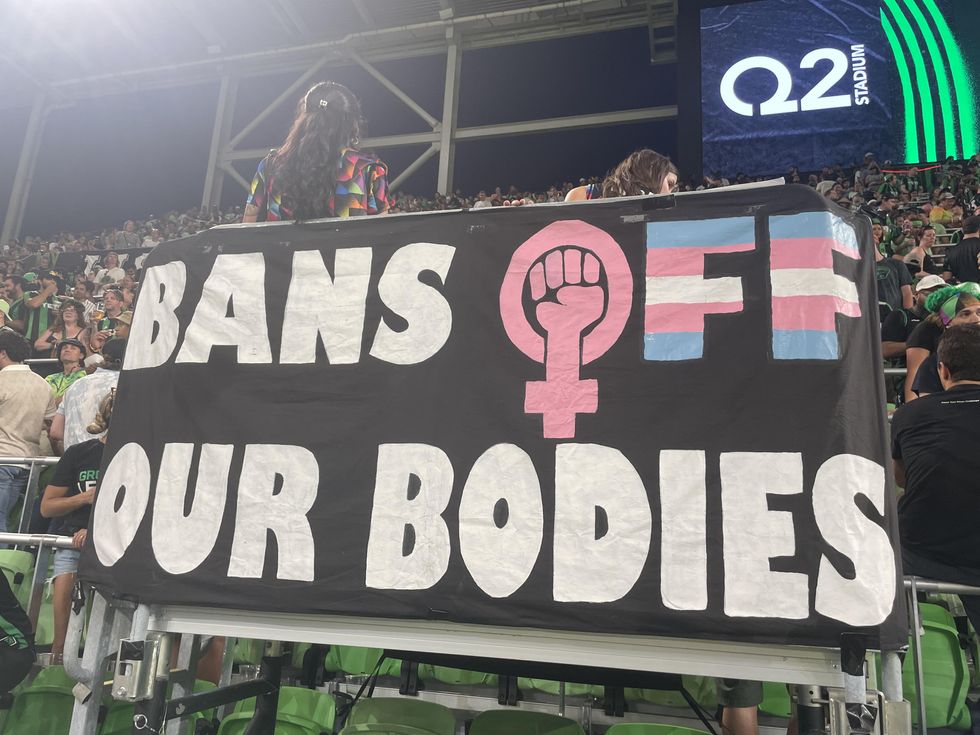 (Claire Partain/Austonia)
FC Dallas earns a 2-0 lead
Paul Arriola is there to put it away and put @FCDallas ahead! pic.twitter.com/Z4AMmM6lp3

— Major League Soccer (@MLS) June 26, 2022
That sober tone continued onto the pitch. With midfielder Daniel Pereira's absence due to a red card, the Verde and Black lost two goals to FC Dallas by the 70th minute of play.
FC Dallas played it sneaky for the first half of the match, giving Austin FC plenty of room to hold possession as it waited to strike on a Verde error. That mentality proved dangerous for Austin as Dallas' Paul Arriola took advantage of Brad Stuver's deflection to score the first goal of the night in the 57th minute of play.
Dallas struck once more as Brandon Servant pushed past the Verde line to score the second goal of the match.
Austin FC strikes back
Sebastián Driussi pulls one back!#AustinFC are still in this one. 👀 pic.twitter.com/Yoi0x768jb

— Major League Soccer (@MLS) June 26, 2022
But energy quickly returned to Austin's favor thanks to Designated Player Sebastian Driussi, who scooted past several FC Dallas defenders alongside Moussa Djitte to snag an unlikely first goal for Austin.
A full Verde comeback
Late drama in this Texas Derby!@AustinFC ties it up, Danny Hoesen with the diving header. 😱 pic.twitter.com/Jk2f4fIEXG

— Major League Soccer (@MLS) June 26, 2022
Austin's subs proved deadly as momentum returned to the home team toward the end of the match. A well-placed cross from Nick Lima—and a diving header from a fresh-legged Danny Hoesen—helped the team secure the draw with a second Verde goal in the 84th minute of play.
Hoesen, who was Austin's first starting striker last season, has now scored two goals with the team after a yearlong injury stuck him on the bench.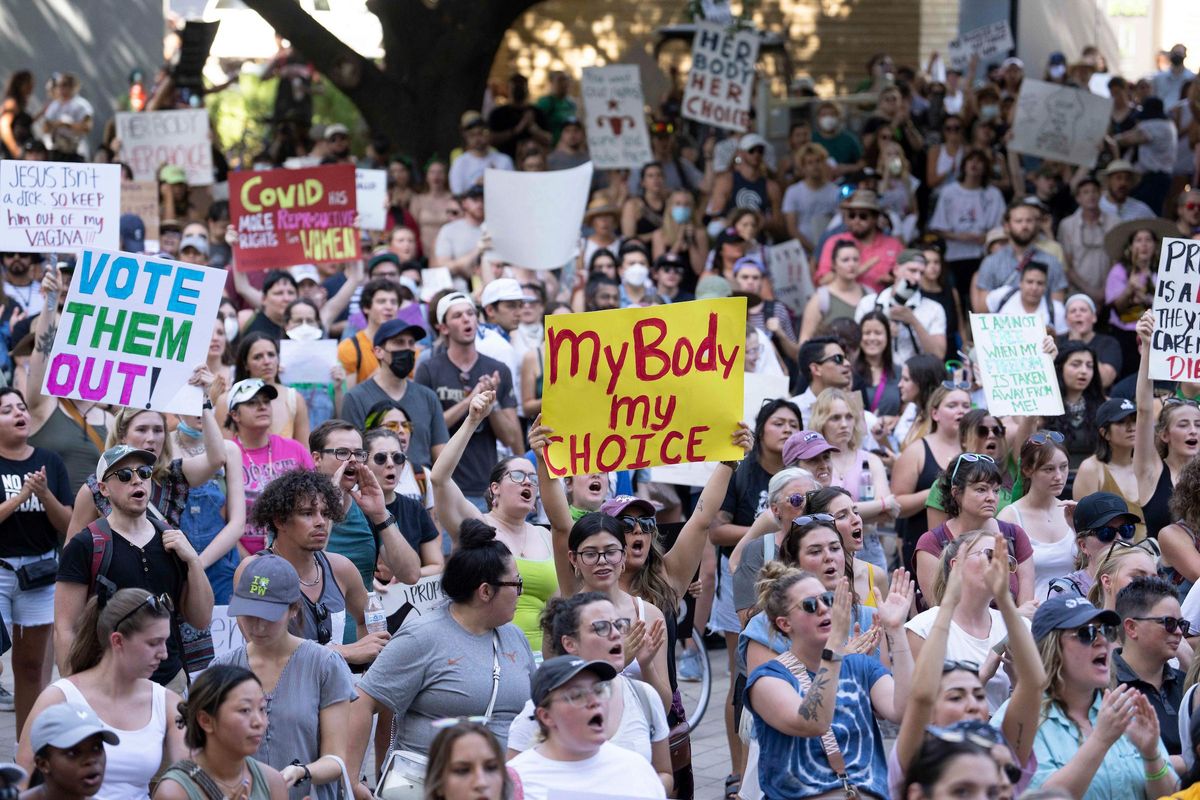 Hours following the U.S. Supreme Court's ruling to overturn Roe v. Wade, the landmark ruling that guaranteed a constitutional right to an abortion, on Friday, about 1,000 people gathered in Republic Square with signs calling for change.
The rally, organized by the group Rise Up 4 Abortion Rights Texas, started at the federal courthouse on Republic Square on Friday at 5 p.m. before the crowd marched to the Texas Capitol. More protests are expected to ensue over the weekend.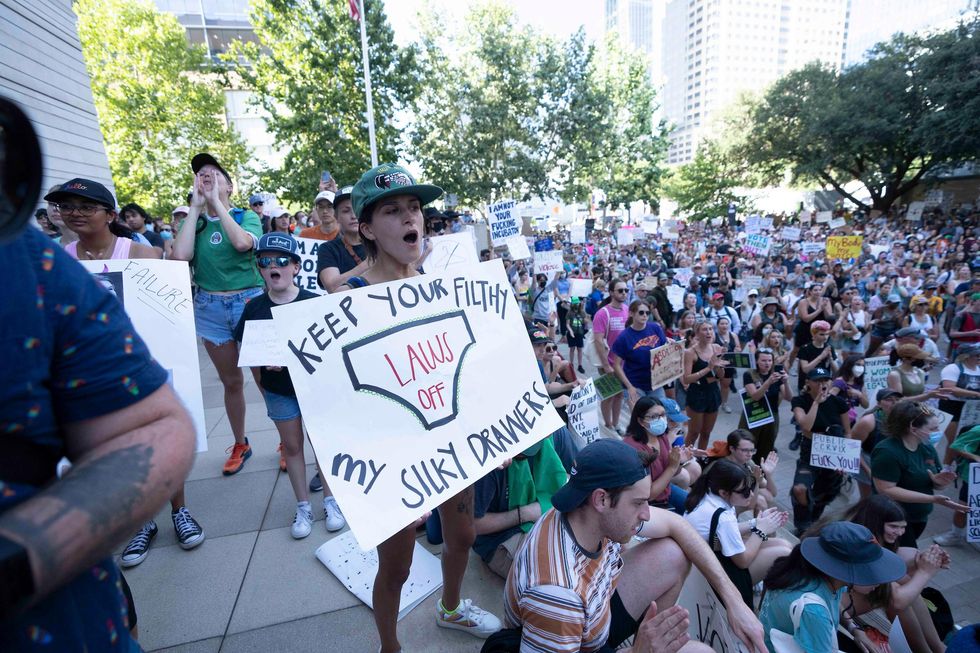 People showed up with all types of signs like Mindy Moffa holding up, "Keep your filthy laws off my silky drawers."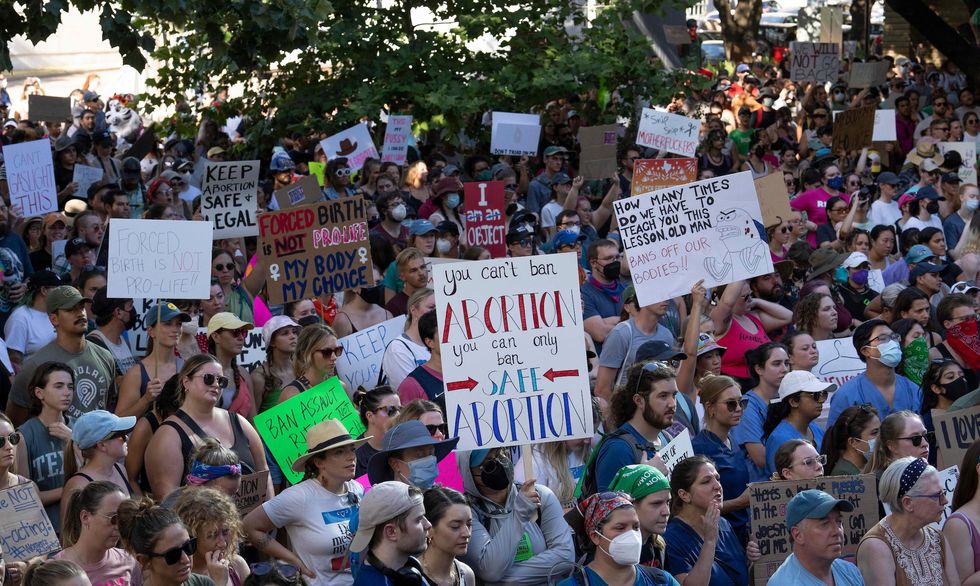 Austin joined cities across the country that saw protests for a women's right to an abortion after the ruling.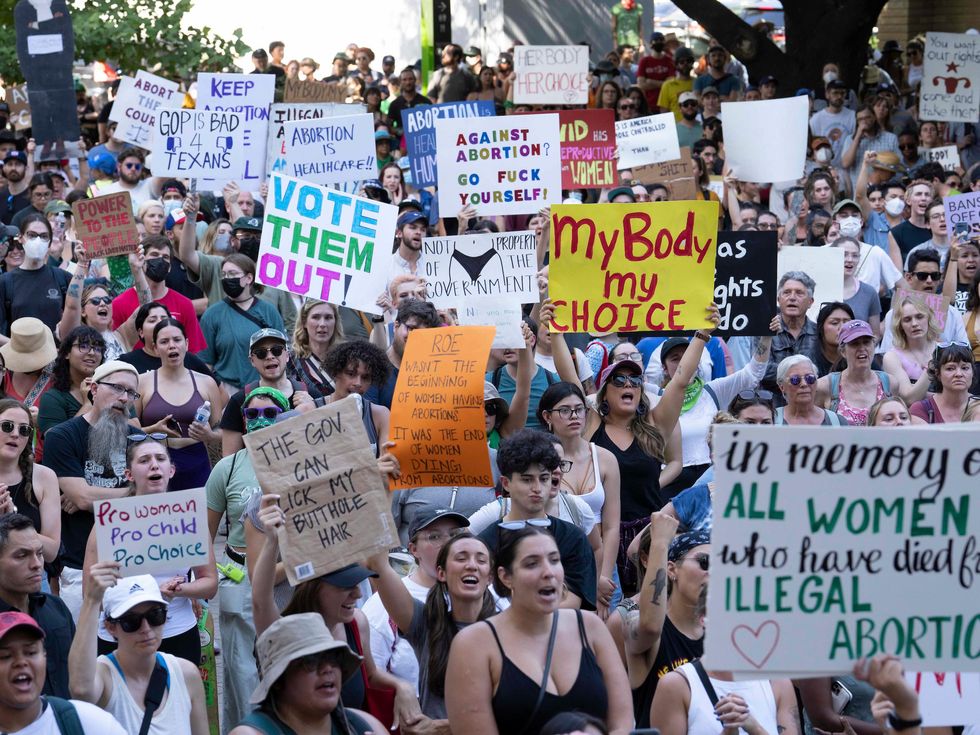 According to a recent UT poll, 78% of Texas voters support abortion access in most cases.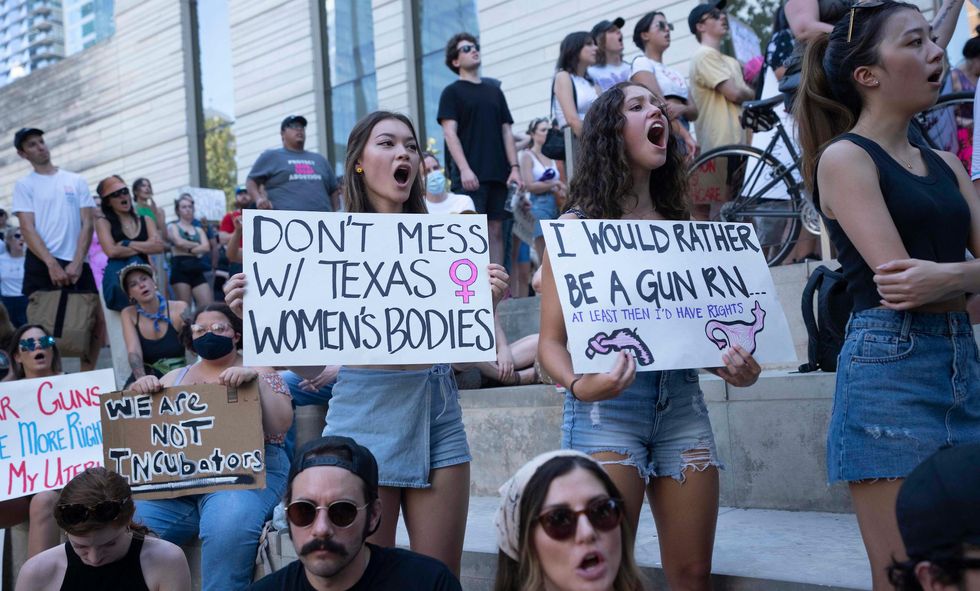 Sabrina Talghade and Sofia Pellegrini held up signs directed at Texas laws. A Texas trigger law will ban all abortions from the moment of fertilization, starting 30 days after the ruling. When state legislators passed the trigger law last summer, it also passed laws for more protection of firearms, including the right to open carry without a permit.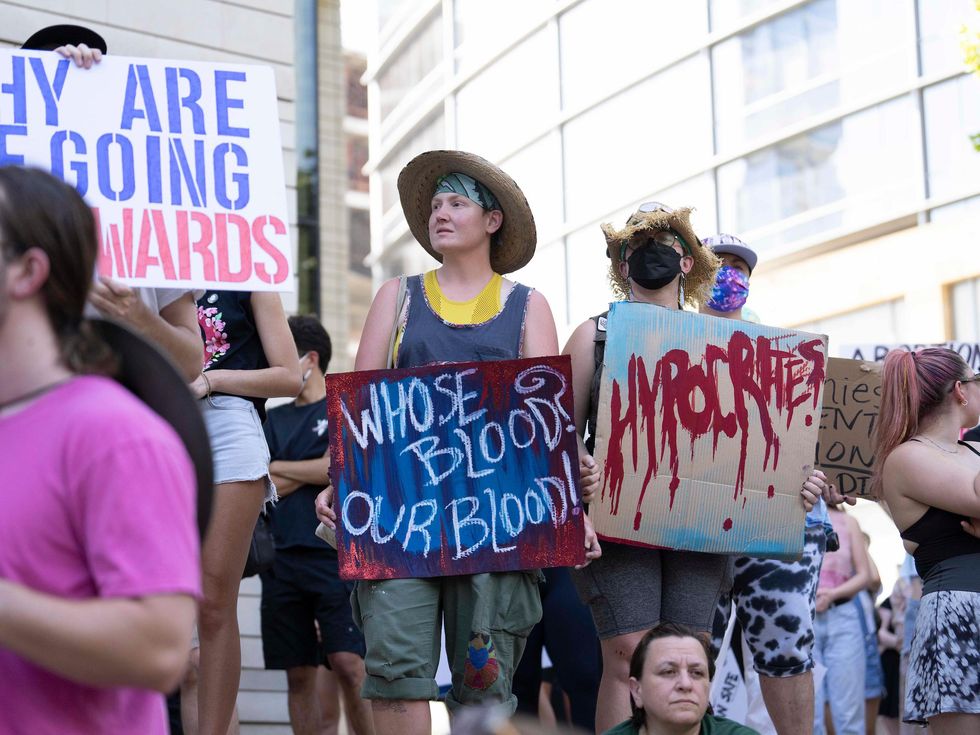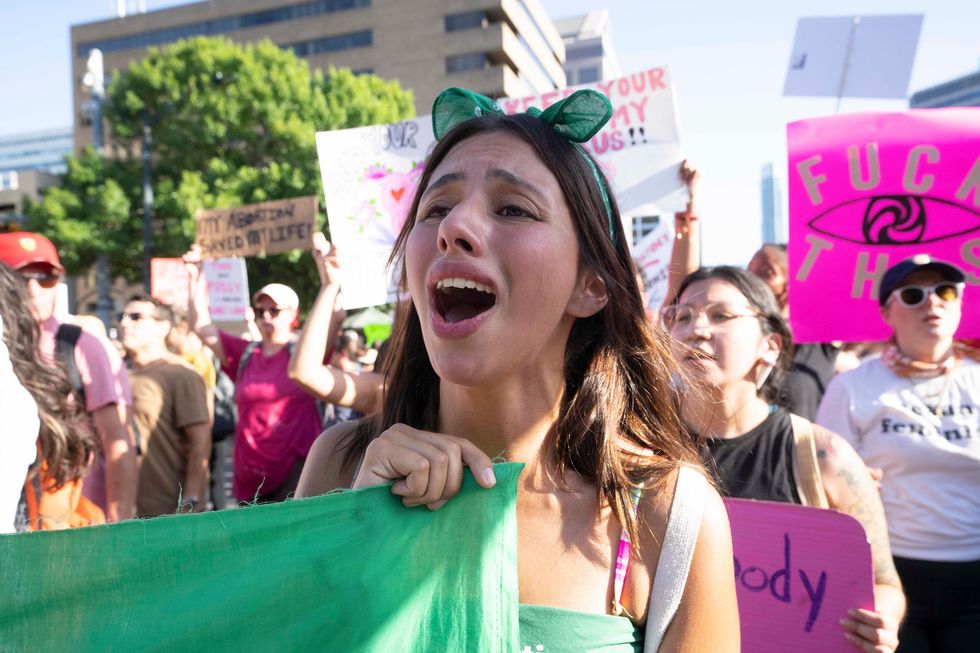 Lili Enthal of Austin yells as around 1,000 Texans marched to the Texas Capitol.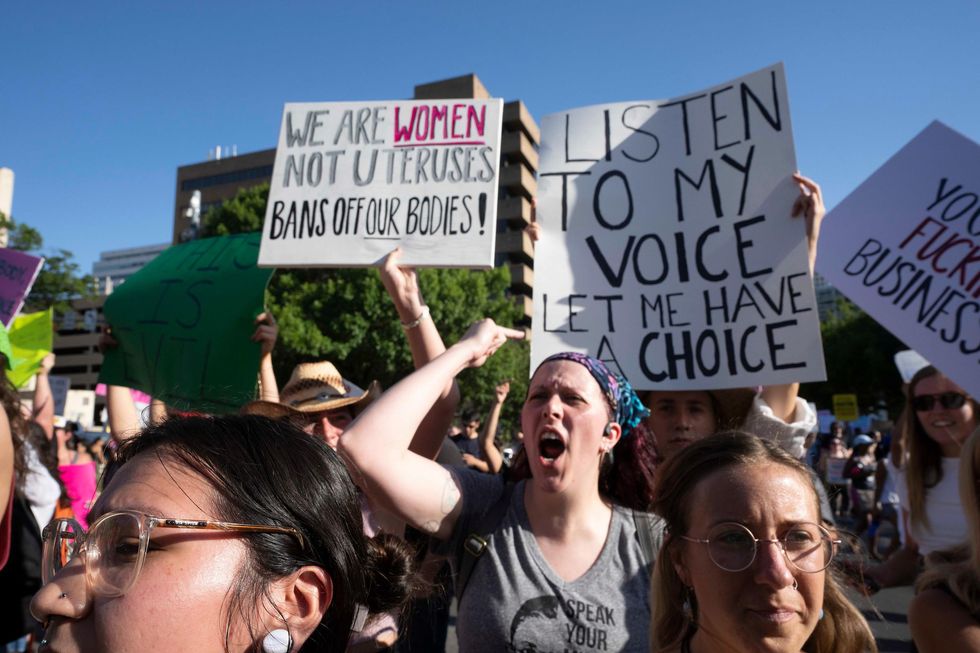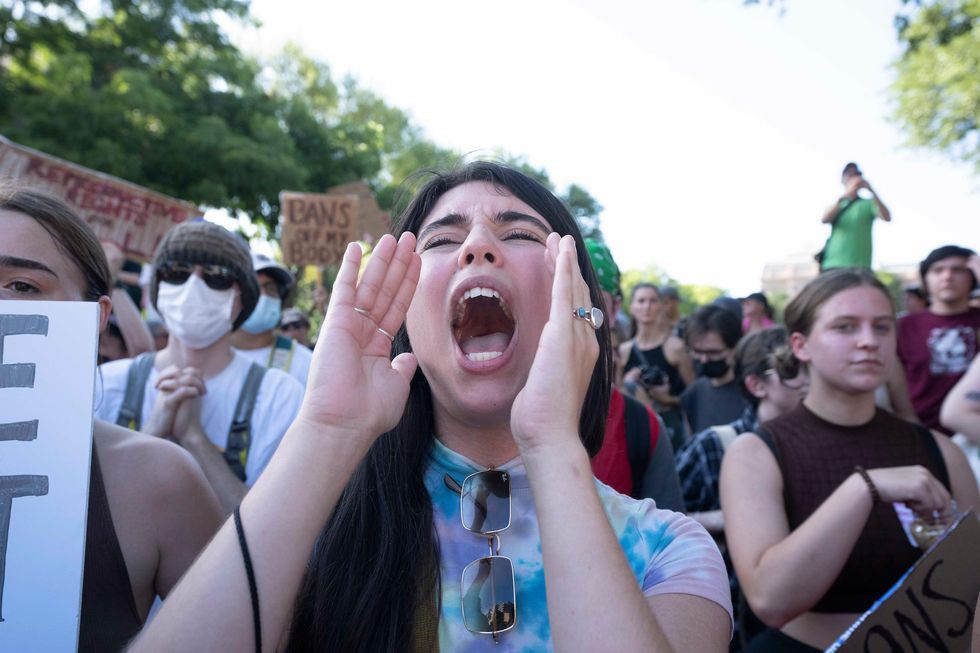 From the Texas Capitol, Zoe Webb lets her voice be heard against the Supreme Court ruling.