Get connected with our daily update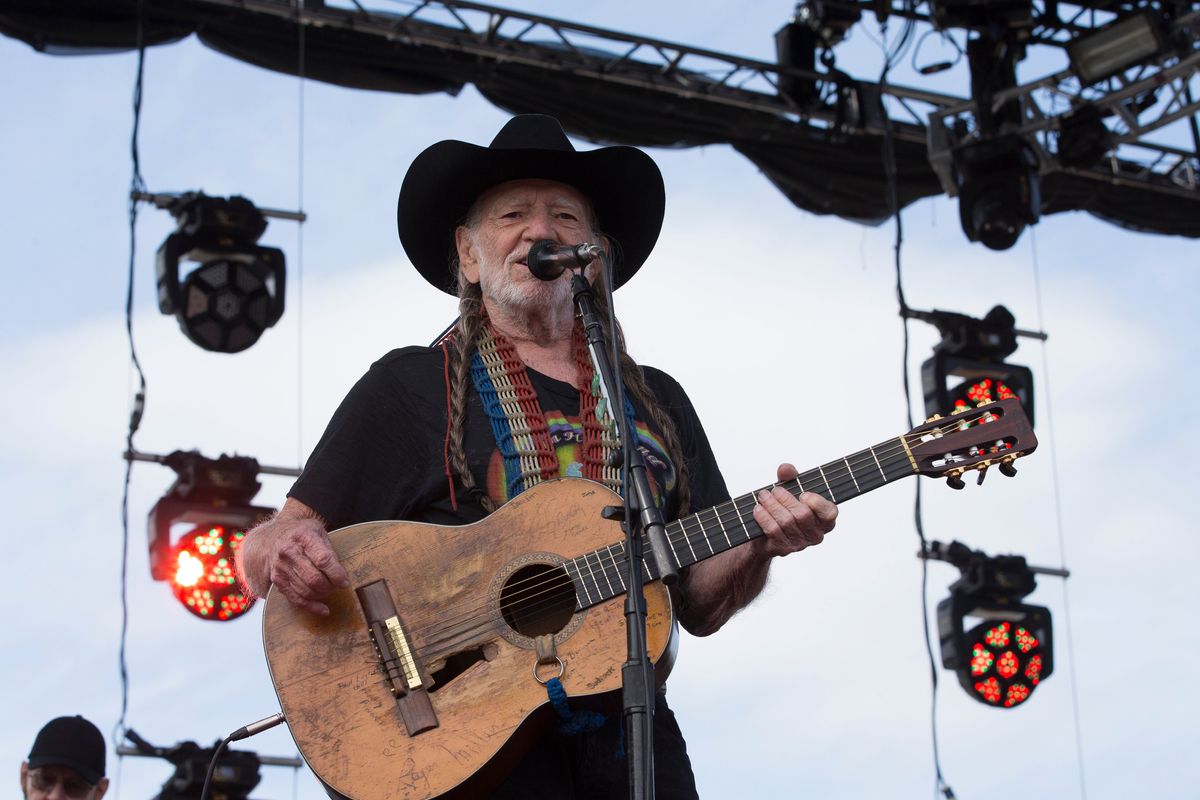 Happy birthday, Willie! Austin has been blessed to be one of your homes for so many years.
---
We have a lot to get through so without further ado, as a birthday gift to one of Austin's most famous residents, here are 89 facts to celebrate his life.
1. Tomorrow is also Willie Nelson's birthday—he celebrates on April 29 and 30 due to a clerical error on his birth certificate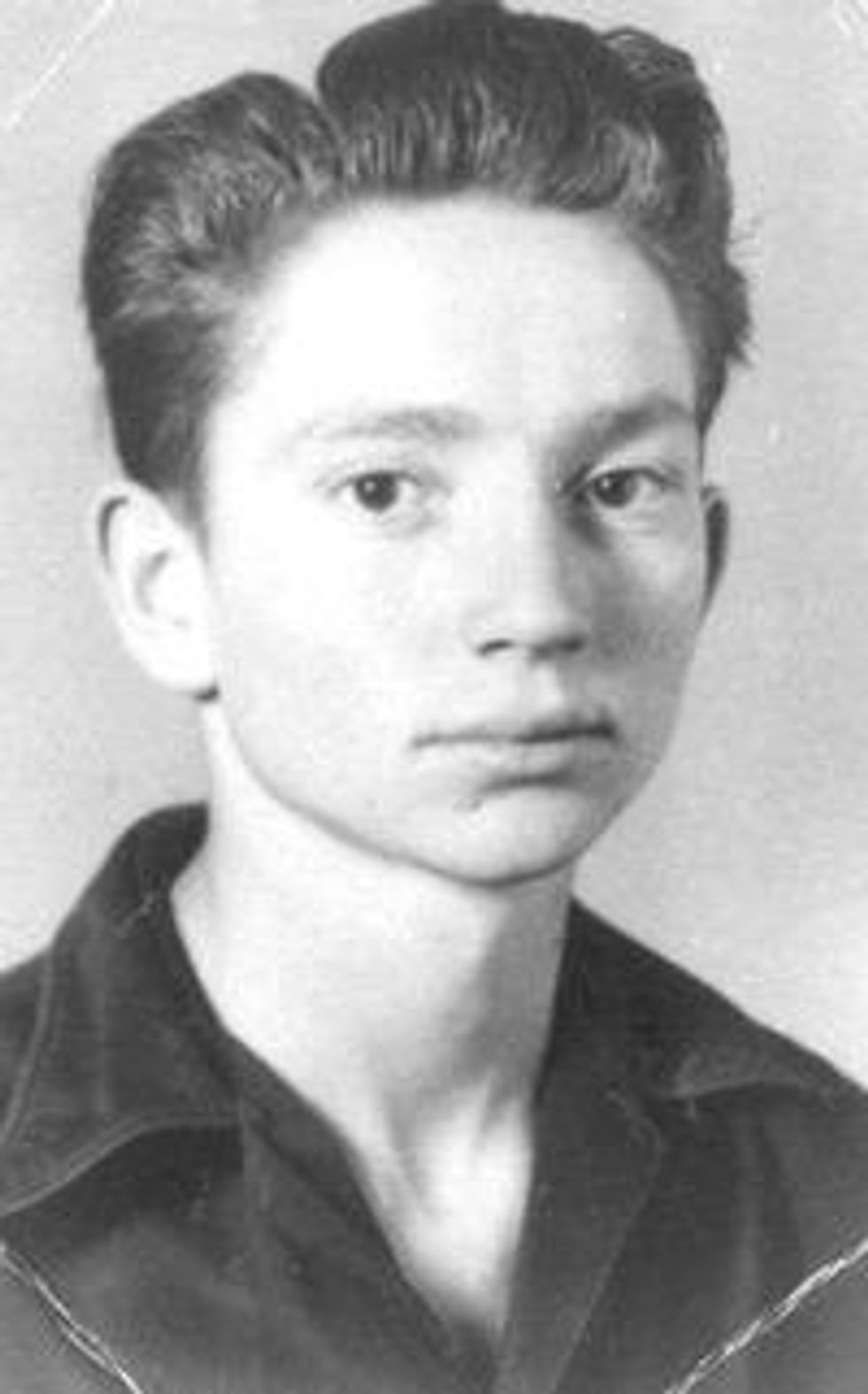 2. However, Willie didn't start celebrating both days until he turned 18.
3. Nelson was born in 1933 in the tiny town of Abbott, Texas, which only had a population of about 326 people at the time.
4. Nelson's cousin Mildred chose his name.
5. Nelson was raised by his grandparents, Alfred and Nancy Nelson, who both studied music.
6. A lifelong performer, Nelson got onstage for the first time when he was five years old to recite a poem.
7. He was so nervous to recite it, that he picked his nose until it bled and earned the nickname "Booger Red."
8. Nelson was gifted his first guitar when he was 6 years old
9. Nelson first learned to play "Amazing Grace" and wrote his first song when he was 7.
10. Alongside his older sister, Bobbie, Nelson grew up singing in his church choir.
11. Nelson joined his first band, Bohemian Polka, as a guitar player when he was 9.
12. Nelson went to Abbott High School and played as a halfback on the football team.
13. Nelson raised pigs for Future Farmers of America while in school.
14. At 13, Nelson had played with Bob Wills, the "King Western Swing"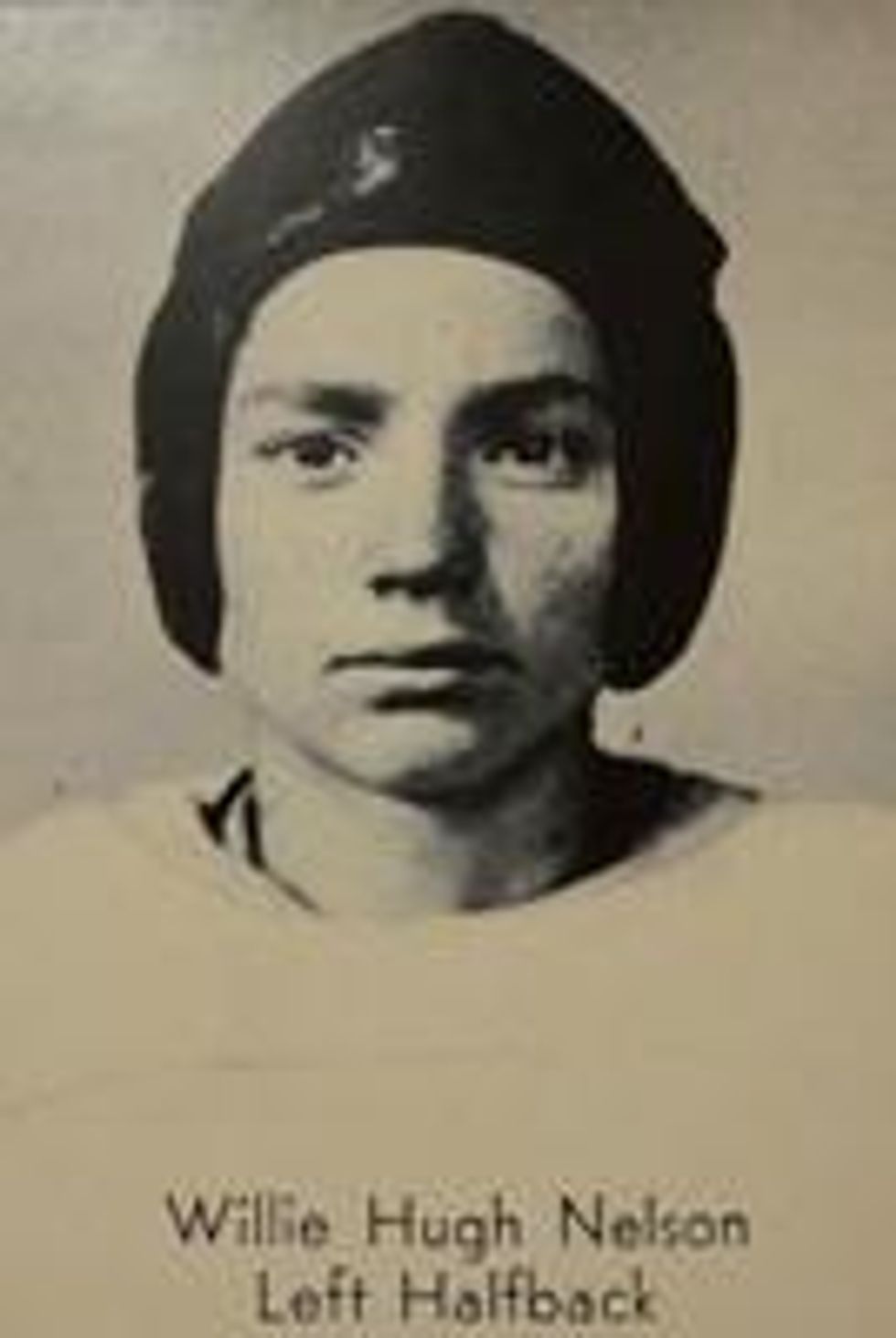 15. Nelson graduated high school in 1950 and joined the U.S. Air Force.
16. He was later discharged due to back problems.
17. Nelson was first married in 1952, to Martha Matthews.
18. Nelson attended Baylor University but dropped out after two years due to his musical success.
19. While at Baylor, Nelson joined the Tau Kappa Epsilon fraternity.
20. Nelson once moved to San Diego for a job but was unable to find one, so he hitchhiked to Portland, Oregon, where his mother lived
21. No one picked him up, so he slept in a ditch to wait for a freight train.
22. Throughout the 1950s, Nelson worked as a disk jockey while performing as a singer-songwriter.
23. Nelson had a lot of odd jobs, including saddle maker, vacuum cleaner, encyclopedia and Bible salesman.
24. The contract allowed him to join Ray Price's band as a bassist.
25. His first album, "...And Then I Wrote," was released in 1962.
26. Nelson moved to Nashville in 1960 and signed a contract with Pamper Music.
27. Nelson married his second wife, Shirley Collie, in 1962.
28. Nelson signed with RCA Victor and joined the Grand Ole Opry in 1964.
29. Tired of the corporate music scene in Nashville, Nelson moved to Austin in the early 1970s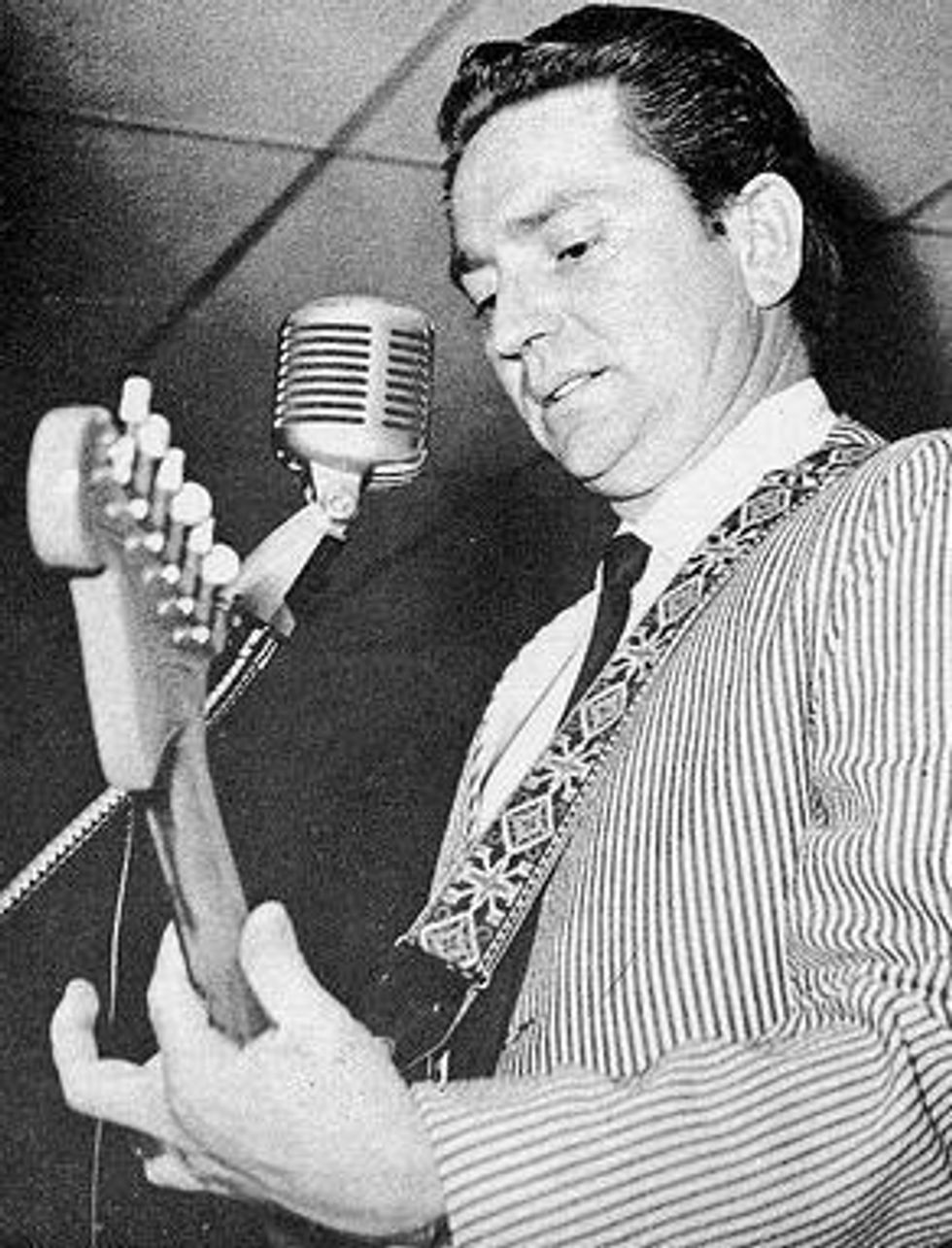 30. Nelson didn't feel his brand of "outlaw country" fit in Nashville's scene.
31. Austin's hippie scene was burgeoning at the time and Nelson became a staple at the Armadillo World Headquarters.
32. He tried to retire shortly after moving, paying $14,000 to end his contract, but it didn't last.
33. Nelson began to grow out his hair and beard after moving to Austin.
34. Nelson started his annual Fourth of July Picnic in Austin in 1973.
35. Nelson signed with Atlantic records in 1973 as the label's first country artist.
36. He formed his band, The Family, the same year.
37. Nelson never tried marijuana until he was 21 years old and even then, he refused it the first time
38. Nelson starred in "The Electric Horseman" alongside Jane Fonda and Robert Redford in 1979.
39. The next year, he starred in the film "Honeysuckle Rose."
40. Nelson has done crazy things for weed, including running into his burning house to save his stash
41. It wasn't just for the love of weed—Nelson wanted to avoid the stash being found by police.
42. After all, Nelson has been arrested multiple times for possession of marijuana.
43. Nelson once smoked a joint on the roof of the White House with Jimmy Carter's son, Chip.
44. While there, he performed a duet with First Lady Rosalynn Carter.
45. He tried to smoke a joint on the roof of the Governor's Mansion but was caught.
46. Nelson has famously out-smoked Snoop Dogg and maintained a firm friendship with the rapper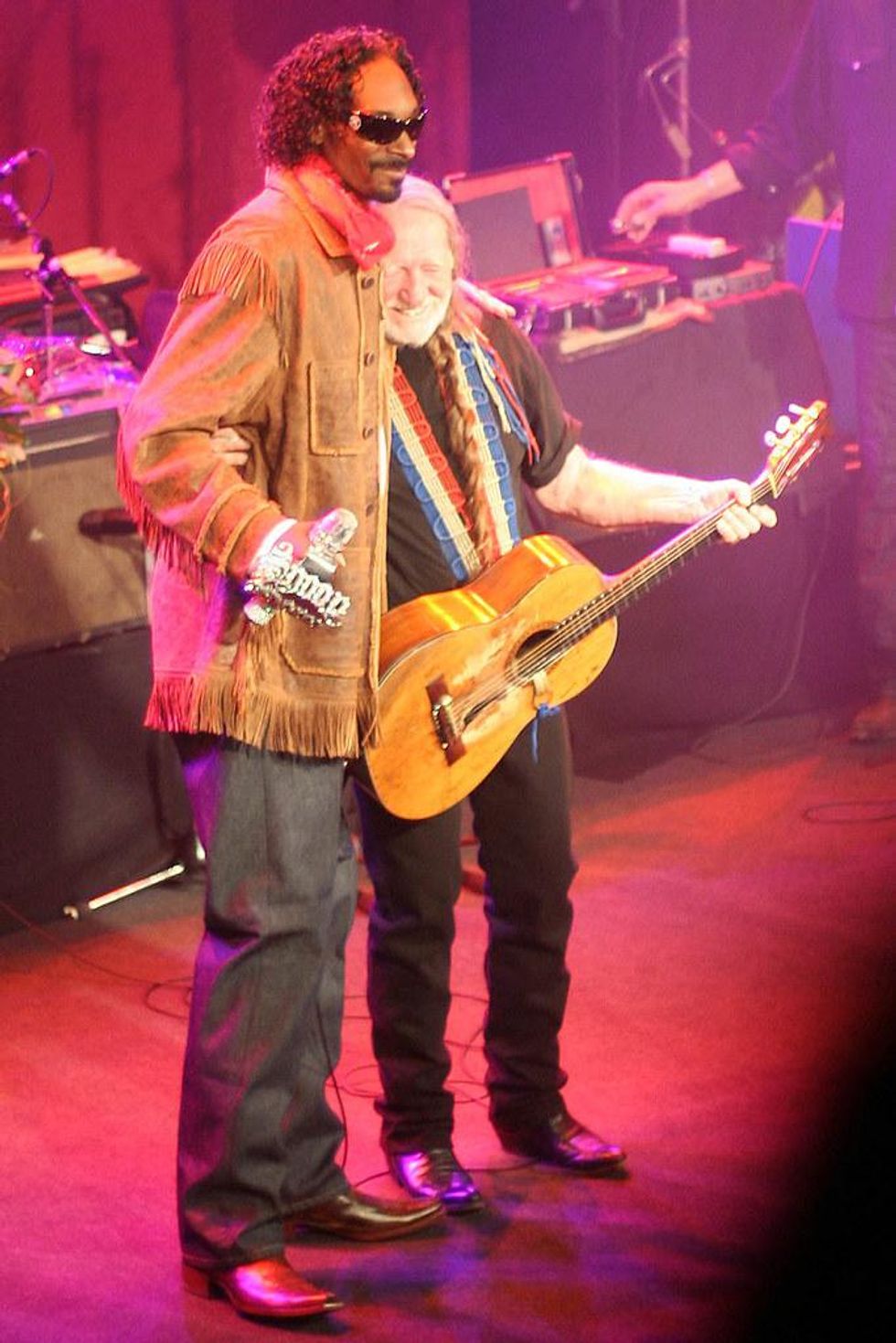 47. The pair wrote the songs 'Roll Me Up and Smoke Me When I Die' and 'My Medicine.' together.
48. Nelson has his own brand of marijuana, called Willie's Reserve.
49. Nelson is a huge advocate for marijuana legalization and sits as co-chair on the advisory board of the National 50. Organization for the Reform of Marijuana Laws.
51. Nelson's smoking days have largely ended since 2019 due to health issues.
52. Nelson's house fire, which happened in 1980, destroyed his Nashville home.
53. The one other object he was able to save was his beloved guitar, Trigger.
54. Nelson bought Trigger in Nashville from a man named Shot Jackson in 1969.
55. Trigger has been used in more than 10,000 shows across more than 50 years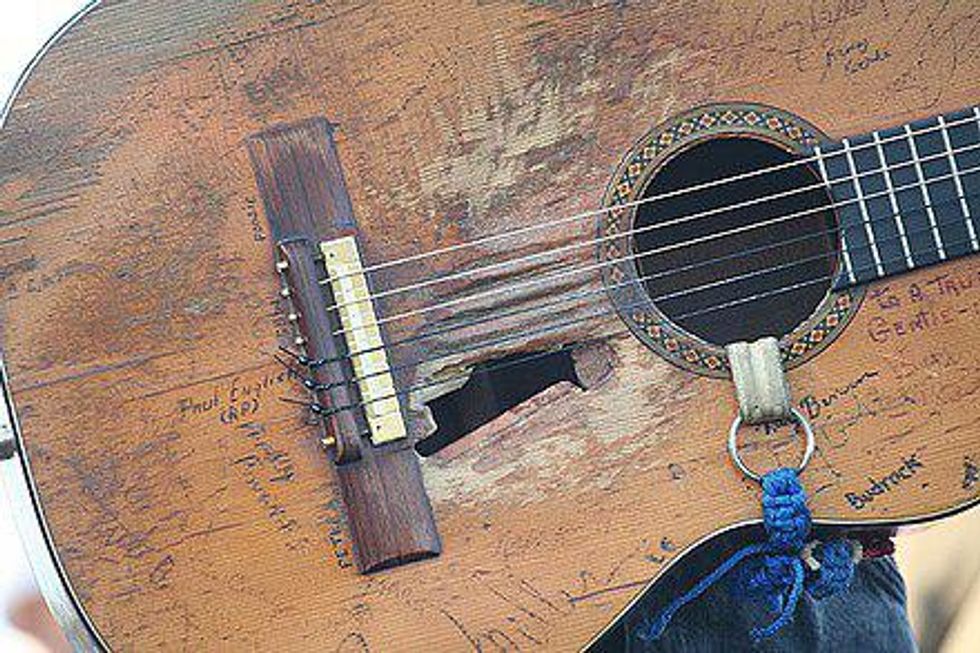 56. Trigger got its name from Roy Roger's horse.
57. Trigger is decorated with celebrity signatures, the first of which was Leon Russell.
58. More than a hundred yet-to-be-recorded songs were lost in the fire.
59. Nelson moved to Columbia Records in 1975.
60. Nelson's smash-hit album, "Red Headed Stranger," was released in 1975.
61. In the summer of 1977, Nelson discovered his manager, Neil Reshen, had been filing tax extensions and not paying the IRS.
62. Both of Nelson's 1978 albums went platinum.
63. They were "Waylon & Willie" and "Stardust."
64. "Stardust" spent two years on the Billboard 200 list.
65. "Stardust" also spent 540 weeks on various country music lists.
66. Nelson's 1980 hit, "On the Road Again," was written on the back of a barf bag while on an airplane.
67. Nelson continued to top the charts with "Pancho & Lefty" in 1982, which he released with Merle Haggard and Chips Moman.
68. The album won three Grammys and went quadruple platinum.
69. Nelson's first book, "Willie: An Autobiography," was released in 1988.
70. In 1990, the IRS raided Nelson's house to seize assets.
71. When the IRS raided, Nelson mailed Trigger to his daughter in Hawaii for safekeeping.
72. Nelson originally owed $32 million; after the seizure, the IRS charged him $16.7 million.
73. In order to pay his debt, Nelson released two-disc acoustic album "The IRS Tapes: Who'll Buy My Memories?"
74. The situation with the IRS was settled in 1993.
75. His bill was one of the largest in IRS history.
76. Nelson was inducted into the Country Music Hall of Fame in 1993.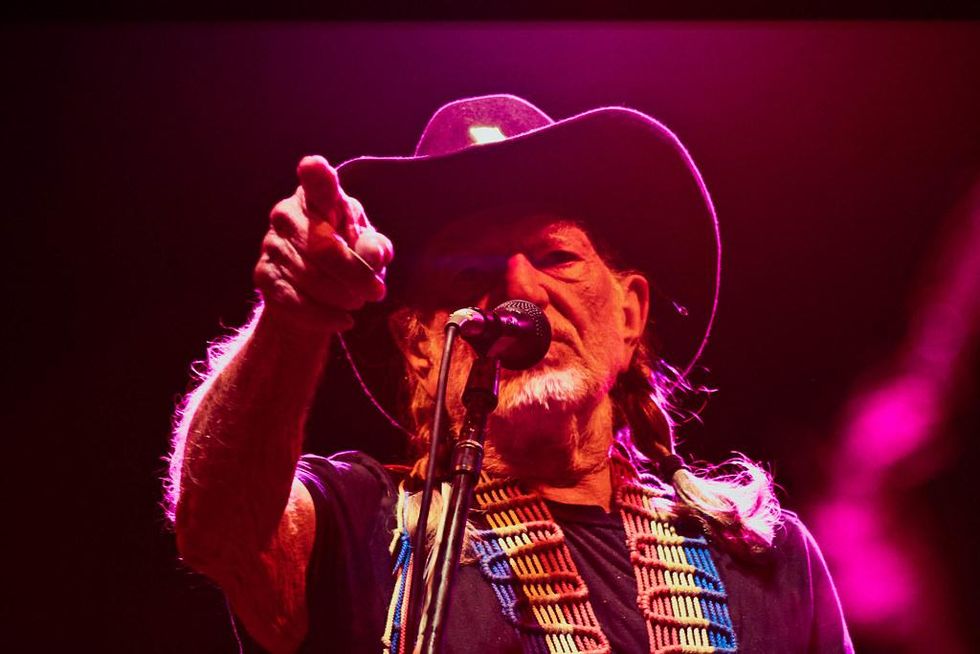 Beloved Austin native Willie Nelson receives COVID vaccine(Bert Cash/CC)
77. Nelson's next book, "The Facts of Life: And Other Dirty Jokes," was released in 2002.
78. Nelson appeared on Ringo Starr's 2003 album, "Ringo Rama"
79. In Nelson's opinion, Django Reinhardt is the greatest guitar player of all time.
80. Over the years, Nelson has been featured on Miami Vice, The Simpsons, Monk and King of the Hill.
81. Nelson has acted in more than 30 films.
82. Nelson's most recent book, "Roll Me Up and Smoke Me When I Die: Musings from the Road," was published in 2012.
83. Nelson owns a biodiesel brand, Willie Nelson Biodiesel, made from vegetable oil.
84. Nelson is honorary chairman of the advisory board of the Texas Music Project, the official Texas music charity.
85. Nelson has a ranch where he lets horses run free in Hawaii, where he spends most of his time
86. Nelson hosts his annual Luck Festival, at his Luck, Texas ranch.
87. With the new album, "A Beautiful Time," Nelson now has 98 albums in his discography.
88. Nelson will perform at the Moody Center's grand opening with George Strait on both of his birthdays.
89. Last summer during a concert at the Texas Capitol, Nelson winked at reporter Laura Figi.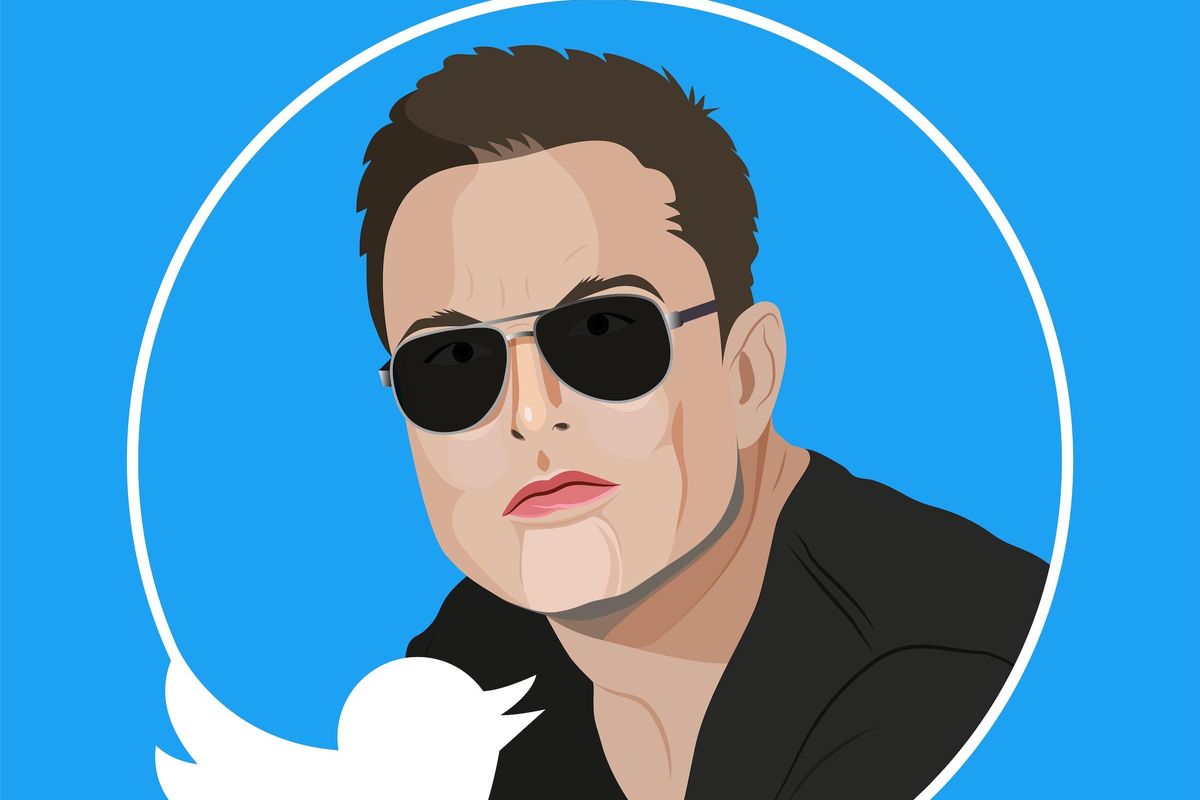 Shutterstock
Elon Musk has proposed once again to buy Twitter for $54.20 a share.
The news that Musk is offering to carry on with the $44 billion buyout was first reported by Bloomberg. Now, a filing with the Securities and Exchange Commission shows Musk made the proposal in a letter to the tech giant on Monday.
The New York Stock Exchange temporarily halted trading in Twitter stock twice Tuesday, first because of a big price move and the second time for a news event, presumably the announcement of Musk's renewed offer.
While the per share offer price on this latest proposal remains the same as the original offer, it's unclear if Musk has made other term changes or if Twitter would reject it. According to other reports, a deal could be reached this week.
The stock closed at $52.00/share Tuesday, indicating market uncertainty around the $54.20 offer.
After Musk informed Twitter of plans to terminate the original agreement in July, Twitter sued. A trial has been expected in Delaware Chancery Court on Oct. 17.
With the proposition of a buyout on the table again, it revives the question of whether Musk might move Twitter from San Francisco to Central Texas.
He's done so with some of his other companies. Tesla's headquarters in southeast Travis County had its grand opening earlier this year and tunneling business The Boring Company moved to Pflugerville. At least two other Musk companies, SpaceX and Neuralink, have a Central Texas presence without being headquartered here.
Technology journalist Nilay Patel this afternoon voiced concerns that owning Twitter and Tesla together could be problematic for Musk, as his Tesla manufacturing facilities in Germany and China are both in countries that have disputes with Twitter over content moderation and censorship.
Telsa shares fell after the Twitter news became public, before rallying to close up, at $249.44.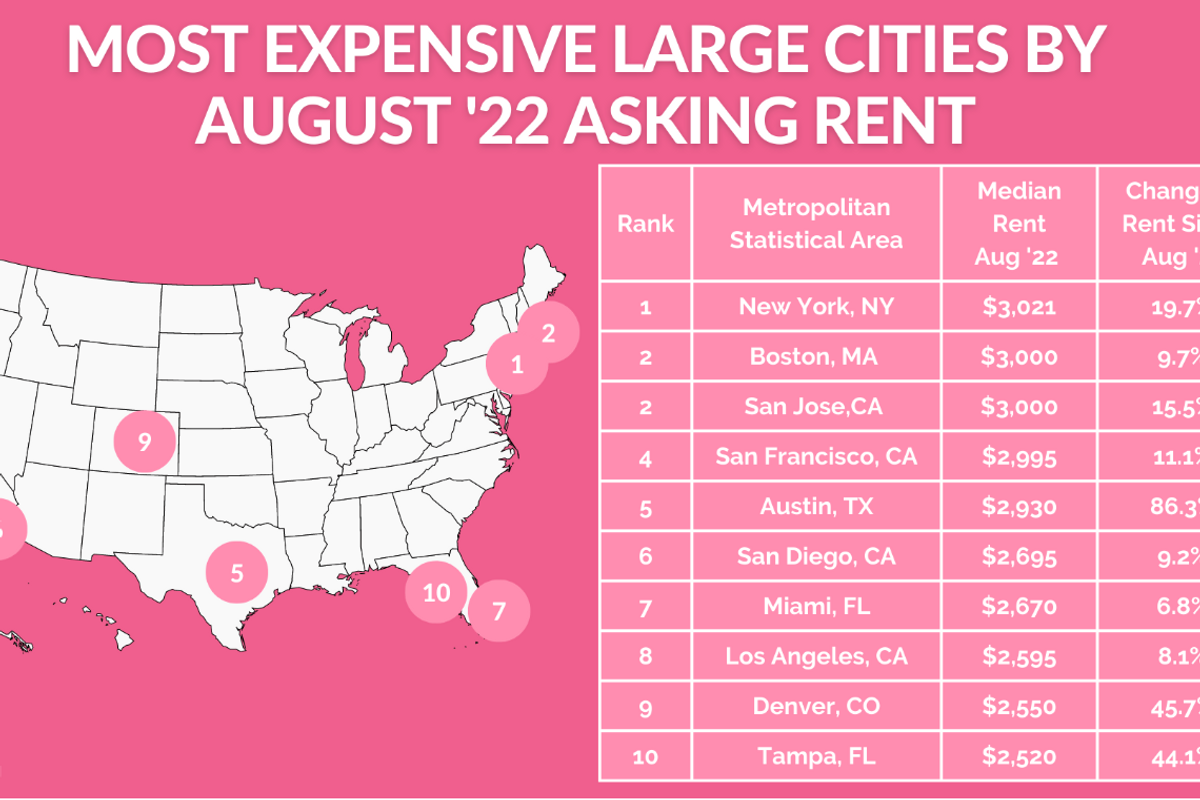 Dwellsy
While searching for a place to live, Austin renters will face monthly rates of nearly $3,000, a recent guide from rental marketplace Dwellsy shows.
The median rent in August this year was $2,930, a more than 86% increase since August 2021. That's $820 more than the nationwide median asking rent in August and puts Austin just below the Bay Area, Boston and New York for large cities with the most expensive asking rent.
"Within this group, Austin, TX stands out for the highest increases in asking rent, which has nearly doubled since this time last year," the study notes.
Outside of those large cities, however, others are seeing even higher rent spikes. Metro areas that ranked above Austin in one-year increases include those like Kansas City, MO with a 112% change in rent since last August and Tucson, AZ with a 124% change.
The data reflects large apartment communities, single-family homes and 2-6 unit buildings.