Get connected with our daily update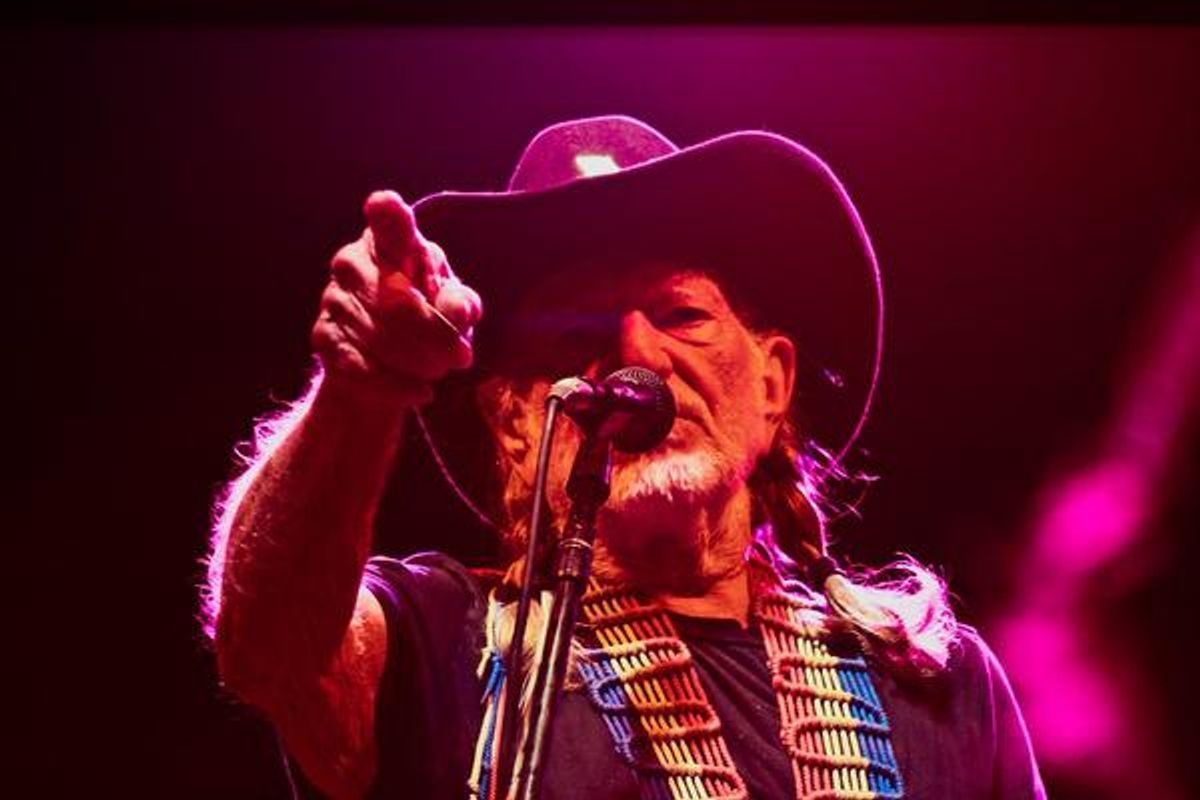 Although these days he spends most of his time riding horses on his Hawaiian ranch, Willie Nelson is just about as synonymous with Austin as Zilker Park. He's made such an impression on the city that we honor him in every chance we get: in murals, as a statue in front of the Moody Theater (which sits on Willie Nelson Blvd.), on T-shirts and with his 4th of July Picnic.
---
So in celebration of the Red Headed Stranger's 88th year around the sun, here are just a select few of the reasons Austin loves Nelson.
We get to celebrate his birthday twice
Nelson was born just before midnight on April 29, 1933, in Austin, Texas, the county courthouse didn't record his birth until the next morning, officially giving him two birthdays, as he explained on Sirius XM in 2018. Nelson celebrated on April 29 exclusively until he turned 18, joined the Air Force and obtained a copy of his birth certificate. Instead of fretting about the clerical error, Nelson saves people the confusion by celebrating on both days. If anyone deserves two birthdays it's him, right?
He has done some outlandish things for weed
It's not a secret that Nelson has a certain affinity for the devil's lettuce but he didn't start smoking it until he was 21, even refusing the first time it was offered to him. He has since been serious about destigmatizing the use of cannabis. He recently started his own line, called Willie's Reserve, and held a cannabis convention this year. In the in-between, though, Nelson says he's been busted more than a few times for possession.
Upon coming home to see his Tennessee house on fire in 1969, Nelson ran inside in search of two things: his beloved guitar and a pound of Colombian bud. However, Nelson says he didn't go after the weed to save it but to keep himself out of jail for possession.
Equally crazy, Nelson once smoked a joint on the roof of the White House with Jimmy Carter's son, Chip. Ticking off the bucket list, Nelson tried to do the same on the roof of the Governor's Mansion but was caught before the goal was achieved.
One of his albums was released to pay off IRS debt
Owing an estimated $32 million in taxes to the IRS, which Nelson attributes to mismanaged money and bad accountants, federal agents raided Nelson's home in 1990 and seized some of his assets. After the seizure, the IRS charged him $16.7 million. Nelson released a two-disc acoustic album titled "The IRS Tapes: Who'll Buy My Memories?" and gave the IRS a portion of the profits. The ordeal was settled in 1993 and Nelson is proud to say he lived to tell the tale.
He's been a performer since he was a child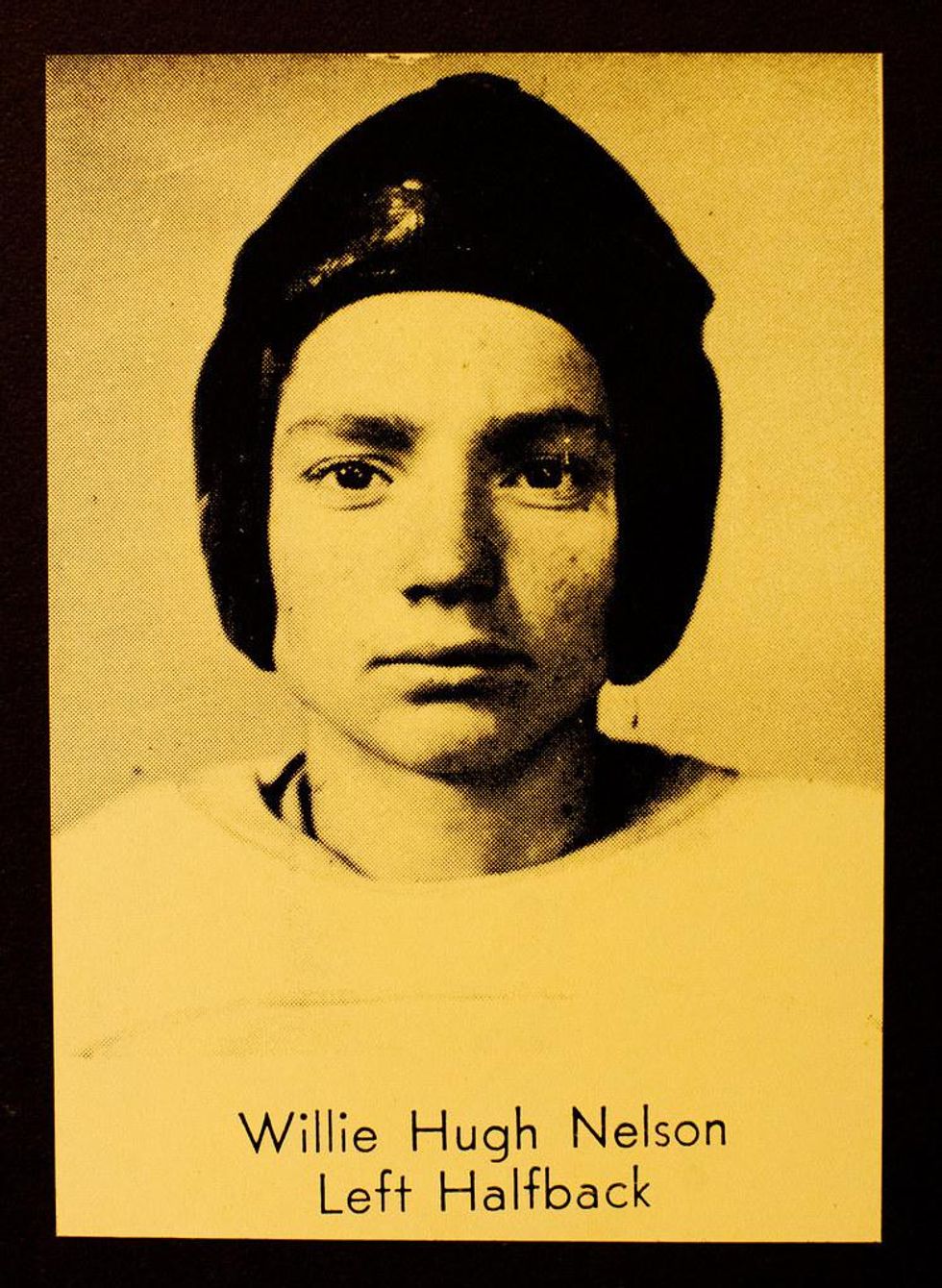 (Thomas Hawk/Flickr)
The first time he ever performed in public, Nelson was 5 years old and recited a poem. He had such a bad bout of stagefright that he started picking his nose until it bled onstage. Though his first performance didn't go well, he was gifted a guitar one year later, when he was 6, wrote his first song when he was 7 and joined his first band when he was 10. By 13, he had played with Bob Wills, the "King Western Swing" music and got a job in a Bohemian Polka band as the lead singer and guitarist. The rest is history!
He's been playing the same guitar for 50 years
Named "Trigger" after Roy Rogers' horse, Nelson has been playing the same guitar for 50 years, which explains the scratches, nicks and beat-up look the instrument has, but he loves it the same. After his trusty Baldwin was damaged beyond repair by a drunk man at a show, Nelson got into the market for a new one. A Martin N-20 classical guitar, Trigger has been with him through his house fire and when the IRS came to raid Nelson's home, he sent Trigger to his daughter, Lana, in Maui, Hawaii, for safekeeping. The guitar has been through hell and back, it even has a hole in the body from use, and sees a guitar technician frequently but still plays as good as it should.
We hope you have two "Willie" nice birthdays, Mr. Nelson!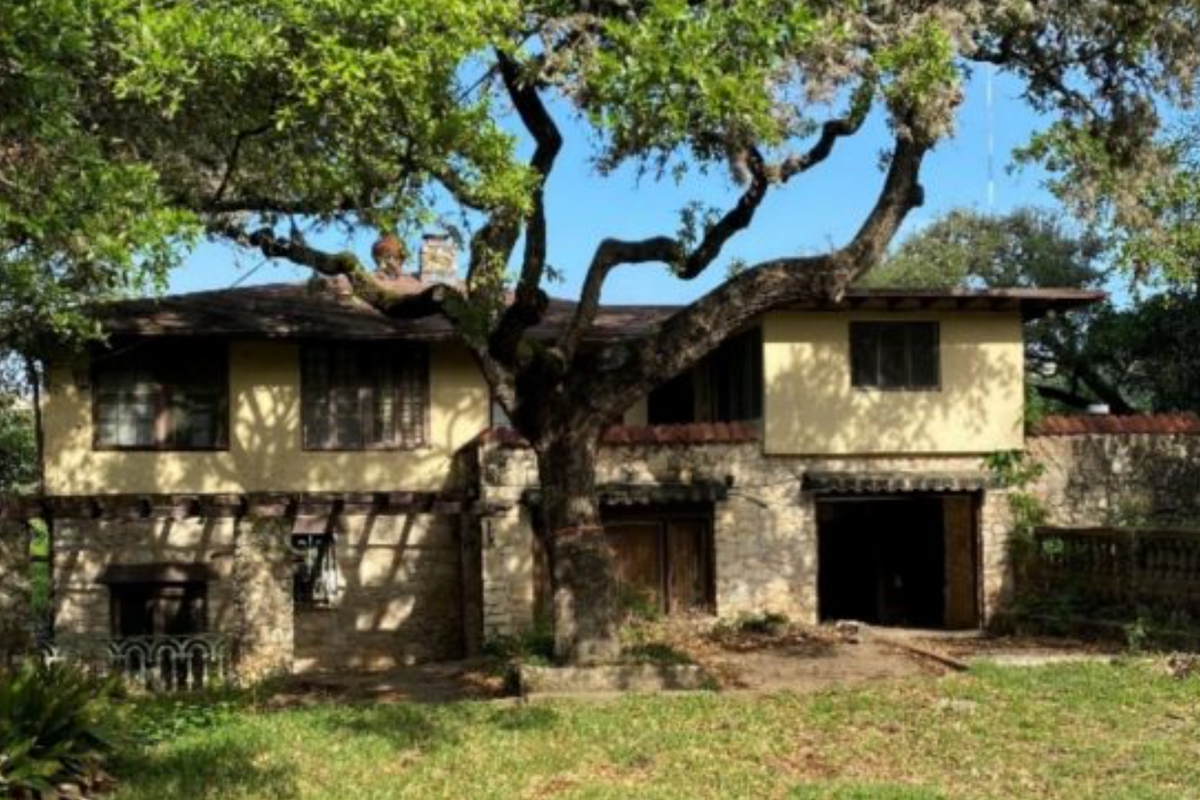 Austin Monitor
By Jonathan Lee
The Planning Commission was split Tuesday on whether to help save an eclectic lakefront estate from demolition by zoning it historic amid concerns over tax breaks and the likelihood that a previous owner participated in segregation as a business owner.
The property in question, known as the Delisle House, is located at 2002 Scenic Drive in Tarrytown. The main house, with Spanish and Modern influences, was built in 1923 by Raymond Delisle, an optician. A Gothic Revival accessory apartment was built in 1946. The current owner applied to demolish the structures in order to build a new home.'
Historic preservationists, for their part, overwhelmingly support historic zoning, which would preserve the buildings in perpetuity. The Historic Landmark Commission unanimously voted to initiate historic zoning in July, citing architectural significance, landscape features and association to historic figures. City staffers recommend historic zoning, calling both structures one-of-a-kind examples of vernacular architecture.
Tarrytown neighbors have also banded together to stop the demolition. Many have written letters, and a few spoke at the meeting. "How could anyone buy this property with the intent of destroying it?" Ila Falvey said. "I think it's an architectural treasure."
Michael Whellan, an attorney representing the property owner, said that the claims made by preservationists are shaky. The buildings are run down, he said, and have had substantial renovations. A structural engineer hired by the owner said any attempt at preservation would involve tearing down and rebuilding – an undertaking Whellan said would likely cost millions.
Whellan also argued that any historical significance derived from the property's association with Delisle and longtime owner C.H. Slator is dubious. "These men are not noted for any civic, philanthropic or historic impact," he said.
What's more, according to Whellan, Slator likely participated in segregation as the owner of the Tavern on North Lamar Boulevard between 1953 and 1960.
A city staffer, however, said she found no evidence to support the claim. "We would never landmark a property where a segregationist lived, or there was a racist person," Kimberly Collins with the Historic Preservation Office said.
Commissioner Awais Azhar couldn't support historic zoning in part due to lingering uncertainty about Slator. "Focusing on that factor is not here to disparage an individual or family. It is not about playing the race card. This is an important assertion for us to consider as Planning commissioners," Azhar said.
Commissioner Carmen Llanes Pulido said that allegations of racism should come as no surprise. "We're talking about white male property owners in the 1950s, in Austin, on the west side – and of course they were racist," she said. But she argued that allowing the house to be demolished based on these grounds does nothing to help people of color who have been harmed by racism and segregation.
The question of tax breaks was also controversial. Michael Gaudini, representing the property owner, said that the tax breaks associated with historic zoning would exacerbate inequality by shifting property tax burdens to less affluent communities. City staffers estimate that the property, appraised at $3.5 million, would get either a $8,500 or $16,107 property tax break annually, depending on whether a homestead exemption is applied.
Commissioner Grayson Cox preferred the commission focus not on tax breaks but on whether the structures merit preservation. "To me, nothing in the historic preservation criteria lists, is this person deserving of a tax break or not?"
Azhar, on the other hand, said he plans to propose a code amendment getting rid of city property tax breaks for historic properties.
The commission fell one vote short of recommending historic zoning, with six commissioners in support and three opposed. Azhar and commissioners Claire Hempel and Greg Anderson voted against.
The odds of City Council zoning over an owner's wishes are slim. Nine out of 11 members must vote in favor, and there have only been a handful of such cases over the past several decades.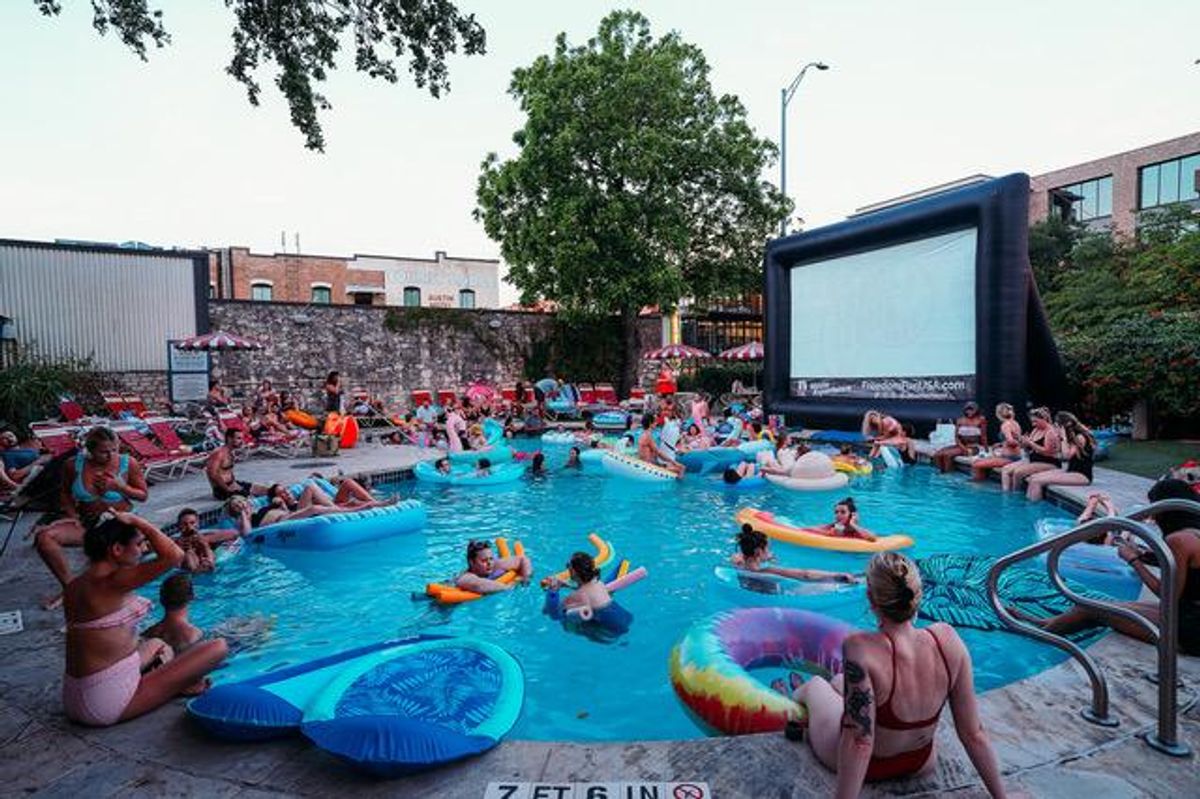 Austin Motel
What's new in Austin food & drink this week:
Nau's Enfield Drug closing after losing their lease. Did McGuire Moorman Lambert buy the building, with its vintage soda fountain?
Nixta Taqueria Chef Edgar Rico named to Time Magazine's Time 100 Next influencer list, after winning a James Beard Award earlier this year.
Question: From what BBQ joint did pescatarian Harry Styles order food this week?
Austin Motel is opening the pool and pool bar Wednesday nights in October for Freaky Floats.
Vincent's on the Lake closing due to "economic conditions and low water levels [at Lake Travis]."
Cenote has closed its Windsor Park location. The East Cesar Chavez location remains open.
The Steeping Room on N. Lamar has closed.
Local startup It's Skinnyscored new financing for its gluten-free pasta business.
P. Terry's opened a new location in Kyle, at 18940 IH-35.