Get connected with our daily update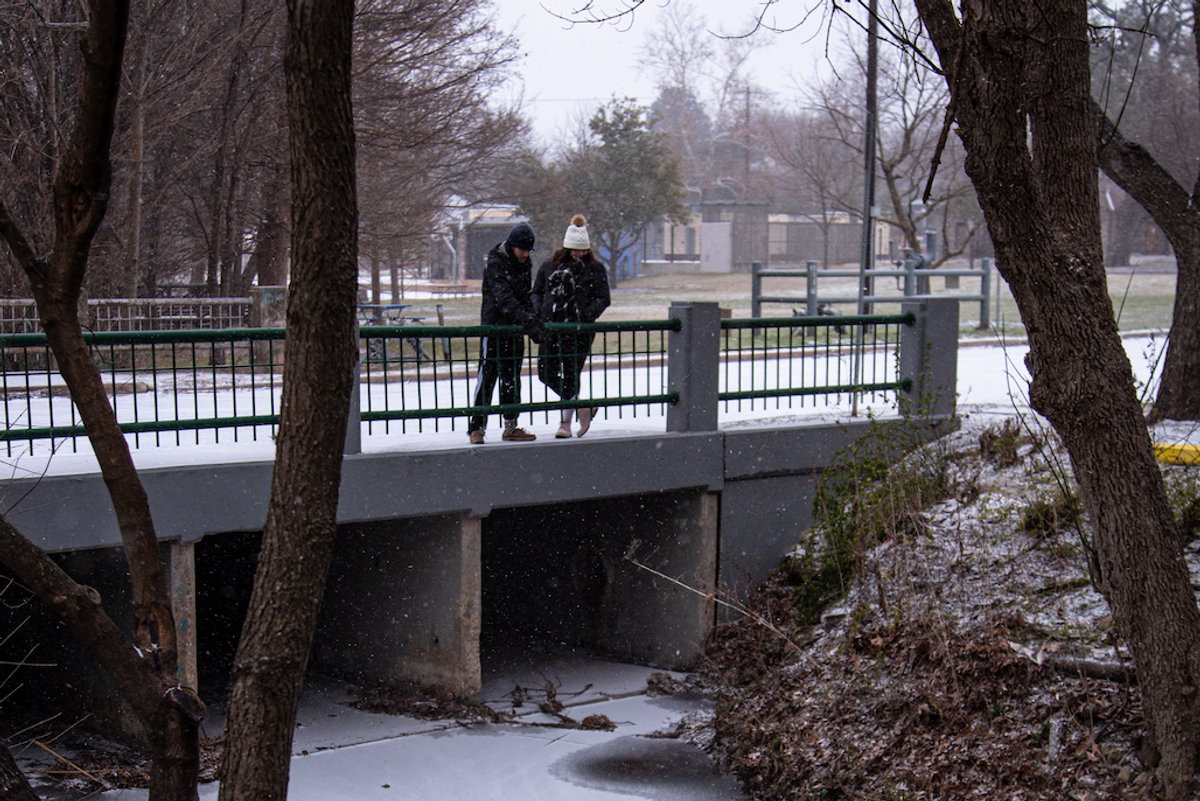 When the world's most famous groundhog declared six more weeks of winter Wednesday morning, Austin residents may have tuned in a little more closely as they gear up for an all-too-familiar February winter storm.
---
Just under a year after Winter Storm Uri shut down much of the state's power grid, left thousands of Austinites without water and forced many of the city's most vulnerable populations into unsafe situations, a new "very strong arctic cold front" is expected to hit Austin once more early Thursday morning. Temperatures are expected to plummet below freezing early Thursday morning and stay there through Friday afternoon with freezing rain translating to a quarter-inch of ice.
Though the outlook isn't as dire as it was last year, many Austin-area residents, including Lindsay Ballard, experienced an unwelcome déjà vu as they tuned in to the week's forecast.

Seniors made up a majority of Travis County's 28 winter storm deaths, a fact Ballard almost saw firsthand as she brought emergency relief to residents at Cambridge Villas Senior Living Center. The complex had been without running water or wellness checks for six days, leading to food, insulin and more necessities spoiling.
"The residents I was able to keep up with have moved out of that particular housing into better situations," Ballard told Austonia. "I'm still concerned for all of the seniors in the storm, though, and I hope it will be as mild and short-lived as the meteorologists are predicting. I'll be ready to jump in and help if needed."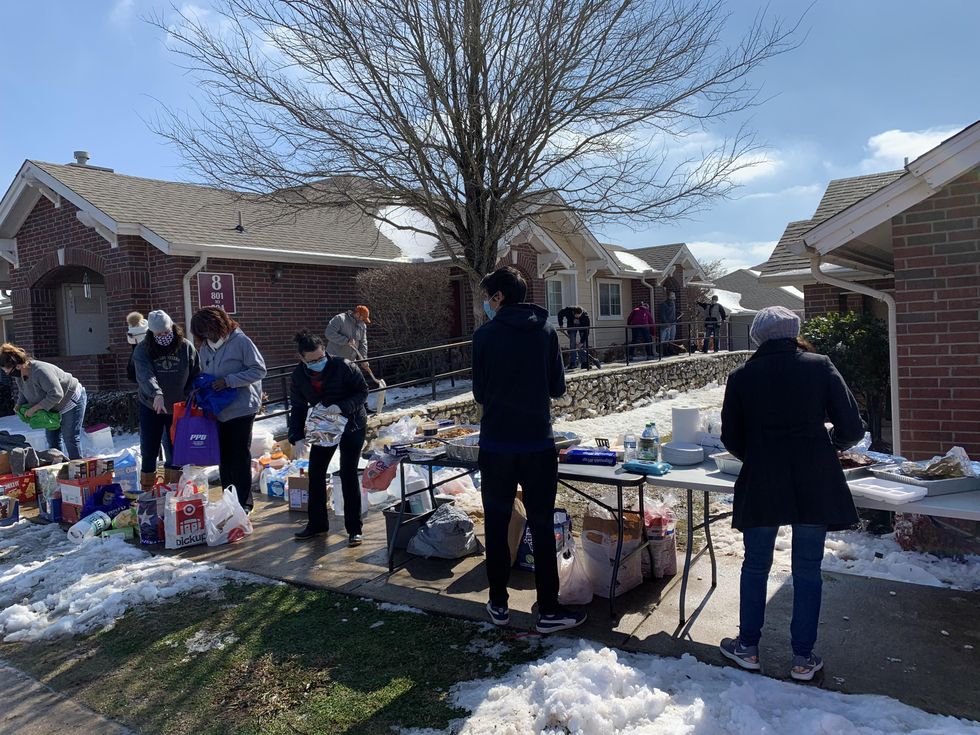 Neighbors rallied around the nursing home, providing food in the aftermath of the storm. (Jack Morgan)
Meanwhile, other Austinites are applying the lessons they learned last year to their approach this year.
Jessica Tremblay, a North Austin resident, was in the middle of covering her plants when she spoke with Austonia about the steps she took to get ahead of the cold snap this year. To ensure she would have everything she needed for herself and her two senior cats, she stocked up on nonperishables, firewood and water well before Austinites started panic-rushing grocery stores.
Tremblay said her anxiety didn't set in until she got a text alert warning of winter weather on Wednesday morning.

"The PTSD and anxiety honestly didn't really set in for me until I got that text this morning from the City of Austin," Tremblay said. "I really just don't want to have to go through that whole thing ever again."
Though she loves Texas, Tremblay said if the whole thing were to happen all over again, it would be the linchpin that causes her to move.
"We were almost at 100% total grid failure last year and it just won't take a superstorm to honestly get us to that point again," Tremblay said.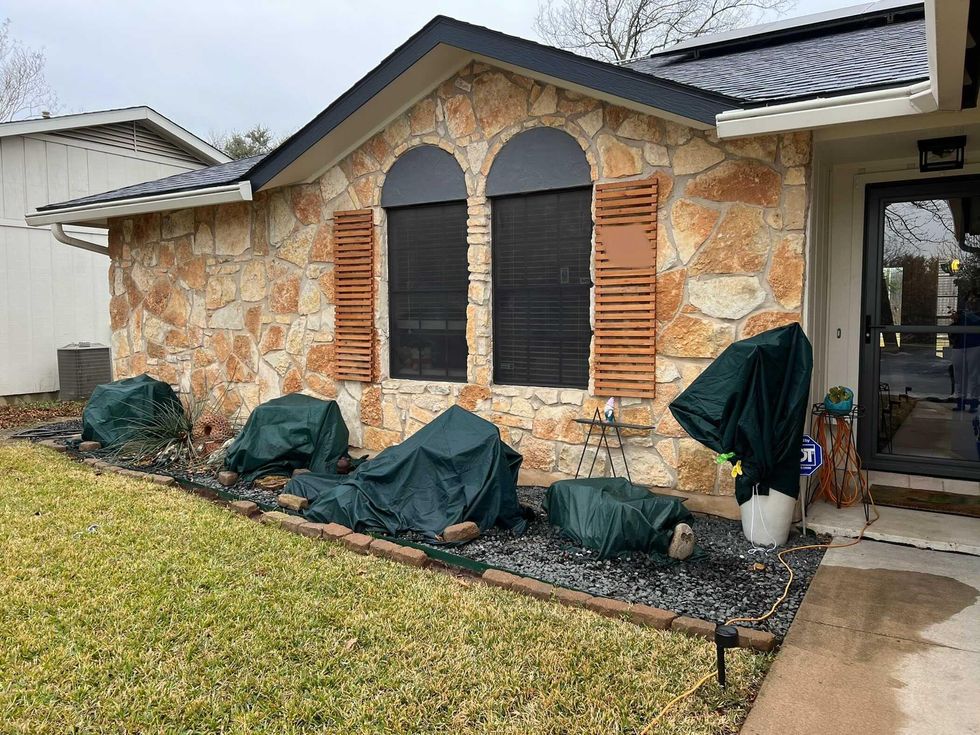 Jessica Trembay spent almost three hours covering her plants outside her home. (Jessica Trembay)
Lifelong Austinite Onesims Banda, who moved to Kentucky last year, said he's not sure he'll come back to Texas after the state failed to care for its most vulnerable residents—especially minorities and low-income families—during the winter storm. After living in East Austin, Banda said this wouldn't be the only time the region had been overlooked.

Due to his home's proximity to a fire station, Banda's family experienced minimal power outages. However, it was still far from a pleasant experience: Banda and his wife both caught the flu, still had to care for their two young children and the family's water supply was in and out.
"The kids, of course were happy about the snow, but what they didn't know and what they couldn't see was how it was affecting everybody across the state," Banda said. "The fact that our power didn't go out probably saved our lives."
While 52% of the 28 killed in Travis County due to the winter storm were white, some populations, including Black residents, seemed to be disproportionately affected. Minorities were more than four times more likely to experience blackouts in Texas when compared to predominantly white neighborhoods, a facet of life that Banda, a teacher, sees affecting his students.
"It sucks when you're a teacher and you're speaking to your kids... Who the hell do you call because the government dropped the ball?"
Gov. Greg Abbott, who caught flack for the power grid failure, said blackouts are very unlikely this week, although he said "no one can guarantee that there won't be a load shed event," or rolling blackout, in a Monday press conference. The biggest concern instead lies in power outages caused by ice or fallen trees disrupting power lines.
For local emergency alerts,
click here
, and click
here
for Austonia's guide to wintry weather.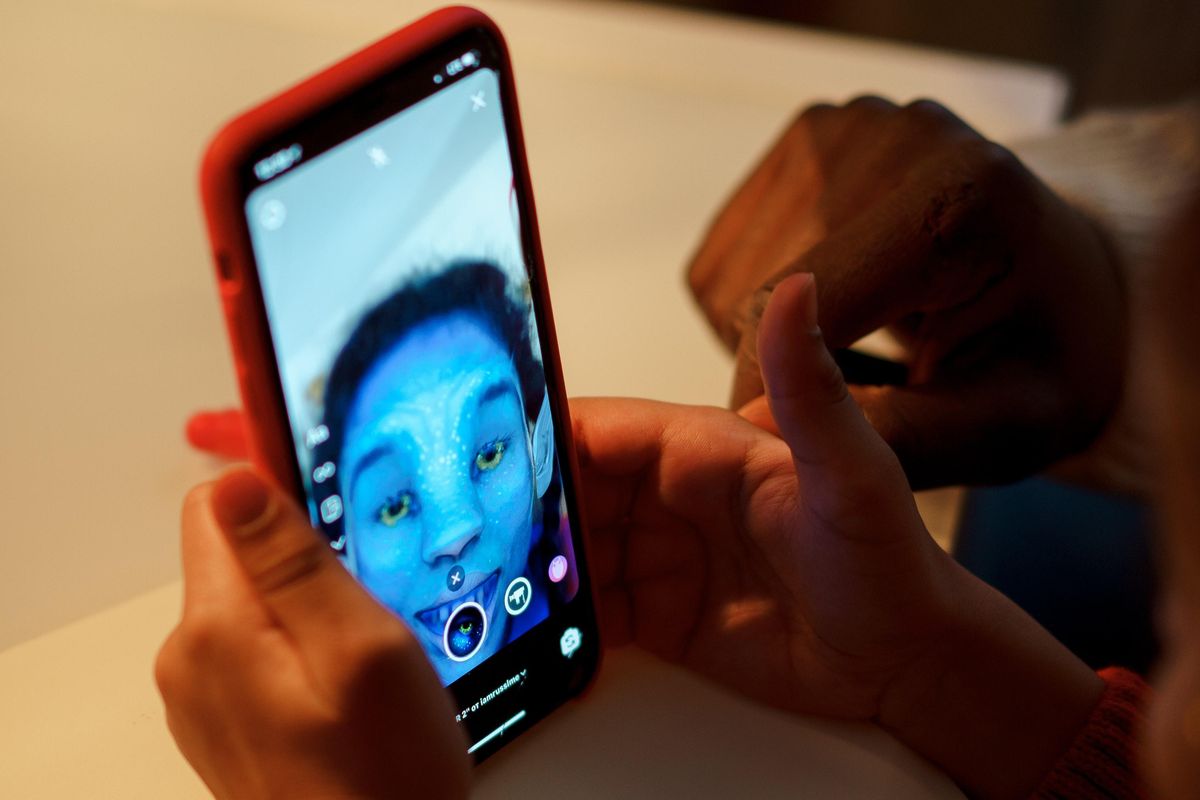 Some of your favorite Instagram filters can't be used in Texas anymore and Austinites are sounding off on social media.
Meta, Facebook and Instagram's parent company, announced on Wednesday that certain filters would no longer be available in Texas.
The change is a result of Texas Attorney General Ken Paxton's lawsuit against Meta, alleging the company uses facial recognition technology that violates laws in Texas. A release from Meta says it stopped using facial recognition tech in November 2021 and denies Paxton's allegations.
Some Austinites bemoaned the shift, saying some of their favorite filters were now unavailable.
But more often than not, locals joked about the ban.
And some in-between chose to show off some natural beauty.
Finally, some are trying to cash in on the opportunity.
Meta said it plans to create an opt-in system for both Texas and Illinois residents, who are facing the same issues.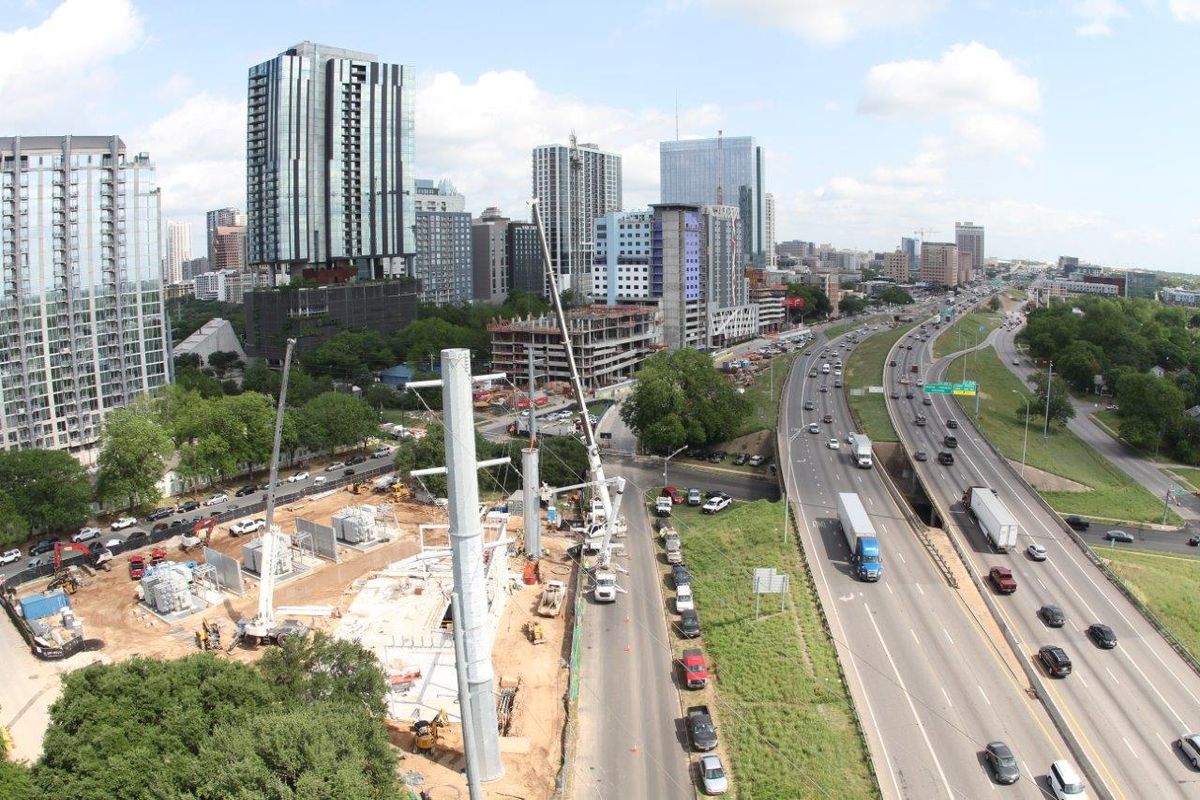 Power demand is forecast to push within 600 megawatts of the Electric Reliability Council of Texas' capacity Friday afternoon as a record month of heat continues.

Demand for the statewide power grid hit over 65,000 Mw at 5 p.m., just under the capacity the grid can handle. ERCOT announced approximately 2,900 Mw of power was lost on Friday due to six power generation facilities tripping offline. At 5 p.m. it said all reserve generation resources available are operating. Texans have been asked to conserve energy.
Inbox: ERCOT says "six power generation facilities tripped offline resulting in the loss of approximately 2,900 MW of electricity. At this time, all reserve generation resources available are operating." Asks Texans to conserve power... pic.twitter.com/g6LxJlHlop
— Forrest Wilder (@Forrest4Trees) May 13, 2022
As the power grid threatens to buckle under the weight of consumers, record-breaking heat continues to push up demand. Austin is currently in the hottest May on record, with temperatures averaging at 82 degrees—eight degrees higher than average—at Austin's Camp Mabry.

And Austin is expected to have another triple-digit onslaught next week, with temperatures peaking at highs of 100 degrees Friday and Saturday. As a result, demand could peak Monday, with forecast demand expected to reach a May record of 70,758 Mw. The previous record was 67,265 in 2018, while ERCOT's all-time high was 74,820 Mw in August 2019.
While ERCOT has not yet seen a heat surge reminiscent of 2021's Winter Storm Uri, power outage woes became all too real for around 3,600 southeast Austinites Saturday as Austin Energy put on a last-resort power pause from around 3:30 to 7:30 p.m.
The outage was a culmination of many factors—from near-100 degree heat to unfortunately-timed maintenance checks and growth in the Bluff Springs area. The result was an overheating circuit that needed relief fast.
"It was related to high usage overloading one circuit at a time when some of our infrastructure was still undergoing maintenance in preparation for the months to come," Austin Energy spokesperson Matt Mitchell told Austonia. "So it was a very unique set of circumstances that we do not see repeating itself."
Mitchell said that all seasonal maintenance is complete and that Austin Energy will open a new power substation in Bluff Springs this June. The organization also said the issue had nothing to do with ERCOT, which released a statement assuring consumers that power was not threatened during that time.
ERCOT also told Austonia before 5 p.m. that it "projects there will be sufficient generation to meet demand for electricity" on Friday. It then informed the public about the energy loss due to a power trip.