Get connected with our daily update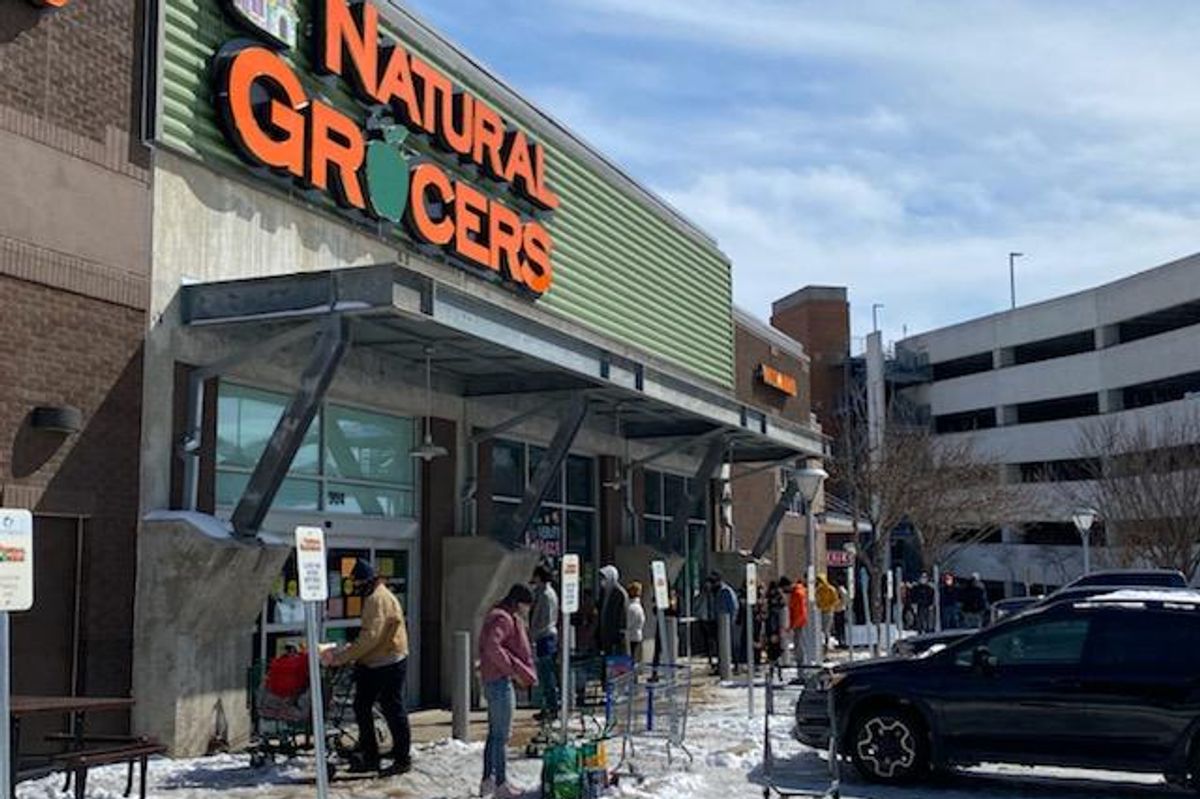 Austin schools, grocery stores, vaccine providers, public transit and airlines announced a third day of closures and other service impacts due to the ongoing winter storm, which has caused mass power outages and other issues. Local officials and community organizations have also opened additional warming centers due to demand.
---
Austin ISDcanceled classes Wednesday and Thursday as buses cannot transport students and internet and power outages may affect their ability to attend online classes. Friday will be an asynchronous learning day. The district will apply for a waiver from the Texas Education Agency to avoid needing bad weather makeup days.
Eanes ISD closed all facilities and canceled remote instruction Wednesday. The district will provide updates on its website.
The University of Texas at Austin campus will remain closed at least through Thursday morning and all classes and events, including virtual and online ones, are canceled.
Austin Community College will remain closed through Sunday, with all online and remote classes also canceled.
St. Edward's University has canceled all on-campus and remote work, virtual classes and activity through Friday morning.
Capital Metro suspended all services Wednesday, after doing the same on Monday and Tuesday. The transit agency is focusing on supporting those at cold weather shelters and those in need of life-saving trips, according to a spokesperson.
H-E-B's Austin stores will be open from noon to 5 p.m. on Wednesday, except for the following locations, which will be closed:
Hwy. 183 & Lakeline
620 & 2222
7th & Pleasant Valley
Spicewood Springs & 183
Well Branch & 1825
Slaughter & Menchaca
Riverside and S. Pleasant Valley
183 & 290
FM1431 & 183
Lamar & Rundberg
Parmer & McNeil
Parmer & I-35
Anderson & 620
S. Congress & 1-35
Parmer & MoPac
Central Market's North Lamar location will be open from noon to 6 p.m. on Wednesday. Its Westgate location will be closed due to a power outage.

Trader Joe's locations—on Great Hills Trail, at Seaholm and in Rollingwood—are all closed Wednesday.
Wheatsville Food Coop's Guadalupe location will be open from noon to 10 p.m. on Wednesday and from 11 a.m. to 10 p.m. on Thursday. Its South Lamar location is closed.
Whole Foods' five Austin locations—Plaza Saltillo, Lamar, Domain, Gateway and Arbor Trails—are all closed Wednesday. According to the store location, all will reopen Thursday morning.
Target's Austin locations are all open.

Austin Public Health closed its COVID-19 testing sites and vaccine clinics on Monday and Tuesday due to inclement weather and has not yet provided an update.
UT Health Austin, the clinical wing of Dell Medical School and one of two vaccine hub providers in Travis County along with Austin Public Health, canceled all vaccine appointments through Thursday. Staff will reach out to appointment holders to reschedule at a later date.
Austin-Bergstrom International Airport plans to resume flights at 1 p.m. Wednesday and advises travelers to check their flight status with their airlines as some delays and cancellations are still expected.
The U.S. Postal Service temporarily suspended mail processing operations at six Texas plants Tuesday. Two have since resumed operations.
Walmart closed 306 Texas stores due to the winter storm, but its Supercenter locations on West Anderson Lane, W. Hwy. 290 and East Ben White Boulevard are still open. A map of the closures can be found here.
Warming centers
Warming centers currently open to the public can be found at:
Palmer Events Center, 900 Barton Springs Road, Austin
Del Valle High School, 5201 Ross Road, Del Valle
Austin ISD has also opened two daytime warming centers, where residents can warm up and charge essential medical devices. They will be open until 9 p.m.:
Barrington Elementary School, 400 Cooper Drive, Austin
Joslin Elementary School, 4500 Menchaca Road, Austin
Russell Lee Elementary School, 3308 Hampton Road, Austin
Murchison Middle School, 3700 N. Hills Drive, Austin
The Austin Disaster Relief Network has also activated a network of faith-based locations to open as shelters, which can be found
here
. Residents should bring things such as a change of clothes, toiletries, pillows, blankets, bed mats, extra dry food and water to church shelters.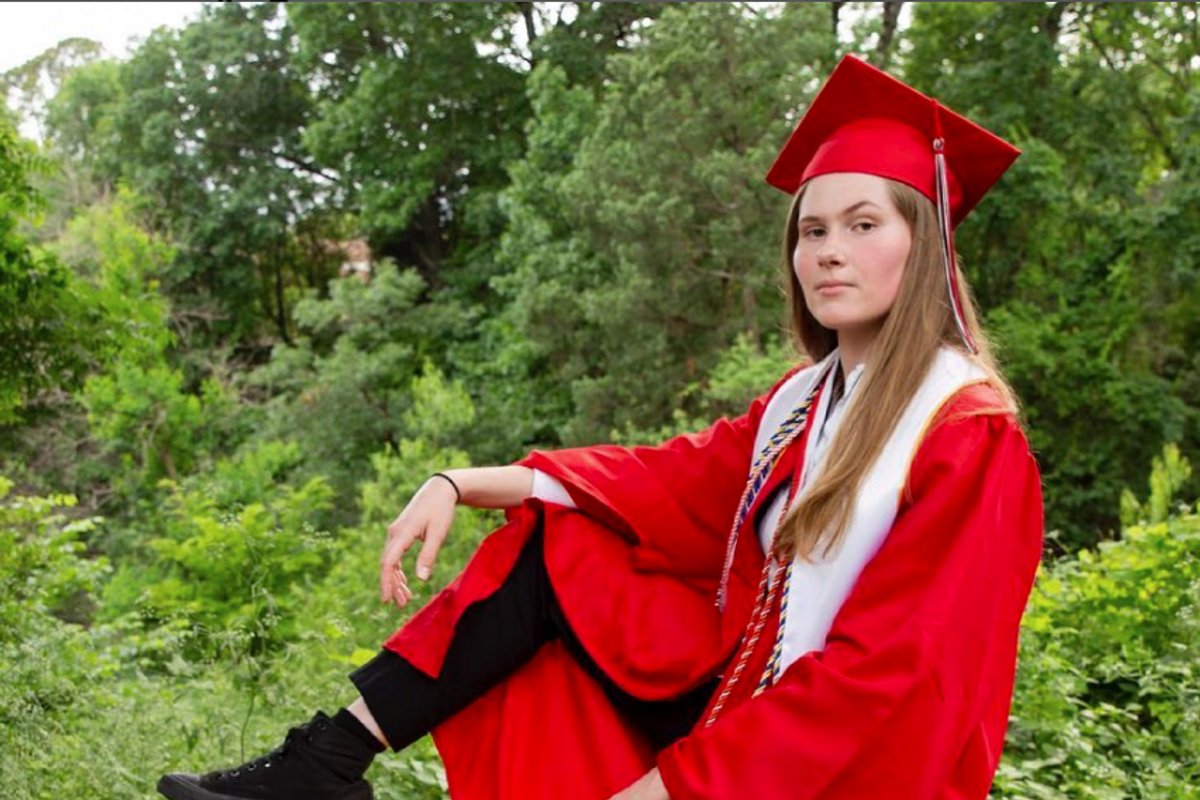 Paxton Smith's 2021 valedictory speech at Lake Highlands High School in Dallas wasn't the same speech she had previously shared with school administrators. She dropped the approved speech and made a case for women's reproductive rights after lawmakers passed the Texas "Heartbeat Bill."
Her advocacy made news on NPR, YouTubeTV and in The Guardian. Just over a year later, the "war on (women's) rights" she forewarned has come to a head as the U.S. Supreme Court voted Friday morning to overturn Roe v. Wade, ending constitutional protection for abortion access.
"It is up to the people to show up and show the courts and the politicians that we won't sit back and let this happen," Smith told Austonia Friday morning. "We will show up, we will fight back. Before, we were scared of them, now they should be scared of us."
Now a University of Texas sophomore and abortion rights activist, 19-year-old Smith said she wanted to give the same speech in the "the most public way possible" to reach "as many people as possible who don't agree that I deserve this right."
However, she says the response was "actually overwhelmingly positive" and supportive of her cause. According to a recent UT poll, 78% of Texas voters support abortion access in most cases.
The speech opened up further opportunities for activism: she advocated for reproductive rights at the International Forum on Human Rights in Geneva, interviewed with Variety magazine and spoke to tens of thousands at Austin's Bans Off Our Bodies protest at the Texas Capitol in May.
Smith also serves on the board of directors for the Women's Reproductive Rights Assistance Project, a national nonprofit organization that helps fund abortions or medication abortion—like Plan C pills—in all 50 states. Most recently, Smith has been attending protests in Washington, D.C. leading up to the ruling.
"This is land of the free. This is where you get to choose how you live your life," Smith said. "Overturning Roe v. Wade violates everything that we have come to believe about what it means to live in this country. I think a lot of people aren't willing to accept that this is a human right that is most likely just going to be gone for over half of the country within the next couple of weeks."
Bracing for the next steps, Smith gave some tips for supporters:
Find a protest to attend.

"I would say invite somebody to go to those protests with you, invite a couple of friends, invite people into the movement," Smith said.

Talk about the issue on social media—use the platform you have.

"Have these kinds of conversations where people can just talk about their fears and then find ways to go and advocate for yourself," Smith said.

Volunteer at a nonprofit near you.
"I feel like a lot of the reason things have gotten as bad as they have within the abortion rights world is that people are not making a scene, not protesting, not putting the effort into ensuring that the government doesn't take away this right," Smith said. "I want to emphasize that if you're not doing anything, don't expect the best scenario, expect the worst because that's the direction that we're going in."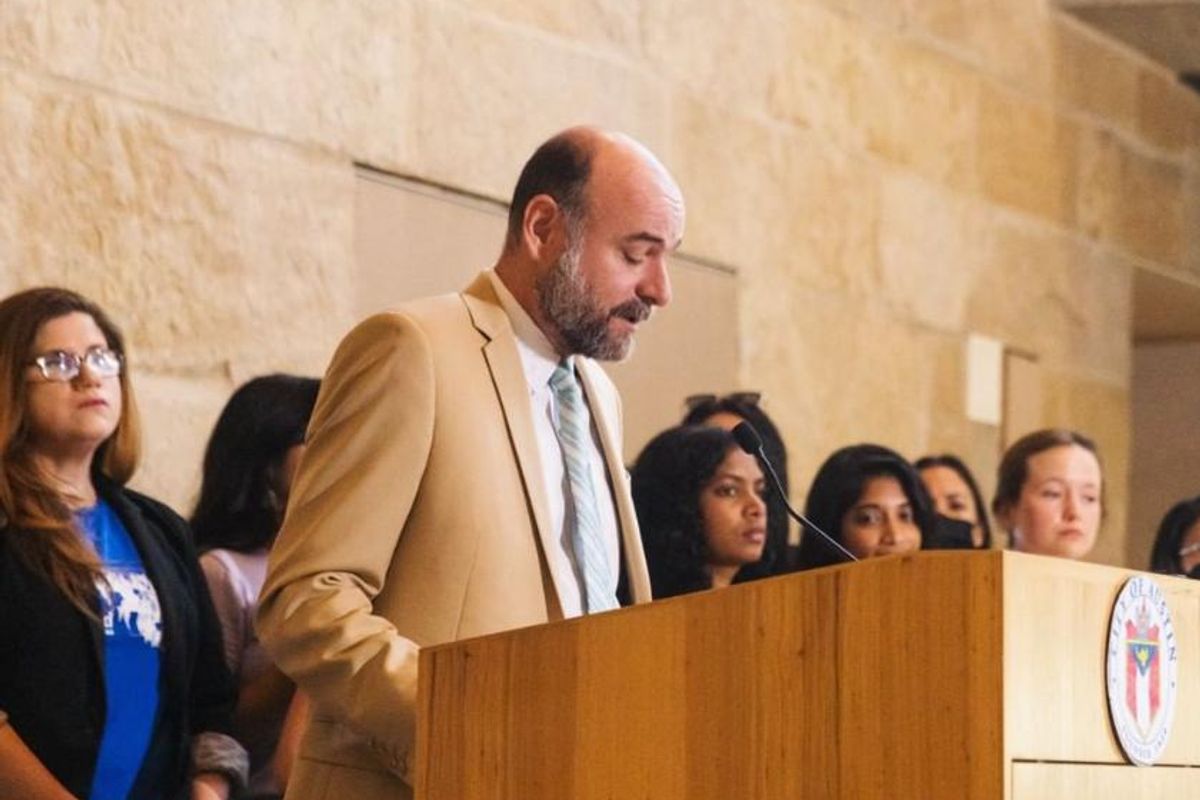 The U.S. Supreme Court overturned Roe v. Wade, the landmark ruling that guaranteed a constitutional right to an abortion, Friday morning. Moments later, Austin City Council set a special meeting for next month to pass a resolution aimed at decriminalizing abortion.
The GRACE Act, which stands for guarding the right to abortion care for everyone, is a twofold plan submitted by council member Jose "Chito" Vela. It recommends that city funds shouldn't be used to surveil, catalog, report or investigate abortions. It also recommends that police make investigating abortion their lowest priority.
Council Member Vanessa Fuentes, who co-sponsored the resolution along with council members Paige Ellis, Kathie Tovo and Mayor Steve Adler, said the importance of the GRACE Act cannot be overstated.
"By introducing this resolution during a special session, City Council is doubling down on fighting back for reproductive health," Fuentes said. "Items like the GRACE Act will promote essential healthcare while enabling individuals to exercise their bodily freedom."
The act takes an approach similar to when former council member Greg Casar moved to decriminalize the possession of small amounts of marijuana. Ultimately, state law doesn't allow city officials to order police chiefs to adopt specific enforcement policies so the resolution would be a request to Police Chief Joe Chacon. In May, Politico reported that Vela is having "ongoing conversations" with Chacon about the proposal.
Austonia contacted Attorney General Ken Paxton for comment on the GRACE Act but did not hear back by time of publication. On Friday, Paxton celebrated the overturning of Roe and announced an annual office holiday on June 24 in recognition of the high court's decision.
In a press release, Vela said the Texas state government has a history of overturning municipal protections of human rights. Thirty days after the Supreme Court's ruling, Texas will ban all abortions, with exceptions only to save the life of a pregnant patient or prevent "substantial impairment of major bodily function."
Still, Vela expressed hope for the GRACE Act's longevity. Council's special meeting on it is set for the week of July 18.
"We know this resolution is legally sound, and Austin is not alone in this fight," Vela said. "We are working with several other cities who are equally horrified by the prospect of an abortion ban and want to do everything they can to protect their residents."