Get connected with our daily update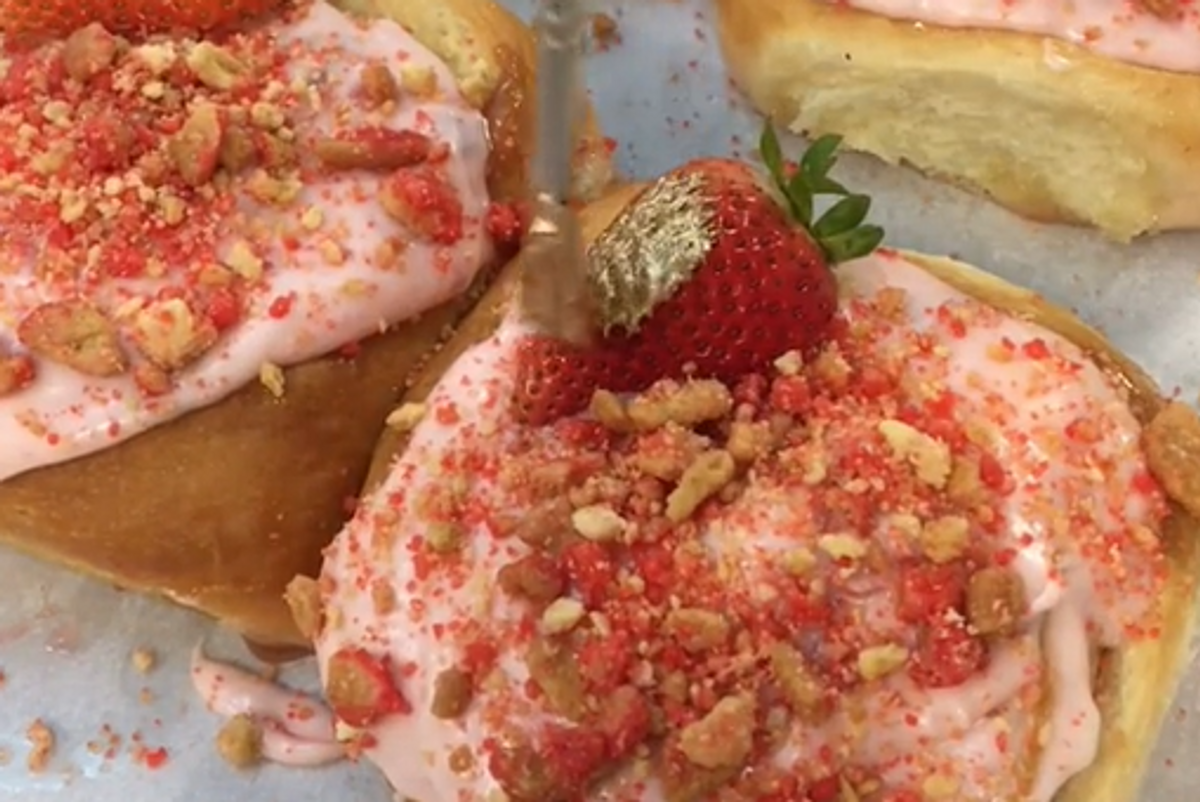 If you were in Austin on Saturday, July 31, Austin baker Christian Warren had a bone to pick with you.
---
"This video is to let everybody know in Austin, Texas that I'm beefing with y'all because I worked my ass off to make these banana pudding cinnamon rolls and not a single one of y'all bought these," Warren said on a TikTok post. "Y'all better come out and buy these tomorrow because I'm not playing with y'all."
Warren, who bakes and decorates sweet treats for Austin cafe Word Of Mouth Bakery, was, in fact, mostly playing. But a video that was made partially in jest turned out to be a genius marketing tactic as it racked up 1.8 million views and almost 325,000 likes.
In just over an hour, Warren said the banana pudding sweet rolls had sold out. A week later, Warren made a video for his new strawberry sweet rolls with a similar message: this time, he directed his attention to every resident of Texas, urging them to come visit his shop.
Even though he upped supplies to 96 rolls that Sunday, Warren said it wasn't enough for his new insatiable fanbase.
"On Saturday they had to close early because they completely sold out," Warren said. "It's absolutely insane."

Word of Mouth's new customers took Warren seriously. Their two small locations were flooded with customers from Houston, Fort Worth, and even Colorado (Warren hopes they didn't follow through with their promise to visit). For the first time in a long time, supply was much higher than demand as they saw record sales each weekend.
The sales were a much-needed boost for Word of Mouth, who, like many other Austin businesses, struggled to stay afloat during the pandemic. The company's two cafes, one of which opened mid-pandemic, were forced to survive as they relied on small promotional orders and their catering business to keep their heads above water.
With no means of reaching out to people in person, Warren said the team took to social media and "word of mouth" to promote their bakeries. Warren followed in the footsteps of many others, including Austin ranchers, artists and other small businesses, in making short, flashy videos to cater to a new audience.
It's clearly worked so far, and Warren said TikTok might be their best bet in the long run for getting their business back on its feet.
"I think it'll probably still continue to be a thing, especially because of COVID," Warren. "You can't market to somebody and go out as much as you want to, so I feel like social media is probably the best way for businesses. It's hard to be here right now, but I think that's really helped us."
Word of Mouth's new problems are good ones to have—the entire team met up on Thursday to figure out how to satisfy their new fanbase. For now, Warren said he's just going to keep doing what he's doing: TikTok, new sweet roll flavors and satisfying the cravings of the great state of Texas.
His newest flavor, pumpkin spice, will be at both locations on Wednesday and Sunday while supplies last.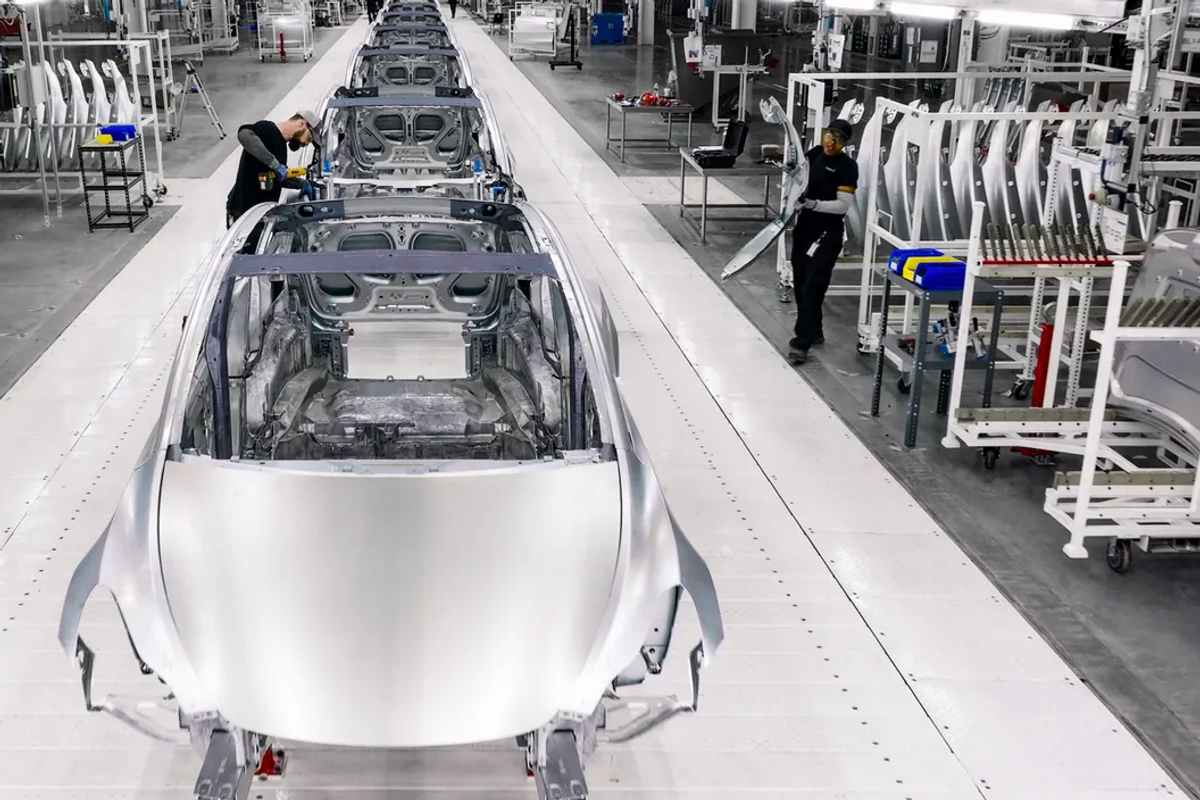 Giga Texas, the massive Tesla factory in southeast Travis County is getting even bigger.
The company filed with the city of Austin this week to expand its headquarters with a new 500,000-square-foot building. The permit application notes "GA 2 and 3 expansion," which indicates the company will make two general assembly lines in the building.
More details about the plans for the building are unclear. The gigafactory has been focused on Model Y production since it opened in April, but the company is also aiming for Cybertruck production to kick off in mid-2023.
While there is room for expansion on the 3.3 square miles of land Tesla has, this move comes after CEO Elon Musk's recent comments about the state of the economy and its impact on Tesla.
In a May interview with Tesla Owners Silicon Valley, Musk said the gigafactories in Berlin and Austin are "gigantic money furnaces" and said Giga Texas had manufactured only a small number of cars.
And in June, Musk sent a company wide email saying Tesla will be reducing salaried headcount by 10%, then later tweeted salaried headcount should be fairly flat.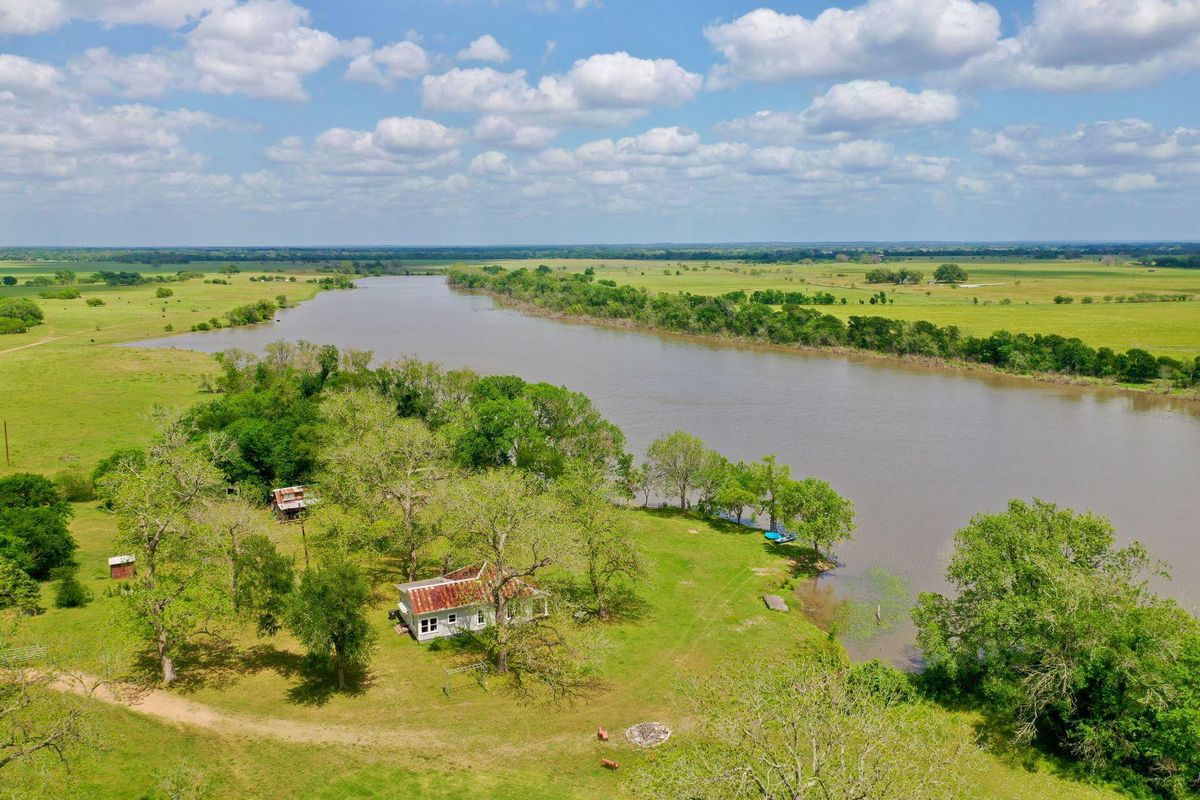 It's been a record-breaking hot summer already and Austin still has a few months of heat to weather. But the heat doesn't have to be so bad if you've got a swimming hole in your backyard, like these three ranches.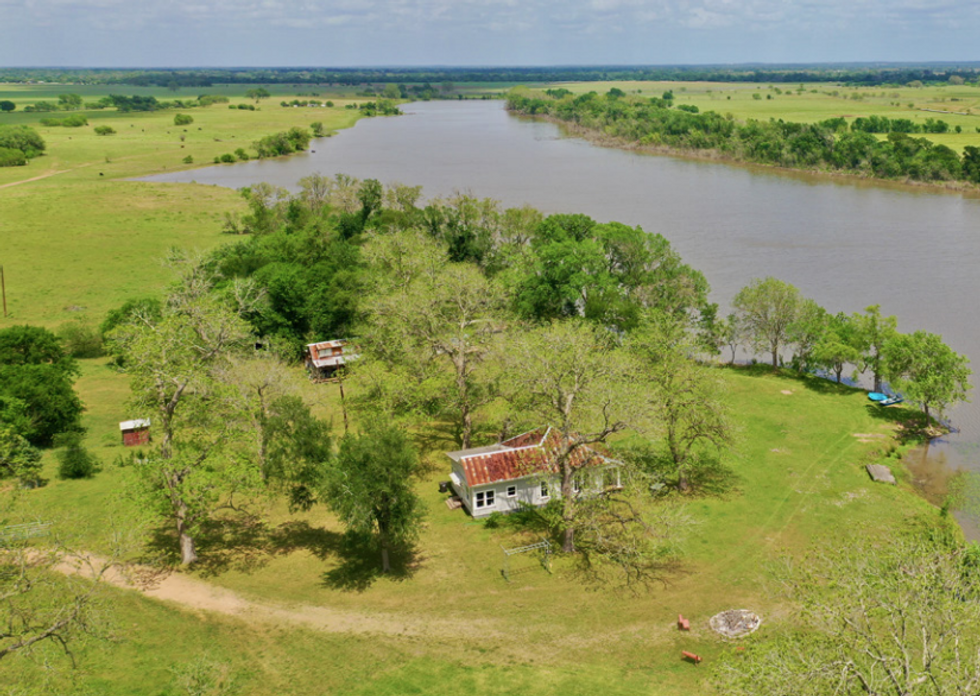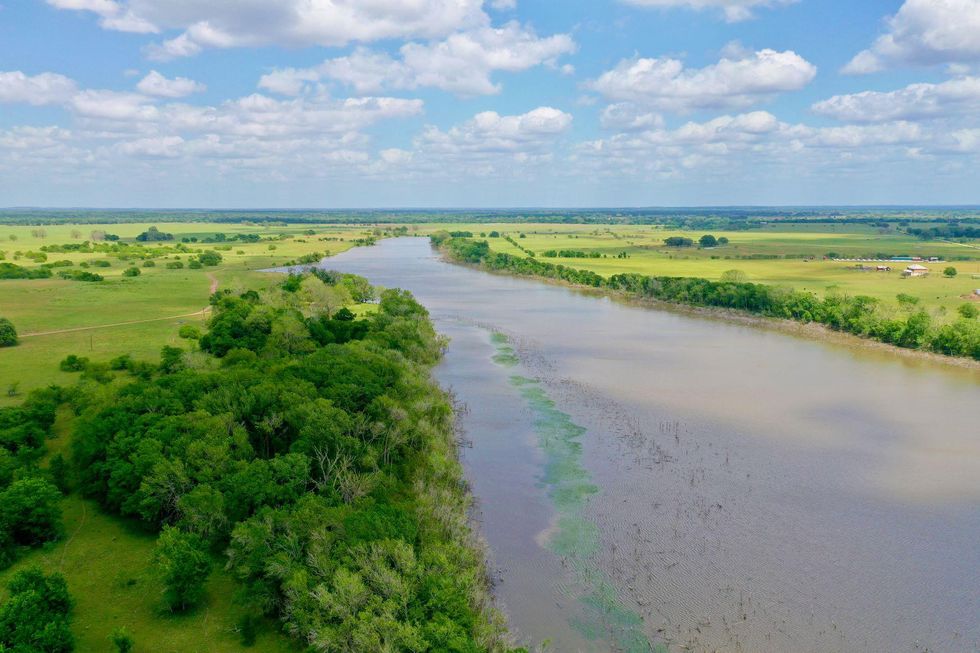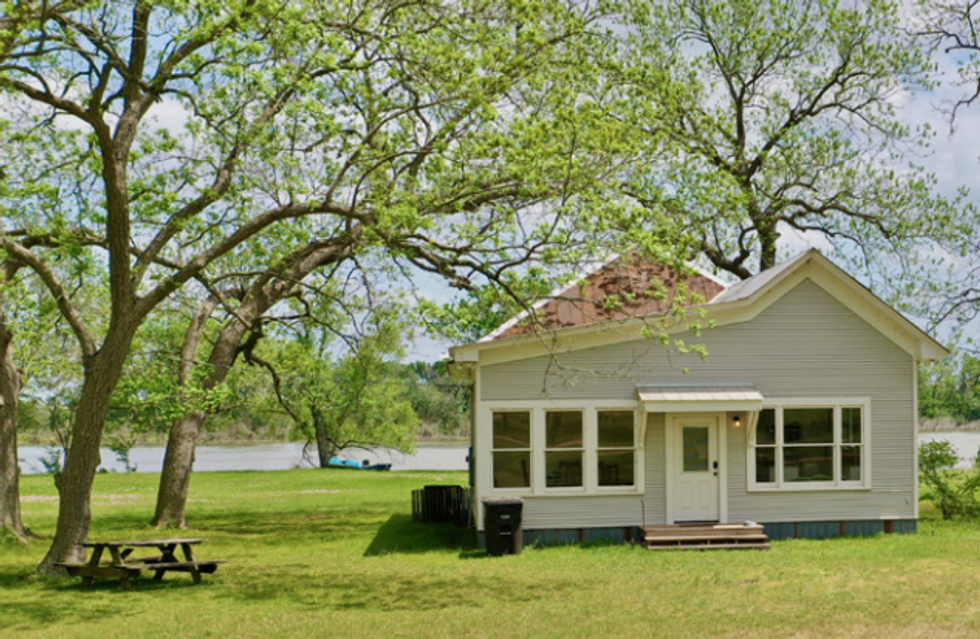 You'll have to leave city limits if you're looking for a proper ranch property like 417 Acres Shipp Lake Ranch, aptly named for its acreage. The property comes built out with three farmhouses, one of which has bedrooms and two bathrooms and two of which have two bedrooms and one bathroom. The nearly untouched property, which surrounds the 100-plus-acre Shipp Lake, has remained in the same family since the early 1900s and gives you picturesque views for the making of a dream home. In fact, the previous owners ran a water ski camp on the property.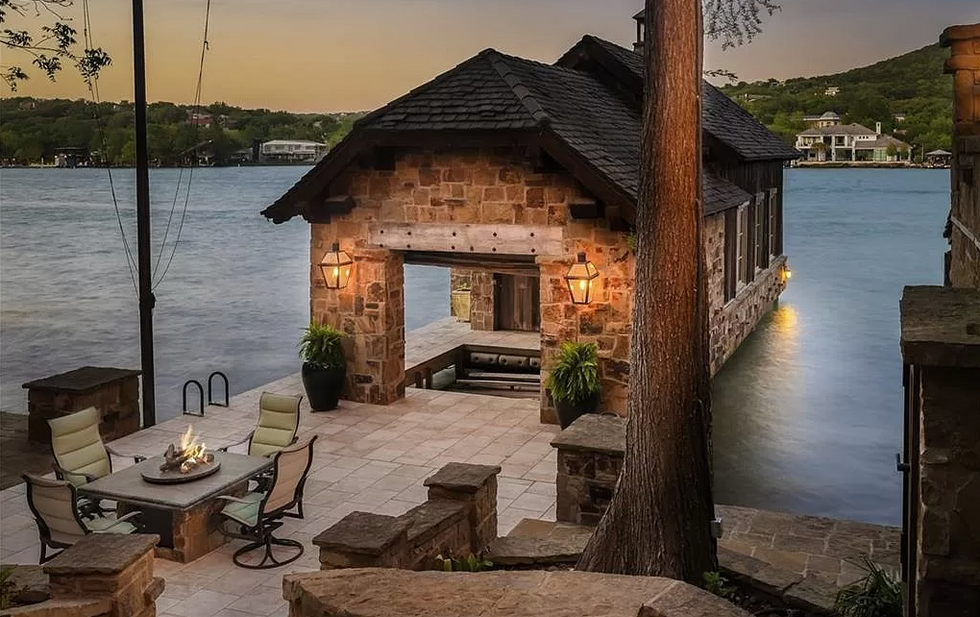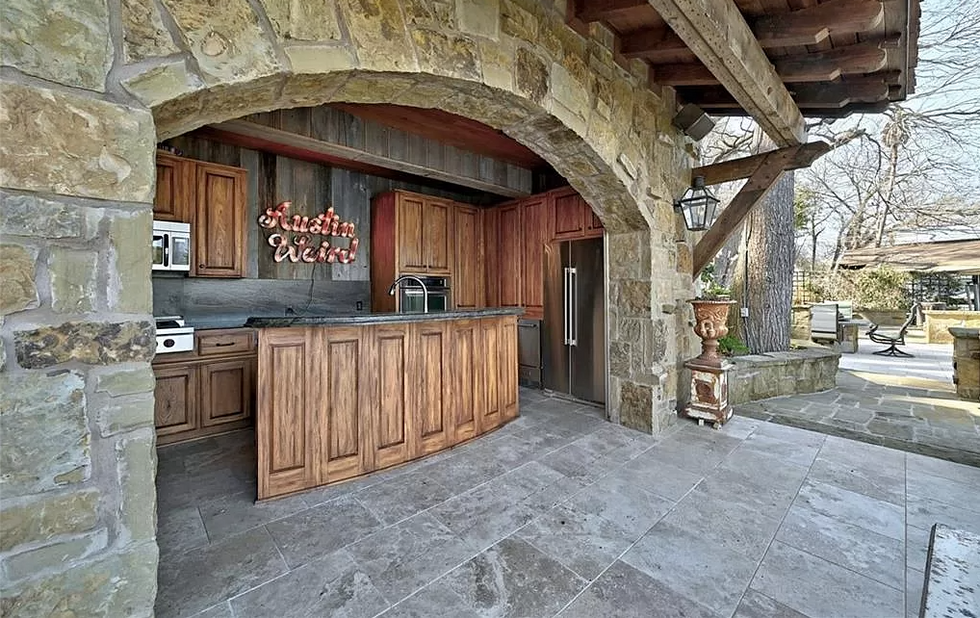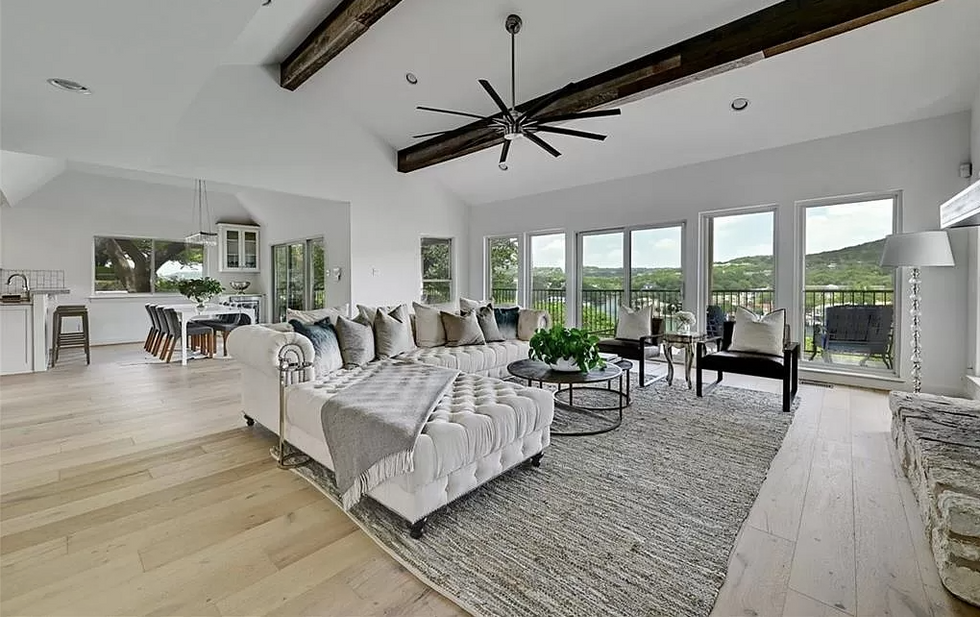 Sitting waterside on Lake Austin, this home gives you the unique opportunity to own a piece of the lush Hill Country with views of Mount Bonnell. The 2,750-square foot, three-bedroom, four-bathroom house allows you to integrate indoor and outdoor life with large windows opening to an outdoor living area. The crown jewel is the .76-acre parcel of land that tapers off to your own lakeside resort, featuring an covered outdoor kitchen, fire pit, stone boat house to store your water sports supplies and veranda sitting at the mouth of the water, perfect for an entertainer.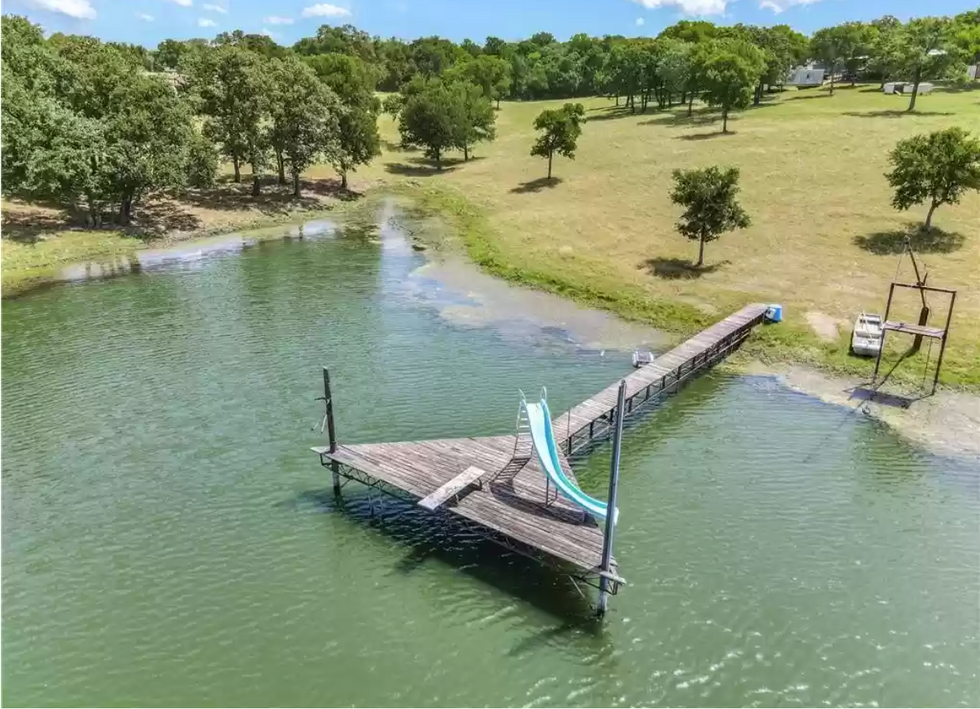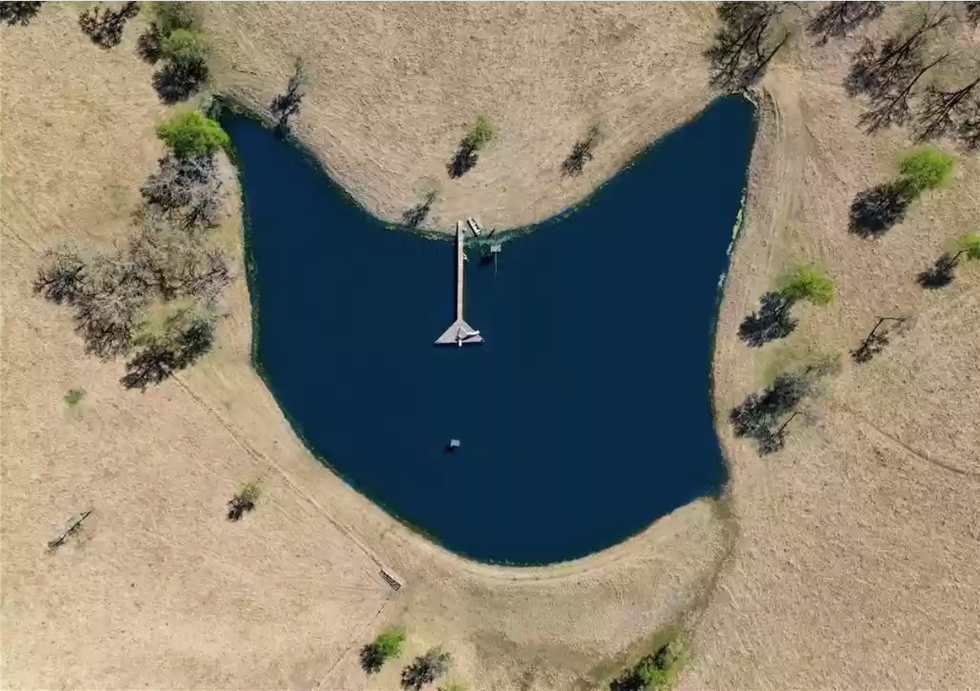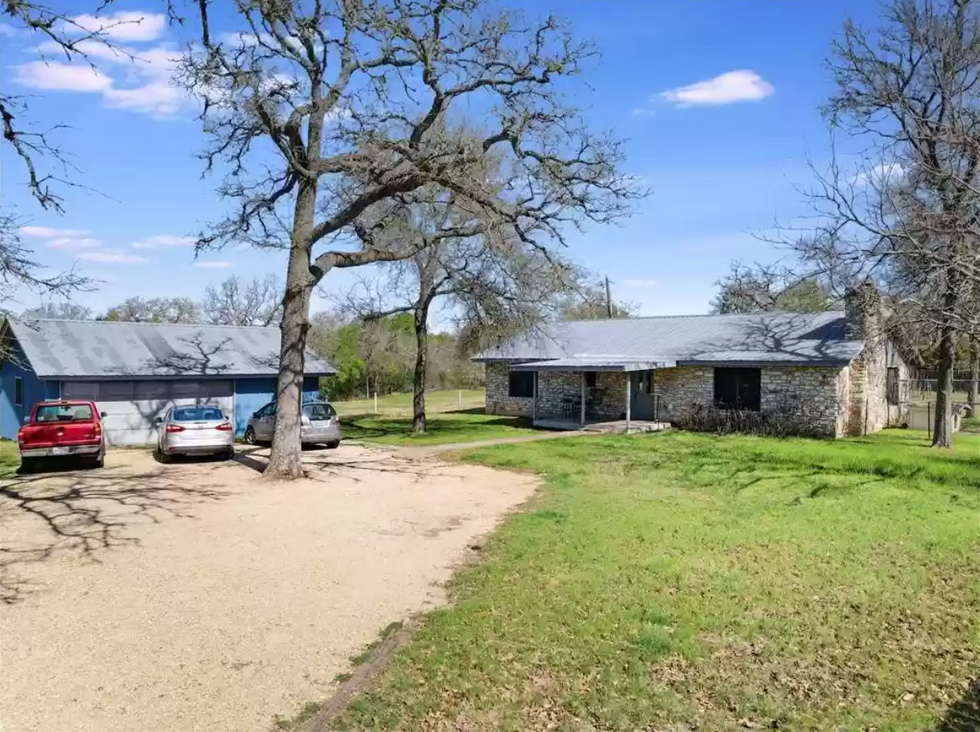 Got dreams of becoming a real Texas rancher? 7814 Brown Cemetery Rd. is the perfect place to start with 40 rolling acres of land and its very own swimming hole. Just east of Austin in Manor, the modest-on-the-outside home clocks at 4,412 square feet with five bedrooms and five-and-a-half bathrooms, but there are an additional two living structures on the property. The horseshoe-shaped pond sits in the heart of the property and comes equipped with a water slide, diving board and a fishing dock.