Get connected with our daily update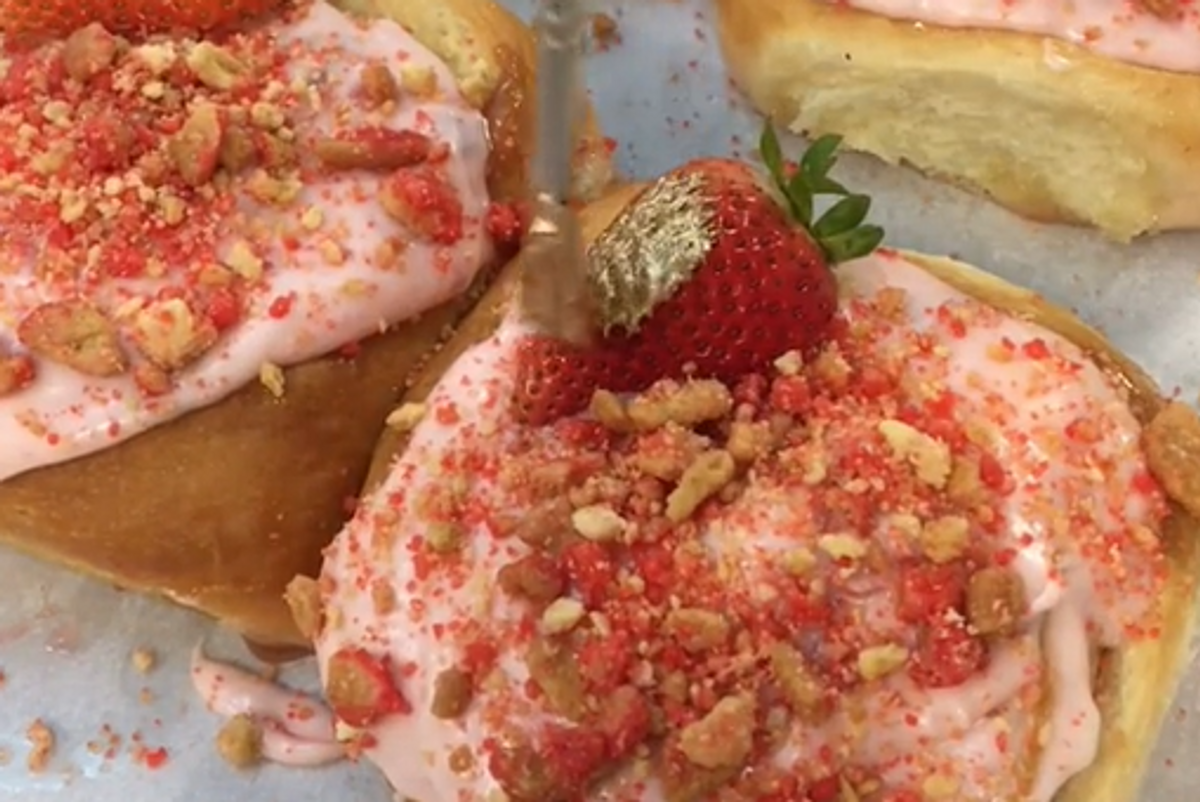 If you were in Austin on Saturday, July 31, Austin baker Christian Warren had a bone to pick with you.
---
"This video is to let everybody know in Austin, Texas that I'm beefing with y'all because I worked my ass off to make these banana pudding cinnamon rolls and not a single one of y'all bought these," Warren said on a TikTok post. "Y'all better come out and buy these tomorrow because I'm not playing with y'all."
Warren, who bakes and decorates sweet treats for Austin cafe Word Of Mouth Bakery, was, in fact, mostly playing. But a video that was made partially in jest turned out to be a genius marketing tactic as it racked up 1.8 million views and almost 325,000 likes.
In just over an hour, Warren said the banana pudding sweet rolls had sold out. A week later, Warren made a video for his new strawberry sweet rolls with a similar message: this time, he directed his attention to every resident of Texas, urging them to come visit his shop.
Even though he upped supplies to 96 rolls that Sunday, Warren said it wasn't enough for his new insatiable fanbase.
"On Saturday they had to close early because they completely sold out," Warren said. "It's absolutely insane."

Word of Mouth's new customers took Warren seriously. Their two small locations were flooded with customers from Houston, Fort Worth, and even Colorado (Warren hopes they didn't follow through with their promise to visit). For the first time in a long time, supply was much higher than demand as they saw record sales each weekend.
The sales were a much-needed boost for Word of Mouth, who, like many other Austin businesses, struggled to stay afloat during the pandemic. The company's two cafes, one of which opened mid-pandemic, were forced to survive as they relied on small promotional orders and their catering business to keep their heads above water.
With no means of reaching out to people in person, Warren said the team took to social media and "word of mouth" to promote their bakeries. Warren followed in the footsteps of many others, including Austin ranchers, artists and other small businesses, in making short, flashy videos to cater to a new audience.
It's clearly worked so far, and Warren said TikTok might be their best bet in the long run for getting their business back on its feet.
"I think it'll probably still continue to be a thing, especially because of COVID," Warren. "You can't market to somebody and go out as much as you want to, so I feel like social media is probably the best way for businesses. It's hard to be here right now, but I think that's really helped us."
Word of Mouth's new problems are good ones to have—the entire team met up on Thursday to figure out how to satisfy their new fanbase. For now, Warren said he's just going to keep doing what he's doing: TikTok, new sweet roll flavors and satisfying the cravings of the great state of Texas.
His newest flavor, pumpkin spice, will be at both locations on Wednesday and Sunday while supplies last.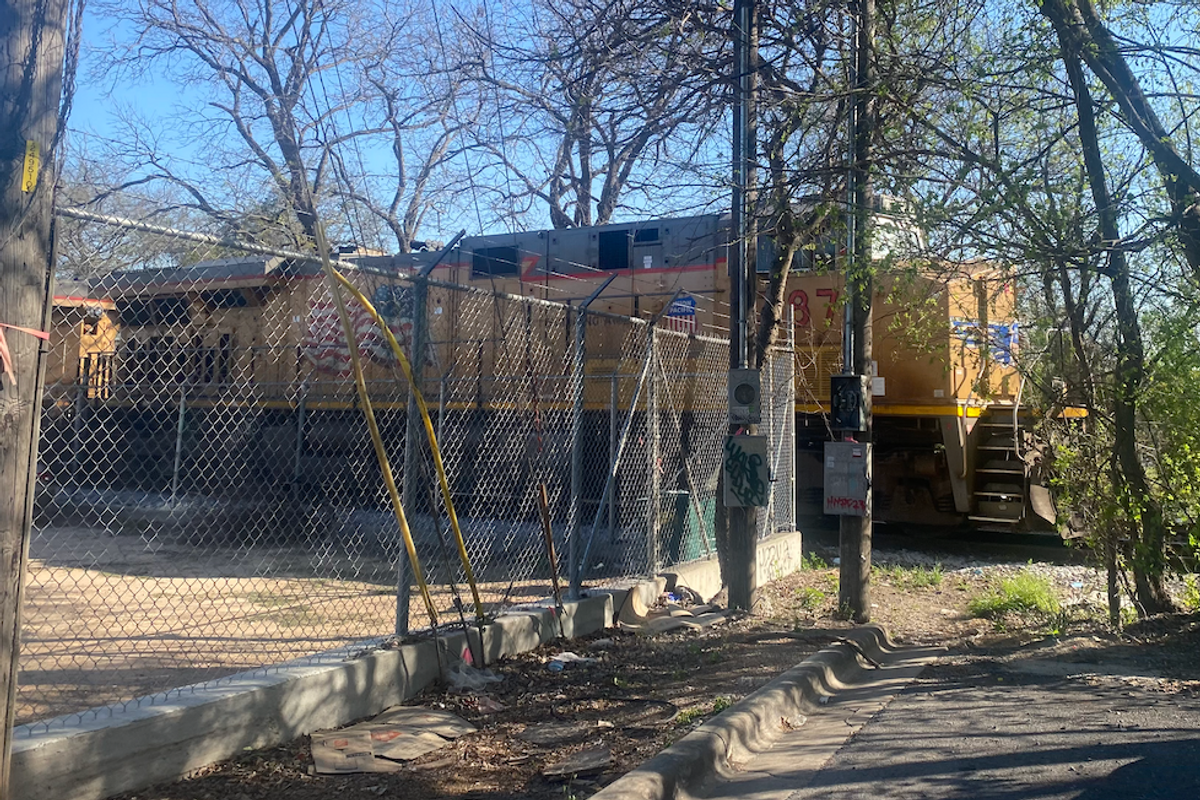 A Union Pacific cargo train hit a man in his 40s, killing him Thursday morning, Austin police said.
The train's driver called the police after the train hit the man at around 12:45 a.m. in the 300 block of Orchard Street, nearby Fifth Street and Lamar Boulevard.
Police have not released the identity of the man.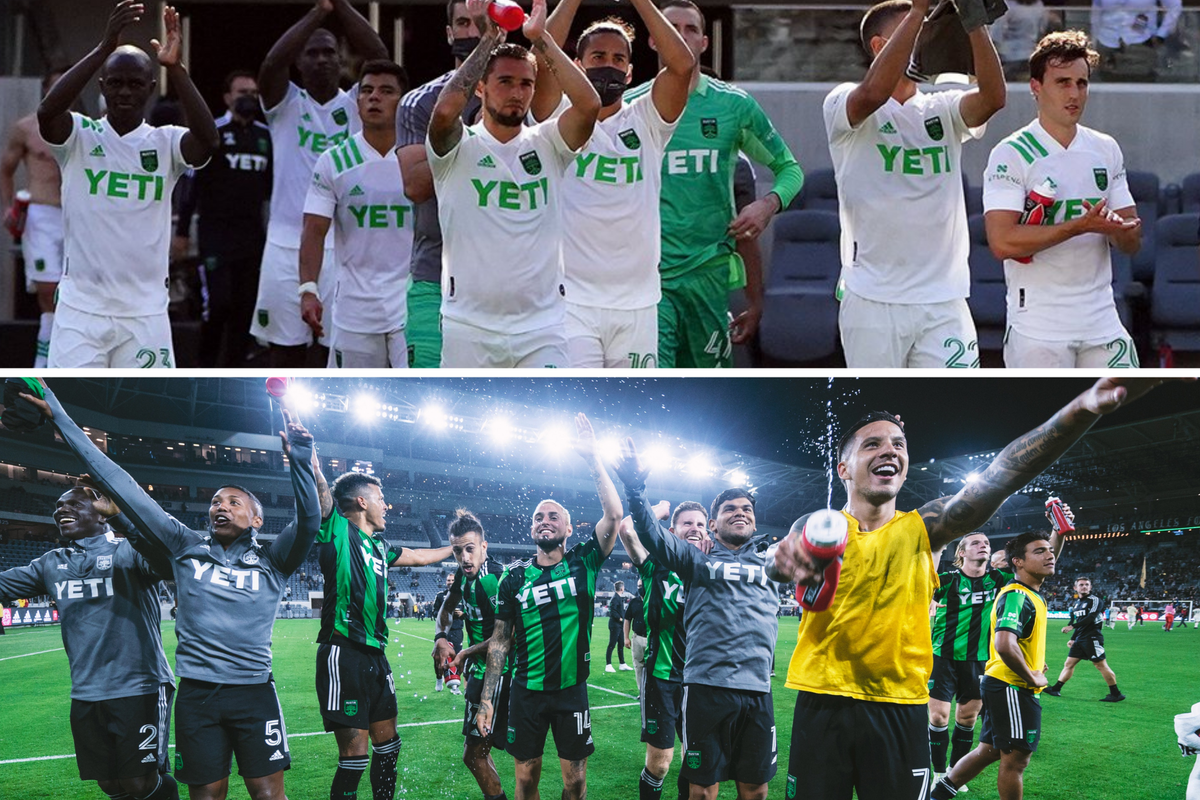 Over a year after they took the stage for the first time in Los Angeles, Austin FC returned to Banc of America Stadium to snatch the No. 1 spot from LAFC in a 2-1 statement win late Wednesday night.
Austin FC, which has flirted with the top spot in the MLS West this season, has now solidly reached the summit just a year after its second-to-last first season finish. The new top dogs are now 7-2-3 overall.
Here's a look at three highlights from the match: