Get connected with our daily update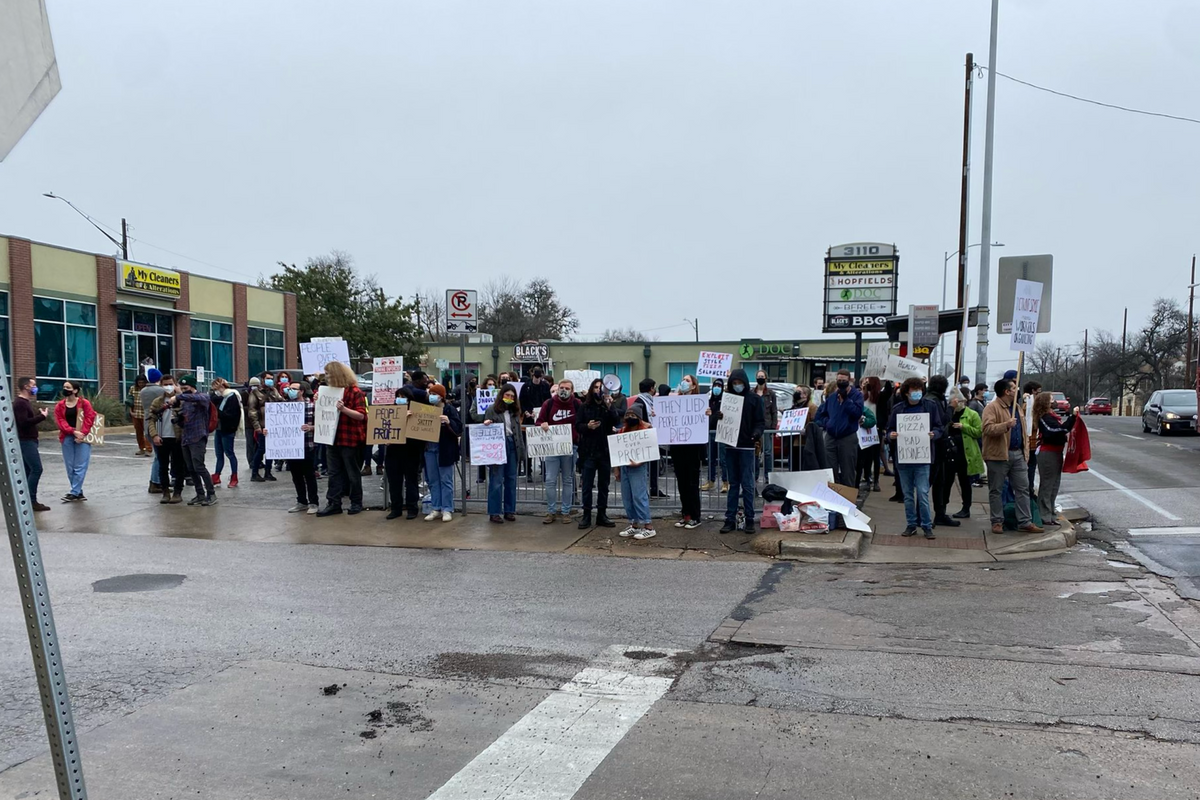 Workers at Detroit-style Austin pizza chain Via 313 are protesting for sick pay and better working conditions at the restaurant's North Campus location at noon on Saturday after upper management suspended four employees indefinitely earlier this week.
---
The protest comes after 46 Via 313 employees from multiple Austin locations signed a petition asking for paid sick days and more COVID-safe procedures as many workers contracted the virus at the onset of the omicron surge, employee Joshua Gamboa told Austonia.
Gamboa said nine workers at his location alone got COVID in the last two weeks, leaving the restaurant understaffed and the remaining employees exhausted. Eventually, the company was forced to limit the store's hours, which Gamboa says was not for promoting safety, but because they didn't have enough workers to stay open.
Gamboa said no other safety precautions were made, including social distancing, even as Austin Public Health's risk recommendations reached their highest level. Management never contacted employees when their coworkers got sick, and even full-time workers were not given sick pay when they got infected.
"Most of all, they didn't give us any sick pay, not even to the people who have been working full-time for years plus," Gamboa said. "So we got the idea that if we sign a petition and get a lot people together then they would listen to us."
But that wasn't quite the case. Gamboa said seven employees showed company higher-ups the petition and were asked to speak in a smaller group, but employees refused and would only sit down with all seven present. Via 313 vice president of operations Michelle Dahse, who the group spoke with,, read over the petition.
To increase visibility, employees emailed the petition, which included the company name, to the Via 313 president of operations, Dahse and multiple store managers. Gamboa said the corporation sent a cease-and-desist order and said they would launch an investigation on the grounds of copyright infringement.
By Thursday, Gamboa said upper-level management confronted four of the seven employees who originally presented the petition mid-shift and said they were suspended without pay until the investigation ends.
"From what I know, the legal team there used it as a way to say we were damaging the company's reputation by sending this email out," Gamboa said. "I really think they're just using the email as an excuse. They don't actually care about it, they're just using it to fire whoever sent the petition in person to send a message to us."
In a statement sent to Austonia, Via 313 said the four employees were suspended "pending an internal investigation."
"We are aware of certain employee allegations and take their concerns seriously," Via 313 said. "No employees have been suspended or terminated for signing a petition that was submitted to the company. The employees who were suspended allegedly created a hostile work environment that made others feel unsafe."
Employees were shocked with the suspensions, in part because their last petition, which asked to not use facial-recognition software to clock into work a few months back, proved successful. But Gamboa said Via 313, which has recently expanded from its five locations in Austin to a Utah location and is planning several more, has been progressively ramping up into a more corporate environment.
"If you're working service at this point, you're basically guaranteed to get COVID. It's ridiculous," Gamboa said. "People across the service industry are just going to have to expect that, (but) we simply want sick pay. Some people can't afford to miss work."
Outraged employees first thought to stage a sick-out, but instead opted for planning a protest instead. News of the upcoming protest got quick attention on social media, with journalists and council candidate Zohaib Qadri posting the event information.
I stand in solidarity with Via 313 workers protesting for better labor practices.

We must support their demands for paid sick leave, COVID protocols, and hazard pay. Every workplace in District 9 and beyond must be a safe and empowering place for all! https://t.co/BNXJei0Dyg
— Zohaib Qadri (@ZoForAustin) January 7, 2022
At the protest, employees said they will ask for "sick pay, hazard pay and basic COVID safety measures."
"Instead of agreeing to implement basic safety measures, management has retaliated by suspending workers. We need your support!" The protest flyer reads.
Via313 workers asked for sick pay and basic safety measures on the job - in retaliation, management suspended them.

Join us tomorrow to stand in solidarity with the workers as they fight for the conditions they deserve. 3016 Guadalupe @ 12pm! pic.twitter.com/FTWyk5xml8
— Austin DSA (@austin_DSA) January 7, 2022
Gamboa and other Via 313 employees said they're surprised at the support and will be grateful for anyone who shows up to the protest. They ask that nobody boycott any of the Via 313 locations because it could harm the restaurant's lower level workers.
"We're just hoping people hear our story and just how messed up and illegally they treated us," Gamboa said.
Meanwhile, Via 313 said they were reviewing the company's paid sick leave policies.
"Like everyone, this is our first time facing a global pandemic, and with that comes a learning curve," the company's statement reads. "We are not only reviewing our safety protocols daily but are also working with management to review our paid sick leave policy and other allowances that further support and protect our employees."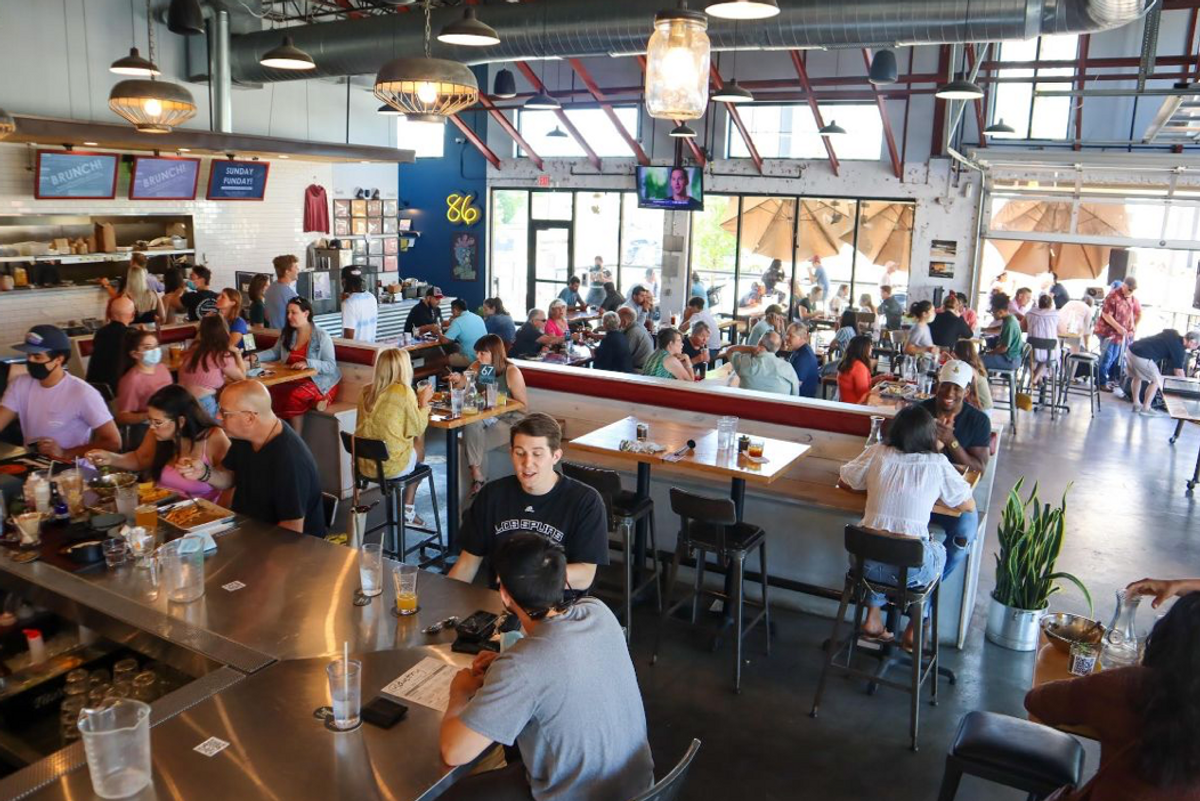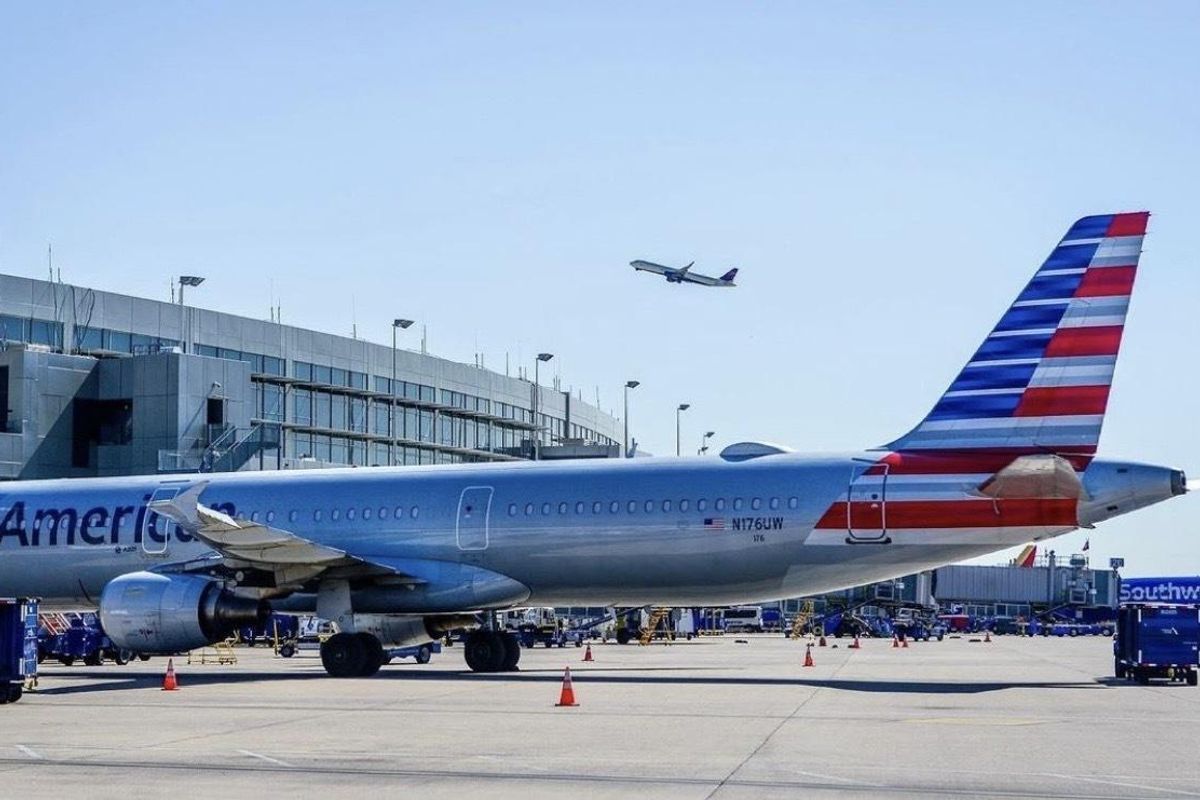 With major entertainment events slated for October, the Austin-Bergstrom International Airport is gearing up for a busy month.
Artists and music lovers are set to pack into Zilker Park for The Austin City Limits Music Festival in the coming two weekends. Following that, Formula One will bring racing fans to the Circuit of the Americas.
For those two events, the airport is anticipating high passenger days with 30,000 or more people departing flights.
ABIA recommends arriving at least two and a half hours in advance for domestic flights on those days. For ACL, it's expected on both Sundays of the festival along with the Monday and Tuesday after. The F1-driven high passenger days are expected on Oct. 20-21 and Oct. 23-26.
\u201c#AustinCityLimits visitors, you\u2019re in for a weird and wild ride \ud83e\udd18\u262e\ufe0f \n\nFlying in or out of our airport? We got firm and fun tips for you: https://t.co/RawVRalOXN\u201d

— Austin-Bergstrom International Airport (AUS) (@Austin-Bergstrom International Airport (AUS)) 1664894083
F1, especially, could draw in loads of travelers as the three-day event saw 400,000 attendees last year. ABIA warns that highways leading to the airport may see even higher traffic than usual around the event and that travelers should plan their route accordingly.
Bailey Grimmett, a spokesperson for ABIA, said travel numbers come in 24 hours in advance. So, it's hard to predict if the airport will see travel volumes at the same levels that have happened around previous F1 races or if it'll top ACL's flight traffic.
Still, she says historical knowledge points to a chance for it.
"We've had that Monday after F1 break the record for single busiest in airport history," Grimmett said. "So context clues I would say yes, but I can't confirm that. But the historical background points to that."
In anticipation of the high volume of flyers, the airport received additional TSA officers for security screening through the end of October. To prepare even further, the Department of Aviation and partners hosted a job showcase and hiring fair to address the continued labor shortage the airport has experienced.
Relief from hectic travel days is on the horizon with November likely to see a slowdown.
"I don't anticipate it will be as busy as October just because we don't have as many events going on," Grimmett said. "Thanksgiving is kind of our primary holiday that we see a lot of passengers coming in and out of the airport."