Get connected with our daily update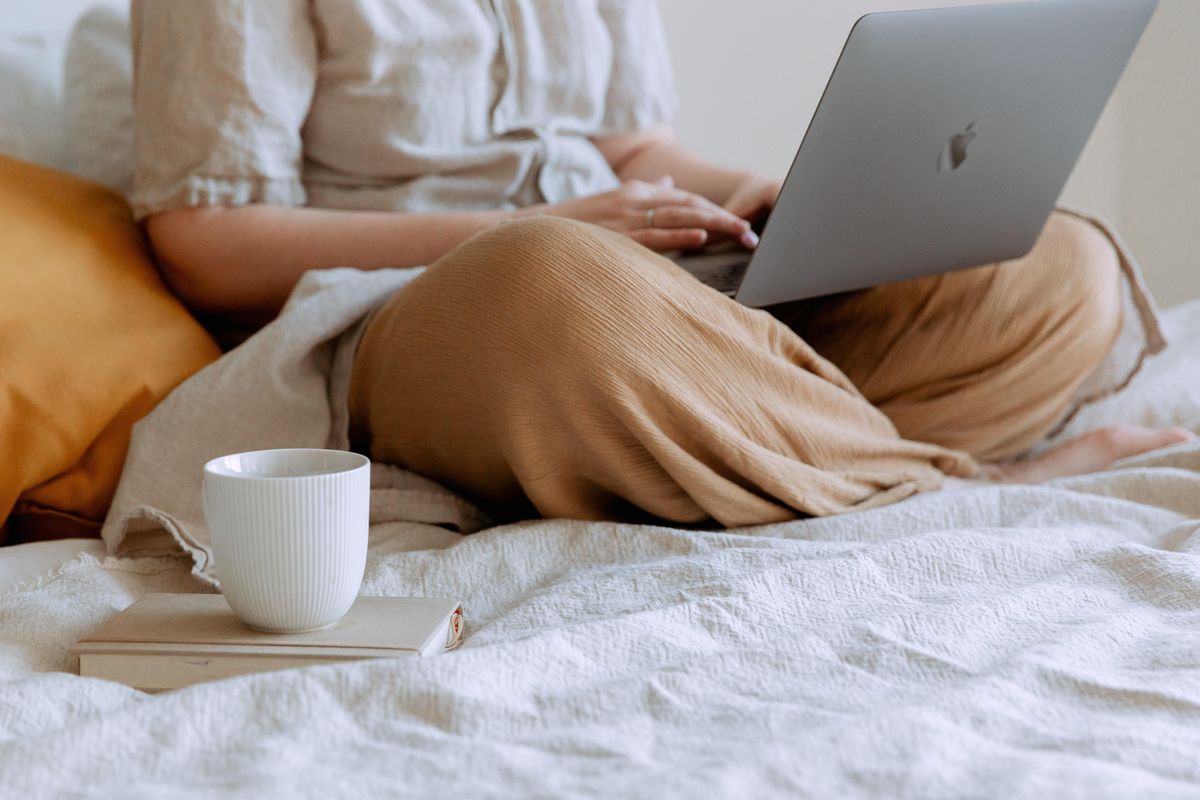 When Konstantin B., a vertical foundry ontologist working at Austin's Google offices, was told he would be working from home, he felt simultaneously safer and more inspired.
"Working from home has been a relief in the very real sense that it minimized my chances of getting infected," Konstantin says.
---
Google, as with other big tech companies such as Twitter and Facebook, has had their employees and contractors working remotely since March. In July, the search engine announced that it would extend its remote working policy until September 2021.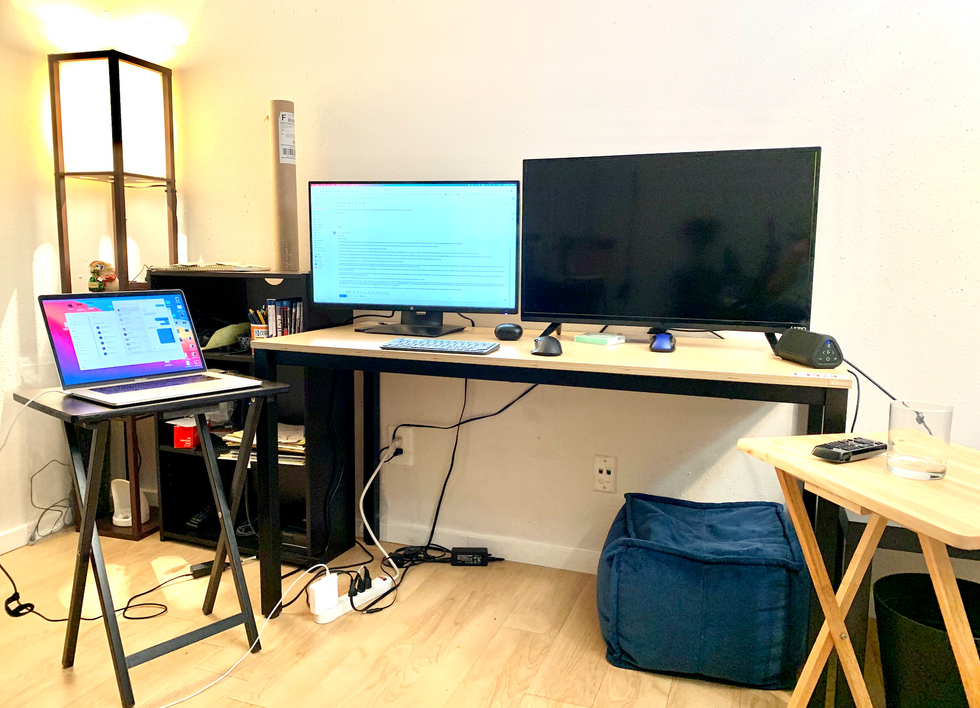 Konstantin B.'s at home setup as an employee of Google. (Konstantin B.)
Konstantin, who asked for his last name not to be used for privacy concerns, says Google management has been exceptionally open-minded regarding the breaks necessary to keep sane and productive while working from home.
"They understand that working from home can be daunting, as staying at home can be hard on mental health," he says. "It's best to pace yourself and be productive the whole week, instead of just pushing through and being awake for two days and getting all the work done then."
Reports from Google's internal data in October showed, coding from home has had a negative effect on Google's productivity. In June an internal survey found that only 31% of the company's engineers reported feeling "highly productive," a number that was down 8% from a record high in the March quarter.
Elsa Morales, senior account director at Austin's Giant Noise Public Relations and Communications, who has been working from home since March, has found remote working relaxing.
"Working from home has encouraged me to take breaks during the day and take short walks around my neighborhood which I've really enjoyed," says Morales.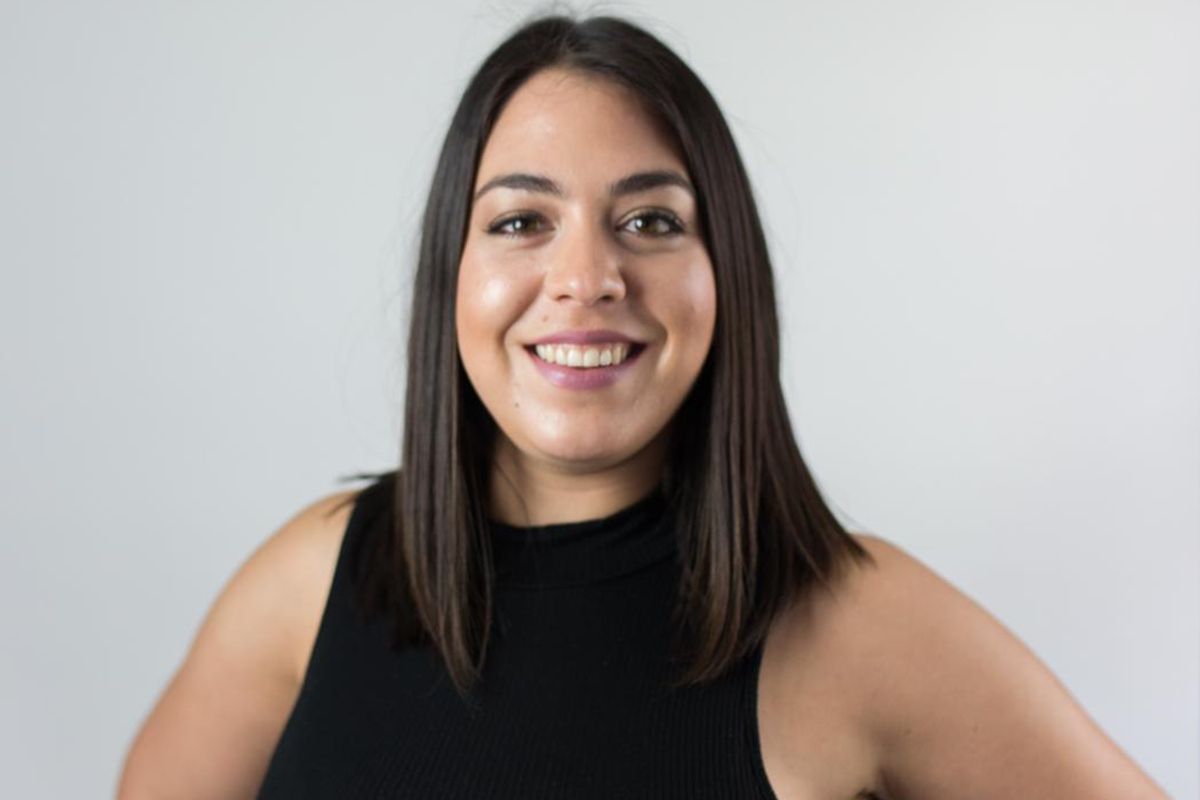 Elsa Morales is the senior account director at Austin's Giant Noise Public Relations and Communications. (Elsa Morales)
But despite the perks of strolling between screen-sessions, Morales feels that everyone misses that face-to-face exchange of ideas and in-person interaction.
"At the beginning of the pandemic, it was a bit challenging getting a hang of constantly communicating on the phone or video. Not having that in-person collaboration has probably been one of the biggest challenges for me," she says, adding, "being together in the office allowed us to have brainstorm sessions over coffee or immediately bouncing ideas off each other after a call."
A recent poll published in Forbes, which surveyed 312 people working from home, found that 82% agreed or strongly agreed that they enjoyed working from home, and 60% said they felt less stressed working from home.
Gina Littlefield, CEO of Austin Staffing, Inc., says working from home has allowed the more introspective individuals in the business world to really shine.
"The people that are real outgoing Type A Personalities, they are the ones having an issue," she adds, referring to those employees that thrive off the more social aspects of office work. "I think you are seeing a bit of depression, especially if you are that Type A Personality—you want to be in the world with everyone there and going into the lunchroom and feeling that hustle-bustle, and I feel a lot of people are having troubles right now and so I definitely feel that has to be addressed."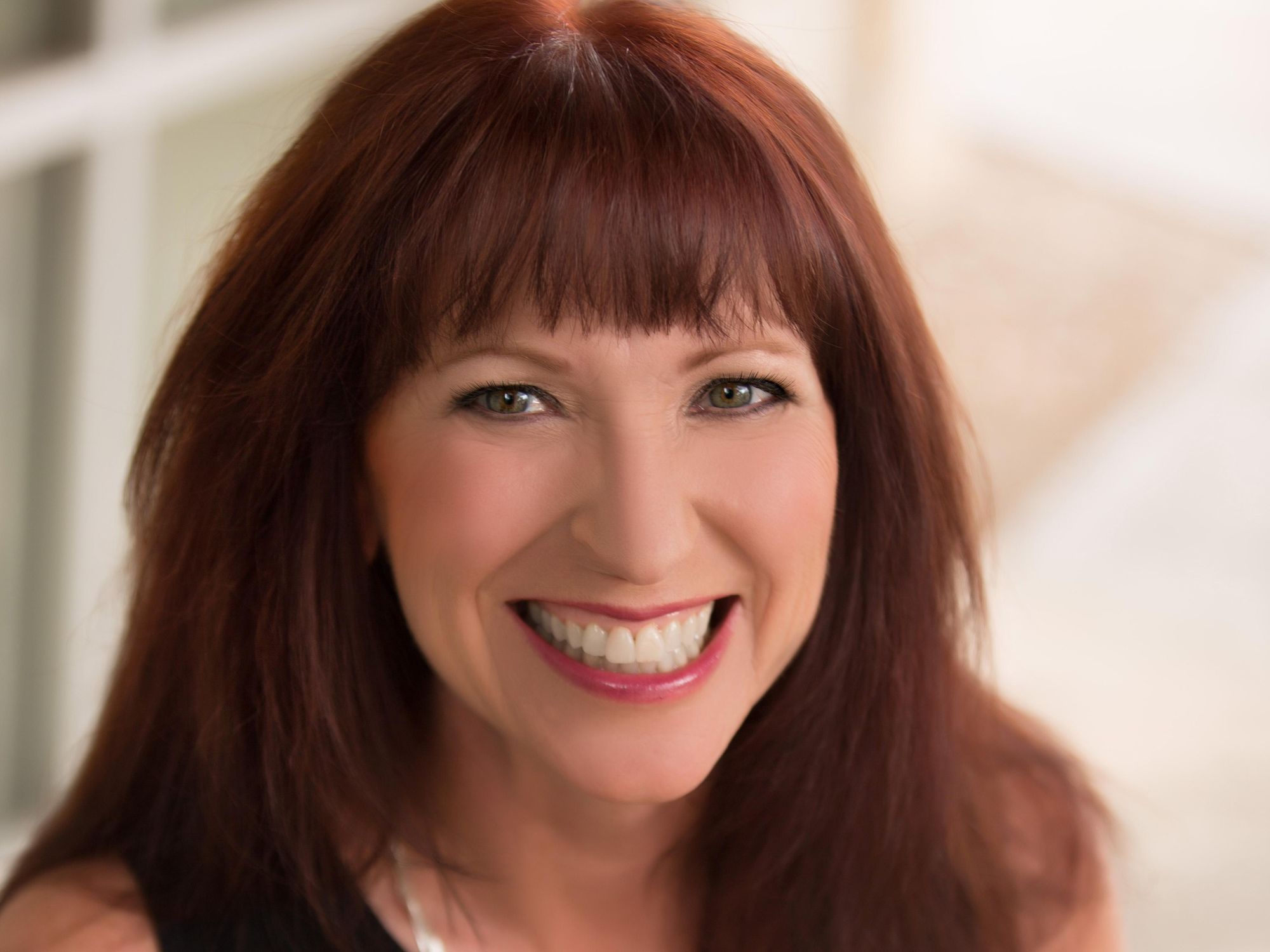 Gina Littlefield is the CEO of Austin Staffing. (Gina Littlefield)
Littlefield is certain that working from home will become a major facet of the business world since everything is done electronically. She stipulates that as far as her company is concerned the decision to work from home will be entirely up to the individual worker.
"We are happy to be able to extend that final decision to them and sometimes it works well for them because they have small children and they can't take them to a daycare and can't do this or that, so, you know what? That's workable, and why not? I have no problem with that."
In order to accommodate those who want to work in an actual office during the pandemic, Littlefield is currently looking into purchasing a new building to expand the physical office space to allow everyone six feet of separation from workstation to workstation.
"We have half of our people out and half of our people in," says Littlefield. "We do intend to have people in (person) more but (want to) give them the opportunity to make the decision to come and go if they need. We want people to enjoy working from home."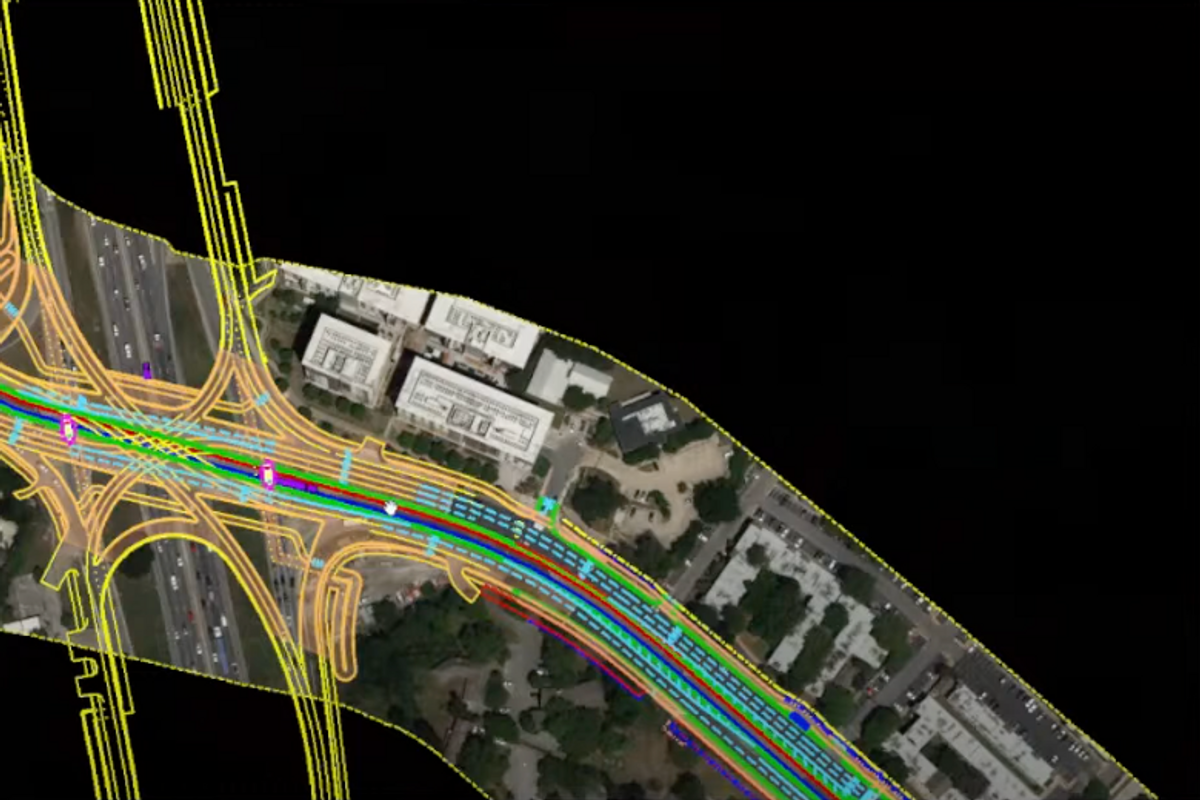 Designs for stations along Project Connect's Blue Line were presented this week, giving a detailed look at what part of the rail system extending from downtown to the airport could look like.
The planned stations that have gotten the latest focus include Waterfront, Travis Heights and Lakeshore stations past Lady Bird Lake.
At the Waterfront station, the preliminary design aims to prevent visual obstructions and save on costs. This is accomplished by a transit guideway that will lower from the bridge to a level station.
Heading onto East Riverside Drive, the light rail faces a curve requiring a slow down to about 10 miles per hour.
The Travis Heights station could involve relocating a pedestrian crosswalk zone at Alameda Drive to Blunn Creek. Since light rails can't effectively operate on a steep grade, this allows the transit guideway to avoid that.
From there, the rail will extend to the Norwood Park area, and though it will reach along the right-of-way zone, the park will be able to remain open.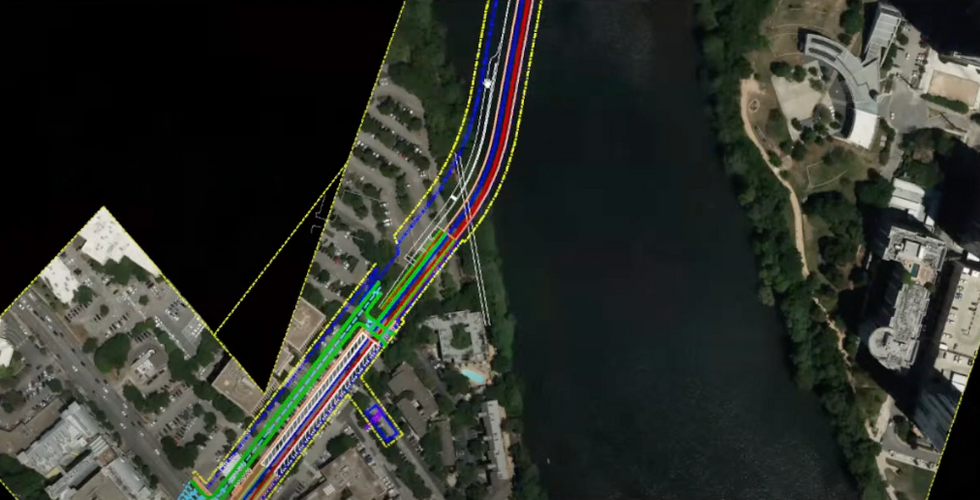 A view of the Blue Line by Lady Bird Lake. (Project Connect)
The line involves some coordination with the Texas Department of Transportation. That's because the department is working on an intersection that will have to be built before the phasing of the section of the Blue Line involving an I-35 crossing.
When it comes to the safety of cyclists and walkers, design ideas include a pedestrian hybrid beacon by East Bouldin Creek that would provide a protected signal to cross. And for the intersection TxDOT is carrying out, Project Connect is working with them on pedestrian access across the intersection. It could involve shared use paths along the street and crossings beneath it.
This summer, the public can expect 30% of design and cost estimates to be released. Though the project was $7.1 billion when voters approved it in November 2020, the latest estimates factoring in inflation and supply chain constraints show it could ultimately be upwards of $10 billion.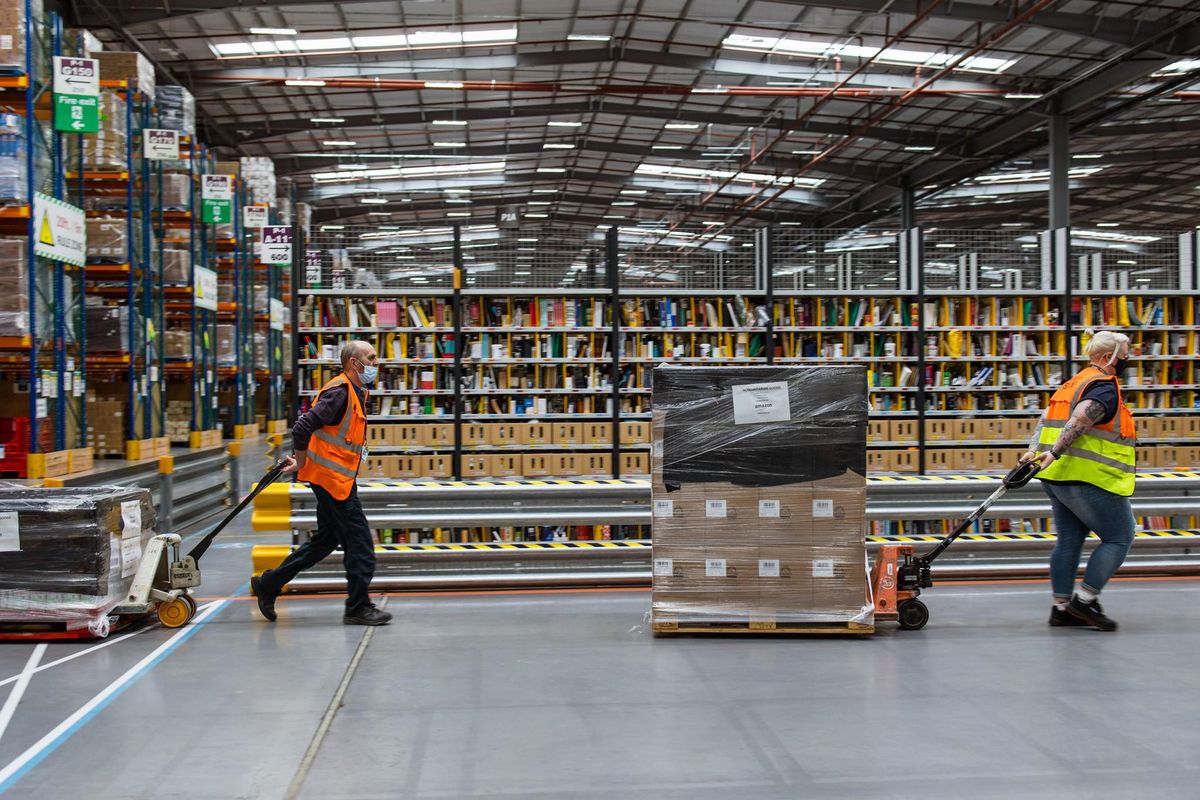 Plans for an Amazon warehouse in Round Rock—a $250 million project slated to be a large distribution center—are on hold.
This comes just after the tech giant had its worst financial quarter in seven years.
The details:
Late last year, it announced an expansion at the Domain adding 2,000 more corporate and tech jobs.
Amazon still owns the site in Round Rock. Plans for it are unclear.
Early this week, the Wall Street Journal reported that Amazon is aiming to scrap warehouse space as it faces a slowdown in its e-commerce operations.
Part of that effort involves exploring the possibility of ending or renegotiating leases with outside warehouse owners. Another aspect is a plan to sublease warehouse space.
"It allows us to relieve the financial obligations associated with an existing building that no longer meets our needs," an Amazon spokeswoman told the Wall Street Journal. "Subleasing is something many established corporations do to help manage their real estate portfolio."