Get connected with our daily update
Austin's got some serious spook factor: The capital city boasts a slew of haunted digs to send a year-round shiver down your spine—including the most haunted spot in Texas.
---
Austin's Driskill Hotel topped Yelp Texas' Top 20 list of the most haunted spots, with the Driskill Bar clinching the No. 2 spot. Four other local properties made an appearance.
The list, released Tuesday, considered businesses in the restaurant, food, travel and arts categories with a large concentration of reviews mentioning relevant keywords like "haunted," "spooky," and "ghosts." It then ranked those spots using a number of factors including total volumes of reviews and ratings.
Here's how the city's creepy properties landed on the Lone Star State's list of frightful destinations:
No. 1 The Driskill Hotel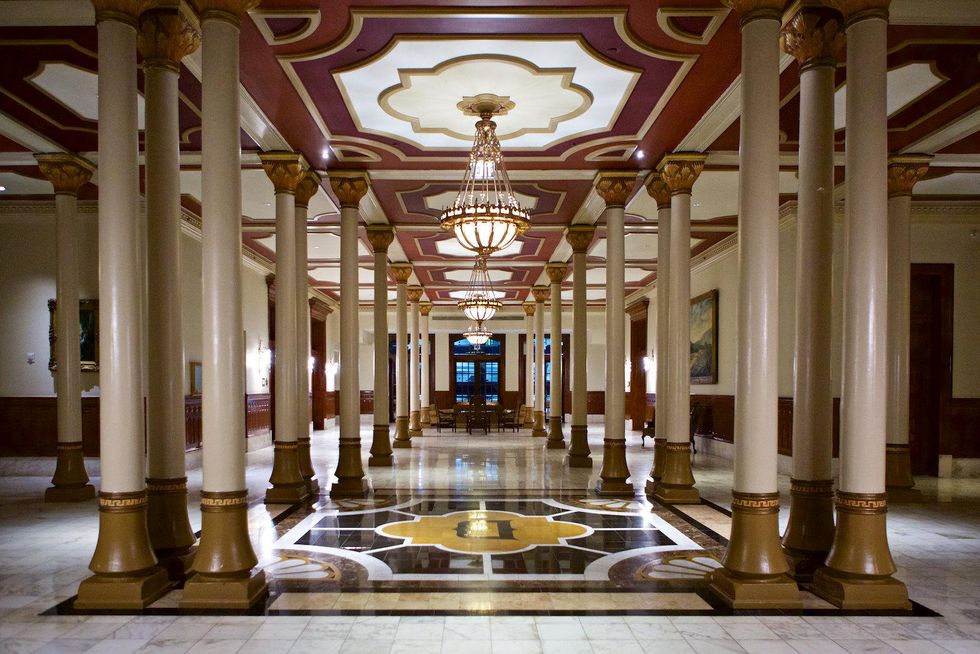 It may seem only fitting that the state's most haunted spot has a storied history. Determined to construct "the finest hotel south of St. Louis," Missourian cattleman Col. Jesse Driskell built the infamous Driskill Hotel in 1886. Located at 604 Brazos St., guests have long reported supernatural activity there, including alleged poltergeist sightings and encounters with the spirit of Driskell himself.
No. 2 The Driskill Bar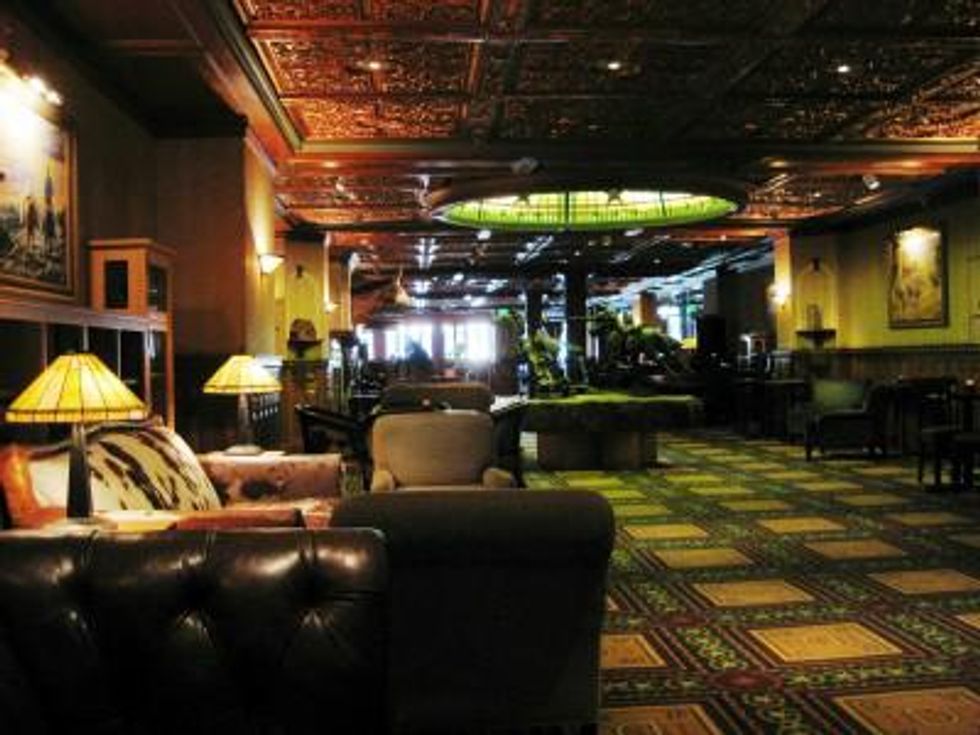 Long known as a power meeting spot for politicians, the Driskill Bar lies within the hotel itself. But it turns out the rich mahogany wood, plush chairs and live piano music aren't enough to mask the spook from its haunted hotel counterpart.
No. 3 Moonshine Patio Bar & Grill
This southern cocktail bar, located at 303 Red River St., began in 1852 as a trading goods store, before expanding with a saloon and domino parlor. In 2003, Moonshine Patio Bar & Grill opened its doors, though it evidently still has strong ties to the past (and spirit world)—it's said to be haunted by people killed in a flood in the early 1900s. It's been said customers dining in will feel tapping on their shoulders or air blowing on their neck.
No. 5 Clay Pit
The celebrated contemporary Indian restaurant, at 1601 Guadalupe St., is located within the historic Bertram Building, named after German immigrant Rudolph Bertram. The building's cellar is allegedly haunted by a murdered prostitute's spirit, and one Yelp reviewer recalls "a sudden dizziness, nauseousness hit me like a ton of bricks" when he entered the upstairs rooms previously inhabited by the Bertram family.
No. 13 1886 Cafe & Bakery
This quaint Victorian-style café's traditional Texas comfort foods may not be enough to keep the scary at bay. Just like the Driskill Bar, the 1886 Cafe & Bakery sits within the Driskill Hotel's haunted walls.
No. 15 The Tavern
At 922 W. 12th St., The Tavern used to operate as a secret brothel in the 1920s. When one politician was caught there, local legend says he murdered the head madam's daughter Emily in retribution. Her spirit is said to have stuck around, sending kitchen drawers flying open and switching TVs off in the dining room. According to Austin Monthly, a pair of shoes were found buried within the walls during renovation in 2006, which the bar then put on display as evidence of Emily's continued presence.
The full list
The Driskill, Austin
The Driskill Bar, Austin
Moonshine Patio Bar & Grill, Austin
Menger Hotel, San Antonio
Clay Pit, Austin
Miss Molly's Hotel, Fort Worth
Monteleone's, El Paso
The Emily Morgan Hotel, San Antonio
The Adolphus, Autograph Collection, Dallas
The Alamo, San Antonio
Jefferson Hotel, Jefferson
The Tremont House Hotel, Galveston
1886 Cafe & Bakery, Austin
St. Anthony, a Luxury Collection Hotel, San Antonio
The Tavern, Austin
Faust Brewing Company, New Braunfels
Faust Hotel, New Braunfels
The Esquire Tavern, San Antonio
The Crockett Hotel, San Antonio
VFW Post 76, San Antonio
An Austin-based firm that's established itself as one of the top Bitcoin miners in North America is set to go public.
On Thursday, the company, known as Core Scientific Inc., announced it's now trading on Nasdaq as $CORZ. The stock opened at $9.74 per share then peaked at $10.48. The company was assigned a $414 million market cap.
"As one of the largest publicly-traded blockchain infrastructure providers and digital asset miners in North America, we are focused on growing our capacity, defending and securing the blockchain ecosystem and building long-term shareholder value," CEO Mike Levitt said.
As reported by Yahoo News, investors approved a plan for a public debut through a $4.3 billion merger with special purpose acquisition company Power & Digital Infrastructure Acquisition Corp. The deal arrives as Austin sees its crypto scene soar, with increased activity in the NFT economy and groups pooling their money together through DAOs.
Core Scientific was established in 2017 and relocated its headquarters from Seattle to Austin last year. It has a site in Downtown Austin on 106 E. 6th St. and data centers in Georgia, Kentucky, North Carolina and North Dakota. More than 100 full-time employees are in the U.S., but it's unclear how many are in Austin.
Now, they say they are the biggest Bitcoin miners based on processing power, with claims that the combined mining capacity on the Bitcoin network exceeds that of competitors. And SEC filings from earlier this month show it's in the process of acquiring Blockcap, Inc., which moved to Austin last year.
The company describes itself as a leader in high-performance, carbon-neutral blockchain infrastructure in an industry that catches flak for its energy use.
Aside from mining, the company provides internet hosting services for other large-scale miners. In fact, it derives about half its revenue by helping big customers mine, a quality seen in what's often referred to as an "institutional-grade" miner.
Looking ahead, Core Scientific seems optimistic about the year ahead even as Bitcoin falls from its all-time high.
"We've worked hard to lay the groundwork that will enable us to achieve our 2022 projections," Levitt told Yahoo News. "Our objective is to be the best. Being the best means doing all that we can for our business, the industry in which we participate and for the Bitcoin network."
Watch some Cricket
When: 5:30-10 p.m. Saturday and Sunday
Where: The Crossover, 1717 Scottsdale Drive
What: Looking for a new sport to obsess over? Attend one of Sports Movement's indoor cricket matches.
Le Garage Sale
When: 11 a.m. Saturday and Sunday
Where: Palmer Events Center, 900 Barton Springs Rd.
What: Find over 100+ boutiques, brands and designers at Le Garage sale. Shop leisurewear, accessories, menswear, children's apparel, home decor and more. Tickets start at $10.
See a movie at the drive-in
When: 6:25-8:45 p.m., 9:15-10:50 p.m. Saturday
Where: The Globe Drive-In Theater, 8017 Cele Rd.
What: This weekend you can see Harry Potter and the Prisoner of Azkaban at 6:25 p.m. or you can see The Cabin in the Woods at 9:15 p.m. at the drive-in. Tickets cost $16 per car.
Museum of Ice Cream
When: 11:30 a.m Saturday and Sunday
Where: Museum of Ice Cream, 11410 Century Oaks Ter.
What: The Museum of Ice Cream is featuring 12 never-before-seen instillations celebrating the enjoyment of ice cream. View tickets here.
The Austin Flea
When: 12 p.m. Sunday
Where: Meanwhile Brewing, 3901 Promontory Point Dr.
What: Find handmade items, vintage wares, food and drink and more at The Austin Flea at Meanwhile Brewing. Vendors are handpicked for each show to guarantee a great selection of items to shop for.