Get connected with our daily update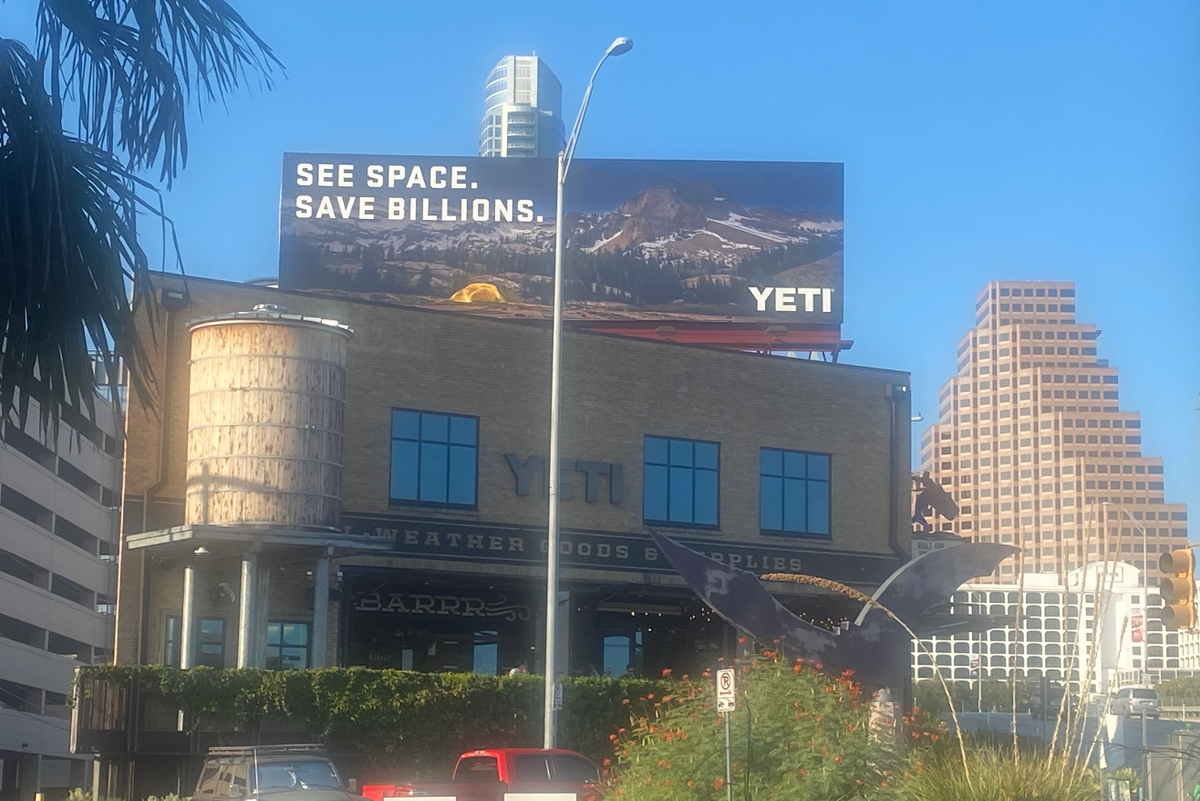 Austin cooler brand YETI rolled out another cheeky Austin-centric billbboard downtown, hinting at the billionaire space race and Texas' Elon Musk in a nature-focused ad.
---
"See Space. Save Billions," the billboard reads in front of a picturesque starry night scene. The ad is a reminder to embrace the outdoors, Yeti Vice President of Marketing Paulie Dery told Business Insider.
"With SpaceX and Tesla and everyone trying to get to Mars out of Texas it seems, we love the outdoors, and there's a lot of space out there," Dery said. "There's a big chunk of the world on this planet, and we think it's pretty special and it doesn't cost you billions."
The tongue-in-cheek ad comes after SpaceX CEO Elon Musk relocated to Austin and planted his space exploration company in South Texas, where he's planning to launch the biggest rocket ever in the near future. The 69-meter high "superheavy" Starship rocket is planned to one day take humans to Mars, but for now, the company is preparing for a $62 million Falcon 9 rocket launch that will send civilians into space for three days.
This is the second time in just a few months a local company has taken a jab at Elon Musk. Tequila 512 put up a billboard earlier this summer that read, "Elon, Welcome to Austin! We ❤️ you. But please leave the tequila to us! ;) -Tequila 512."
And it was only about time YETI got in on the fun—the brand has a history of being cheeky. It's thrown shade at fellow Austin business Westlake Dermatology before by dressing its signature bear in a bikini and playing into the California migration on their South Congress billboard.
What Austin influencer will they poke at next?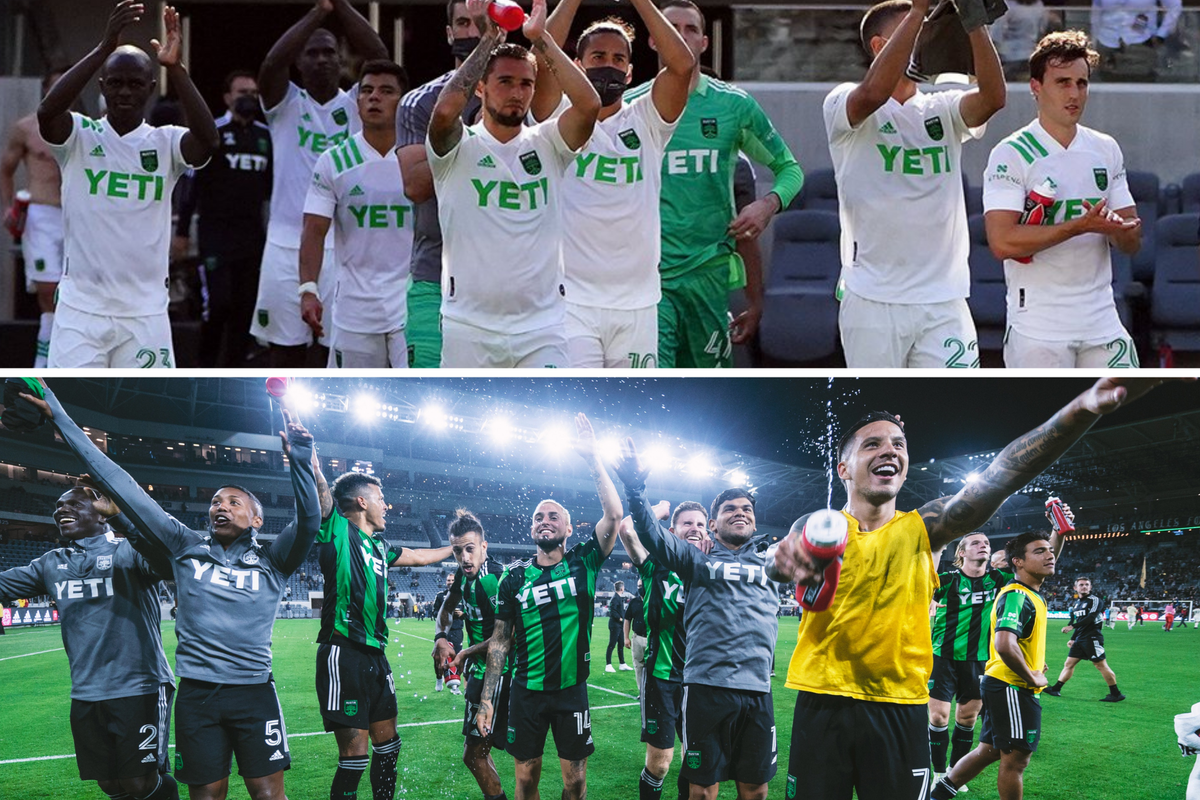 Over a year after they took the stage for the first time in Los Angeles, Austin FC returned to Banc of America Stadium to snatch the No. 1 spot from LAFC in a 2-1 statement win late Wednesday night.
Austin FC, which has flirted with the top spot in the MLS West this season, has now solidly reached the summit just a year after its second-to-last first season finish. The new top dogs are now 7-2-3 overall.
Here's a look at three highlights from the match: