Get connected with our daily update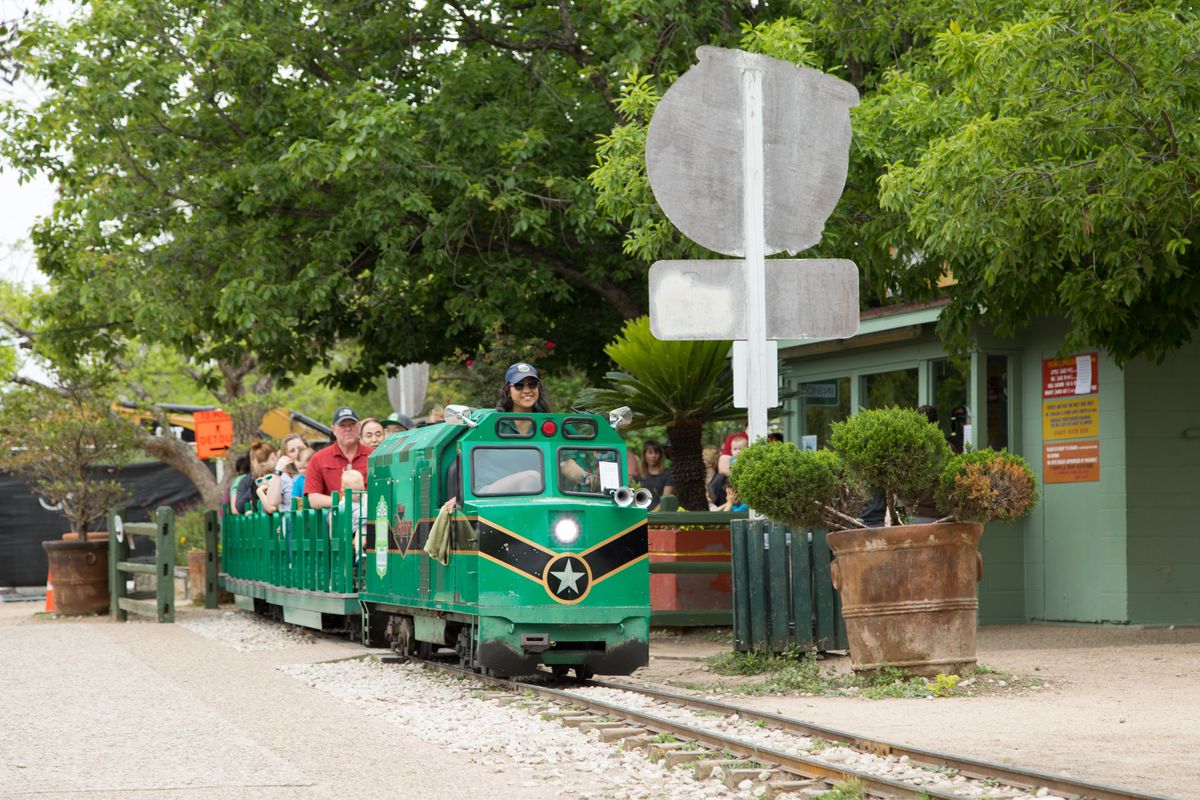 (Liz McGuire/City of Austin)
This year has been off the rails, and this is especially true for Austin's beloved miniature choo choo the Zilker Zephyr.
---
Due to storm-related erosion beneath its tracks, the Zilker Zephyr—an emerald green, 72-passenger, propane-powered mini train that ran for 22 years—was forced to shut down in May of 2019.
The Zephyr, the second train in the park's history, was preceded by the 60-passenger gas-powered Zilker Eagle which ran from 1961-1996.
Lamenting the temporary closure of the train, the City of Austin issued a statement on Jan. 29. Due to severe erosion to an embankment supporting part of the train's tracks, the tracks were deemed unsafe and would require an evaluation followed by repairs in order to keep on chugging.

The damage could not have come at a more inconvenient time as the vendor that owned and operated the train, Texas Special Co., had less than a year left in their contract.
"Per the contract, the vendor is required to make all repairs; therefore, recouping erosion repairs would have required a period longer than the remaining contract period," the city stated.
The Austin Parks & Recreation Department said they worked in good faith with the vendor on an agreement to continue operations while preserving future bidding opportunities. Ultimately unable to come to a contract agreement with the vendor, the department thanked Texas Special for their service and moved on with their search for a new vendor.
At this time, the department is still in the early stages of operations planning, so no new vendor has been decided on.
Via a Facebook post, Zephyr management explained that they were offered a three year contract and that, due to the projected expenses of the repairs, only a five year contract would make economic sense.
The vendor further claimed they were misled by the city about their contractual obligations relating to the track's repair and their future rights regarding the operation of the train. Texas Special insisted that the entire ordeal ended up costing them over $40,000 and countless hours. Therefore, they announced they were taking away their train.

In February, Texas Special was sued by the city for literally trying to pull up stakes (in the form of bolts) from the Zilker tracks.
The path of Austin's Zilker trainyoutu.be
However badly the contract negotiations between the city and the Zilker Zephyr went, the Facebook comments relating to the loss of the train revealed that the true victims of the failed negotiations were the children of Austin who would no longer get to enjoy rides through the park.

Natalia Quiroz, a mother of two, recalls the joy the Zephyr brought to her daughter Mazzy before its closing.
"She was the one who loved it and always wanted to go again," Quiroz says.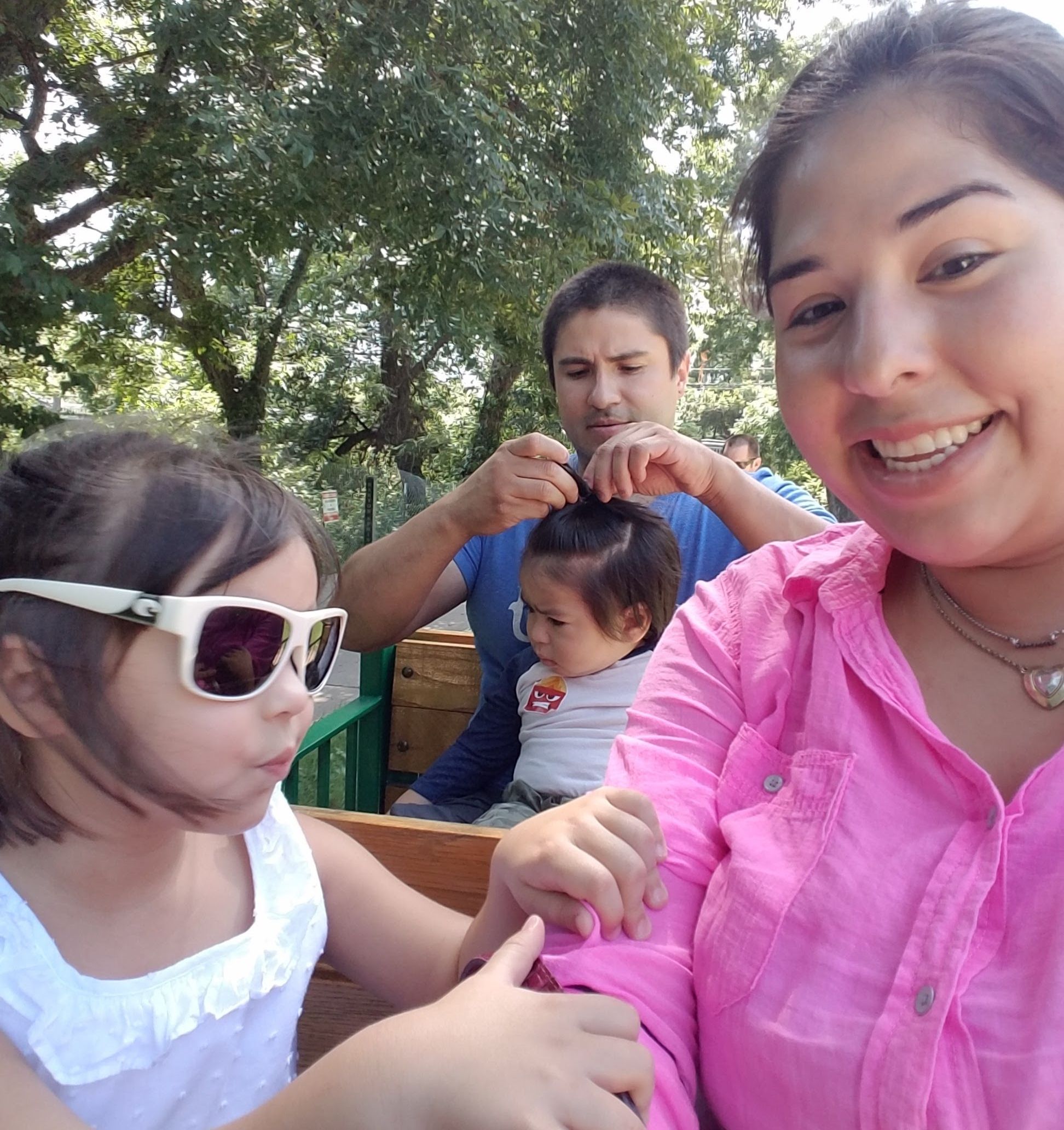 (Natalia Quiroz)
Local musician Woode Wood, who had been performing for Zephyr passengers for 12 years, told Austonia he knows the kids are devastated about the train being gone from Zilker. He would put his all into entertaining the excited kids that rode by his usual spot, he says.

Wood is confident that the kids just want the train back and will be thrilled with any little locomotive they get.
"Kids will adapt and love the heck out of whatever they put up there as long as it works," he says. "As long as it moves and it goes around on a track, they're going to love it. Because they love being on a train and they don't care how it's powered, you know."
Ladye Anne Wofford, the Chief Mission Officer at Austin Parks Foundation, agrees with Wood that the kids are the true priority of the project, and says her whole foundation is enthused about the chance to bring this major source of Austin family fun back to the community.

"Countless Austinites grew up riding the train and taking their kids to ride the train, and I think keeping the experience alive is a great way to honor a place that made many of us fall in love with Austin in the first place… Zilker Park," Wofford says.
When the Austin City Council asked the non-profit APF in February to step in and steer the bad train situation to a better station, Wofford saw her organization "as a natural fit to bring the train back and improve it and use it as a way to help generate funds for Zilker park."
The new train will meld the mid-century nostalgia of a 1940s passenger train with the up-to-date amenities of an electric engine, while focusing on creating an amusement ride experience that is accommodating to every passenger, regardless of age or ability.
"There are just a lot of ways that we feel that we can improve the business model and the overall experience," Wofford says.
And fans of the Zilker train appear to be all on board.
"We have had a lot of interest and great feedback from people from all across the city—people definitely seem excited to get the train back up and running," she says. "Every time we've been at the site for planning meetings, we're always stopped and asked about the progress of the project and when the train is coming back."
The APF recently held an online contest to name the future train. According to Wofford, 750 Austinites submitted ideas for names. Seven finalists were announced on Sept. 30. Online voting for the winning name will go on until Nov 6.
"I think the Zephyr was a great name but it belongs to the former train," Wofford says. "We thought it was a great opportunity for young people to play a part in what will go down in history, so I am really excited to see what name our community chooses."

Wofford views the community's input, regarding the name and even the color scheme of the future train, as integral to staying true to the charms of the ever popular Zilker Park experience.
"Austin is an active and creative city that has seen so much exciting growth and change over the years," she says. "To many, this makes it even more important that we hold on to our favorite traditions and experiences like the Zilker train."
More related content: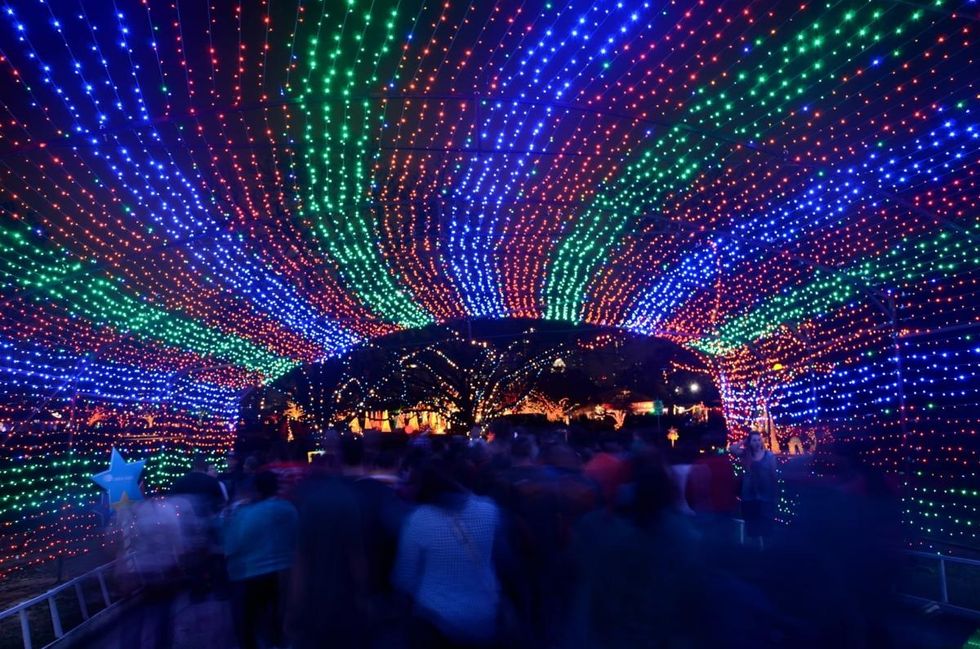 Austin Trail of Lights drive-thru tickets now on sale(City of Austin)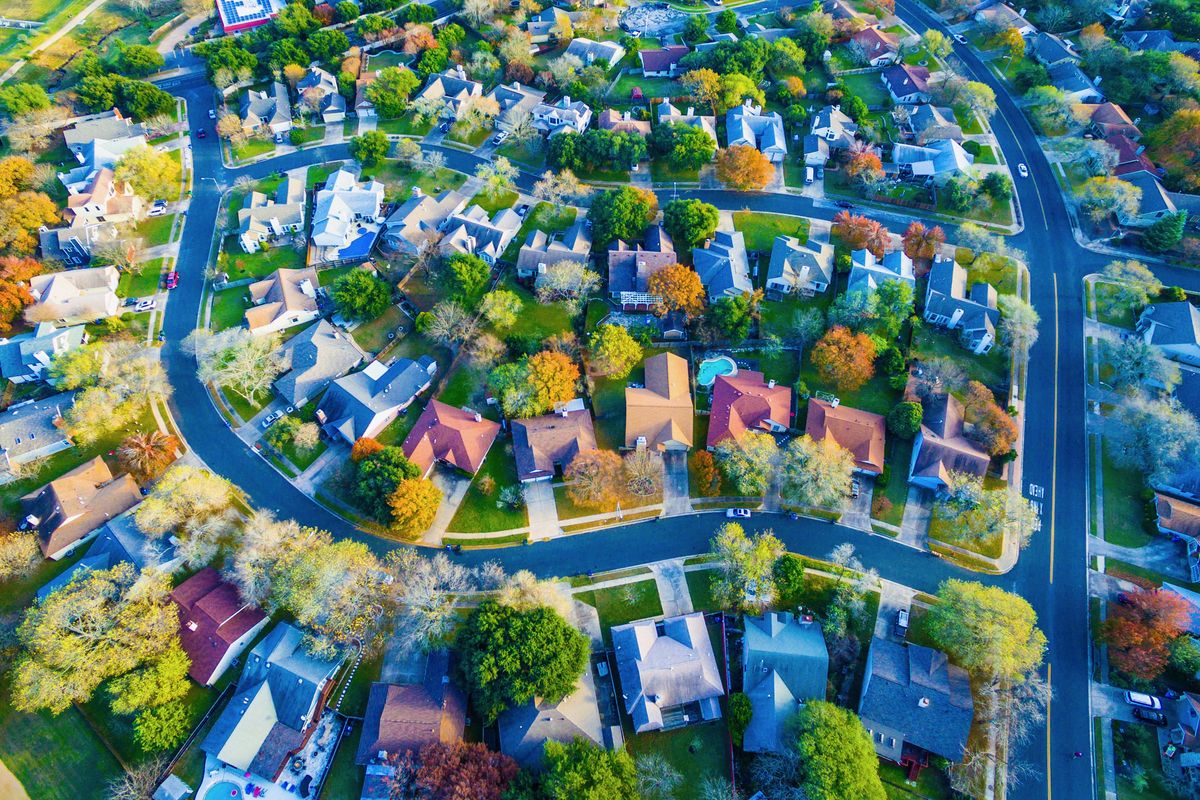 Shutterstock
So you want to buy a house?

To anyone trying to get on the "housing ladder," it's been a discouraging couple of years as prices skyrocketed in a market crowded with buyers bidding against each other for just about any available home.

Things may be calming down, with the Austin Board of REALTORS reporting fewer sales and more available homes this summer.

Mortgage rates have more than doubled in the last year, from around 3% to well over 6% on a 30-year fixed rate loan, getting even more of a bump this week after the Federal Reserve raised bank rates on Wednesday.

So how affordable are homes right now? That, of course, depends on what you want and how much you're able or willing to pay, but here are some rough estimates of what a typical buyer would pay to buy a $650,000 home, which would be considered "mid-price" in today's market.

Mortgage banker Chris Holland (NMLS 211033) of Austin's Sente Mortgage ran some numbers for Austonia to illustrate a typical purchase.


Holland says that while the 30-year fixed rate mortgage is often mentioned in the media, the most popular loan that he's seeing now is a 7/1 adjustable rate mortgage, which has a fixed rate for 7 years and then adjusts every year based on market rates, with a limit on how much it can increase each year. The interest is amortized over a 30-year period. Adjustable Rate Mortgages (ARMs) offer lower rates than fixed rate loans.

Here are the numbers, which are examples. In practice, exact numbers vary with a buyer's credit rating and overall financial situation, and with the rate, which can move up or down at any time.
$650,000 home purchase price
7/1 ARM at 5.875%
5% down payment, equals $32,500
95% financed, equals $617,500
$4,990 payment, including principle and interest (P&I), insurance, and property tax
Typically, a borrower's debt to income ratio needs to be at or below 45%. So for this mortgage, a borrower, or borrowers, would need income of roughly $11,100/month, or $133,200/year. That number could be higher, depending on the buyer's outstanding credit balances on things like credit cards and car loans.
Not included are closing costs, moving costs, maintenance, and any changes a new buyer might want to make to the home.

Holland says he's had a lot of clients approved for loans who were house hunting but have put that on hold, hoping prices come down.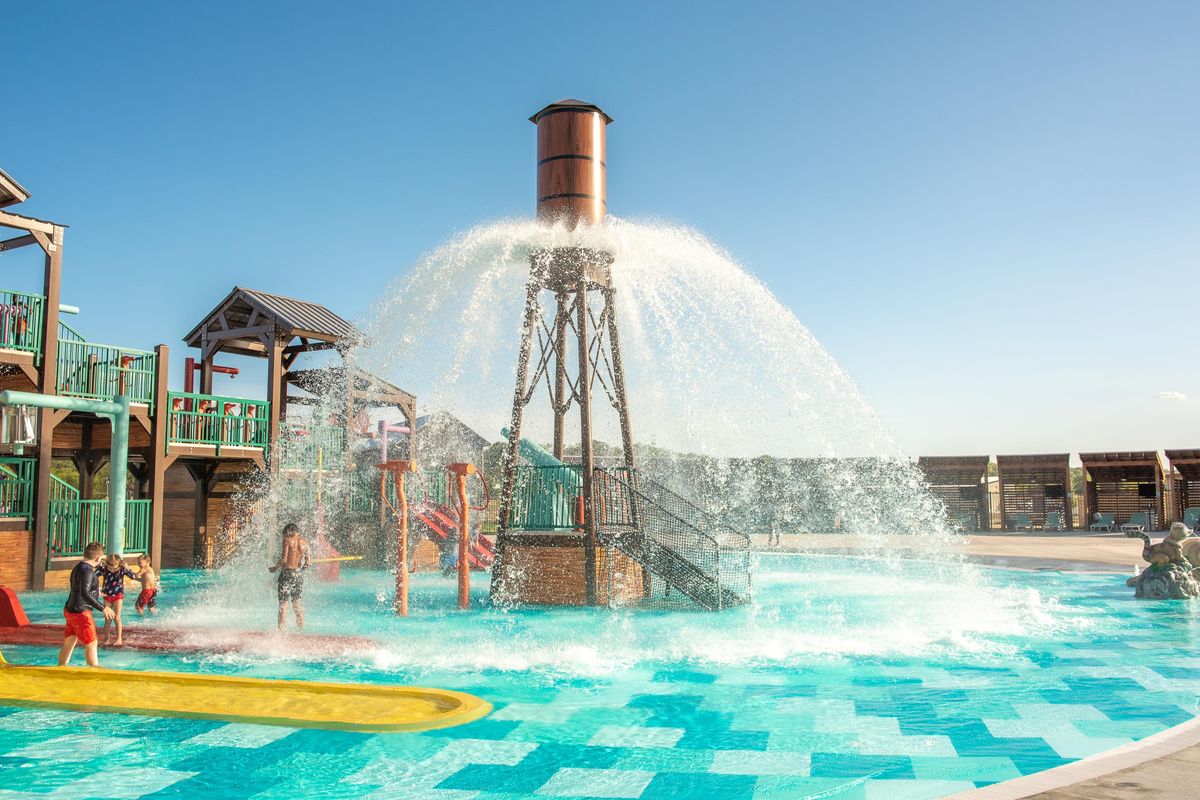 Camp Fimfo Waco
Camp Fimfo Waco, a brand new camping resort, is kicking off football and fall camping season in style! With top-notch amenities, premium accommodations, and 10 weekends of fall fun, there's no better place to have a fall camping getaway, especially if you're a Baylor football fan!
Fall promises to be a one-of-a-kind camping experience. From Sept. 16 to Nov. 24, weekends will be packed with fall-themed activities, including special Halloween weekends in October. Campers can enjoy activities like fall crafts, campground trick-or-treating, costume contests, site decorating, outdoor movie nights, and more!