Get connected with our daily update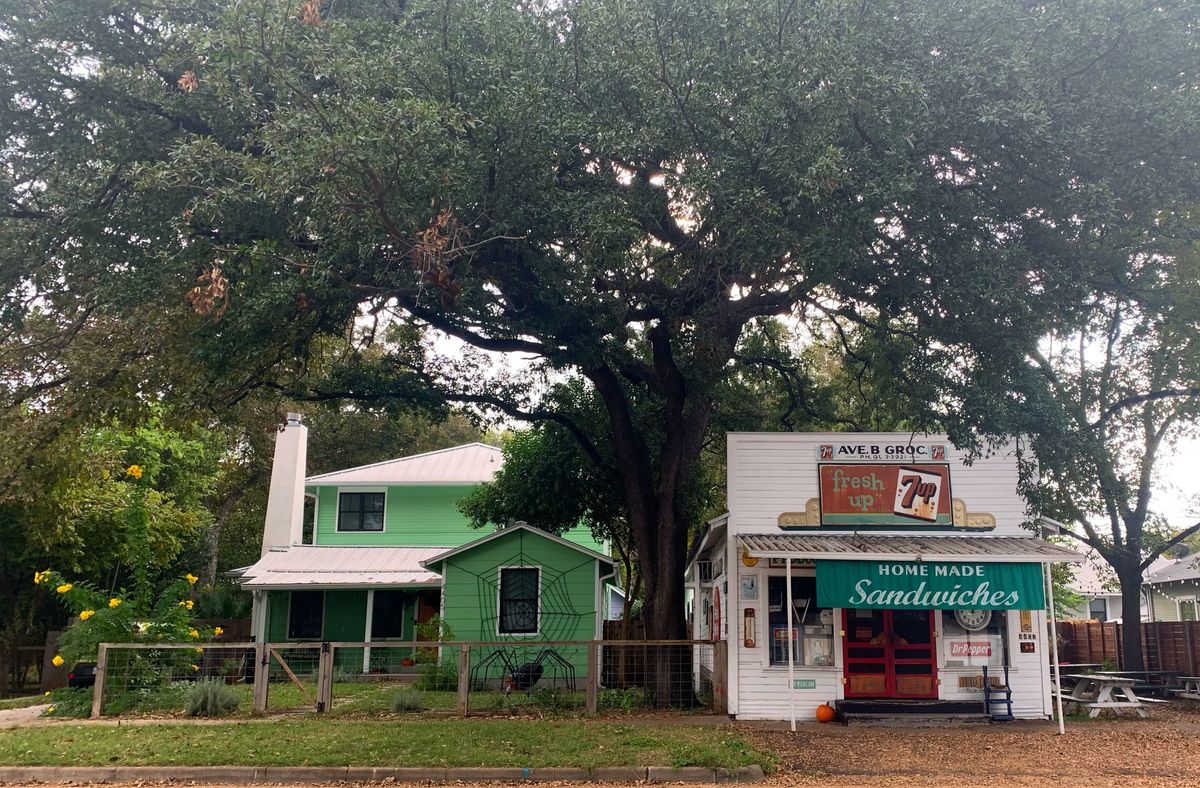 (Emma Freer/Austonia)
President Donald Trump and his supporters have recently adopted a stance on an issue critical to many Austinies: local land-use regulations, or zoning laws.
---
Zoning determines how land can be used throughout a city, including what can be built, where it can be built and how much of it can be built.
On Aug. 12, Trump tweeted: "The 'suburban housewife' will be voting for me. They want safety & are thrilled that I ended the long running program where low income housing would invade their neighborhood."
Less than two weeks later, Mark and Patricia McCloskey—a St. Louis couple facing charges for waving guns at Black Lives Matter protesters marching past their mansion—gave a prerecorded speech that directly referenced zoning policy at the Republican National Convention.

"(Democrats) want to abolish the suburbs altogether by ending single-family zoning," Patricia said, claiming that doing so "would bring crime, lawlessness and low-quality apartments into thriving suburban neighborhoods."
Jake Wegmann, an assistant professor at the University of Texas at Austin School of Architecture, said this type of rhetoric is new—at least on the national level.
"It is absolutely a new thing for zoning to be mentioned in the context of a presidential campaign," he told Austonia. "But I guess my caution is that the politics of land use reform don't map neatly onto a left-versus-right political spectrum, in my view."
A local look
This plays out in Austin, where all 11 members of City Council are self-identified Democrats and yet typically vote 7-4 on land use items, with the majority supporting urbanist policies and the minority favoring preservationist ones.
Such a split has proven challenging as the city continues its nearly decade-long process to rewrite its land use code, which was last updated in the mid-1980s. Although it is currently on hold due to a lawsuit, the code rewrite—which has cost more than $10 million to date—is a critical issue, and one on which many of the 20 candidates for Austin City Council have an opinion.
Opponents say a rewrite would pander to developers, destroy neighborhood character and accelerate gentrification.
Fred Lewis is the president of Community Not Commodity, a local organization that sued the city over the current rewrite process and was a vocal critic of its previous effort, dubbed CodeNEXT.
"The marketplace is not going to build modest, middle-class housing," he told Austonia last month, adding that he feels the rewrite is instead about satiating "developer greed."
Supporters, on the other hand, argue that the city's current code stands in the way of more equitable, sustainable development, at best, and is racist and classist, at worst.
David and Courtney Whitworth co-own the Central Austin infill home building company Whitworth Homes. David believes the current code prevents the construction of denser, more affordable residences.
"What bothers me is we have a code that only allows Mercedes," he said. "If only our code would allow Kias, we wouldn't have to be subsidizing people into Mercedes."
Despite finding themselves on opposite sides of the land use debate, many candidates—and Austin residents—find themselves in the same political party.
This may be because zoning is a local issue that, until recently, was rarely discussed by national politicians.
Researchers at Stanford University wrote about the challenge of ascertaining the politics of zoning reform in a 2018 paper.
"Such policies tend to benefit the poor and working class—generally aligning with Democrats' concerns—but they also involve an embrace and a trust of private commercial interests (including real estate developers) who tend to be associated with the Republican party," they wrote.
Wegmann went further, mapping out a matrix in which the x-axis was the American political spectrum and the y-axis went from zoning reform at the top to the status quo at the bottom.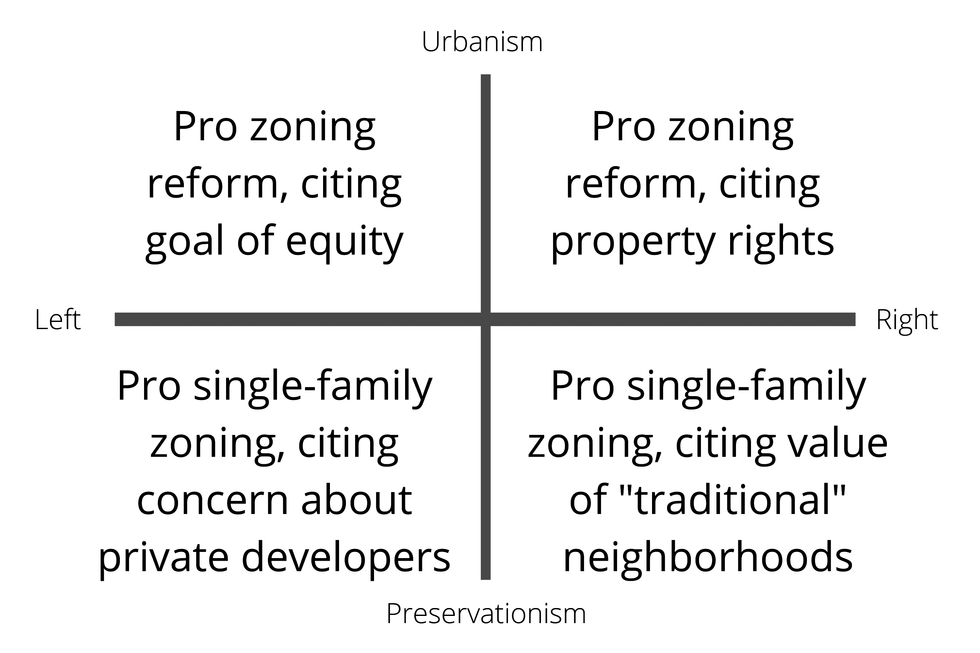 In the upper left quadrant, Democrats who support zoning reform may cite a desire to desegregate cities, while Democrats who oppose it would argue that increased density benefits private developers, Wegmann said.

In the upper right quadrant, Republicans who favor zoning reform may appeal to property rights, while opponents feel "single-family houses preserve a nurturing atmosphere for traditional, nuclear families," he added.
This dynamic presents the opportunity for an odd bedfellows coalition, Wegmann said, similar to the bipartisan support for criminal justice reform in recent years.
But it has also divided those who purport to share the same values.
A case study
District 10 City Council Member Alison Alter describes herself as a progressive Democrat and tends to vote with the preservationist minority on land use issues.
"What people want is to have a say in how the growth happens," she said of some Austinites' opposition to a new code. "They don't want us to just unleash it and rubber stamp it. They want us to guide it."
For Alter, such guidance means ensuring that new development prioritizes affordability and environmental friendliness and honors neighborhood character and property owners' rights.
"I think we need to require more than density," she said.
Alter presented a hypothetical scenario to make her point: Say council is presented with a zoning case that proposes redeveloping a 171-unit apartment building made up of mostly two-, three- and four-bedrooms with a 486-unit building with mostly studios and one-bedrooms. The replacement would increase housing stock, but it could also decrease the number of people living there and displace the working families who had found a home in the existing building.
Because of cases like this, Alter is skeptical that density is the panacea that some zoning reform proponents say it is.
"I don't think we should just be trusting when the developers say that when they're going to do things it will all work out well," she said.
Alter's colleague, District 1 Council Member Natasha Harper-Madison, recently argued in favor of increased density for different reasons.
During an Oct. 13 meeting, council members discussed a rezoning application that would have upzoned a lot in the Montopolis neighborhood from a single-family designation to one that would have allowed townhomes and condos.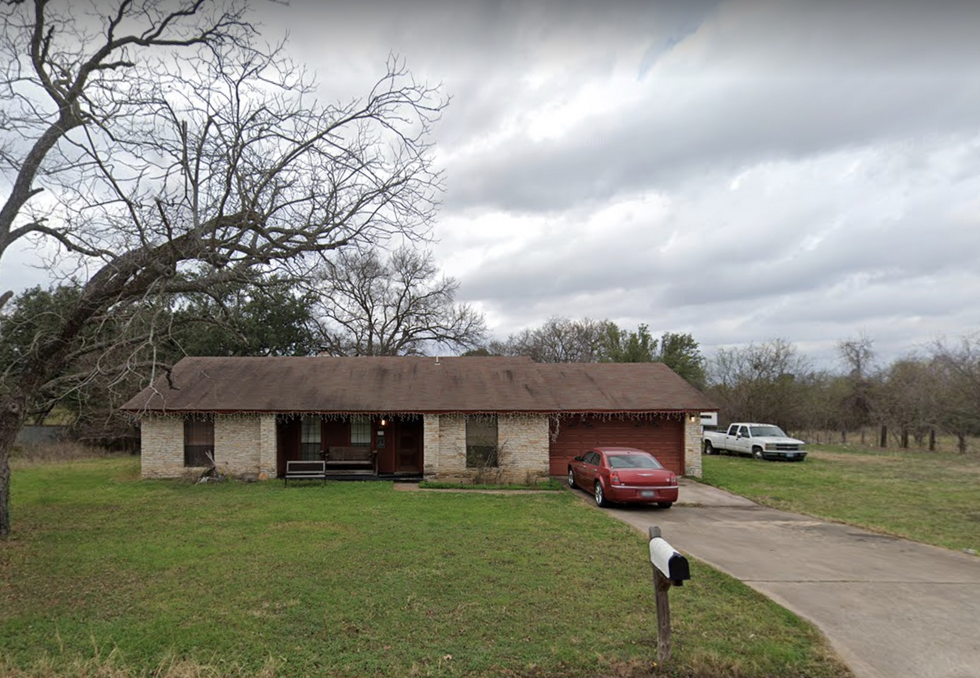 The rezoning application concerned the lot at 508 Kemp St. in the Montopolis neighborhood. (Google Maps)
Harper-Madison supported the change—and used the discussion to talk about zoning more broadly.

"It's a little known fact that the legacy of single-family zoning is absolutely rooted in racism," she said, pointing to racial covenants used by neighborhood developments in California during the early 20th century.
Although she acknowledged the concerns some Austinites have about increased density—especially those who feel their neighborhoods are "bearing the brunt of the load," while others are left largely unaffected—she argued that leaving the Montopolis lot as is would enable the construction of an even more expensive single-family home and eliminate the 17 affordable units proposed in its place.
"I often get asked, 'How can I be an effective anti-racist?'" Harper-Madison said. "One answer should be to ditch that not-in-my-backyard mentality (and) embrace more dense, missing-middle housing types to accommodate more residents with less land (and) more affordable housing right in your neighborhood."
Wegmann, the UT professor, said the recent Black Lives Matter protests have accelerated an existing reevaluation of zoning norms. But he anticipates it's still a long way off before America's "dominant (housing) practice" changes.
"It might take decades," he said. "But I guess what's different is that it's beginning to be seriously challenged in a few places. And I see some evidence that it could spread further."
This article has been updated to clarify Alter's hypothetical.

More on zoning: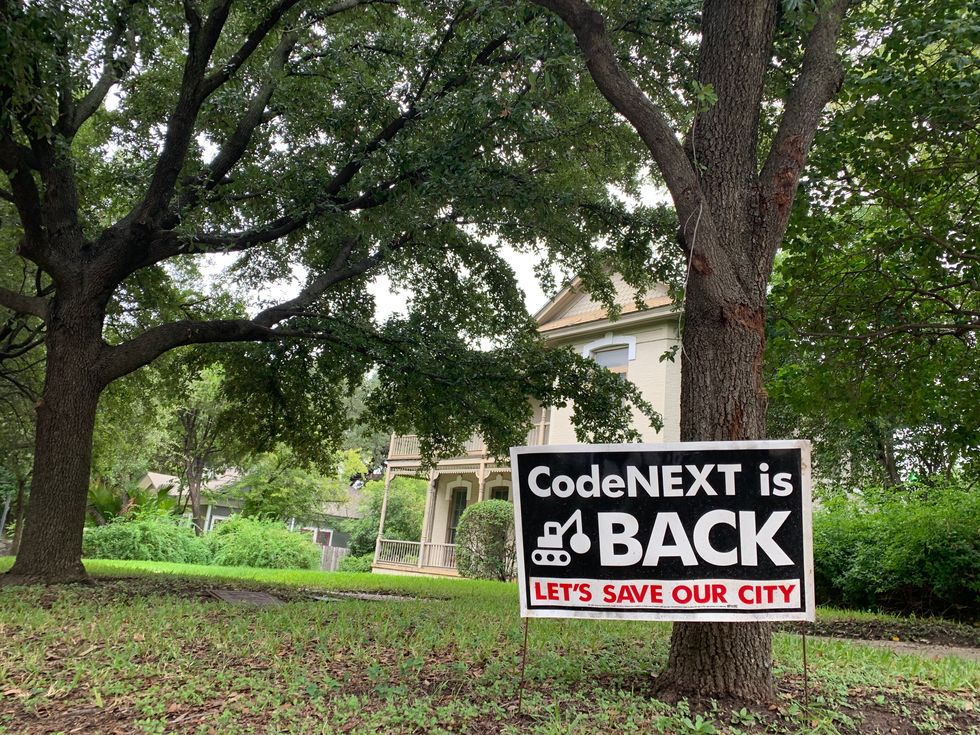 Austin land use code rewrite stalls amid pandemic, lawsuit—but both sides say a solution is possible(Emma Freer)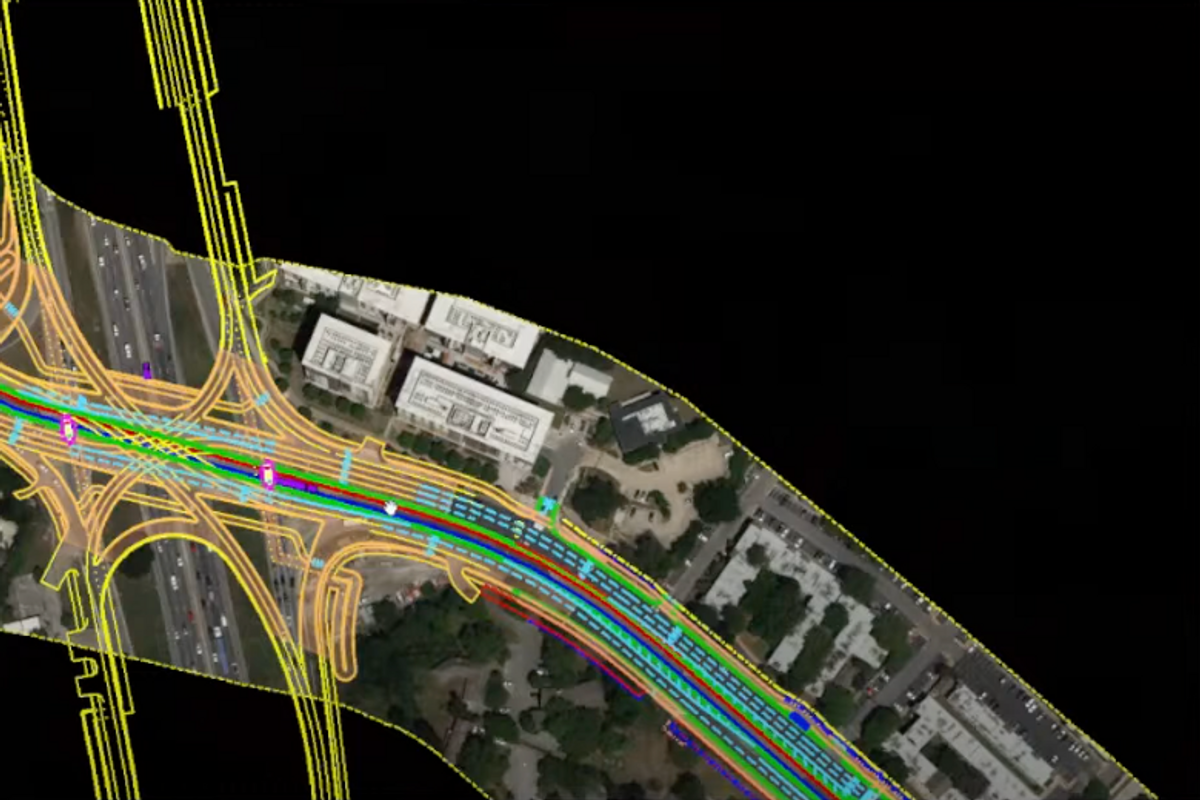 Designs for stations along Project Connect's Blue Line were presented this week, giving a detailed look at what part of the rail system extending from downtown to the airport could look like.
The planned stations that have gotten the latest focus include Waterfront, Travis Heights and Lakeshore stations past Lady Bird Lake.
At the Waterfront station, the preliminary design aims to prevent visual obstructions and save on costs. This is accomplished by a transit guideway that will lower from the bridge to a level station.
Heading onto East Riverside Drive, the light rail faces a curve requiring a slow down to about 10 miles per hour.
The Travis Heights station could involve relocating a pedestrian crosswalk zone at Alameda Drive to Blunn Creek. Since light rails can't effectively operate on a steep grade, this allows the transit guideway to avoid that.
From there, the rail will extend to the Norwood Park area, and though it will reach along the right-of-way zone, the park will be able to remain open.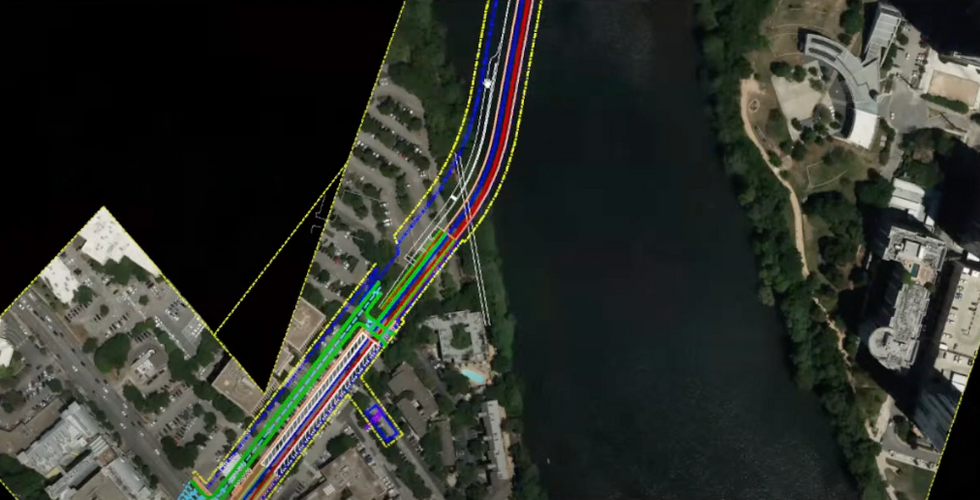 A view of the Blue Line by Lady Bird Lake. (Project Connect)
The line involves some coordination with the Texas Department of Transportation. That's because the department is working on an intersection that will have to be built before the phasing of the section of the Blue Line involving an I-35 crossing.
When it comes to the safety of cyclists and walkers, design ideas include a pedestrian hybrid beacon by East Bouldin Creek that would provide a protected signal to cross. And for the intersection TxDOT is carrying out, Project Connect is working with them on pedestrian access across the intersection. It could involve shared use paths along the street and crossings beneath it.
This summer, the public can expect 30% of design and cost estimates to be released. Though the project was $7.1 billion when voters approved it in November 2020, the latest estimates factoring in inflation and supply chain constraints show it could ultimately be upwards of $10 billion.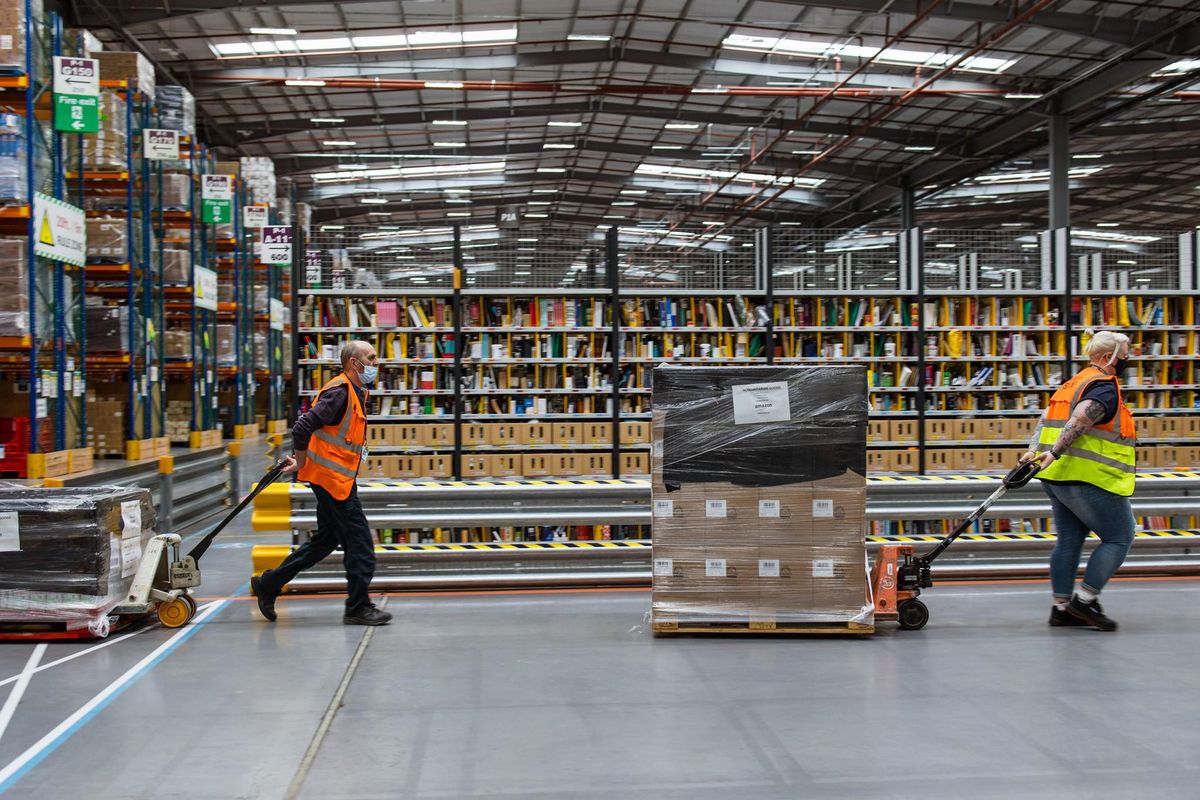 Plans for an Amazon warehouse in Round Rock—a $250 million project slated to be a large distribution center—are on hold.
This comes just after the tech giant had its worst financial quarter in seven years.
The details:
Late last year, it announced an expansion at the Domain adding 2,000 more corporate and tech jobs.
Amazon still owns the site in Round Rock. Plans for it are unclear.
Early this week, the Wall Street Journal reported that Amazon is aiming to scrap warehouse space as it faces a slowdown in its e-commerce operations.
Part of that effort involves exploring the possibility of ending or renegotiating leases with outside warehouse owners. Another aspect is a plan to sublease warehouse space.
"It allows us to relieve the financial obligations associated with an existing building that no longer meets our needs," an Amazon spokeswoman told the Wall Street Journal. "Subleasing is something many established corporations do to help manage their real estate portfolio."