Get connected with our daily update
The Food and Drug Administration will consider Pfizer's COVID-19 vaccine application for emergency use authorization in 5-to-11-year-olds on Tuesday. The vaccine will likely be available to kids starting next week.
With 2.9 million Texas children in this age group, state health officials say this is a "big factor" in reducing the virality of COVID. At a Monday press conference, the Texas Department of State Health Services released info on the rollout efforts of the vaccine for children.
Here are some of the answers to your questions.
When and where will it be available?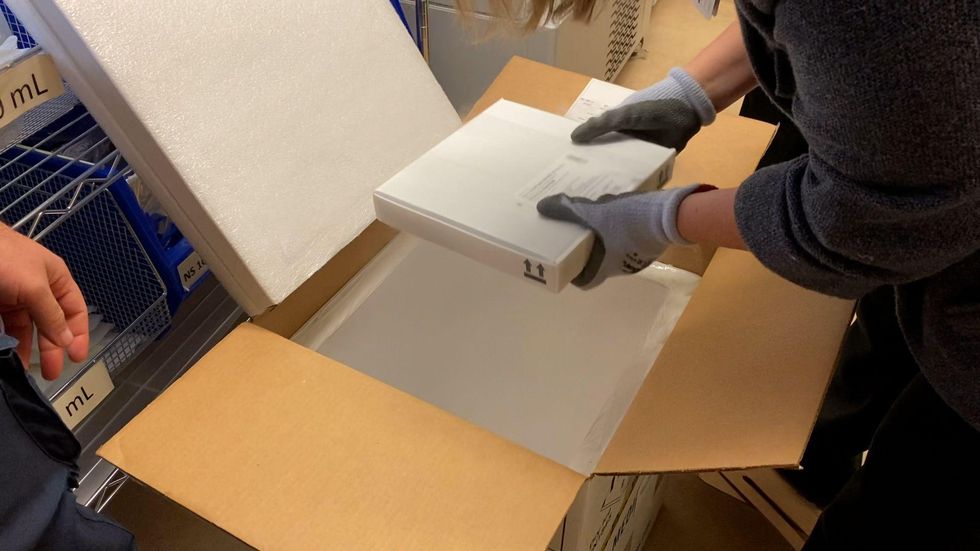 St. David's Healthcare staff unpack the first few shipments of its initial supply of the COVID-19 vaccine on Thursday.(St. David's Healthcare)
Assuming the FDA approves this version of the Pfizer vaccine this week, vaccines will start shipping out almost immediately with the first vaccines for children likely available next week.
DSHS has already put in an order of vaccines under the federal government's "pre-order prior to launch" program.
COVID vaccine providers will begin receiving those first shipments 1-5 days after the approval. After Monday night, DSHS will have put in three different orders for vaccines. The second shipment will arrive 3-7 days after approval and the third shipment will take place 5-9 days after the approval.
The Center for Disease Control and Prevention will meet on Nov. 2 and Nov. 3 to discuss best practices for administration, allowing for the first shots to be administered after.
The state will be allocated 1.3 million doses across 814 providers in 120 counties. Individual county allocations have not been released but each county got to send a request for how many doses they may need. Federal retail pharmacies, such as H-E-B and Walgreens, are getting their own shipments.
The health department advises using its vaccine finder tool to find the nearest vaccine provider near you.
How is this version of the vaccine different than the first one?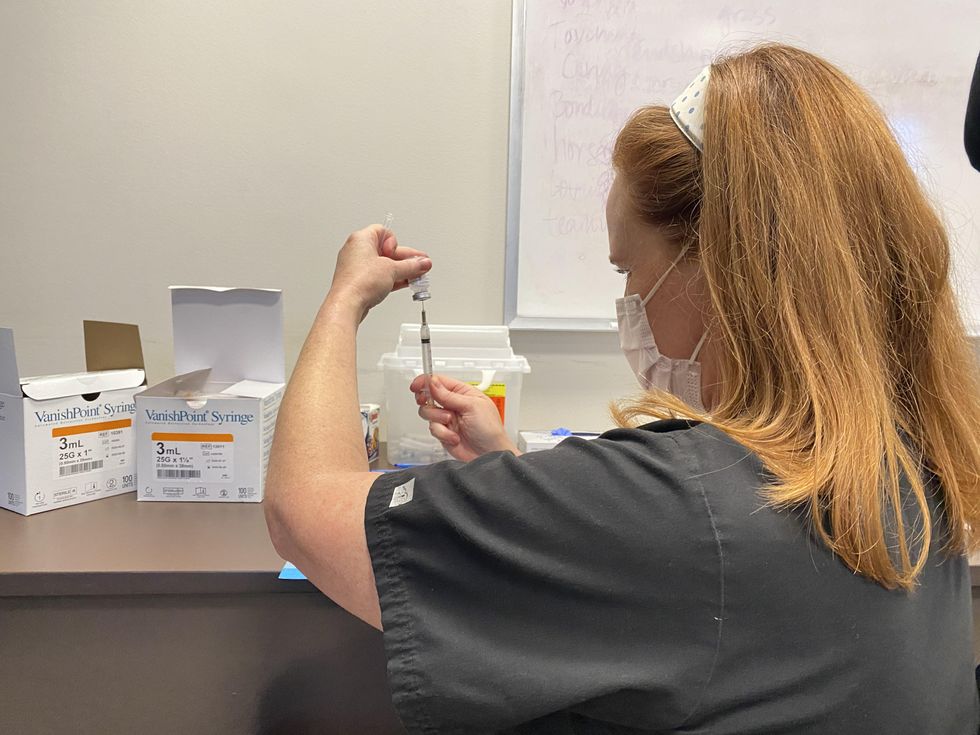 Abbott says COVID vaccine to be available to other groups by end of March
The COVID vaccine for 5-11-year-olds is one-third of the dosage of the current vaccine available to those 12 years of age and older.
It is being identified as the orange cap vaccine, unlike the current purple cap. The purple cap vaccine cannot be administered to younger kids, according to the state health department.
And like the current vaccine, it is 95% effective. The first and second doses are the same and will be advised to be taken 21 days apart.
What are the side effects for children?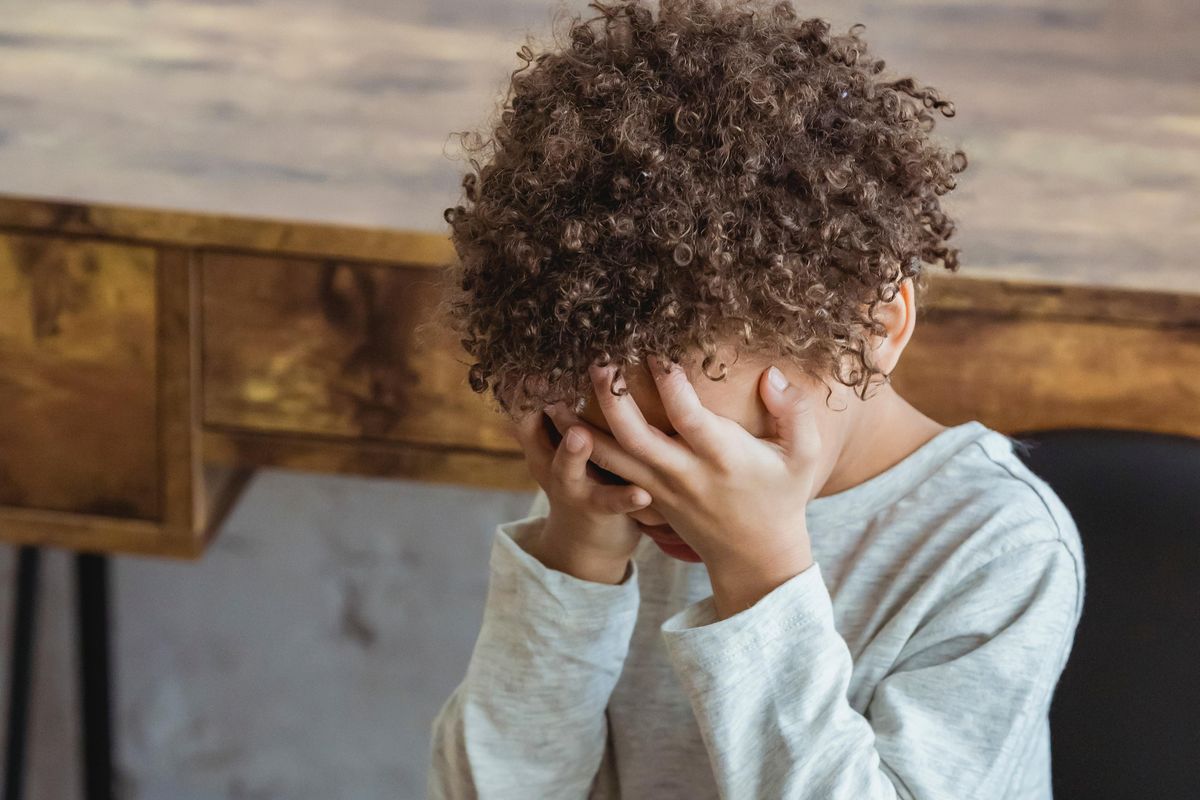 During clinical trials, it was reported that some kids in this age group felt pain at the injection site, fatigue and headaches.
The data submitted to the FDA shows no serious complications, such as cases of myocarditis inflammation of the heart muscle, or pericarditis, inflammation of the outer lining of the heart—rare complications that have been reported among young boys and men receiving the vaccine in other trials.
How will this affect herd immunity?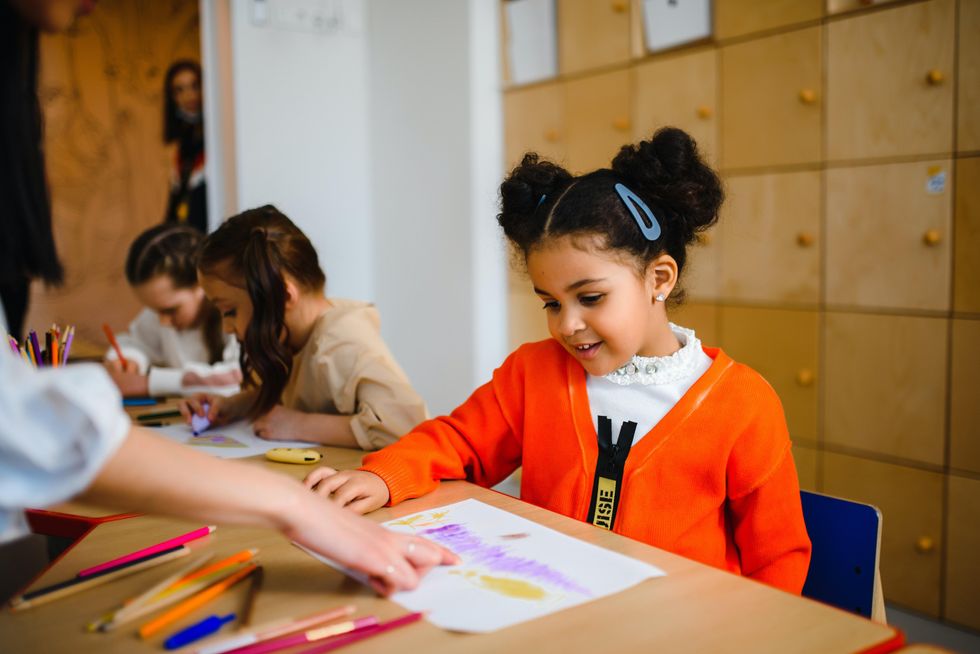 With so many children across the state, DSHS said "we need to have as many people vaccinated as possible."
State health officials said the herd immunity threshold is still being looked into, but with 3 million children soon to be able to get the vaccine, it will be a big factor in reducing the viral load in the state.
"Until we're able to add all the children, we'll see a bigger wave in stamping down the pandemic," DSHS' Imelda Garcia said during the conference.
Of those 12 and older, 72% are fully vaccinated in Travis County as of Monday.
I'm not sure if my child needs this vaccine. Why should I have them get it?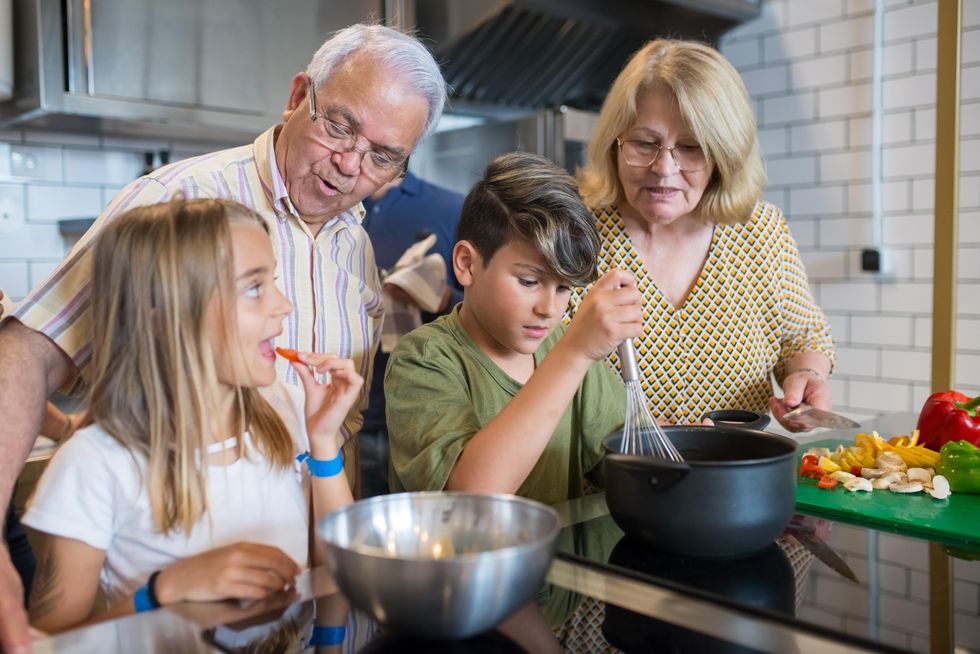 DSHS says this vaccine is important for young kids because it will protect the older population and others around them as well as themselves. The department says to ask experts and doctors questions if you are hesitant so you can be confident with your decision.
Tesla is officially in with the big guns.
After Hertz Global Holdings Inc. placed an order of 100,000 Teslas—the biggest single electric car purchase ever—Tesla officially hit the $1 trillion market cap for the first time.
The trillion-dollar club has some big names, including Apple, Facebook and Amazon. With the purchase, Tesla's stock shot up to more than $1,045 a share by midday Monday, a new record after topping $900 a share just a day earlier.
The $4.2 billion deal is the biggest purchase of electric vehicles to date. Hertz said it will use the Teslas to round out their fleet of electric rental cars by 2022 just months after filing for bankruptcy protection.
The news came just days after Tesla followed its leader, CEO Elon Musk, and relocated its headquarters to Austin. Austin's Giga Texas plant, which is currently finishing construction, is set to begin producing Cybertruck models at the end of 2022 and will begin "volume production" by 2023, Musk said in the meeting.
Musk celebrated the stock market victory on Twitter.
Shortly after moving to Austin, Tesla saw its best quarter yet with Q3 revenue coming in at $13.76 billion—up from $8.77 billion this time last year. It was the electric car companies' ninth straight profitable quarter.
They say imitation is the sincerest form of flattery, right?
While Northwest Arkansas isn't exactly looking to be a breakfast taco-loving, live music-having tech hub, it is branding itself as the Austin of yesteryear. And who better to come to the quickly-growing paradise than Austinites themselves?
OZ Brands is the latest NW Arkansas organization to entice Austin residents to pack up and make the move. The company, which is named after the area's Ozark Mountains, promotes travel, trails and art within the region and is owned by Runway, a NW Arkansas business investment group. Runway is headed by Walmart founder Sam Walton's grandsons, Steuart and Tom Walton.
Oz is targeting Austinites with the "One Way Out" giveaway, a program that will give at least 10 Austinites a one-way Allegiant ticket from Austin to the Northwest Arkansas National Airport.
"Fall is the perfect time to visit and explore the natural beauty of the Ozarks," the program's website reads. "Why just one way, because once you're here, you won't want to leave!"
Why swap cosmopolitan Austin for NW Arkansas' forest-filled hideaway? Just like other local programs including the Greater Bentonville Chamber of Commerce and the NW Arkansas Council, OZ Brands is looking to capitalize on priced-out Austinites who may not be pleased with the region's unprecedented growth.
"It's okay, Austin, we get it. You're tired of the tourists, the traffic, the hassle," the website says, escalating to an all-caps message reading, "YOU NEED A BREAK, AND WE ARE HERE TO GIVE IT TO YOU."
OZ is far from the first program to offer financial incentives to move to the area. Ads for Greater Bentonville began cropping up on the feeds of Austinites weeks ago as they promoted their annual tech summit, while the NW Arkansas Council rolled out similar ads. Instead of "Austin City Limits," the organizations promised "Bentonville City Limitless." If you "wish you'd bought in Austin 10 years ago," the Council promises that the area is perfect for you.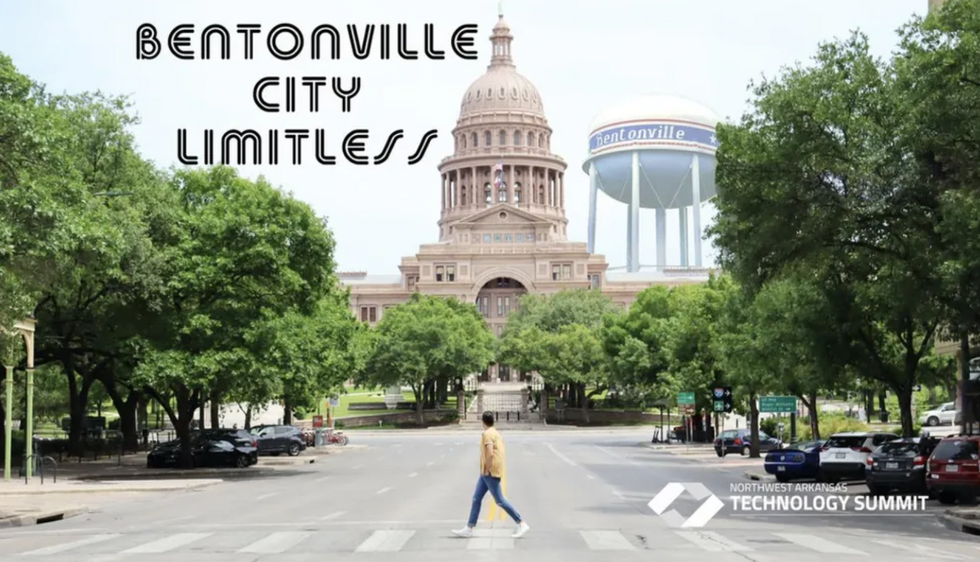 The Greater Bentonville Chamber of Commerce and NW Arkansas Council have both made moves to bring Austinites to the region. (Greater Bentonville)
Like similar programs in the past, One Way Out "is an opportunity for Austinites who no longer feel at home in their own city to see for themselves the value and qualities of Northwest Arkansas ... It's for those living in the Texas city who feel the growing pains of Austin expanding beyond its limits," the company said in a press release.
The region has recently experienced substantial growth, moving to fourth on the U.S. News and World Report's list of 150 Best Places to Live in the U.S. in 2021-2022 and enjoying an influx of businesses, tech workers and startups tired of the West Coast's crowds and priciness. And with a great arts and culture scene, a lower cost of living and even a financial incentive to move to the area, talents like film producer Kristin Mann decided it was time to swap Austin for sunnier skies in Arkansas.
"I love (Austin) how it is now, don't get me wrong, but I've always fantasized about what it might have been like before it really exploded," Mann said. "And I feel like that's similar here...There's something really unique about this town, and it feels like there's something really exciting happening here."
The contest ends Oct. 29 and is open to anyone 18 and older that lives within 50 miles of Austin. Winners must book their trip within four months of the competition and finish the trip by May 1, 2022.
Reverie Books opened just in time.

Sure, the supply chain is out of whack and a global pandemic has been raging for 18 months, but bookstore owner Thaïs Perkins says a queer, feminist and social justice-centered store couldn't have happened without all the changes that the coronavirus pandemic brought and a chance run-in with a used bookstore owner who was ready to retire.
First, a little about Perkins. She's the former executive director of TreeFolks, an Austin nonprofit dedicated to planting trees in urban and rural areas. She left that job in 2019 without knowing that a year later, she would be running a pod school for the neighborhood kids. (Her children are 11 and 16.)
"It was Looney Tunes."
This wasn't her first stint as a teacher.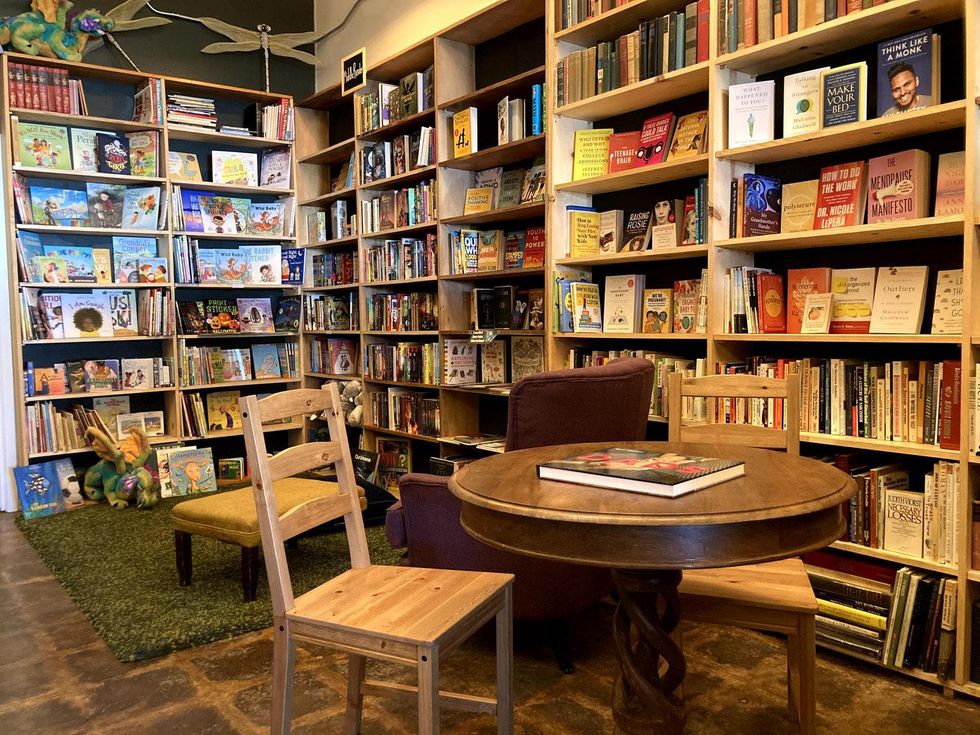 Reverie Books in South Austin has a reading area and a children's area. Owner Thais Perkins says she wants to host indoor events as soon as it's COVID safe. (Addie Broyles)
Perkins has a masters degree in forestry and grew up in the "middle of nowhere Louisiana." By 17, she'd graduated from high school and was living in Oregon, working as a singer-songwriter. "I lived on the road for years and got real broke and sick and tired," she says.
She eventually went back to school and became a university instructor and researcher, focusing first on swamplands and then on watersheds. After working in environmental regulation at a water treatment plant in Austin, Perkins became the executive director of TreeFolks in 2014.
During all these life and career changes, Perkins was making an annual pilgrimage to the Kerrville Folk Festival.
"It is a Mecca for American songwriters," she says. "It was legendary, you know you could just show up. It used to be where you'd show up with your CD, and they'd put you on staff."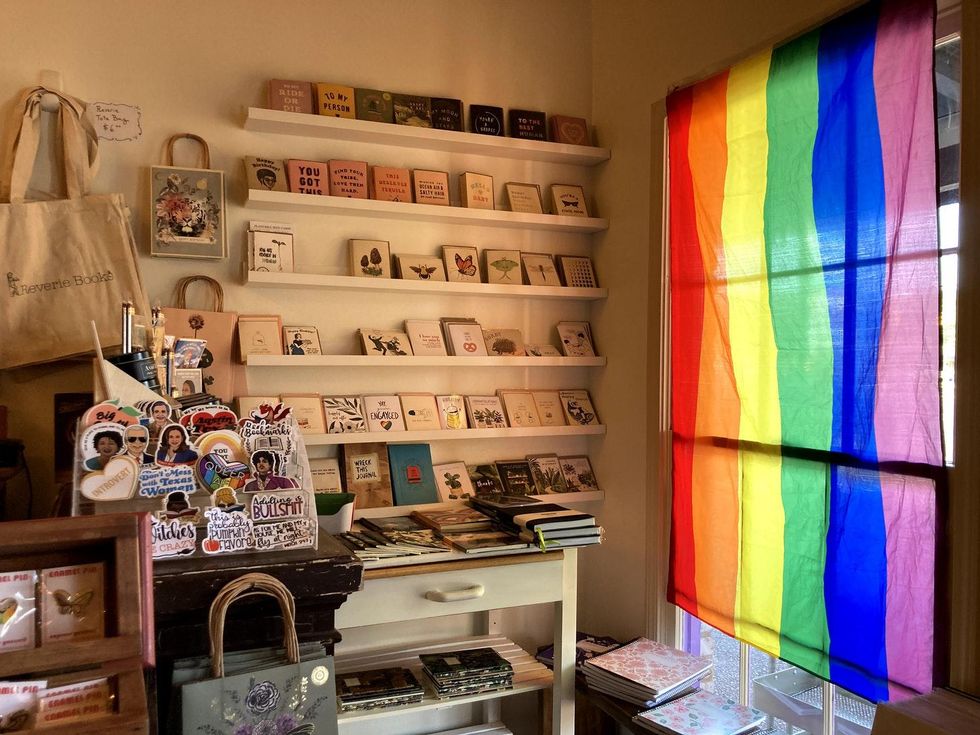 Reverie Books sells a variety of notebooks, notecards, stickers, magnets and other items that aren't books, but most of the store is dedicated to books. (Addie Broyles)
That's where she met David Schunck, a Vietnam war vet turned "peace-loving hippie" who ran Good Buy Books for decades. "He wanted to retire, but he didn't fully want to let go, and I was looking for my next gig," she says.
Why a bookstore?
"I have always loved bookstores as community places, places of healing. When I grew up as a troubled teen in Louisiana, bookstores are where I would go to feel solace and to explore what it meant to be me. I'd find the feminist bookstores with Ms. magazine on the shelf, it was a place where I could kind of hide out."
A 70-year-old Vietnam vet and a 40-something lesbian, it turns out they have quite a lot to say to each other. They are both songwriters who see books as a way of building community. Schunck still has some shelves of used books in the back of the store, and the rest of the shelves are filled with contemporary and classic books, zines and non-traditional titles, puzzles, a few well-curated toys, notecards, magnets and other gifts.
Reverie means "a state of being pleasantly lost in one's thoughts; a daydream."
"That was my dream for this: I wanted something for everybody, but I especially wanted kids who felt marginalized and not represented to be able to come in and feel like they have a place. And it's working."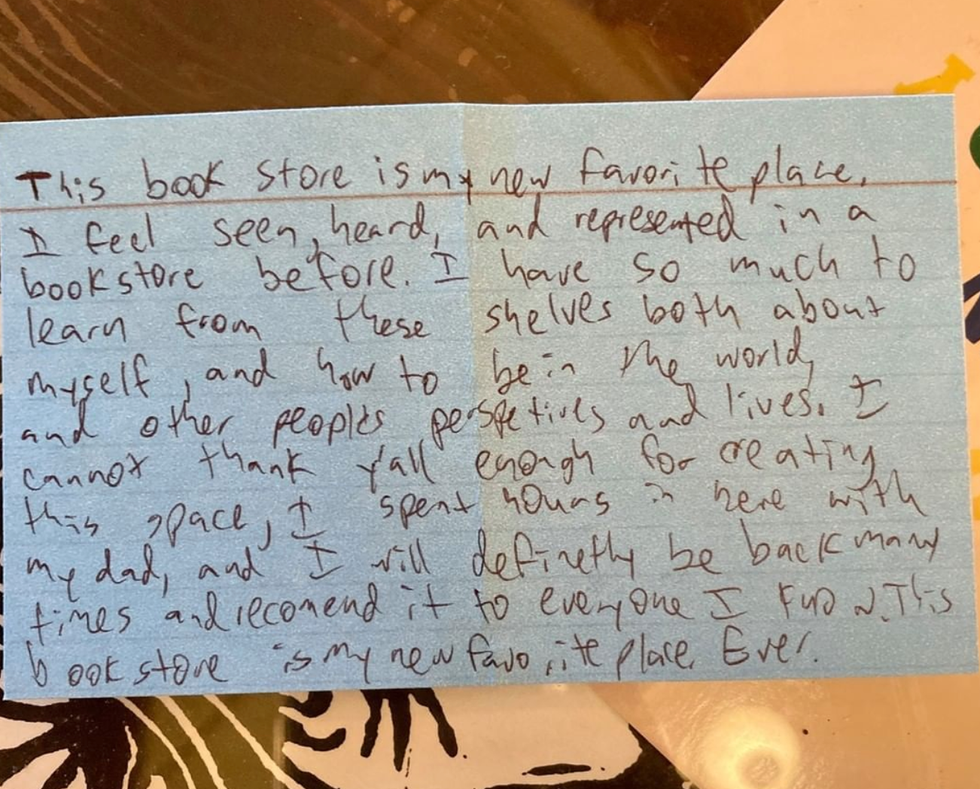 A customer left this note in Perkins' suggestion box. (Addie Broyles)
Perkins reaches over to the wall by her computer to peel off a handwritten note on a blue notecard. "This bookstore is my new favorite place. I feel seen, heard and represented," the patron wrote.
She keeps this reminder by her desk so she can remember why she opened the store in the first place.
"You know, this is risky. It's not nothing," she says. "I've had a lot of professional positions and made decent money for my family, but this isn't that and it may never be that. My wife is the breadwinner, and I'm not used to being someone who doesn't."
Perkins points out the connection between starting a bookstore and spending all those years on the road as a singer-songwriter. "There's always a balance between how much of what I want to achieve in the world and how much I want to sacrifice for a salary versus what I want to get out of this life."
She says the whole family has been on board with the project, especially now that the sense of community is building.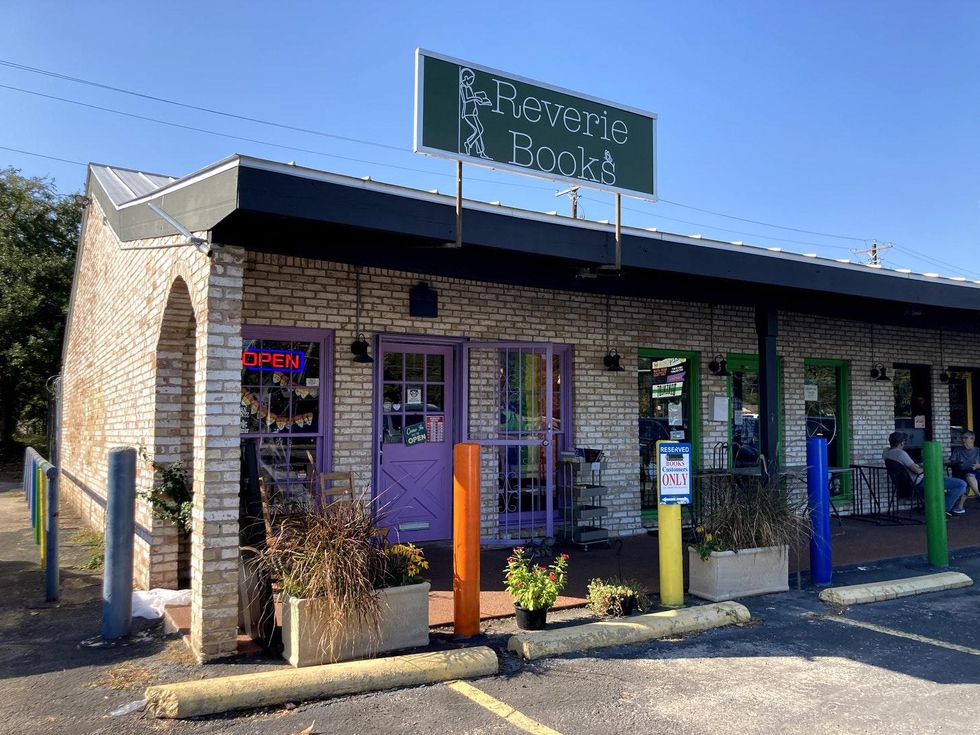 Reverie Books is at 5330 Menchaca Road in South Austin. (Addie Broyles)
Having just come from the non-profit world, Perkins is constantly thinking about giving back to the community. She makes donations to non-profits, including Planned Parenthood and the Gay Straight Alliance at the nearby Crockett High School. "It's hard to sustain but it's an important part of what we're doing."
In her little corner of the parking lot in front, she's hosting some outdoor events that will eventually move indoors once COVID-19 subsides, where the rolling bookshelves can make way for chairs. Her neighbors at Captain Quackenbush's Coffeehouse next door have brought her pie, and Austin author Lauren Hough is hosting a presentation there on Friday night.
Customers can also rent out the space for a private shopping session or a date night, including cheese, wine and charcuterie.
Perkins says that hers is one of many indie bookstores that have opened during the pandemic, which from a commercial perspective seems counter-intuitive.
But when thinking from the point of view of what's best for the community, it's exactly what we needed.
Addie Broyles is a longtime food writer, who wrote for the Austin American-Statesman for 13 years. This piece was published in her weekly newsletter, "The Feminist Kitchen," where she shares stories about parenthood, grief, ancestry, self-healing and creativity. Check it out here.
More from Addie Broyles: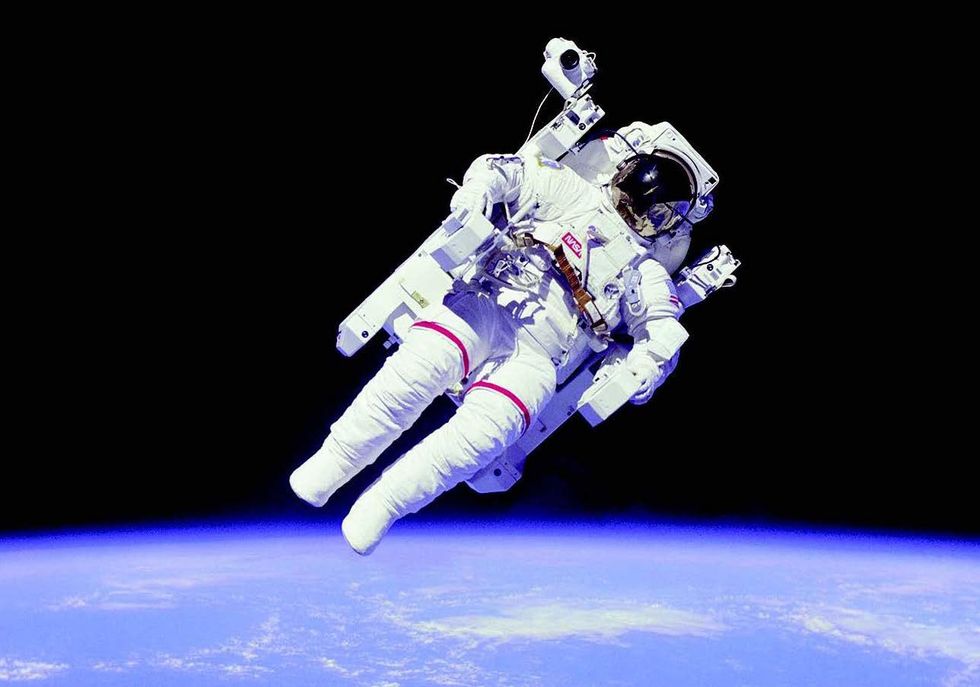 New book by the son of an astronaut in Austin chronicles the first untethered spacewalk