Get connected with our daily update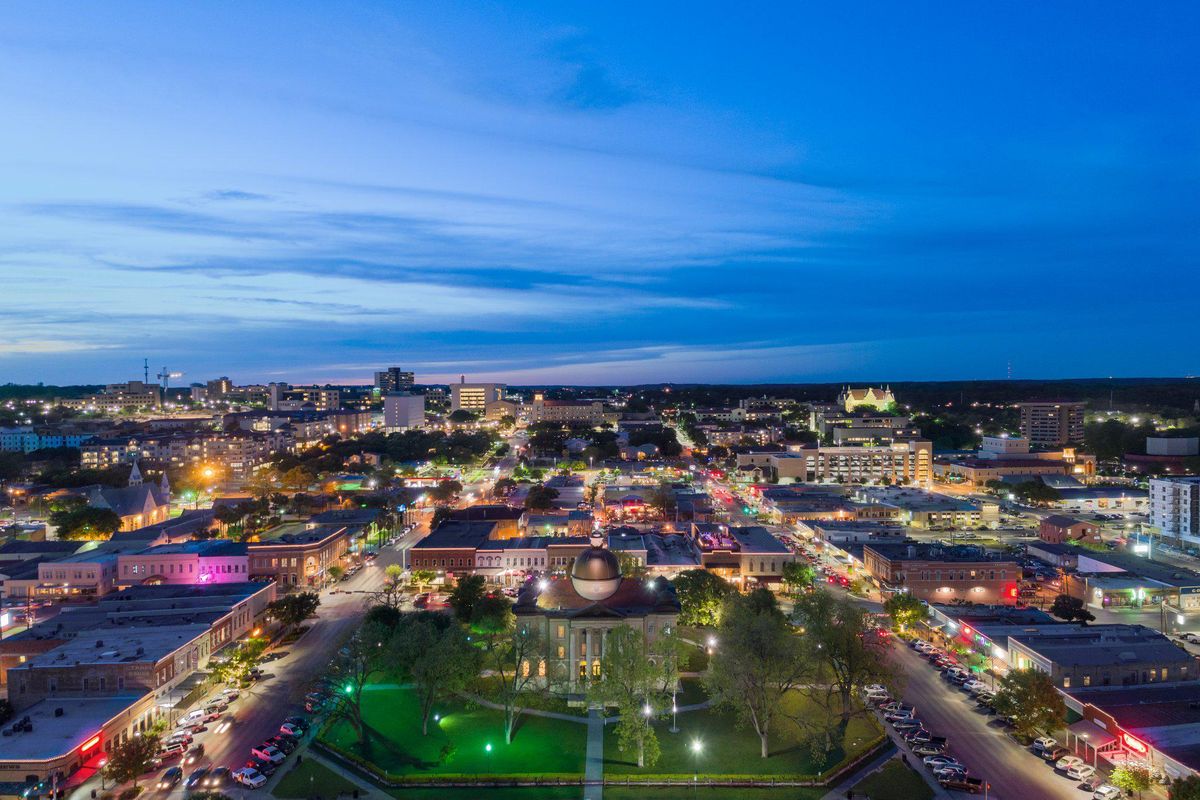 In 2013, as the city of San Marcos was recognized as the nation's fastest-growing city by the U.S. Census Bureau for the first time, journalist and entrepreneur Melissa Jewett knew a change was coming.
---
Central Texas earned a reputation as one of the fastest-growing hubs in the country throughout the mid-2010s as newcomers from near and far flocked and real estate prices soared. As the area began experiencing growing pains, Jewett saw an opportunity. She formed online news site San Marcos Corridor News to serve not just San Marcos, but nearly the entire I-35 corridor between Austin and San Antonio.
"I have been in San Marcos for 16 years and I have just watched tremendous growth... and so I just decided that we needed to tap into that audience," Jewett said. "I wanted something that could try to cover a regional area and not just a local area, even though that's what I started out thinking about. And during those eight months, it finally hit me upside the head that it's growing like crazy."
While San Marcos' Hays County exploded by over 50% to become the fastest-growing county in Texas from 2010-2020, Austin was heralded as a "boomtown" by new transplant Elon Musk and the thousands of techies that soon followed. The Texas capital city-turned Californian haven was the fastest-growing large metro in the country in 2020, according to the Census Bureau.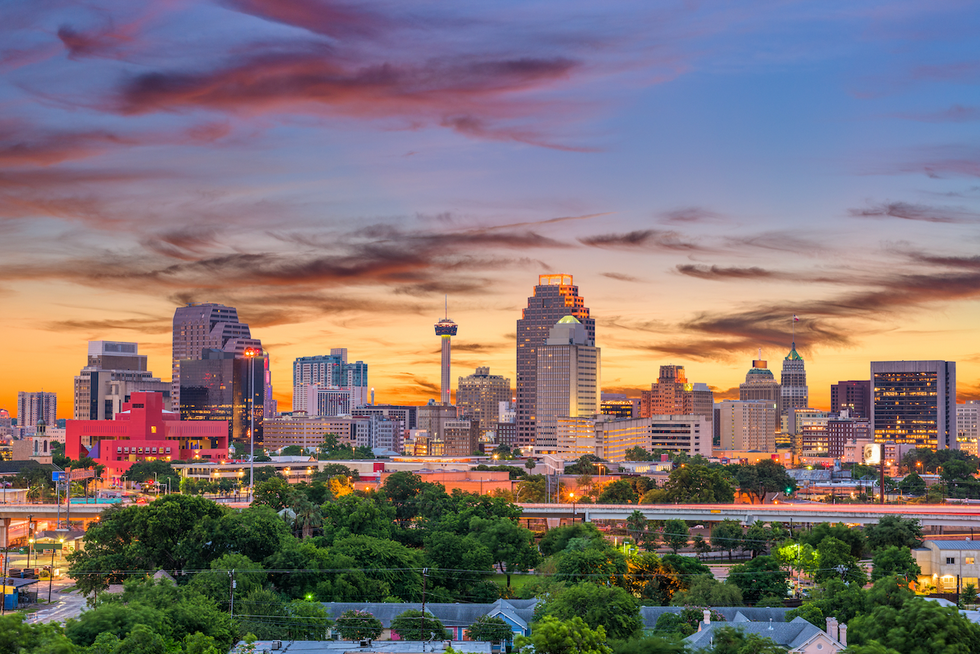 San Antonio is on the south end of the I-35 metro that could be. (Shutterstock)
Just an hour and a half south down a short, traffic-heavy I-35 strip lies San Antonio, a city whose growth isn't far behind its more hipster counterpart. San Antonio and nearby New Braunfels were once set apart by swaths of countryside; now, the two are nearly connected and are both earning spots on fast-growing lists.
With all of the past decade's expansion, some believe that Austin and San Antonio will one day merge into a metroplex that rivals Dallas-Fort Worth. Some, including Jewett and state demographer Lloyd Potter, say it's already happening.
Matthew McCafferty, a real estate developer with Brookfield Properties, said he remembers when Blanco Vista, their master-planned community in San Marcos, was one of the first in the area. Now, small subdivisions dot nearly the entire corridor. McCafferty said Austin bedroom town Buda has been nearly completely bought out by new developments, while New Braunfels currently has a massive 6,000-unit master-planned community in the works.
There are still some obstacles before the area becomes a metro with a catchy nickname—ASA (or Austintonio?). In their latest study published last month, Austin's Urban Land Institute discussed several needs, including better public transportation and high-density walkable neighborhoods, if Austin is to have sustainable growth and increase affordability.
ULI's Paulette Gibbins said that extends to I-35 corridor growth—the area's cities will need to emphasize "transit-oriented development" and vastly improve travel time between the two hubs before it can experience healthy growth.
McCafferty said a public rail system and money funneled from the U.S. infrastructure bill could help the two cities grow together.
"That's a heck of a drive in the morning (and) I think that that's the biggest constraint between the two cities," McCafferty said, referring to the hour and half drive between the city centers (without traffic).
But even with lightning-speed rail to connect the two cities, the region wouldn't be cohesive without "live, work and play" cities in between, Gibbins said.
"Having job opportunities so people can work near where they live, is also going to have a great effect on the (metro) overall because otherwise, you end up where it's really just a split between the two cities," Gibbins said. "The whole area needs to be utilized."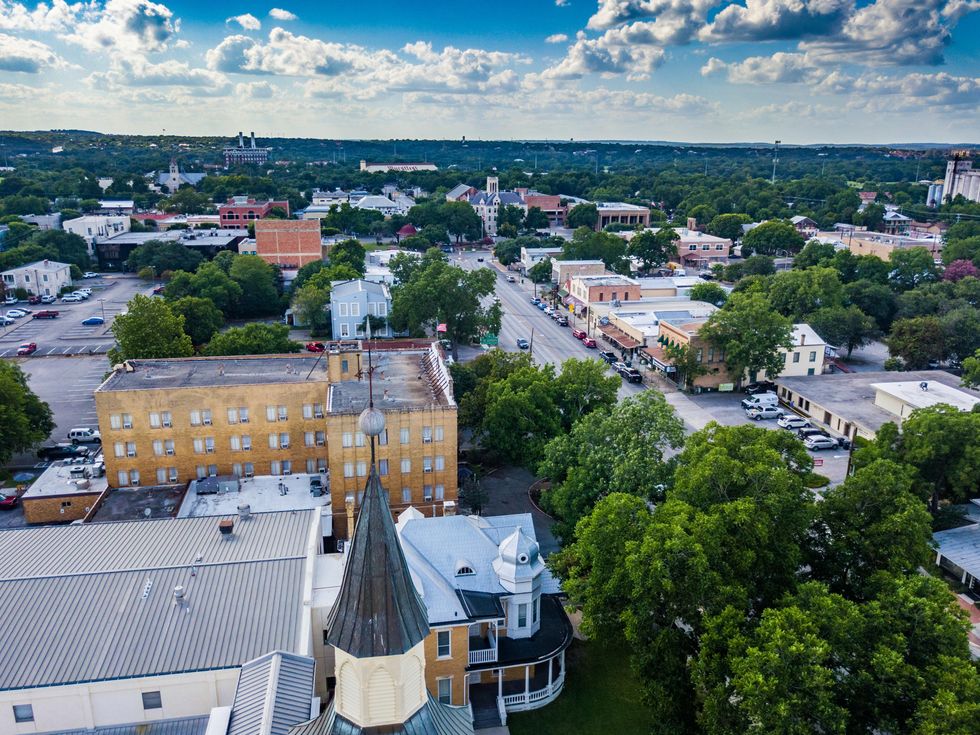 New Braunfels is bleeding into San Antonio as the area grows together. (Shutterstock)
That's where organizations like the Greater San Marcos Partnership come in. San Marcos residents tend to grit their teeth when their city is referred to as a commuter city for Austin or San Antonio, and Jewett said some officials are in denial about the area's imminent growth.
But San Marcos has become an economic powerhouse of its own—the partnership helped usher in a 1 million-square-foot Amazon warehouse in 2020, and the GSMP's Jason Giulietti said the area's job growth and labor force each grew by around 45% from 2008 to 2018. The city's resident 36,000-strong university, Texas State University, is also quickly developing into a tier-one research institution.
Some families already brave the commute between the two Central Texas hubs each morning—but as residents and companies get priced out of Austin and San Antonio city centers, they're turning to the in-betweener cities. According to ApartmentData.com's November Market Line Report, the San Marcos/Kyle/Buda area has been the hottest of Greater Austin's 11 submarkets over the last three months.
"If you think about as a large employer, choosing a site in San Marcos, Kyle or New Braunfels gives you the ability to pull from the Austin market as far as jobs and... the San Antonio market as well," McCafferty said. "I think that's going to become a lot more appealing."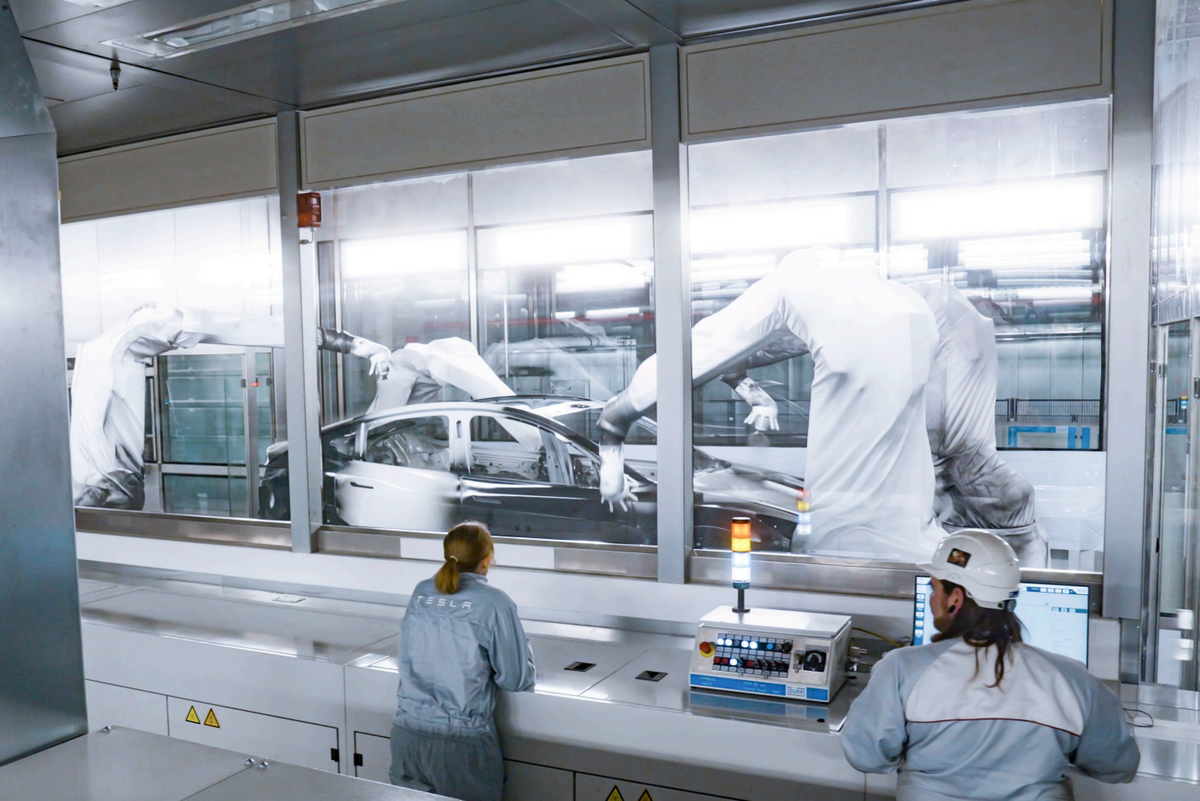 Someday, electric vehicles could go distances fit for road trips across Texas.
Researchers at the University of Texas at Austin, who have previously made strides in the lithium-ion battery industry, have developed a new electrode for such batteries that could draw greater power and allow faster charging.
So far, the research has looked at just a single type of battery electrode and is in its early stages. But it offers exciting potential as some buyers consider driving range an important factor when making the switch to an EV or picking one.
Tesla's Model Y being produced out of Giga Texas, for example, offers an estimated 330-mile range, which is lower than what many have become accustomed to in gas-powered vehicles.
So UT professor Guihua Yu, along with other researchers, had their findings on battery electrodes published in the Proceedings of the National Academy of Sciences.
"The unprecedented growth of electric vehicles during the past decade has played an indispensable role in paving the way for a carbon-neutral future," the researchers write.
That's why it's key to address a hitch with next-generation batteries, where restacking material can cause "significant bottlenecks" in charge transport, Yu says. Consequently, it can be difficult to achieve high energy and fast charging.
To tackle the sluggish reactions of electrodes, the team used thin two-dimensional materials as the building blocks and stacked them to create thickness. Then, they used a magnetic field to manipulate their orientations and put the materials in vertical alignment. In doing so, researchers essentially made a fast lane for ions to travel through the electrode.
They compared their results to a commercial electrode and a horizontally arranged one for experimental control purposes. In that comparison, they recharged the vertical thick electrode to 50% energy level in 30 minutes. The horizontal electrode took 2 hours and 30 minutes.
Zhengyu Ju, a graduate student in Yu's research group who is leading this project, said the team's electrode shows superior electrochemical performance.
In part, that's "thanks to the unique architecture we designed," Ju said. It ultimately allowed for high mechanical strength, high electrical conductivity and facilitated lithium-ion transport.
Going forward, the team aims to generalize their methodology of vertically organized electrode layers to apply it to different types of electrodes using other materials. They imagine if this technique becomes more widely adopted in industry, it may create future fast-charging, high-energy batteries to power EVs.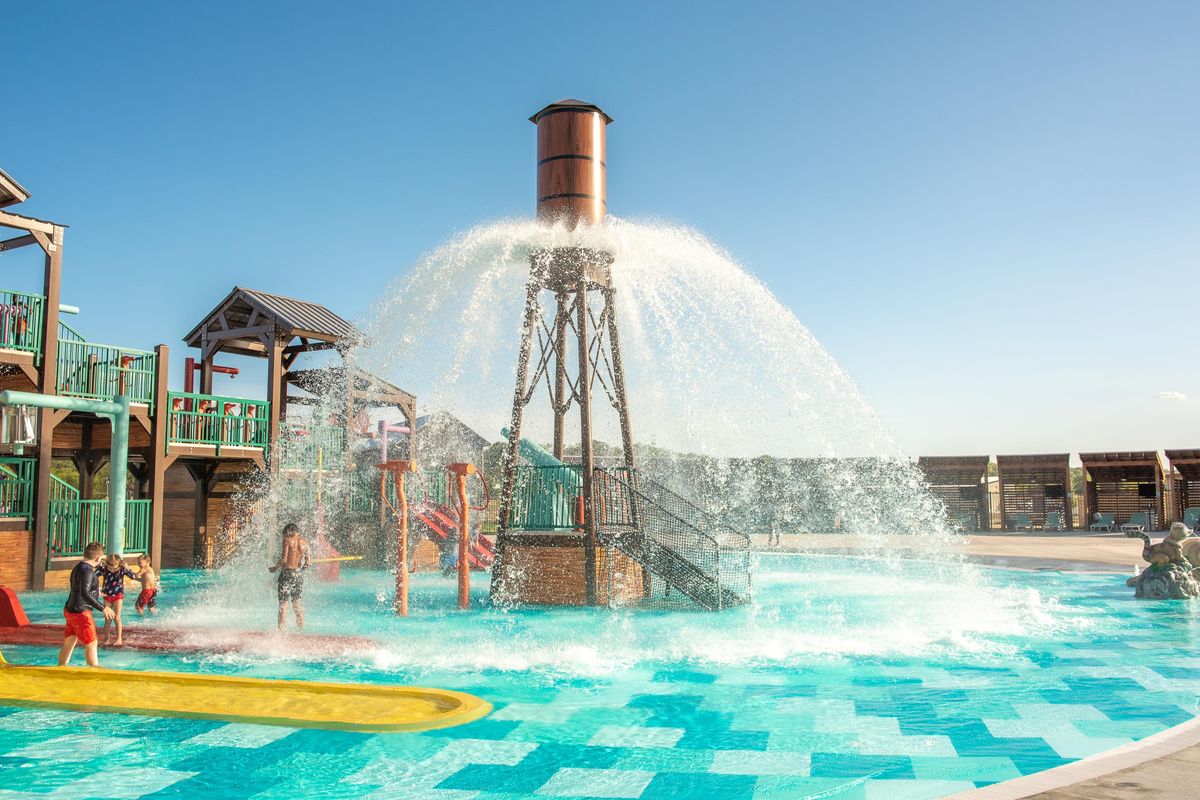 Camp Fimfo Waco
Camp Fimfo Waco, a brand new camping resort, is kicking off football and fall camping season in style! With top-notch amenities, premium accommodations, and 10 weekends of fall fun, there's no better place to have a fall camping getaway, especially if you're a Baylor football fan!
Fall promises to be a one-of-a-kind camping experience. From Sept. 16 to Nov. 24, weekends will be packed with fall-themed activities, including special Halloween weekends in October. Campers can enjoy activities like fall crafts, campground trick-or-treating, costume contests, site decorating, outdoor movie nights, and more!