Get connected with our daily update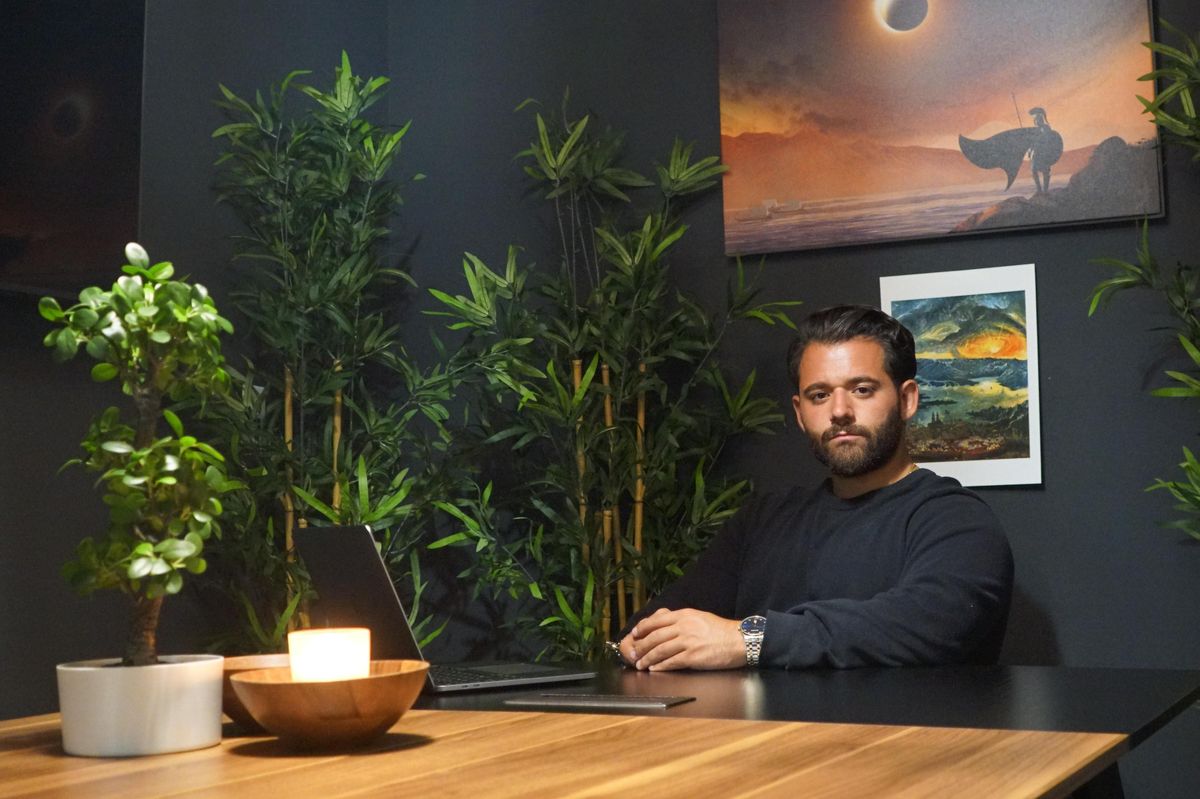 Nick Nanakos is taking the long view.

Founder and CEO of Austin-based ZIKI, Nanakos is on a "multi-decade, global-scale conquest to build the most significant company to ever exist in food."
His Spartan ancestry has made him a fighter for excellence, and his Macedonian heritage (think Alexander the Great) may be what helps drive him toward empire.
Venture capital firm Gigafund, core Elon Musk backers who invested more than $1B into SpaceX, are backing Nanakos's expansive vision of disrupting and transforming the food industry on an industrial scale.
His plan to optimize and re-aggregate multiple elements—ingredients, chefs, cooking techniques, agriculture, teams, factories, real estate, systems, technology, design, and logistics—all integrated on a foundation of proprietary technology, reminds at least one of his investors of a famous trillion-dollar Austin-based company.
"ZIKI is approaching restaurants the same way Tesla approaches cars—with a master plan to be the fastest, most creative company in the category," said investor Ryan Metzger.
---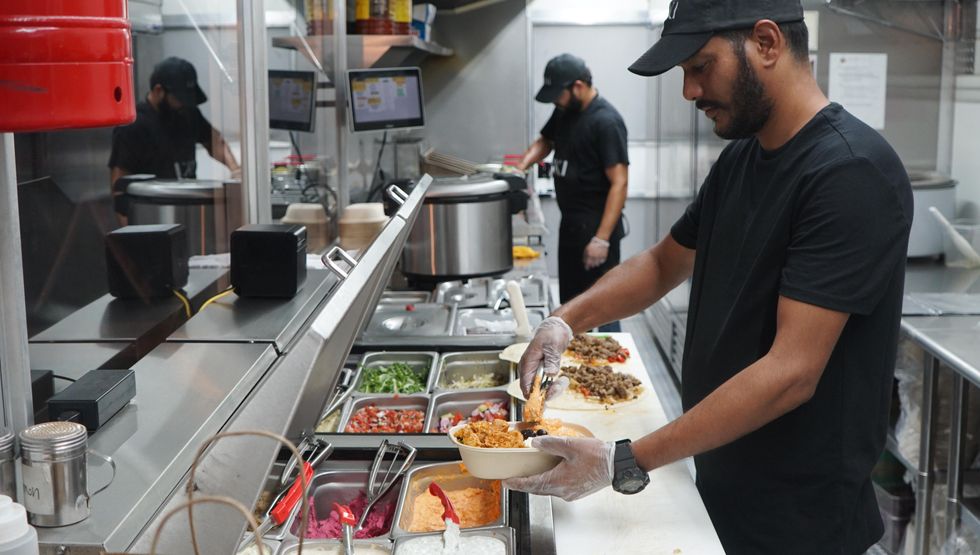 ZIKI
ZIKI is short for "Tzatziki," Greek cuisine's most iconic flavor
ZIKI is a fast-casual restaurant serving Greek & Mexican fusion. Signature bowls, zurritos, salads, sides, drinks, and desserts. The brand's hot pink color illuminates from a distance and is impossible to miss. Food is prepared fresh daily. Veggies, dairy, and meats are sourced locally.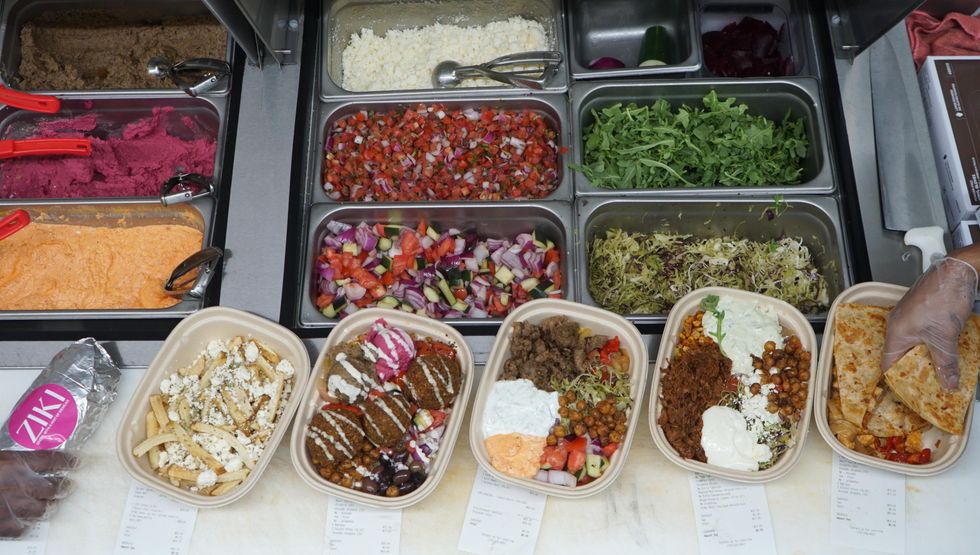 The Zurrito, Greek Fries, Falafel Bowl, Gyro Bowl, Pork Bowl, Quezzadilla
ZIKI
Head of Quality Control, Chef Mo, outlines the system and philosophy: "Proper food sourcing, agricultural partnerships, and quality control systems are imperative to our kitchen operations. The food must always look good, and make people feel good as well."
Nanakos says that it's as much about the heart as it is the head. "Food is a passion business. Embracing our chefs by creating the best possible environment for them determines the outcome of the food. Our chefs are the backbone to our business. When they are happy, they thrive."
Get ready, Austin—you're about to turn pink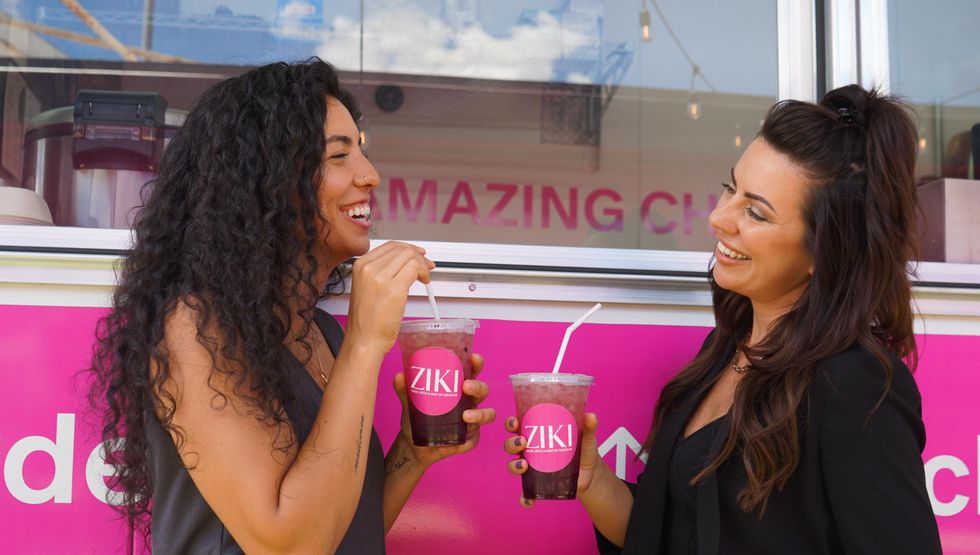 ZIKI
With the boost from Gigafund, ZIKI's goal is to quickly have the largest restaurant presence in all of Austin, before expanding to other cities.
"Austin's love of food, culture, and tech are what add to its vibrancy," says ZIKI's Head of Marketing, Kat Vasylyshyn. "We're painting the city pink."
ZIKI is a member of the largest commercial kitchen in Texas. This serves as their central point of logistics for local restaurant operations. Food inventory arrives here from suppliers. It's prepared on-site, ensuring the highest quality, with an added level of safety and control.
A fleet of Sprinter vans brings the food to modular kitchens for final prep.
ZIKI's systems identify areas with the highest order volume densities and target those areas for placement of new kitchens.
Getting big fast: Why ZIKI is the Tesla of restaurants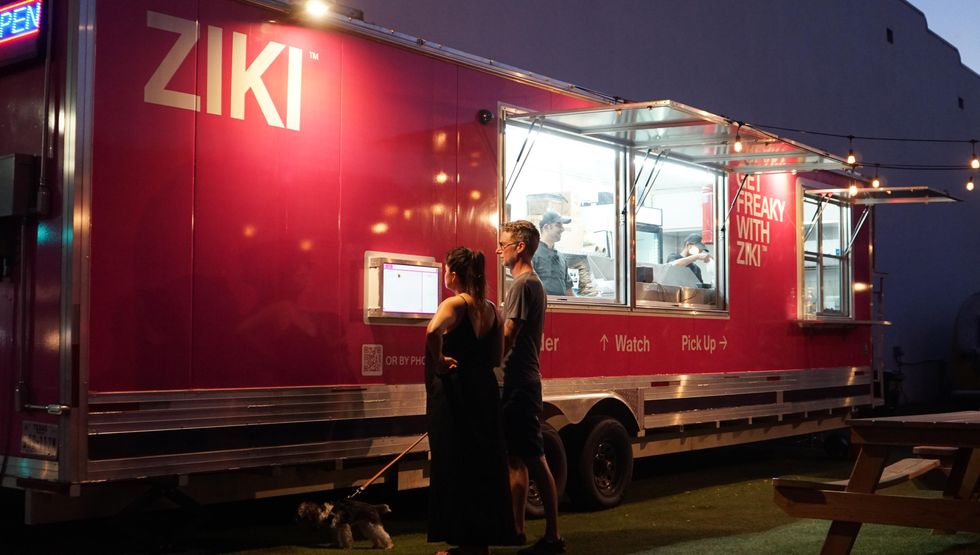 ZIKI
CEO Nick Nanakos is not afraid to state his bold plan: "Our vision is to become the fastest-growing restaurant company on the planet, with unstoppable unit economics."
That doesn't just happen on its own. ZIKI's Chief of Staff, Anthony D'Apolito III, says the Gigafund backing is the green light for a fast start: "We've spent an enormous amount of time building systems prior to our funding, which has positioned us well for scale, and that's showing now in how quickly we're moving."
ZIKI believes that a restaurant should control its own expansion destiny. This is why they're vertically-integrated, manufacturing modular restaurants in the company's Texas factory.
Cutting-edge developments in manufacturing, technology, real estate, and hiring complete the picture.
ZIKI is a company led by a driven, visionary founder that's ready to conquer the world, starting by making you happy with their Greek/Mexican fusion fare, right here in Austin.
You can keep up with ZIKI on Instagram, YouTube, TikTok, and their website.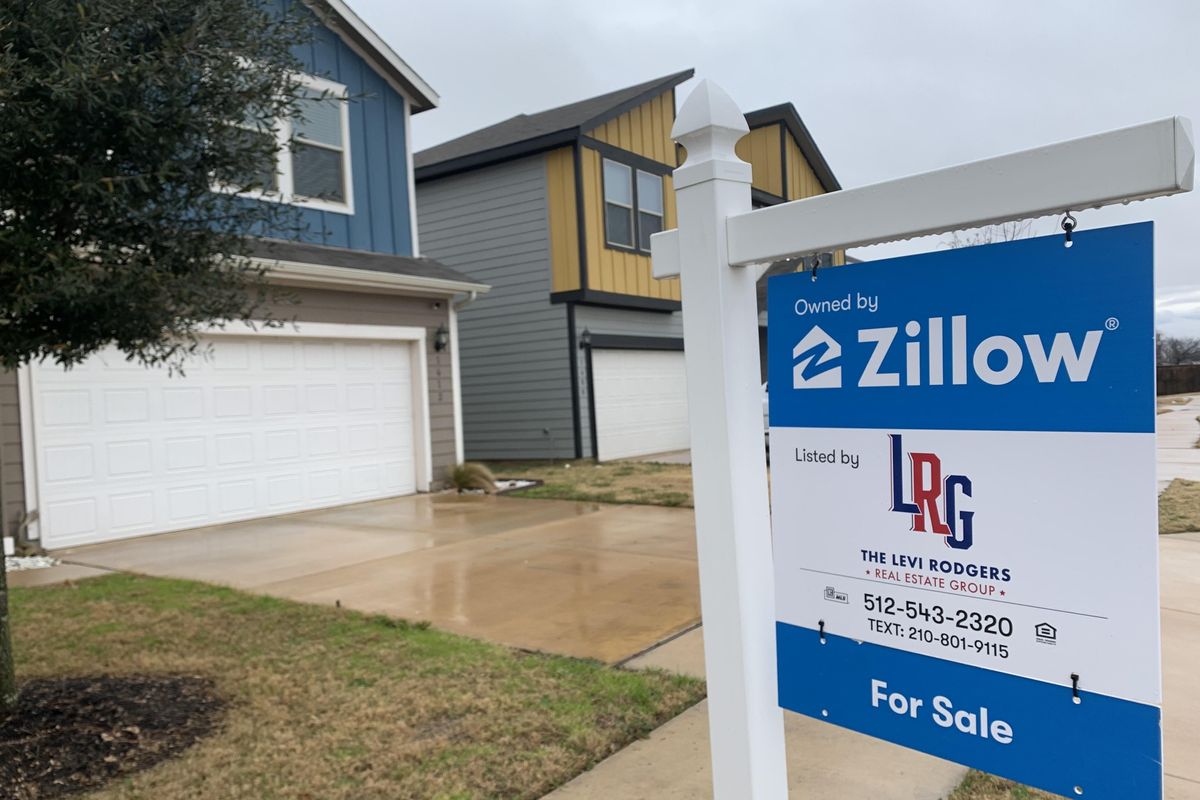 Austin is one of the top metro areas where homebuyer income saw the greatest surge during the pandemic and it came at a cost to locals.
A new analysis by real estate services firm Redfin reports that affluent out-of-towers have contributed to surging home prices in metros like Austin. Due to this trend, Redfin notes, many local buyers with lower incomes have been priced out.
"For white-collar workers earning high salaries, remote work is a huge financial boon," said Sheharyar Bokhari, Redfin senior economist. Jobs with that flexibility, Bokhari says, enable them to move from a tech hub like San Francisco to a more affordable part of the country where they can get more home for their money and even put some toward a rainy day fund.
"It can have the opposite effect on locals in those destinations–especially renters–who are watching from the sidelines as home prices skyrocket while their income stays mostly the same," Bokhari said.
In Austin, the median homebuyer income surged 19% from 2019 to 2021, ultimately reaching $137,000. In that time, the median home price growth was 48%, just behind Boise, Idaho which was more than 50%.
But the housing market is starting to slow. Redfin says high mortgage rates and unsustainable price growth have driven demand down. In fact, Austin is among the 20 housing markets that have cooled the fastest in the first half of this year.
"People are still moving in from California and they still have enough money to buy nice homes in desirable neighborhoods, sometimes with all cash," said Austin Redfin agent Gabriel Recio. "But the days of homes selling for 25% over asking price with multiple offers are over. Buyers are no longer as eager now that mortgage rates are up and there's buzz in the air about the slowing housing market."
As a result, Recio says, local and out-of-town buyers have an opportunity to buy a home at the asking price or even under.
Redfin carried out its analysis using data from the home mortgage disclosure act to review median household incomes for homebuyers who took out a mortgage, though it doesn't include buyers who paid using all cash.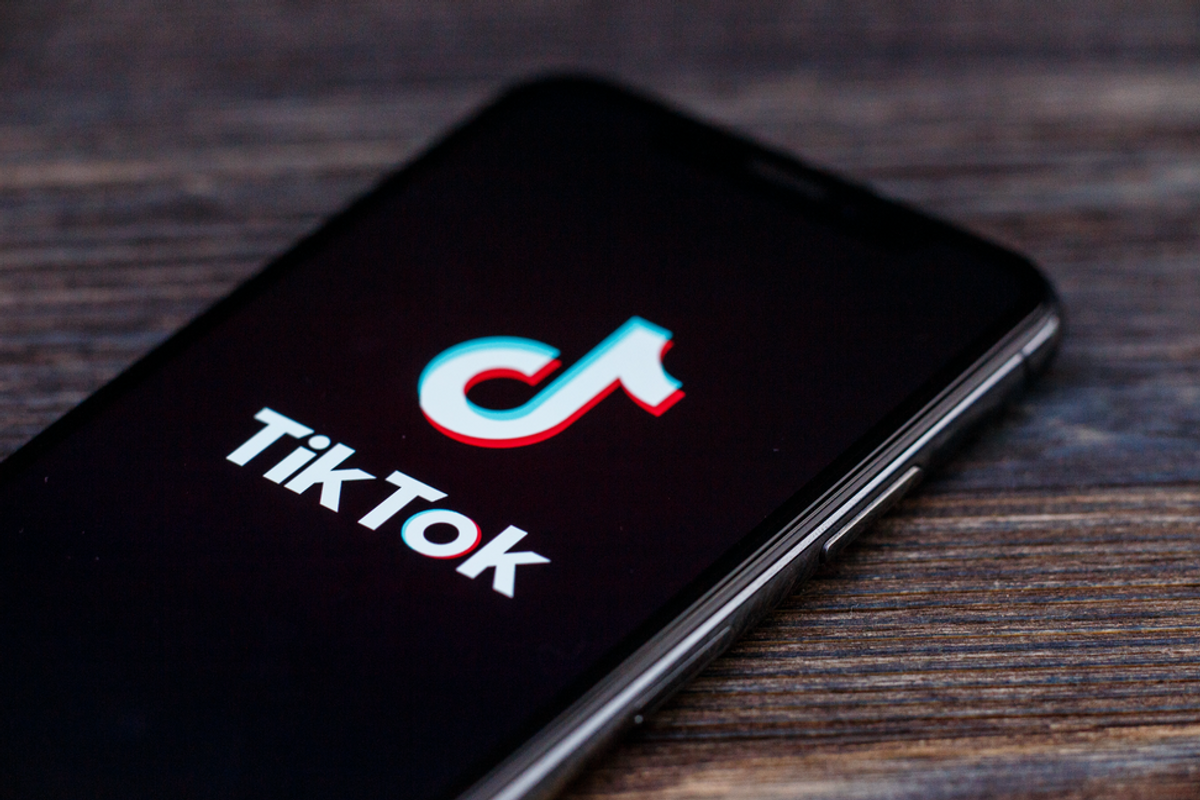 School is back in session—do you know the latest TikTok trends?
With Austin ISD resuming session on Monday, school officials are keeping tabs on the newest TikTok trends that could pose classroom disruptions and property damage.
TikTok trends swept through Austin-area schools last year with the "Devious Lick" challenge, which encouraged students to steal from school property and reportedly caused $15,000 in damages at Round Round ISD; and the "slap a staff member" challenge.
On the distraction end, a substitute teacher was dismissed from Bowie High School in December after bringing in a karaoke machine to class and singing Britney Spears' "Toxic" for the class on TikTok.
Officials told KXAN they are staying aware of the trends as they change during the 2022-2023 school year and the district will investigate perceived threats. Since TikTok trends vary in severity, they will also evaluate to see which trends could cause harm or not.
Finally, the school district said it does not tolerate violence or bullying and will focus its efforts on protecting students both physically and digitally.